Good Food practices on campus to jointly improve the food system
On August 6th, the Second Good Food Hero Summit entered its second day. More front-line professionals shared their precious experiences of building sustainable food systems through collaboration with educational institutions to establish a sustainable food system. This article covers the key content discussed on the morning of Day 2.
Keynote Speeches
Rafi Taherian, Associate Vice President of Yale Hospitality
"Experience Sharing on Building Sustainable Food System on College Campuses"
As the leader of Yale Hospitality, Rafi Taherian believes that colleges shoulder great responsibilities for sustainable development. To be more specific, colleges are obligated to promote a sustainable food system through innovation, exploration, and leadership.
At Yale University, dining halls are not only eating places, but also places that promote interpersonal communication and relationship building, places for innovation and future growth, and a place that spreads love and strengthens connections between students and food.
Yale University has the following standards for food:
1. Food should be healthy
2. Food should be fair to society
3. Food should be able to boost local economic growth
4. Food should be environmentally-friendly
5. Food should be aligned with food ethics
In terms of specific action, the Yale logistics department has increased the use of fruits and vegetables by 30% from 2010 to 2013, and subsequently increased by another 20% from 2013 to 2016. In 2016, it began adding more plant-based options and increased the proportion of plant-based protein to substitute animal products. Currently, plant-based food accounts for 85% of the overall Yale dining options.
Meanwhile, the logistics department also intends to reduce the consumption of refined carbohydrates, salt and low-quality fats in favor of more coarse grains, natural flavoring and healthy fats.
Yale University ensures that the small amount of meat available in dining halls is hormone-free, antibiotic-free, and sourced from humanely-raised animals. The seafood is also sustainable, certified by a third-party environmental protection agency.
Through collaboration with the American Mushroom Institute, Yale University created a type of "blended burger" which replaced some of the meat with mushrooms to reduce meat consumption. Yale University is also the first institution that offers "Beyond Meat" burgers.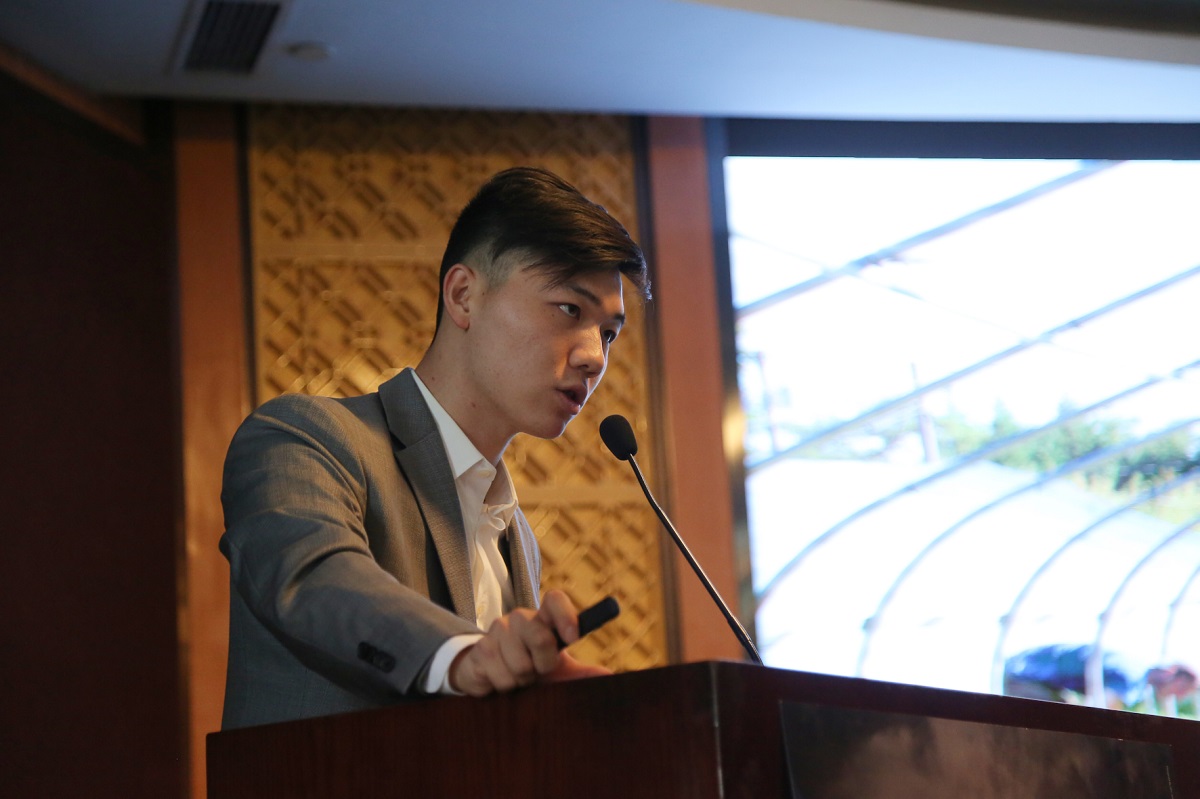 Erwin Li, Yale Sustainable Food Program, Scholar in Food and Agriculture.
"Organize Students to Co-create A Sustainable Food System on Campus"
Erwin Li introduced the food campaign at Yale from a student's perspective. Launched in 2000, a group of students initiated Yale Sustainable Food Program, aiming to spread the knowledge and basic understanding of food from multidisciplinary and multi-dimensional perspectives.
Principles of YSFP's action include:
First, be humble. We the humans, have limited knowledge of food, land, and nature.
Second, farm like a housekeeper. Humans are neither capable nor qualified to own any piece of land. We cannot just seek short-term benefits but also manage land for future generations from a long-term perspective.
Third, use critical thinking. We ought to take a system-wide look at current issues rather than limiting ourselves to tasks at hand.
The work of Sustainable Food Project generally concentrates on the following three aspects:
1. Farms: Students learn organic farming on campus farms, solve various problems, and educate local communities and high schools about food. They also study business ethics, as they regularly sell self-grown farm products at farmers' markets.
2. Classroom: Since the complex food system covers numerous subjects, YSFG intends to look at food issues through a multi-disciplinary view and find the solutions. Although Yale does not provide a degree targeting food at the moment, the university is trying to promote it, encouraging professors to use the campus farm as classrooms and discuss food-related issues with students.
3. Global: YSFG plans to invite professionals like chefs, lawyers, and policy makers to give a series of lectures regarding their own stories on food. There is also an international scholarship set up for students who research food all over the world.
Panel Discussion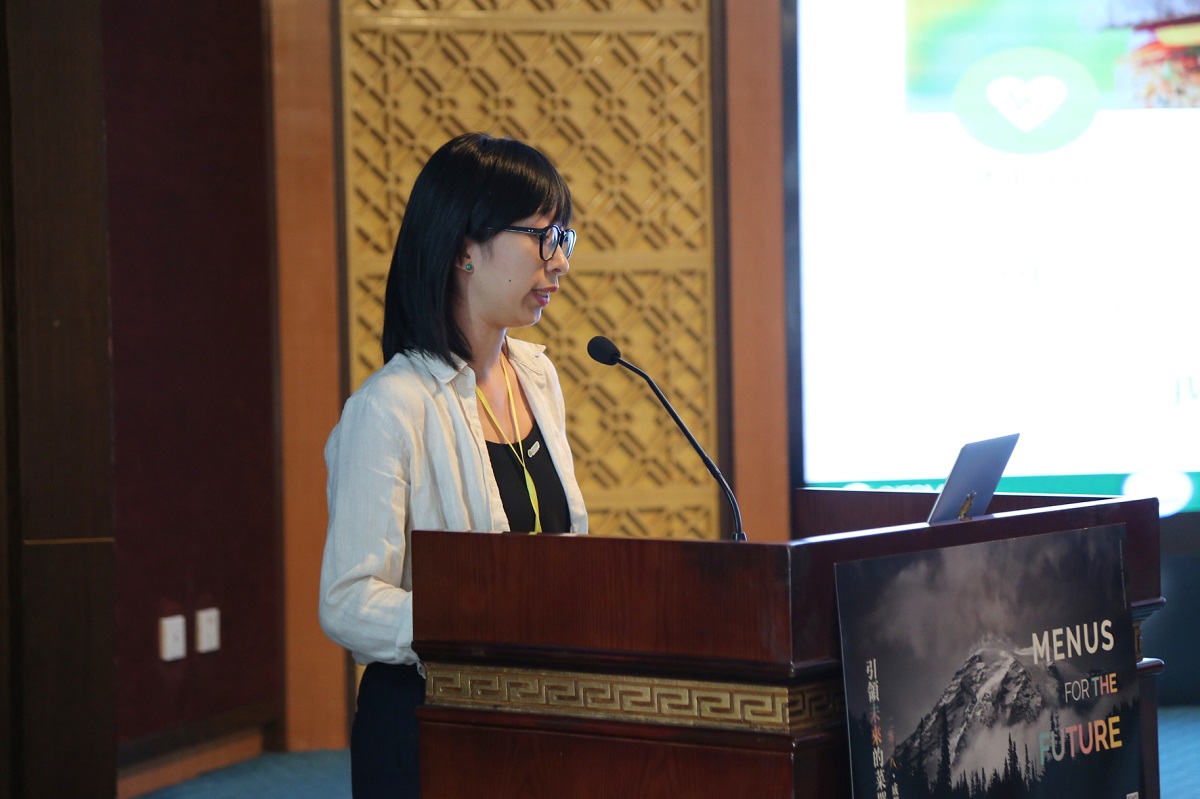 Doris Lee, Regional Manager of East Asia, ProVeg International
Point of view: Cooperation Between Social Communities and Schools
CAO Naizhen, BD Manager, BIOFarm
Point of view: Cooperation Between Farms and Schools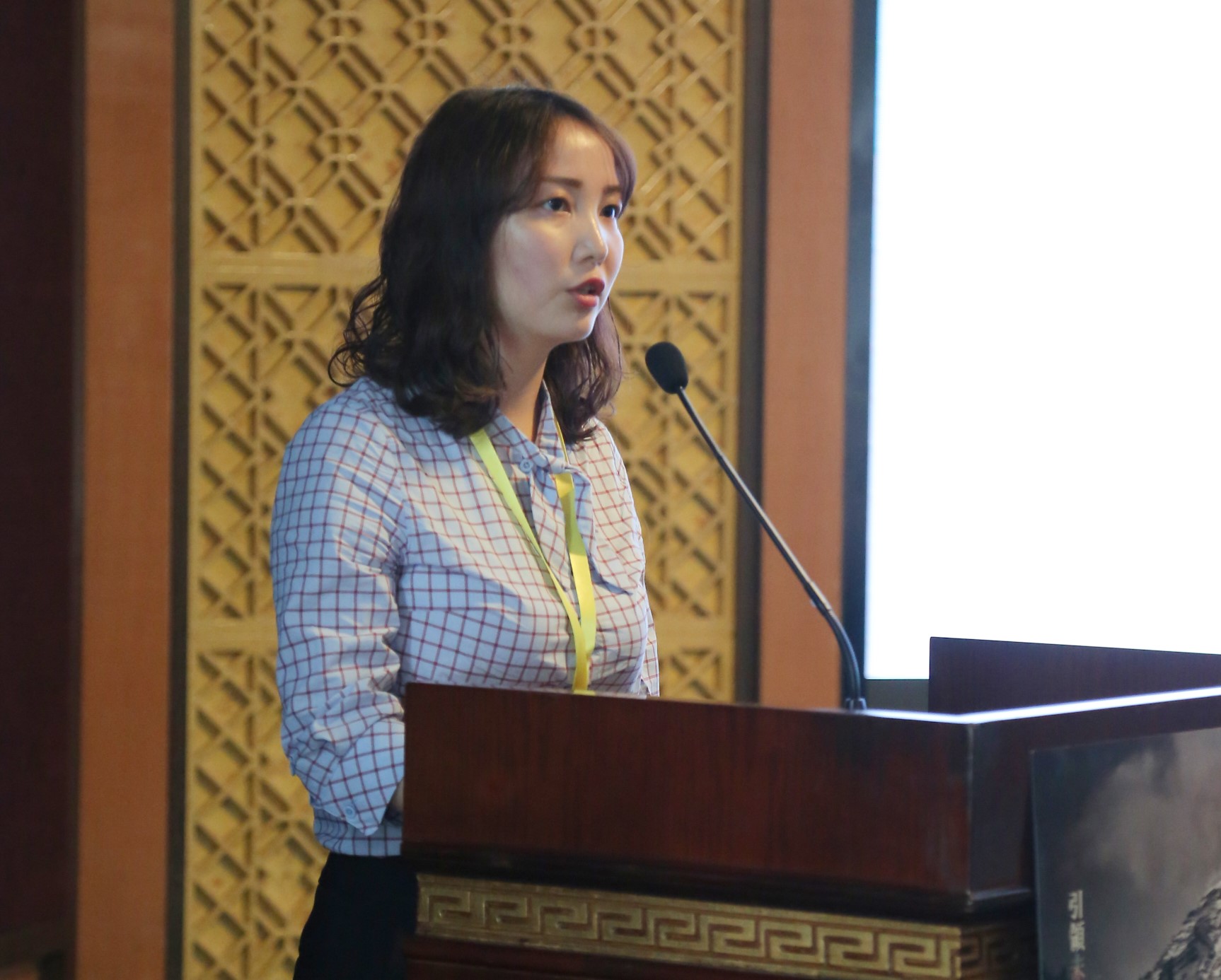 YANG Tingting, Co-founder and Vice President, "Happy eating"
Point of view: Cooperation Between Catering Enterprises and Schools
WU Min, Founder, Hangzhou Shihua culture media Co., Ltd.
Point of view: cooperation between communication agencies and schools
Q1:
What is your ideal sustainable food system on campus like?
Doris Lee:
I prefer organic ingredients and little animal products. Everyone should develop healthy eating habits from an early age.
WU Min:
Schools can have many scene designs in the cafeteria, and the scenes should be connected to give students an all-around experience. Don't ignore the role of teachers and parents. Let the elderly who master the table and the vegetable basket join in to engage everyone extensively to establish a sustainable diet.
YANG Tingting:
It is vital to enhance the catering departments leaders understanding of plant-based sustainable diets. This requires efforts at all levels of society and could start with local changes.
CAO Naizhen:
Students should have the quality of scientific spirit and executive ability as "Good Food Heroes". Indispensable situational education is critical at this point. Through real-life-like scenes of dining halls and eco-farms, students can absorb information faster.
Q2:
What support would you provide for those schools who want to change but don't know where to start?
CAO Naizhen:
I suggest these schools sort their different types of waste. Not only will it cut down on waste, but the waste can be also composted as fertilizer.
YANG Tingting:
First and foremost, these institutions should improve on-campus dining options using their current resources. Interaction with student organizations is also an easy way to start since students themselves are the most powerful influencers at school.
WU Min:
We could cooperate between colleges and elementary schools, collaborating with food science and psychology professionals.
Doris Lee:
Schools need to ask themselves why they want to make changes. They could hold panel sessions with students to come up with a solution together.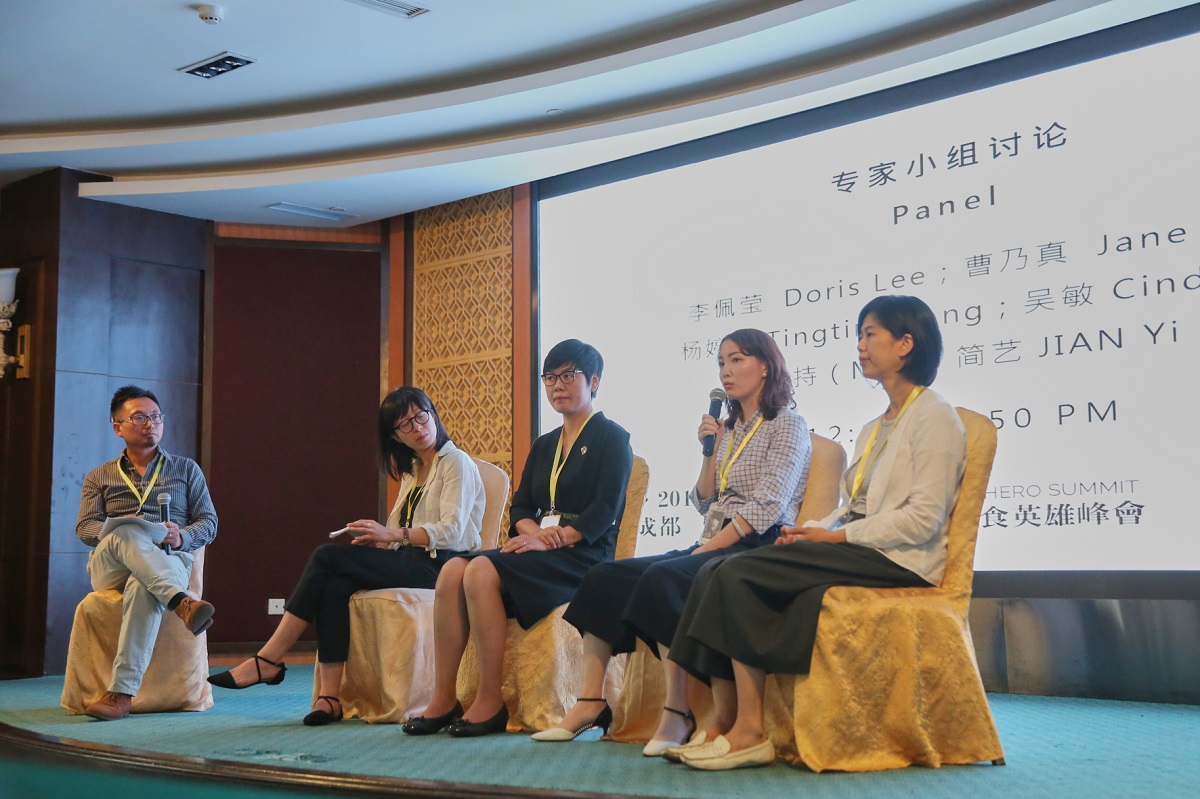 Q3:
What is the greatest kind of support that schools can offer? What kind of support do you want for the future?
Doris Lee:
We once gave a vocational school training, and they really liked it. They even sent trained students to other schools to do training, which set a good example.
WU Min:
Schools always dare to explore with you, and they are willing to provide time and space. However, I think it is not easy to influence the whole school indeed. Thus, both we agencies and schools ought to make joint efforts in terms of support.
YANG Tingting:
We have support from universities, like the investment in dining halls. Then we will use the left amount to invest for more value, such as adding organic, plant-based ingredients. The recognition and authorization from school leaders are very important.
CAO Naizhen:
For our group, the greatest support is schools' willingness to take their children to our fields. Through experiences on farms, students begin to understand and gradually generate the passion for agriculture, realizing that agriculture can be a huge changemaker to the future and their future career.
Gourmet in Summit
By the end of the morning of August 6th, the seven-flavor veggie burgers had left all the hungry audience raving. Please stay tuned for more exciting content in the afternoon!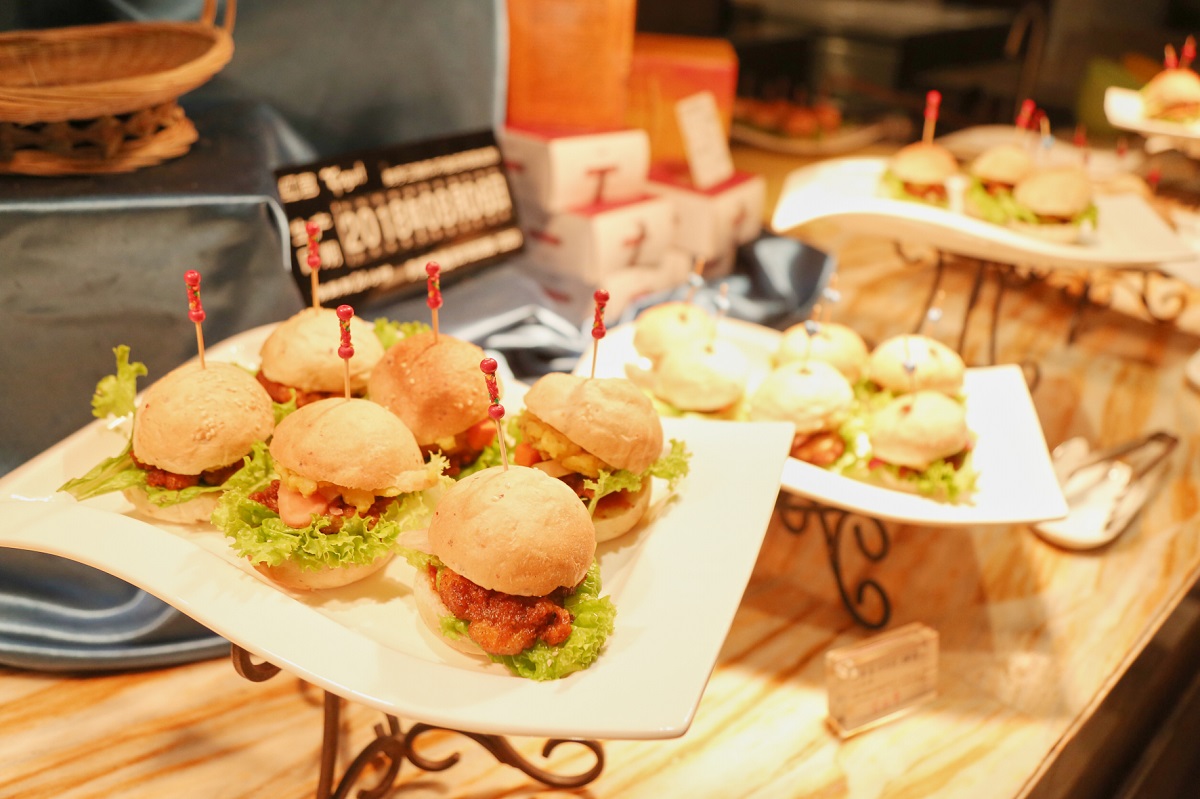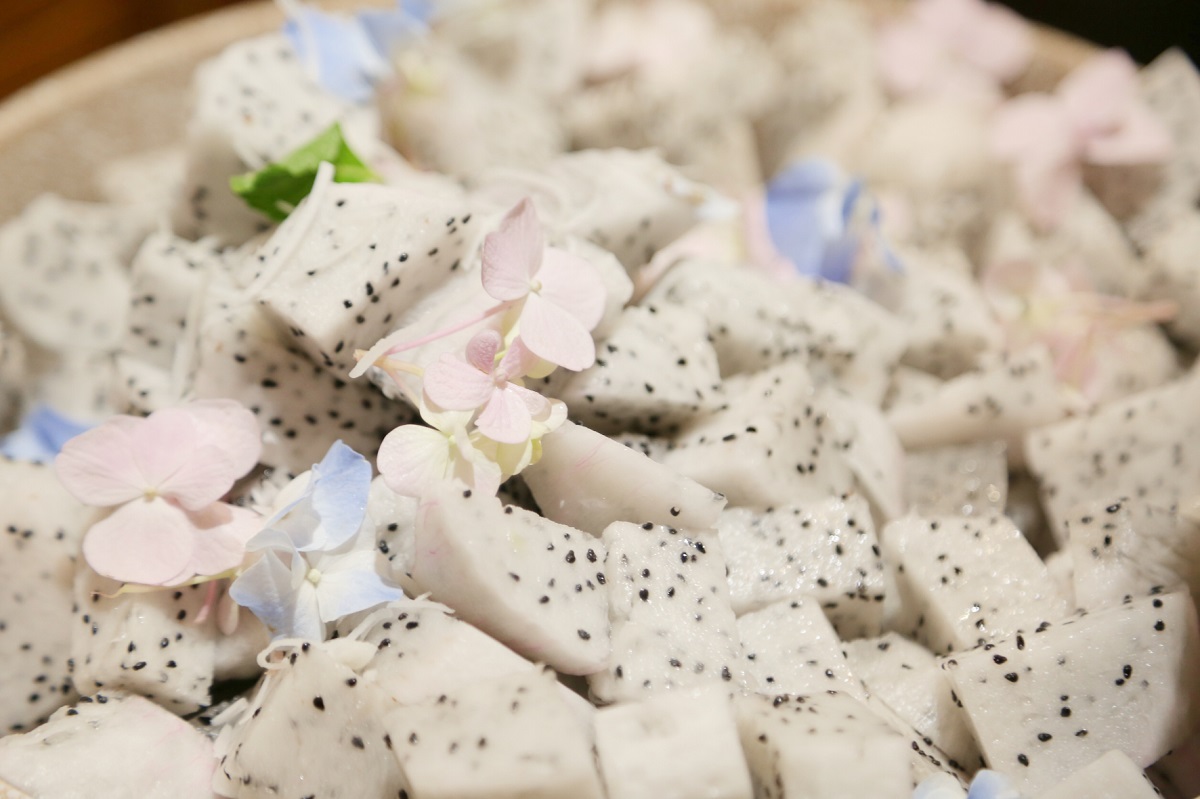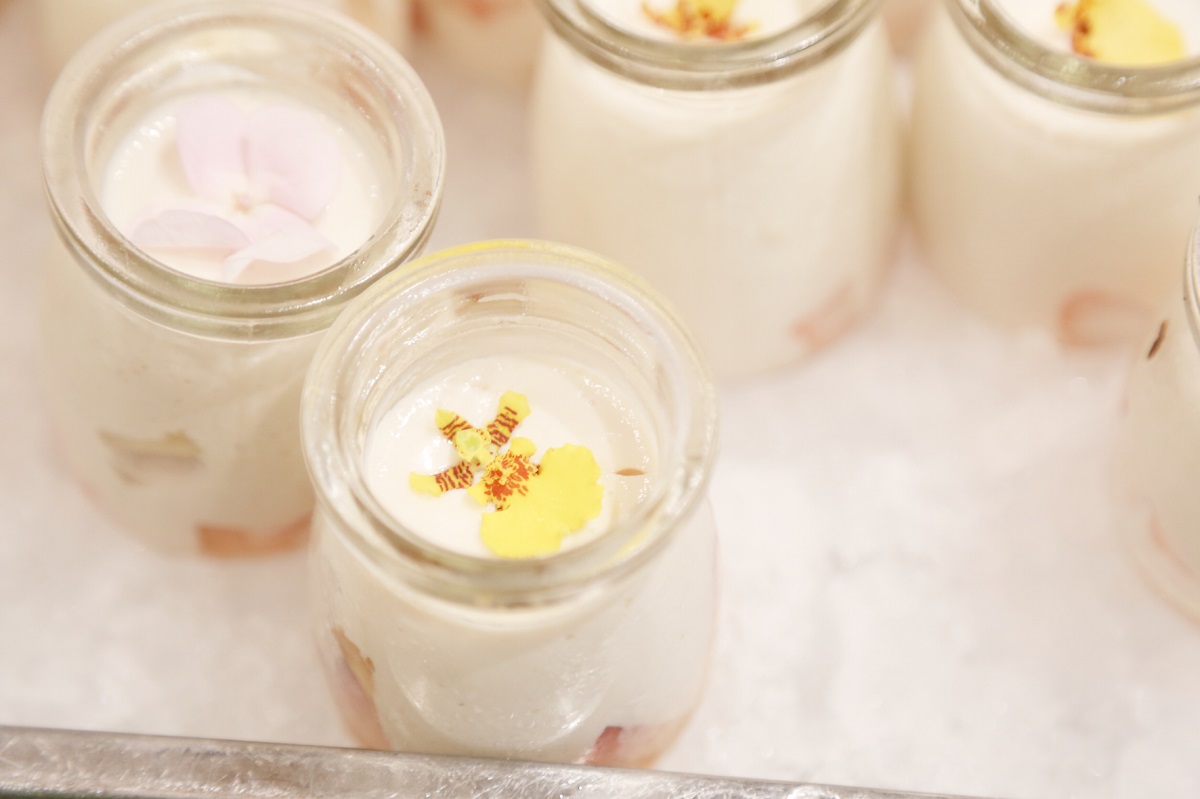 Recording | Jingan
Editor | Wanqing
Photographer | Xiaoye