The 2020 "Good Food Fellow/ Good Food Junior Fellow" List was Officially Announced
The Good Food Pledge: a comprehensive platform to promote sustainable diets; a link between individuals, families, institutions, communities, and promoters of sustainable food; a framework for thinking about and striving towards goals that allow sustainable diets to become an integral part of our lives.
Focusing on the "Good Food Pledge," the 2020 "Good Food Fellow / Good Food Junior Fellow" projects will continue to promote the healthy, gentle, kind, and diverse practice of good food in China.
After the application, review, and communication phases, the 2020 "Good Food Fellow/ Good Food Junior Fellow" starting list was officially announced.
The Good Food Fellow series of projects (Good Food Fellow, Good Food Junior Fellow, and Good Food Media Fellow) is part of the Food Leadership Training of China's Conservation of Biodiversity and Green Development Foundation Good Food Fund (hereafter referred to as "Good Food Fund"). The theme of the 2020 Fellow series is "The Good Food Pledge."
(1) The Good Food Fellow 2020 fully agrees with the Good Food Pledge. We will focus on promoting one or more related areas.
(2) The Good Food Junior Fellow 2020 fully agrees with the Good Food Pledge. We will focus first on the "Plant Forward" aspect of the Good Food Pledge to study, explore, and promote the critical meaning of transformation to plant-based diets for human health, ecological environment, and animal welfare.
"Good Food Fellow" Cui Xue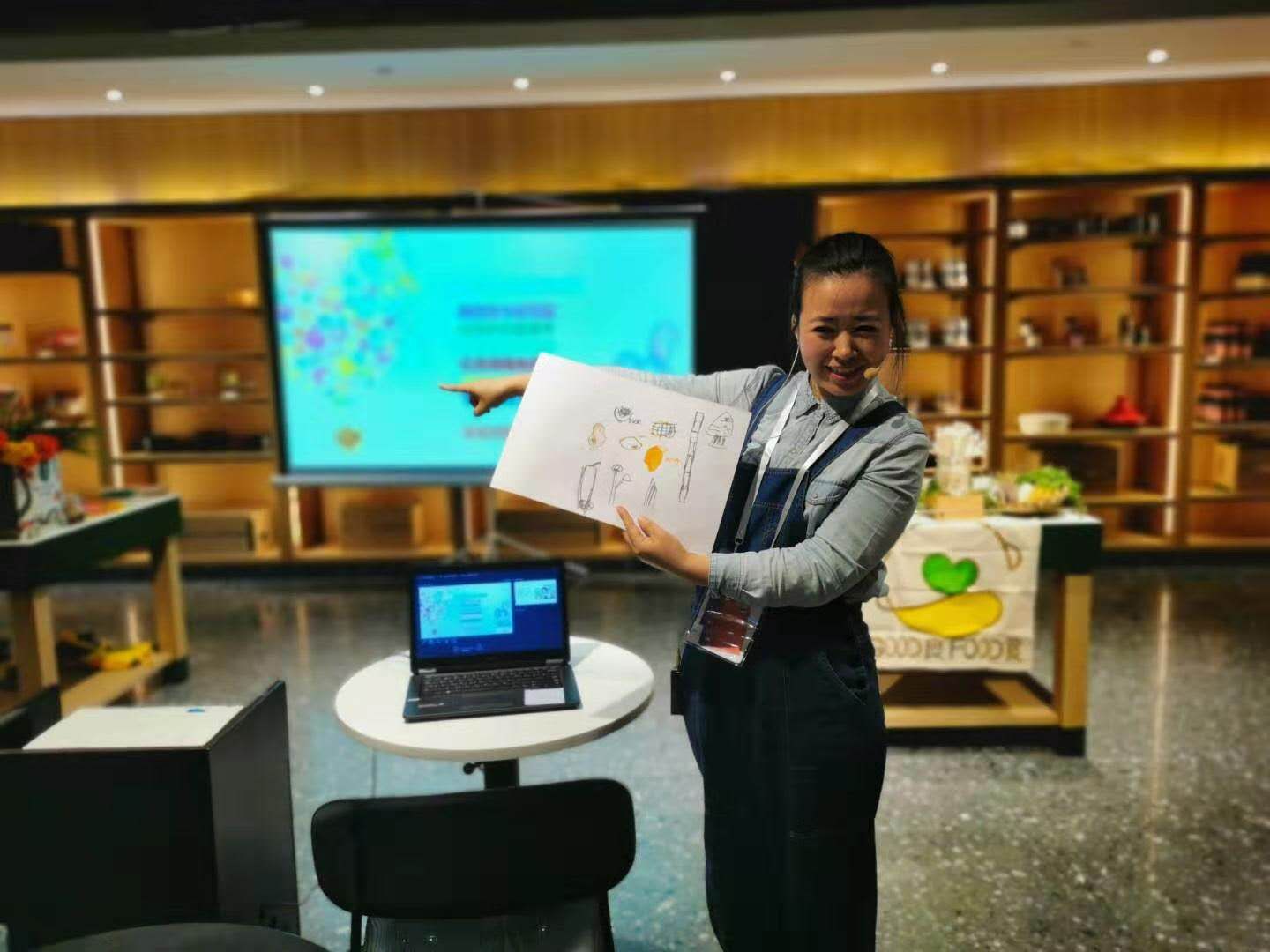 Related Experience
Cui Xue is alumni of the 1st and 2nd Good Food Summit. During the second session of the Good Food Summit, Cui won the jury votes and received the first batch of small food funds. Due to the time conflict between summer camp and the 3rd Good Food Summit, she could not participate on the spot. Still, she was responsible for organizing the preliminary meetings of the eight cities before the Summit.
Since 2010, she has explored how to embody the theme of food in children's drama education. In 2017, she began to use natural education, drama education, and other educational methods to teach about a sustainable food system. So far, she has carried out more than twenty natural food education activities held in different venues for people of different ages and has accumulated various curriculum programs and practical experience.
Preliminary Plan for 2020
Introduce German food education textbooks, combine the content of the Good Food Pledge and cater to particular locales and design the corresponding curriculum to promote to more kindergartens.
Design a four-season natural food education curriculum for different farms and popularize it in cooperative farms to promote the Good Food Pledge to farms and others.
As a national leader in the food education field of the Good Food Pledge:
● Continue to focus on the Good Food Pledge, deepening and developing natural food education curriculum systems and activities. On this basis, carry out relevant teacher training and establish an educator team and volunteer team.
● Join global experts and practitioners to discuss how to carry out the Good Food Pledge education in forums or joint meetings.
● Encourage and help colleagues in food education spread the Good Food Pledge to more families and institutions.
"Good Food Junior Fellow" Ouyang Huiyu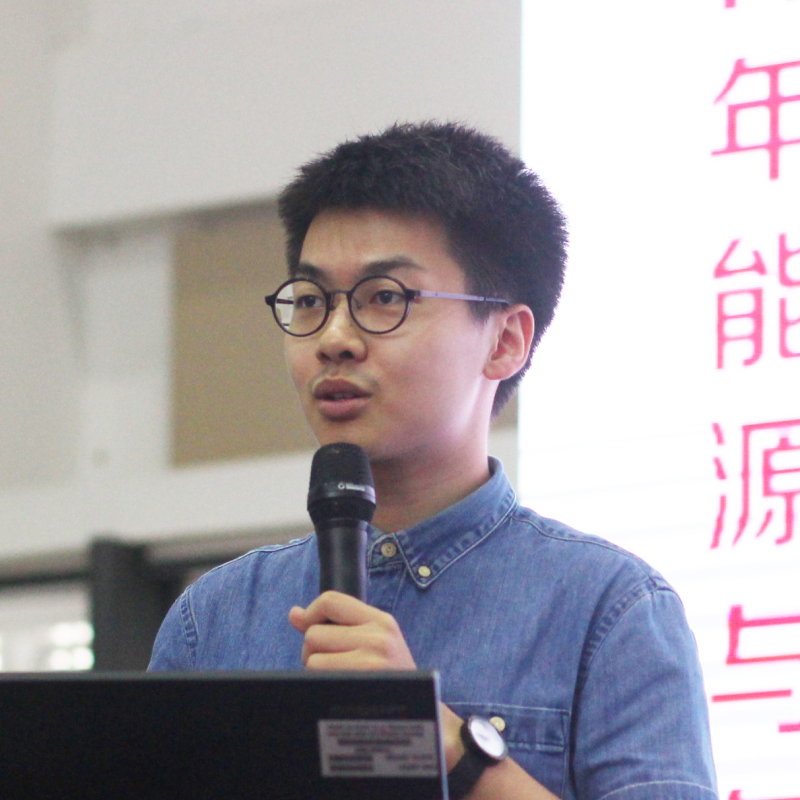 Related Experience
Alumni of the 2nd Good Food Summit. At the 3rd Good Food Summit, Ouyang organized a roundtable of good food youth to promote the "Declaration of Good Food for Youth."
He promoted the concept of good food through campus club activities, with rich communication experience with the catering managers of Tsinghua University, including the chief of the catering service center and the canteen manager. He also worked as an intern in environmental protection organizations and held a summit that emphasized food within climate issues.
Preliminary Plan in 2020
Inspire the administrators of several domestic universities to recognize the Good Food Pledge and practice it within a year. Mobilize and integrate existing resources in several colleges and universities through different appropriate forms: activities and campaigns students participate in such as canteen renovation contests, subject research, dialogues between vegetarian students and the school, etc. Maintain in-depth communication with catering managers to understand their needs and find the driving force that may push them to practice good food and resistance that may stop them from going on to encourage pilot experiments to summarize and share experiences.
After fully familiarizing themselves with the catering operation ideas of domestic colleges and universities and acquiring the experience of Yale and other international colleges (how to start from scratch), we will summarize these practices as a guide for domestic colleges and universities.
Make full use of the exchange and cooperation opportunities between domestic universities, Yale, and other international universities — and introduce plant-based trends to domestic universities. Invite domestic colleges and universities to participate in the Food Forward Forum and recognize the Good Food Pledge (it is best to take the opportunity of international exchanges to issue invitations from international colleges and universities). Share practical experience during the Food Forward Forum and develop a roadmap for continuous improvement. At the same time, a Youth Sub-Forum can be held at the Food Forward Forum.
Form an action guide for college canteen's "good foods" (plant-based foods), with best practice case sets. Get several domestic universities to sign the Good Food Pledge and meet to formulate a roadmap for continued joint work in the future. In the next few years, attract more and more colleges and universities to join the college food network.
The above process shall becompleted by the youth team. Throughout the process, we should pay attention to the role of young people, exercise their abilities, and build a Good Food youth network.
"Good Food Fellow"Zhang Min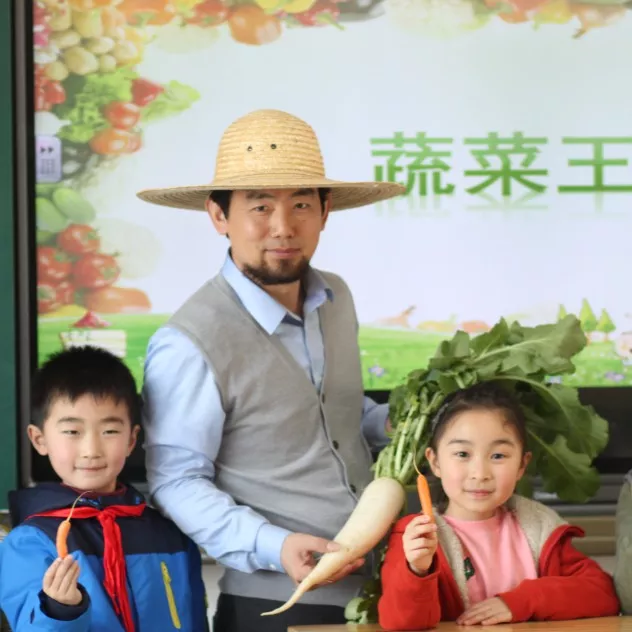 Related experiences
Zhang Min is an alumnus of the 1st, 2nd, and 3rd Good Food Summit.
Once worked as senior executives in many Fortune 500 companies, Zhang Min boasts 18-years of supply chain management experience, with a Six Sigma black belt. He is skilled at lean management and corporate management system.
Now, he is working on environmental protection, farming education, organic agriculture, and promoting healthy diets and lifestyles.
Zhang's food and agriculture education project started at the end of 2017, gaining recognition for his hard work over the last two years. His efforts are highly recognized by schools, students, parents, and directors of the local education system. In 2019, the whole course was broadcast live on Nanjing Radio; the project site was honored as Nanjing Campus Starlight Base; it was rated as an excellent course in the district. At the same time, the second campus farm project was successfully carried out.
Preliminary plans for 2020
We will continue working on the campus food and agriculture education project promotion, building beautiful campus farms that will match the local climate and topography, and increasing campus biodiversity. We will develop courses on food and agriculture and teach students to plant and observe crops. These courses help students build a perception of nature, improve their sensory abilities, exploration abilities, and operational abilities to develop physically and mentally.
It is a plan to develop cooperation with another 8 schools by the end of 2020, and implement a standardized food and agriculture education project to 10 schools in Nanjing. In the meantime, we are finding partners in surrounding cities, so that we can spread our program and ideas to other cities.
As a national leader in the food education of the "Good Food Pledge ", we will continue to promote the importance of organic agriculture and healthy eating habits and go further in the research on campus sustainable development. What's more, we strive to work together with domestic supporters to promote campus food and agriculture education.
"Good Food Fellow" Wang Zier
Relevant Experience
I have planned and presided over "Vegan Diet Makes Perfect life," "Pursuing Vegan Diets," etc. I have also integrated vegetarian food with arts, launching events such as the "Wear Love - Cruelty-Free Fashion Show," "Vegan Old Shanghai Concert." I also gave keynote speeches at Tsinghua University, Peking University, Nanjing Normal University, etc. My topics included "Vegetarianism Makes a Good Life" and "Vegetarianism Makes Me Invincible." It was warmly welcomed by the audience and inspired many to rethink healthy eating and life while they spontaneously chose a plant-based diet!
In August 2017, to better verify the physical strength and endurance of vegetarians, a dozen like-minded people joined the "10,000 Miles Vegetarian Ride" to preach a vegetarian and eco-friendly lifestyle along the way, which earned people's enthusiastic support and attention.
Understanding "Good Food"
In my opinion, "Good Food" means food that has good quality and is safe and green. Such profound words are a great expectation and a great blessing to the people of our country and the world! Environmental pollution and spiritual pollution result in food contamination. If you want to improve your food, you have to improve your state of mind. The first project to improve is food education, which can be extended to cover the other seven projects of the Good Food Fund.
Food education can be spread in schools, communities, enterprises, and so on. The most widely influential communication vehicle is video programs'production through the mobile Internet into countless people's hearts. I'm convinced that there's nothing better than visualization to spread the idea of Good Food!
Future Plan
When hosting the World Buddhist Forum and other cultural activities, I found many Buddhist devotees have not chosen a vegetarian diet. Going forward, I will actively introduce them to how a "plant first" diet can positively influence human health and the planet's wellbeing to provide non-vegetarian Buddist with an alternative perspective.
To take action, I will plan relevant activities, formulate effective and incentivized methods, and promote wide attention and positive change to plant-based diets in the Buddhist community.
I will also actively cooperate with the Good Food Fund's future activities to organically combine what I am doing with the Good Food activities.
"Good Food Fellow" A Jun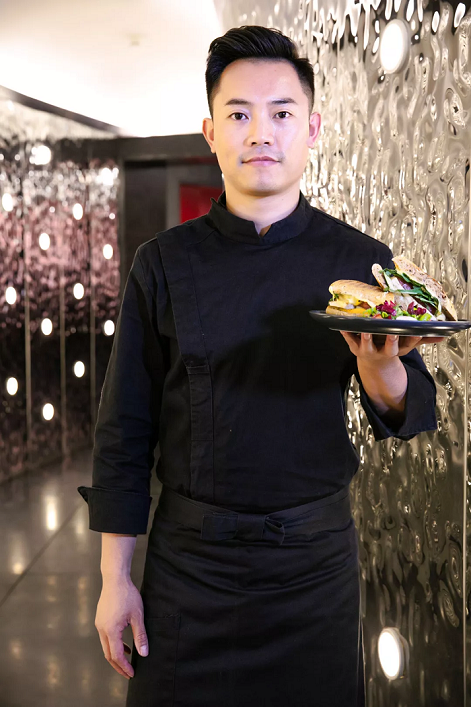 Light Vegetable Studio Founder, Good Food Chef

Understanding "Good Food"
The year 2019 marks the 40th anniversary of China's reform and opening up. China's economy is developing rapidly, and the material standard of living is improving day by day. Meanwhile, a fast-paced lifestyle, insufficient exercise, and a diet with a high level of fat, protein, and sugar have significantly increased the health risks. Besides, climate change and the loss of biodiversity are also common threats to all humankind.
The Good Food Pledge's eight principles provide theoretical guidance for individuals, families, and groups to systematically promote healthy, sustainable, and Good Food eating habits. Since the announcement of this concept, it has received support from many people and institutions.
I have been engaged in the cooking industry for more than twenty years. I have gained a lot from my work experience. Finally, I formed a healthy and beautiful lifestyle of "light vegetable food." Light vegetarian diet advocates a simple, balanced, zero-burden, pure plant, and sustainable diet, which coincides with the Good Food Pledge principles and is complementary with it. Over the years, I have worked to promote a plant-based, sustainable diet and to bring healthy, positive living habits to more people.
Relevant Experience
At present, being in many provinces, cities, and countries, I have promoted the concept of "light vegetable food" to more than 200 restaurants natively and internationally. I have been employed as a lecturer and nutritionist of light vegetable extracurricular activities in many primary schools and kindergartens to cultivate my concepts of kids' health, sustainable eating habits, and life philosophy.
Also, I work to improve the working environment of chefs.
In the restaurant's cooperation, the priority is to choose modern kitchenware, promote green environmental protection, and cook with less oil, salt, and smoke to ensure the health of the dishes and reduce the physical and mental harm of smoke to chefs.
Future Plan
In 2020, I will participate in more public welfare activities, join the "World Chef Declaration," and lead more chefs to sign the Chef Declaration in 34 provinces, municipalities, and autonomous regions of China. The purpose is to influence more chefs to pay attention to and promote sustainable food systems in China.
I want to help more people recognize the Good Food Pledge, including sustainable plant-based diets. Besides the activities I am called to promote, I will focus on cooking to innovate and design nutritious, beautiful vegetable dishes that can satisfy the public. I hope everyone will like them. Let the masses vote with their mouths, influencing more people to select sustainable eating habits unconsciously.
Besides effectively deploying traditional social media, such as magazines and microblogs, I will create short videos showing plant-based and healthy diets and Good Food. This method can help spread the Good Food initiative by taking advantage of platforms such as Tik Tok, Kuaishou, etc., whose targeted users are in the younger generation.
"Good Food Fellow" Nancy Zhou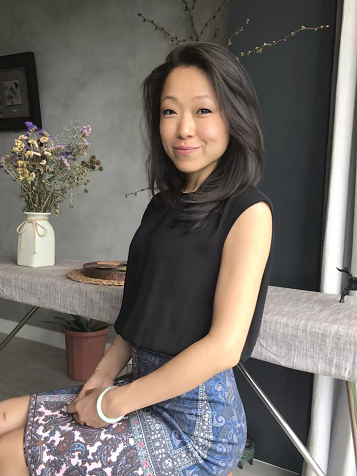 Taoist Yoga Certified Instructor, Green Life Advocate

Understanding "Good Food"
The eight aspects of the Good Food Pledge relate to our health and well-being, the planet and nature, and all other lives. The concept is critical from both educational and organizational perspectives.
The existing food consumption system can be improved through these eight aspects to become more healthy, sustainable, and nourishable to all lives.
Suppose we can positively engage with society, with the proper knowledge, and with abilities and skills to practice. In that case, green businesses can be supported and thrived, and we can build a better future together.
Future Plan
I will assist the Good Food Fund in improving the Good Food Pledge standardization through a series of interactive community activities. For example, the "Old Goods Reborn," a second-hand goods exchange, Earth Day, Environmental Protection Day, Green Life, Environmental Protection Summer Camp, Vegan Milk Day, and other different themes companied by vegetarian meals. I want to deliver the Good Food Pledge principles, gather the strength of individuals and enterprises, and popularize the importance of the Good Food Certification System.
"Good Food Junior Fellow" Wang Xi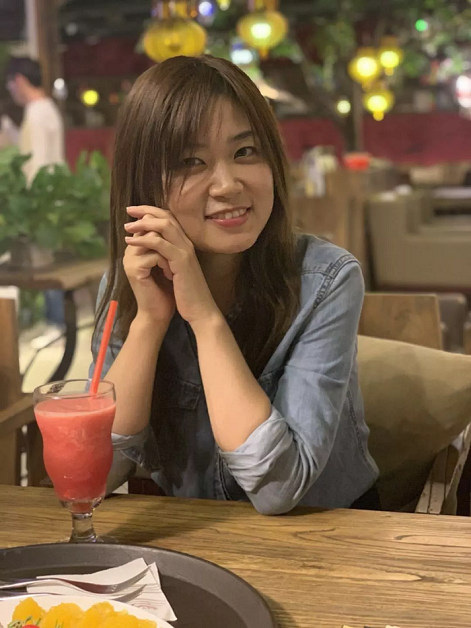 Internet Practitioner
Relevant Experience
As a graduate of Ohio State University, Stanford Ignite Scholar, I have worked in the Internet industry, such as Xiaomi, LeEco, JD, and Facebook, for many years. With my 12 years of experience organizing charity events, I have been involved in over 1,000 events. Additionally, as the head of the Ohio State University Beijing Alumni Association, I have gained a good reputation and influence among the Chinese international students in Beijing.
As an Internet practitioner for six years, I am familiar with how the Internet works and can achieve the perfect combination of online and offline. Most importantly, I love a healthy diet. I hope to do my part to protect the environment through my creativity with like-minded friends.
Understanding "Good Food"
With the development of China's economy, the public has a higher demand for food. People used just to fill themselves up, but now they want to eat well. At present, fried and spicy food from trendy shops satisfies the taste buds. But in the long run, it hurts people's health, and the waste produced by takeout food is severe harm to the environment.
On the one hand, the public has a demand for health preservation. The concept of tonic food in traditional Chinese medicine has become more and more popular. Many relevant advertisements are out there too. However, the public does not know how to maintain health scientifically, leading to the popularity of fake organic food and health care products. On the other hand, the public is willing to pay a reasonable premium for healthy food. Still, the market supply is uneven, and the price of some healthy food is beyond the average affordability. This is why it is challenging to be popularized.
I am thrilled to have the opportunity to be a Good Food Junior Fellow. As an Internet practitioner, the "996" working schedule is very common, and my diet heavily relies on takeout food. Me and the people around have a mutual preference for spicy food. However, after a while, too much spicy food makes my tongue lose its sense of taste.
It's supposed to be fun to enjoy a meal after work, but the spicy taste of takeaway is slowly making us lose our taste of food. The Good Food Pledge offers us universal values that are easy to understand, follow, and popularize: eating less takeaway, having a plant-based diet every Monday, eating more organic food, and eating seasonal food. I agree with all of these views, and at the same time, I think I can follow the Good Food Pledge, even as an internet practitioner who has a crazy schedule.
Future Plan
As a Junior Fellow of Good Food, I hope to conduct six online and offline activities in 2020 to promote the Good Food Pledge to 600-1000 people offline and influence 100,000 people at the same time. I plan to develop a team of 10-20 people at the event and invite them to apply for the Good Food Fellow Program in 2021 to promote the Good Food Pledge.
At present, I have worked out a preliminary activity plan with some friends who admire good food. The following are some offline activities that we planned for the next year:
Tan Zhe Temple Vegetarian Experience - The vegetarian self-cultivation
Swiss Embassy - An experience of the freshest food in the most beautiful country in the world
Roll Up Your Arms - A dietary plan in the "996" work schedule
Global Health - The lessons from the village of longevity
Top Athletes Can Teach You Tips - The tips on healthy diet from Li Na's conde healer Five-star Top Restaurant – Ritz Carlton's Western healthy dining experience
Personally, I entirely agree with the concept of the book "Sense of Participation."I hope to directly influence students, overseas returnees, and Internet and technology workers to find interested partners in the activity and encourage them to organize activities by themselves to expand their influence.