2021 New Year's Eve Special
Good Food New Year's Eve Dinner: Meatless Monday Earth Relay live streaming online!
Trailer: https://youtu.be/nrIVldYCvH4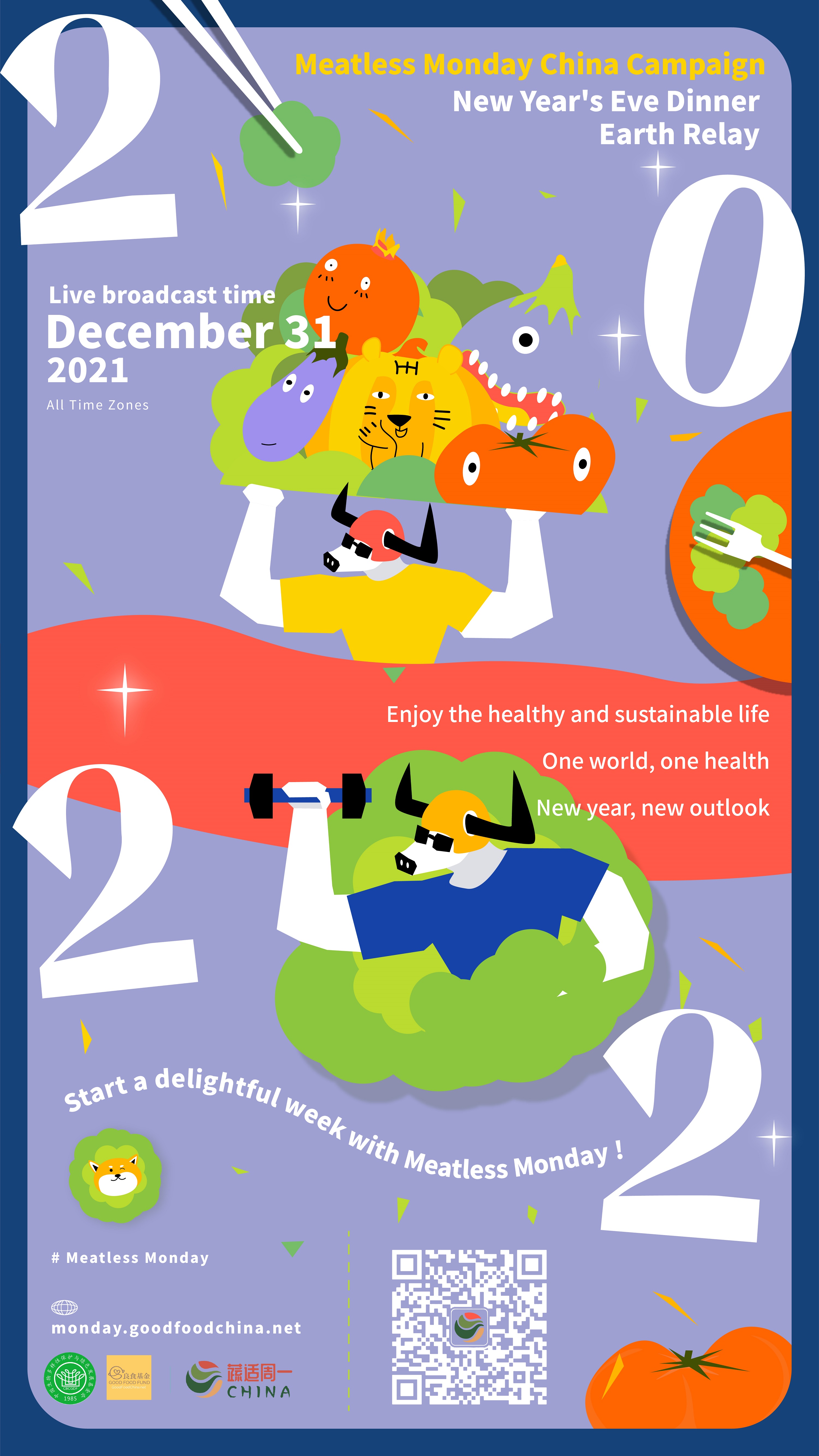 13 hours of plant-forward New Year's Eve feast - fun, healthy, and sustainable
More than 20 national and regional specialties - using food as a medium to connect mountains, rivers, lakes, oceans, people, other living beings with love
Over 50 guests from different cultural backgrounds - chefs, nutritionists, farmers, entrepreneurs, academics, children, high school students, artists, philanthropists, indigenous people ...... sharing: wholesome dinners at New Year's Eve; unique local food cultures; special, memorable dishes and stories......
December 31, 2021
An ordinary day under the epidemic
A day deserve to make a wish before the start of 2022
With food, with friendship, with gratitude, with hope
All time zones of the world, let's enjoy it together!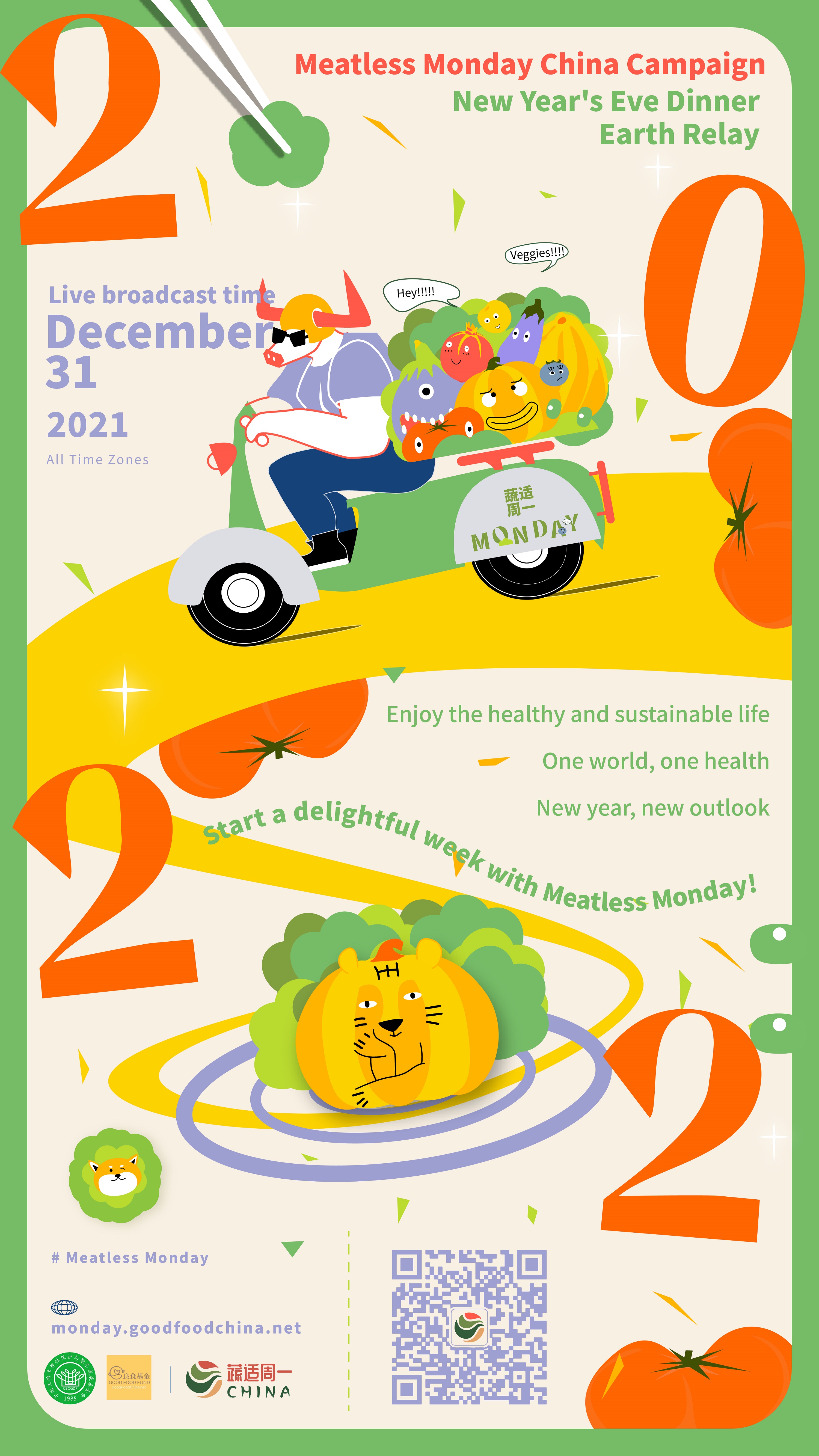 In this year's New Year's Eve live broadcast, you will meet the Meatless Monday New Year's Eve Kitchen Gods selected through expert judging and public voting - Li Qiong from Beijing, Wang Yuzhen from Inner Mongolia, Anna from Guangdong, and Xiaoye & Yuzi from Chengdu. Will also meet ...... We'll be introducing to you one by one in the coming days. Please look forward to it~
We are happy that each one of us is working towards a goal. Some would call it "healthy and sustainable living", and some would imagine a picture like this - we are standing on a vast piece of land, with the sky, clouds, birds... ...and down to the soil, water, and all kinds of creatures ...... Surrounded by plants, animals, creatures we can't name ...... Support each other and sustain each other.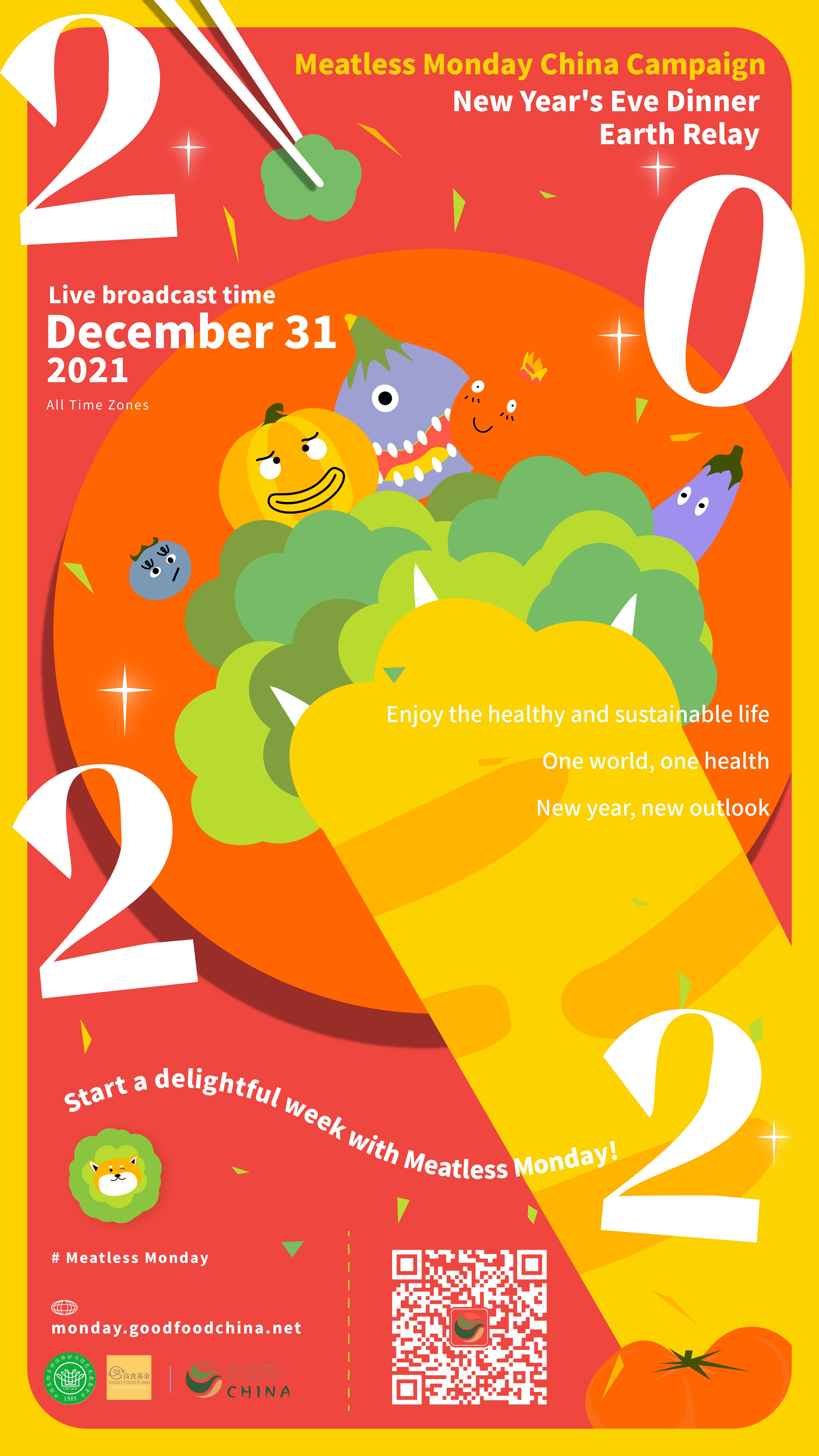 How to participate?
Live streaming platform:
YouTube
Topic platform:
Twitter & Facebook
#2021MeatlessMondayEarthRelay
#2022NewYearEarthRelay
Host:
Meatless Monday China Campaign, Good Food Fund, China Biodiversity Conservation and Green Development Foundation
The Good Food Fund is a subsidiary of the China Biodiversity Conservation and Green Development Foundation which focuses on food and sustainable development. The Good Food Fund aims to lead the sustainable future of food and create a better world through good food by promoting a healthier and more sustainable food system.
Meatless Monday is a global movement that encourages people to reduce meat in their diet for their health and the health of the planet. The campaign was started in 2003 by Sid Lerner, the Founder of The Monday Campaigns, in association with the Johns Hopkins Center for a Livable Future. In June 2021, the Good Food Fund became the official partner of Meatless Monday in China.