Chef 3.0 Forum
Anita Lo (Right)
"The process of becoming a leader is very painful... During this process, the most critical lesson I learned is respect and communication. "
On the second day of the Good Food Summit in 2019, Anita Lo, the first Ethnic Chinese female chef invited to the White House Feast, shared her experience. "As a chef, you should respect--not only your colleagues and clients, but also farmers who grow food, community neighborhoods, different cultures, and the planet. "
Elizabeth Faulkner
"The chef is very creative...For me, it is enjoyable to play with food in the kitchen. "Elizabeth Faulkner--an artist, an athlete, and a chef- is also very concerned about sustainable development. "As far as I know, the best thing we can do for the planet is to reduce our consumption of animal protein. "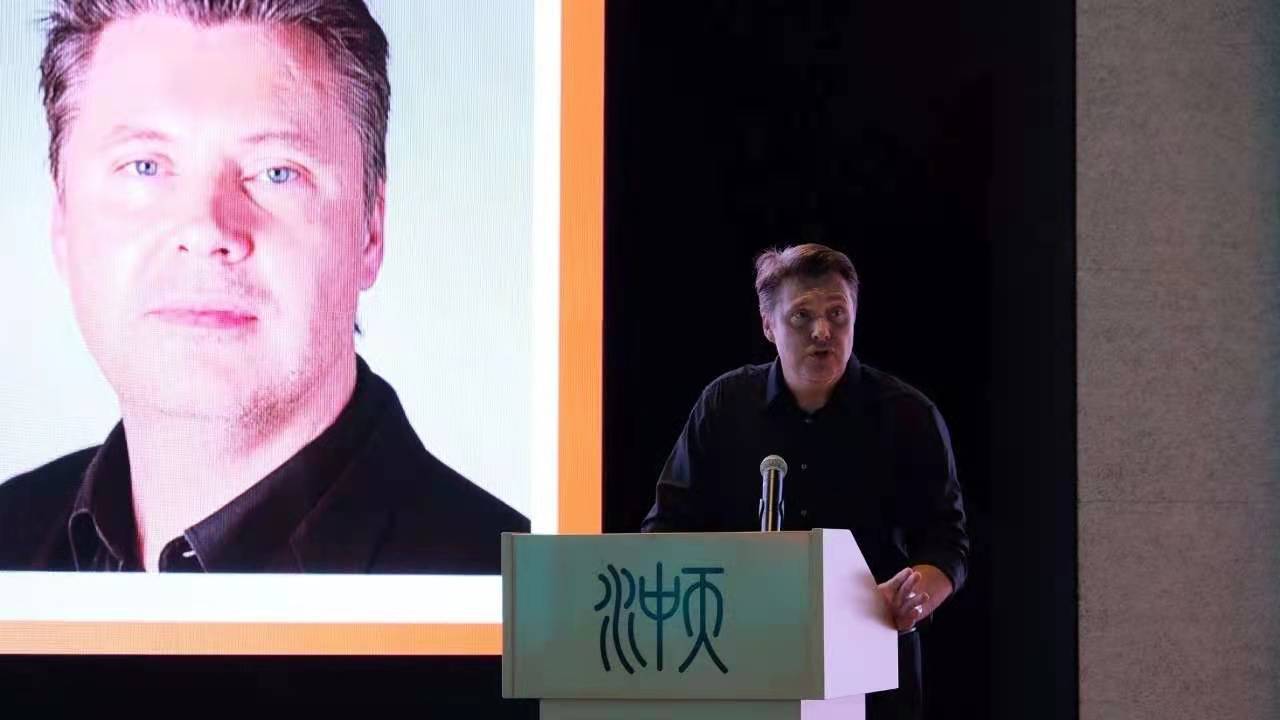 Iain Shepherd, Director of Implementation at EAT
Iain Shepherd, Director of Implementation at EAT, explained why we are so passionate about sustainable food systems regarding scientific goals and systematic methods. For human beings and the planet, this is a massive opportunity for everyone to participate in this new system. Like EAT-Lancet's Report, it coordinates and expands solutions for reference across different organizations and different cultural backgrounds.
To achieve the sustainable development goals of the United Nations, chefs have begun to unite globally and jointly formulated the "Chef Manifesto." At this summit, Chris Huang, Good Food Chef, introduced it to everyone.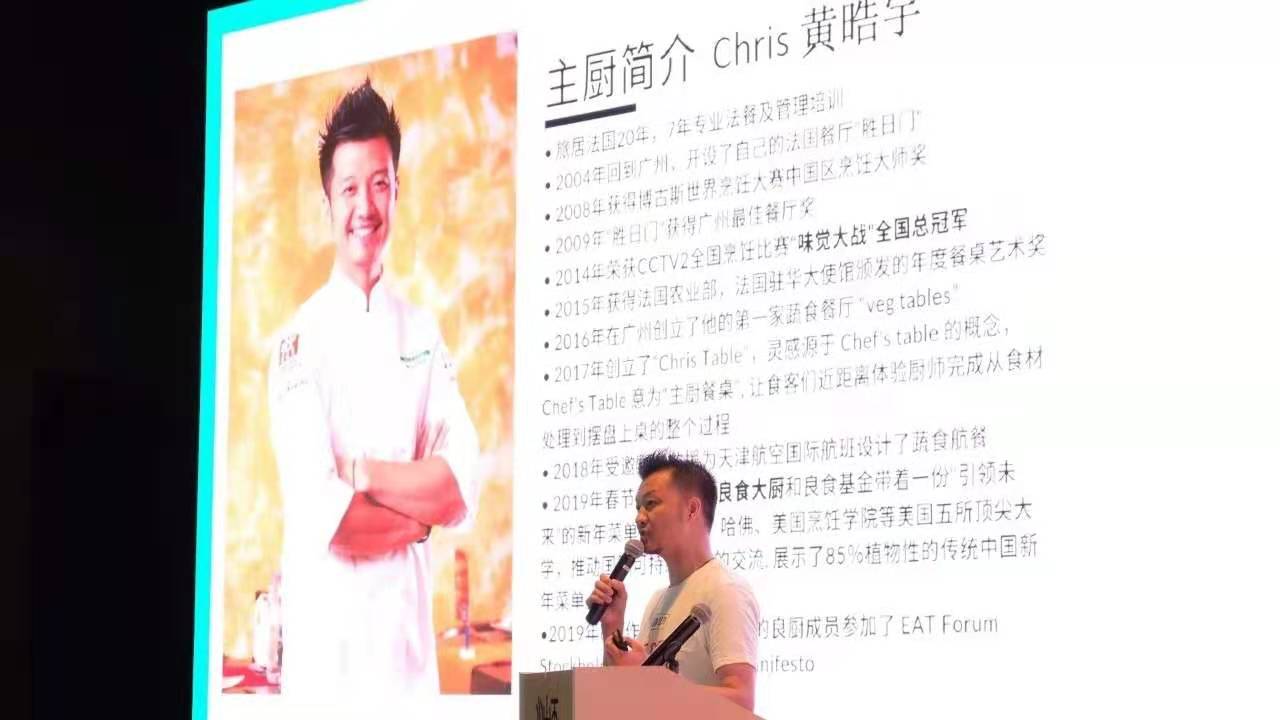 Chris Huang
Simultaneously, the chefs also expressed their willingness to engage in the global chef action plan by signing the "Chef Manifesto." Not only did they join the chefs from all other parts of the world, but they also began to build networks locally to support each other.
Signing "Chef Manifesto"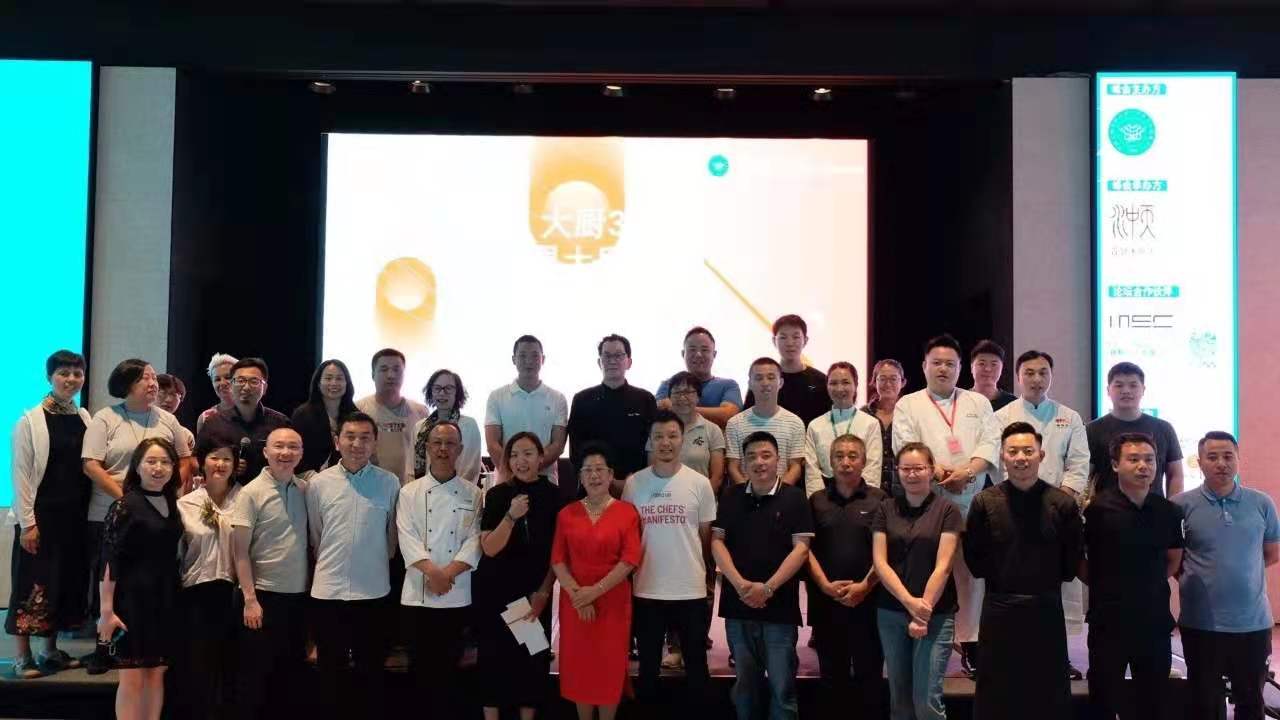 Group Photo of Chef 3.0 Forum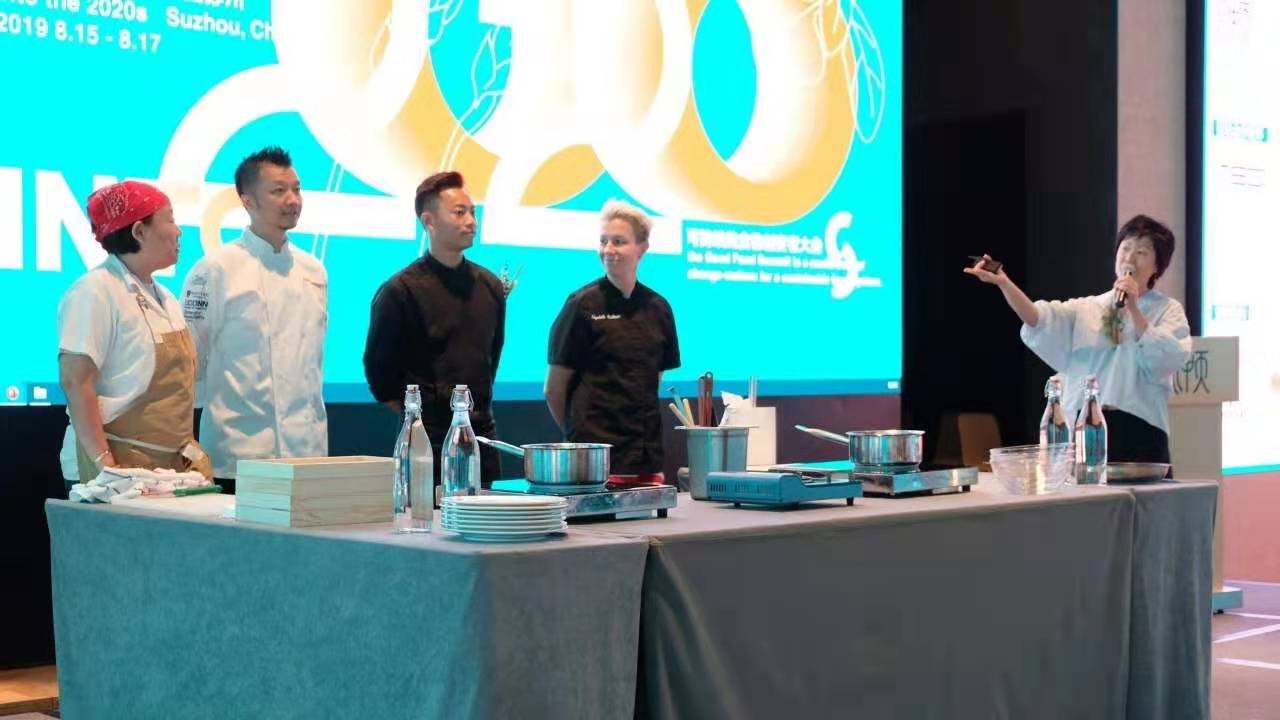 "Treasure natural resources and reduce waste" is one of the eight critical dimensions of the "Chef Manifesto." The chef's new work session was chaired by Li Yiwen, a mentor of wholefood therapy. Anita Lo, Elizabeth Faulkner, Good Food Chefs A Jun, and Chris Huang demonstrated the theme of "from garbage to treasure" on the scene.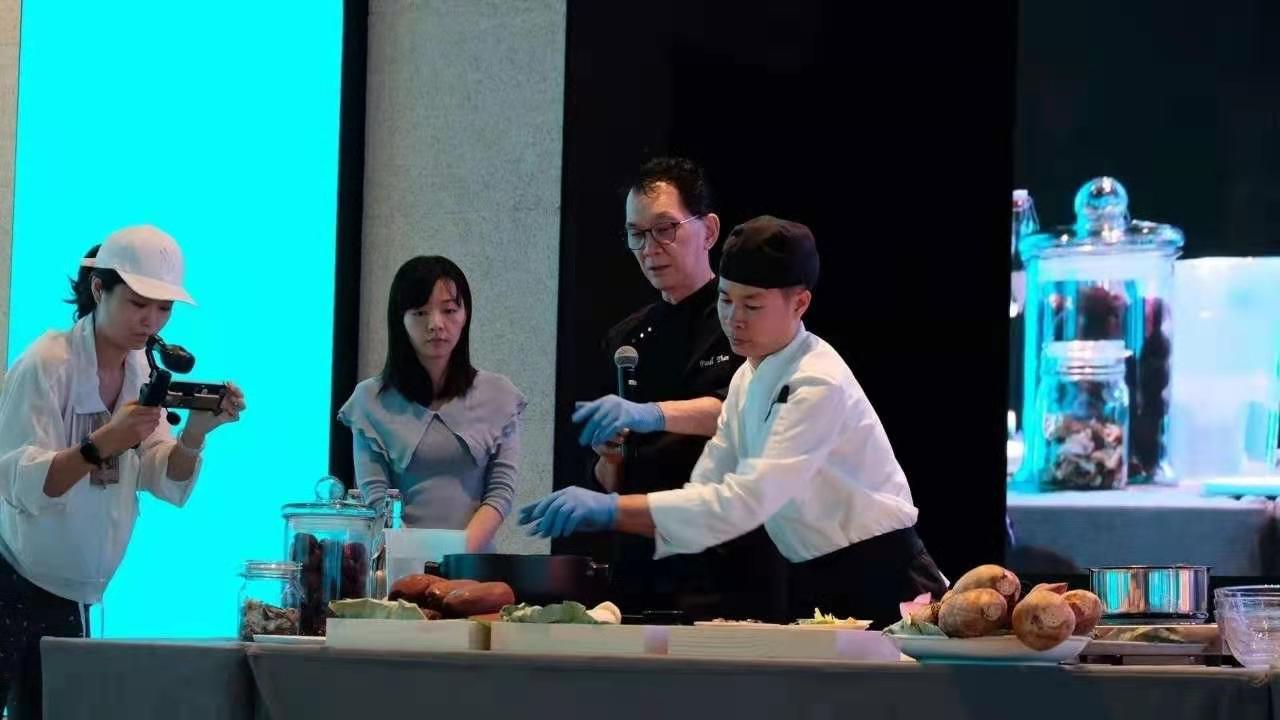 The chef team from Sangha Retreat, including Executive Chef Deng Xizhang, Chef Zhang Zhicai, and nutritionist Luo Xiao, unpacked the concept of combining a plant-based diet with traditional Chinese medicine, health, and culture.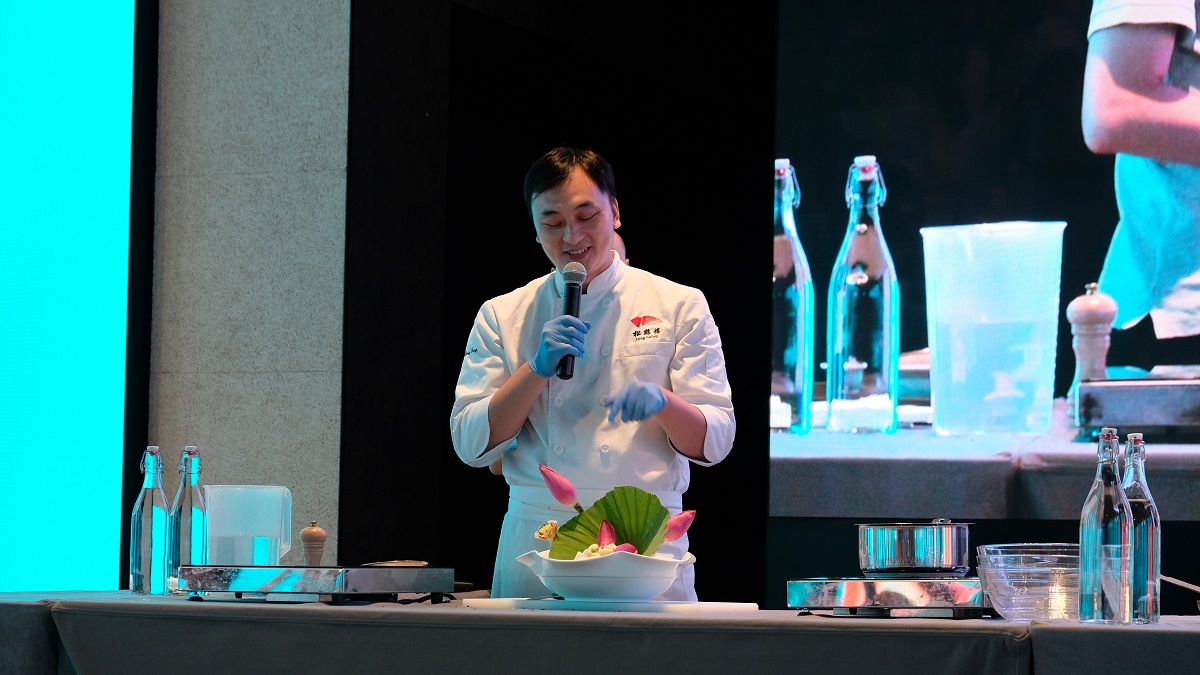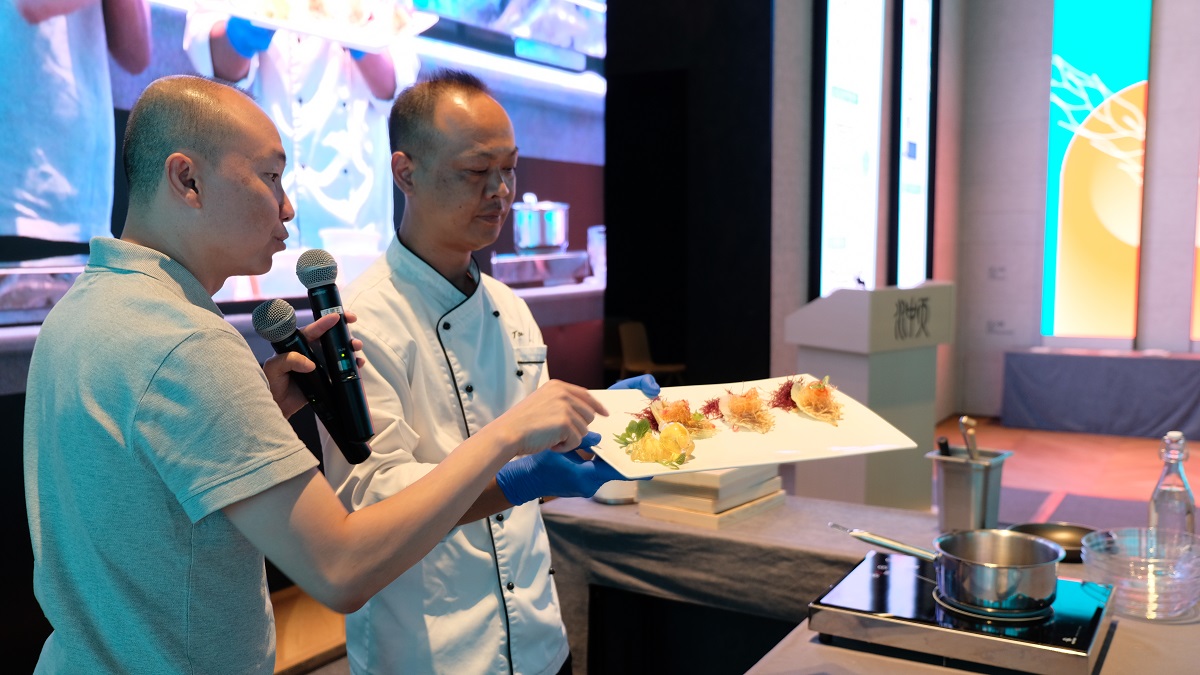 The co-founder of Chef Forum TechGastronomy invited two chefs from local landmark catering companies--Song Helou Group Executive Chef Yang Hong and Nan Xinya Executive Chef Fu Kaihong--to present authentic local specialties.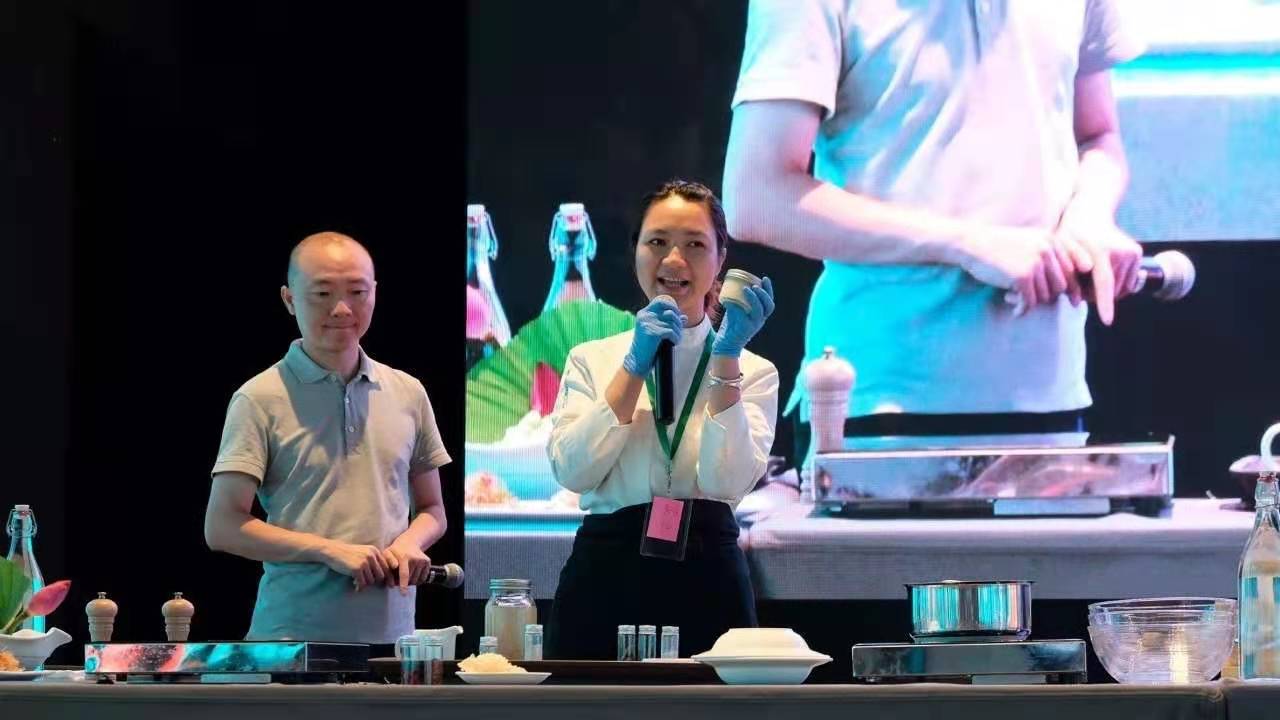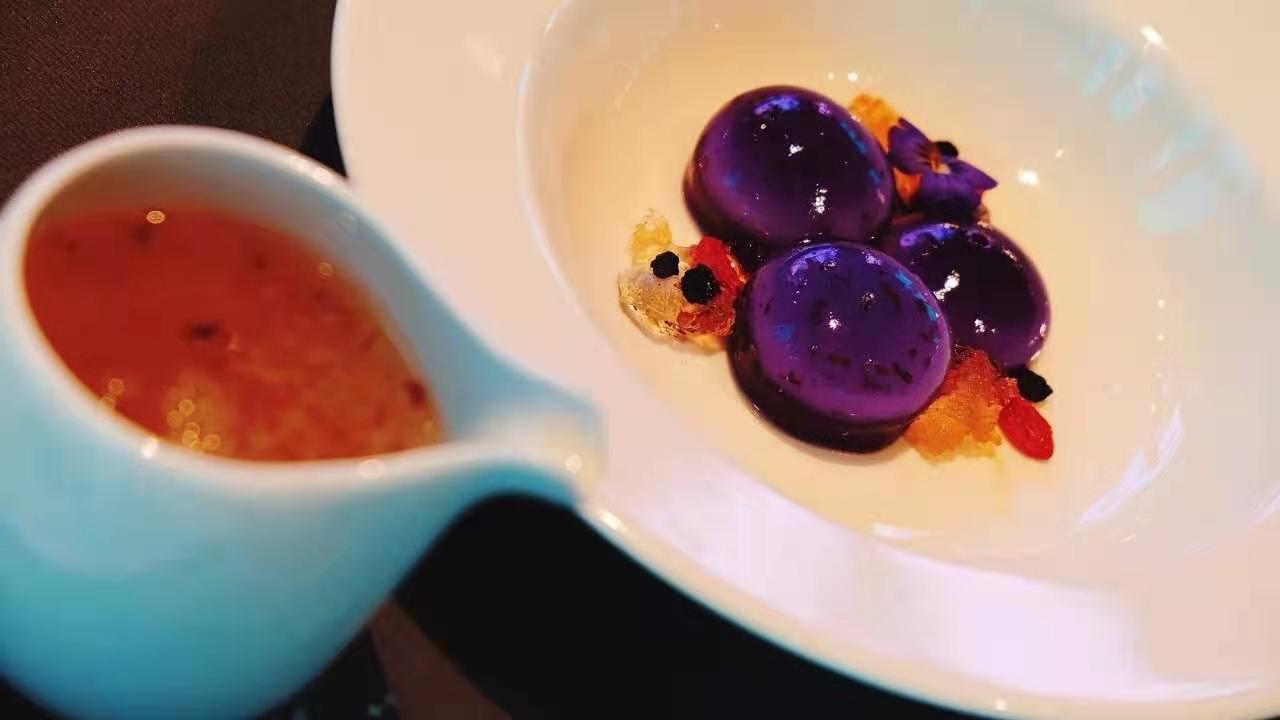 Michelin one-star pastry chef Ma Shiyu created a nutrient-balanced vegan dessert.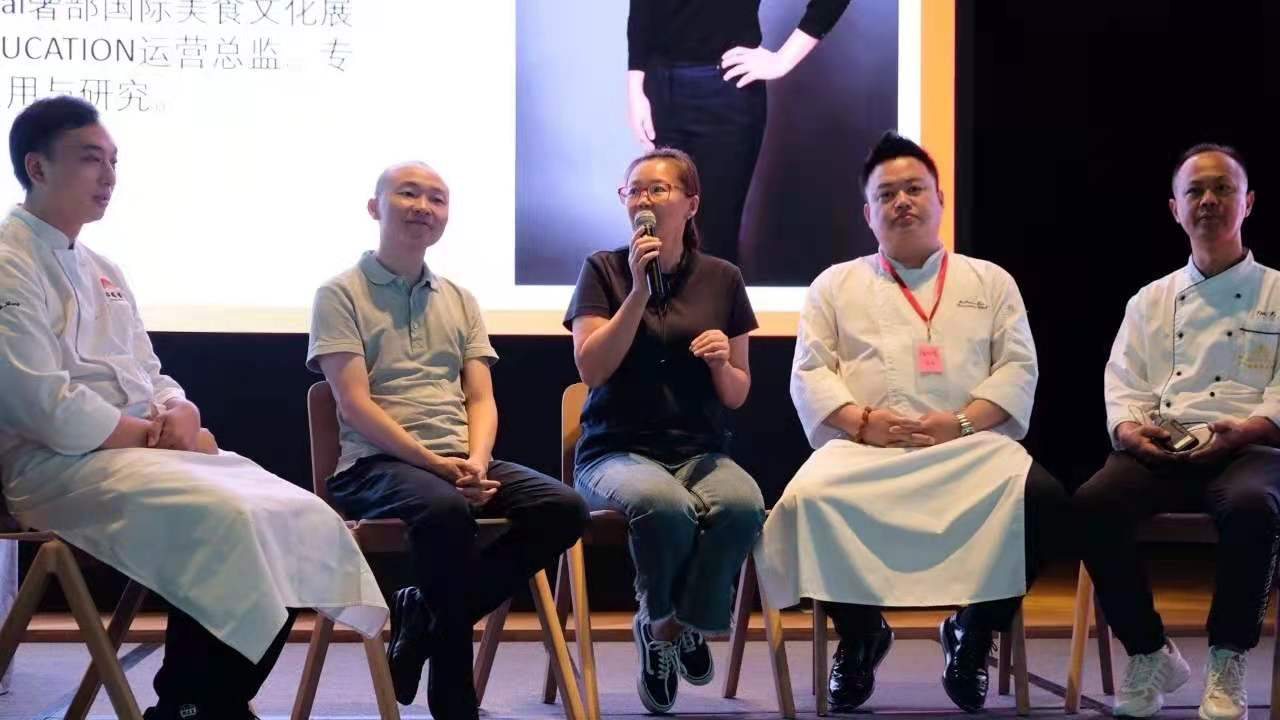 In the chef dialogue panel, Qiu Qiong, the "top female chef" of Shanghai's cuisine industry, emphasized the impact of education on sustainable development.
Brain Tan, an advocate of sustainable diets, shared real-life examples from an international perspective, showing that chefs play essential roles in urban planning. He emphasized that chefs should not only have skills but also have responsibilities.
Green Corporate Catering Forum
David Havelick, Senior Sustainability Manager of Harvard Sustainability Office
At the Green Corporate Catering Forum, Senior Sustainability Manager of Harvard Sustainability Office, David Havelick, shared their research and its application in school dining and the entire community.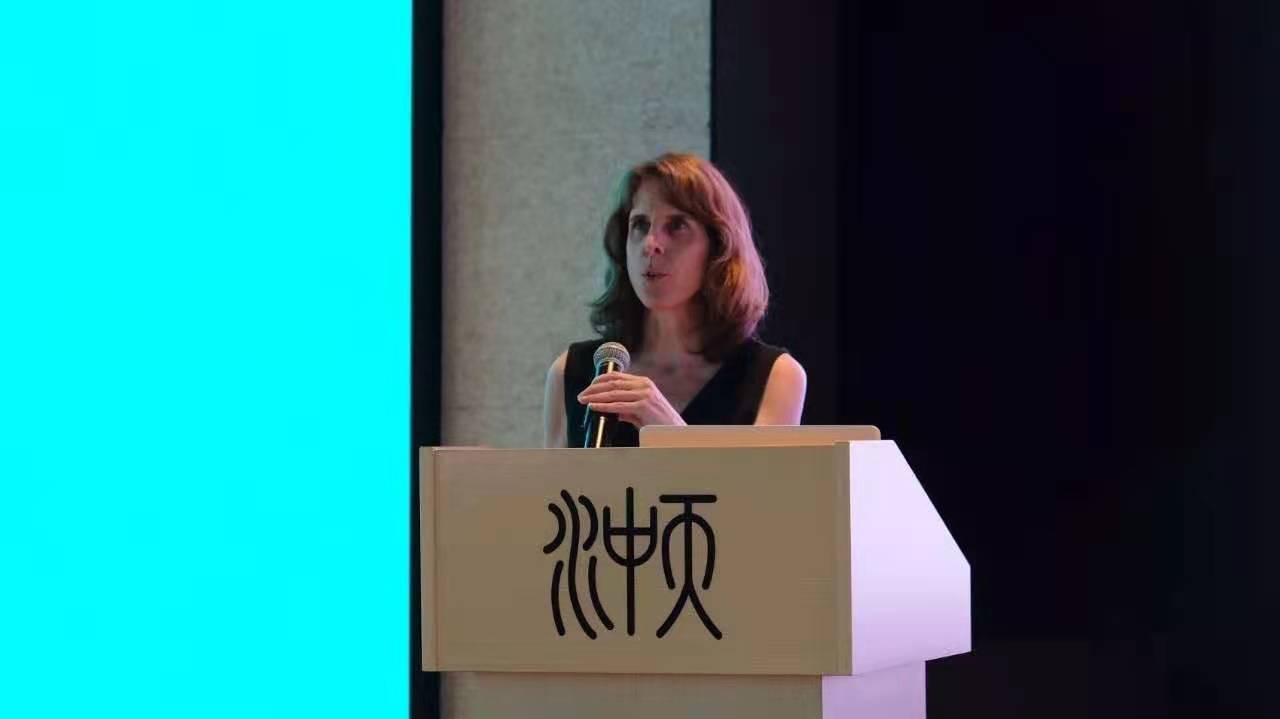 Kelley Wind, Program Director at New York Coalition for Healthy School Food
Kelley Wind, Program Director at the New York Coalition for Healthy School Food, introduced their experience in promoting plant-based diets in schools, from interesting examples of letting children drink water instead of chocolate milk to unite the power of the government to promote "Meatless Monday" in schools. We could see the hardship of this slow process and the joy of change when it happens.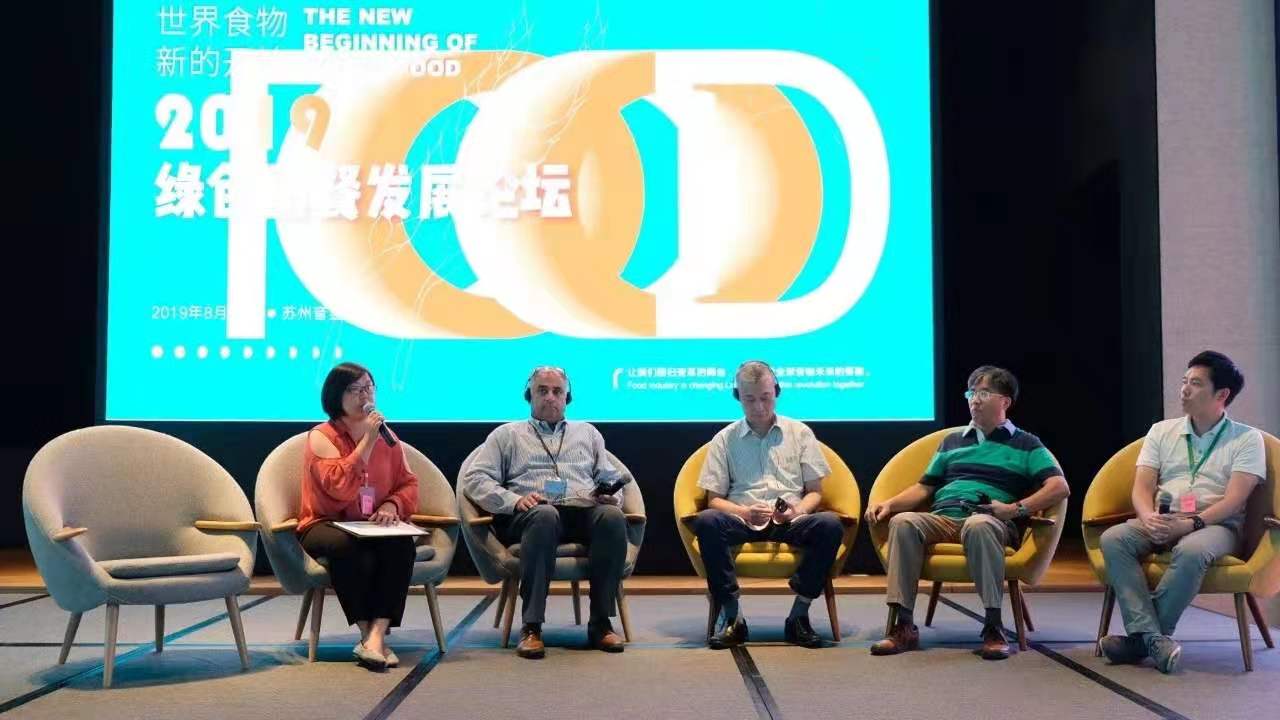 Round Table One: How to maximize the influence of sustainable ingredients in the group meal industry.
During the Good Food Roadshow and Yale Green Corporate Catering Tour, we received feedback from schools and social catering practitioners, hoping that we can focus more on exploring and implementing the concept of food sustainability for foodservice companies. This is also the reason to establish the Green Corporate Catering Forum.
Ni Youfang, General Manager of Shanghai Jiaotong University Hospitality Development Corporation, believed that "Sustainable development" is a new concept in the corporate catering industry. But in fact, everyone is already doing relevant work that needs some refinement. Compared with Harvard University, domestic schools are not doing enough to promote systematization. The mainstream of corporate catering may need to take some "smaller paths," such as starting from training, and there are official associations to provide comprehensive guidance.
How to exert the influence of the group meal industry? Mr. Rafi Taherian, associate vice president of Yale Hospitality, believed that the whole is greater than the sum of all its parts. What we are now facing is not a choice but a standard solution. It's important to share each person's knowledge and experience, and we could either continue the old fashion or confront new challenges.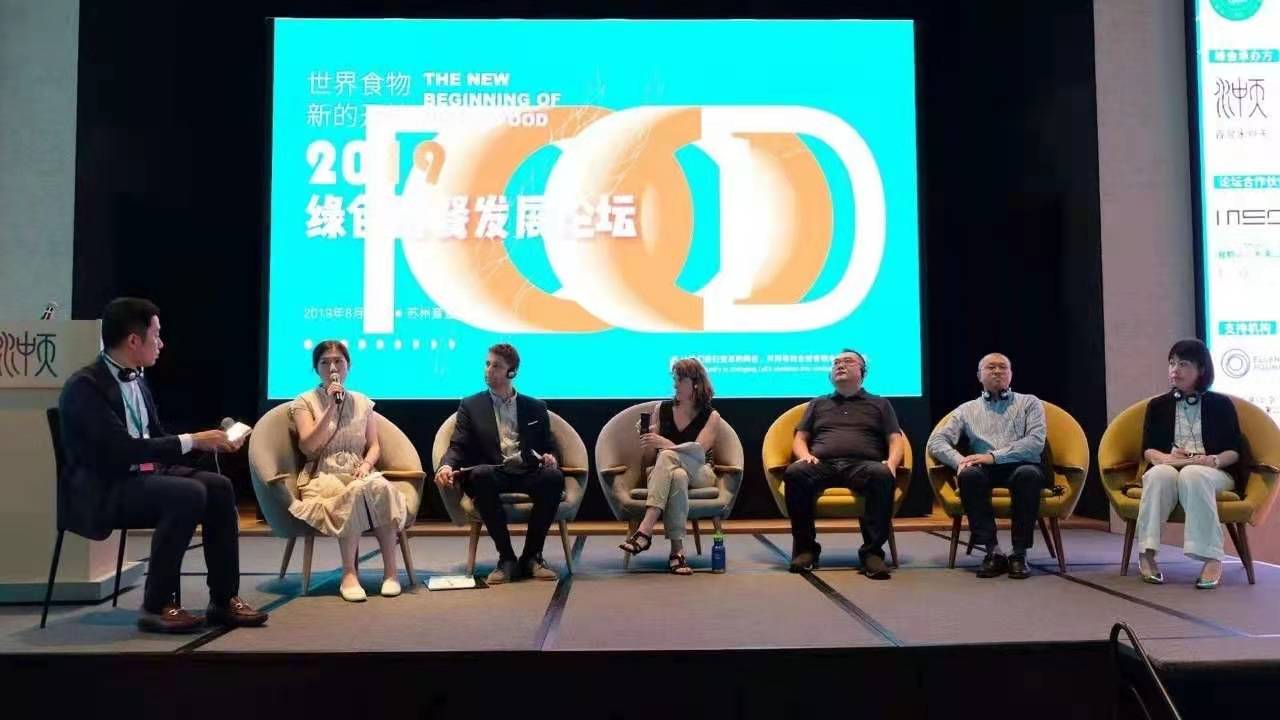 Roundtable Two: How group meals use digital innovation to reduce waste and promote a circular economy
Zhu Weiying, General Manager of Gourmet Technology, shared how restaurants can identify the weight and type of debris and dishes of each consumer using technology devices and optimize operation management, which reduces waste by 30-40%.
Zhang Hongchang, general manager of Meilong Town Fast Food Co., Ltd., believed that digitalization means standardization. Whether traditional Chinese food will be delicious through standardization remains to be seen. At present, the company is trying to achieve "good taste" through technology based on digitalization.
Mo Yuhu, general manager of Rouge Event Catering, also shared their experience. Through data analysis, they strictly controlled the number of meals being made. With the accumulation and optimization of data and the summary of their experience and lessons, waste continued to decrease.
Gao Ying, head of the food project of the Ellen MacArthur Foundation (AMF), shared from the perspective of food circular economy about cross-industry integration within the community and thus achieved the transformation of waste into something useful.
Signing Good Food Agreement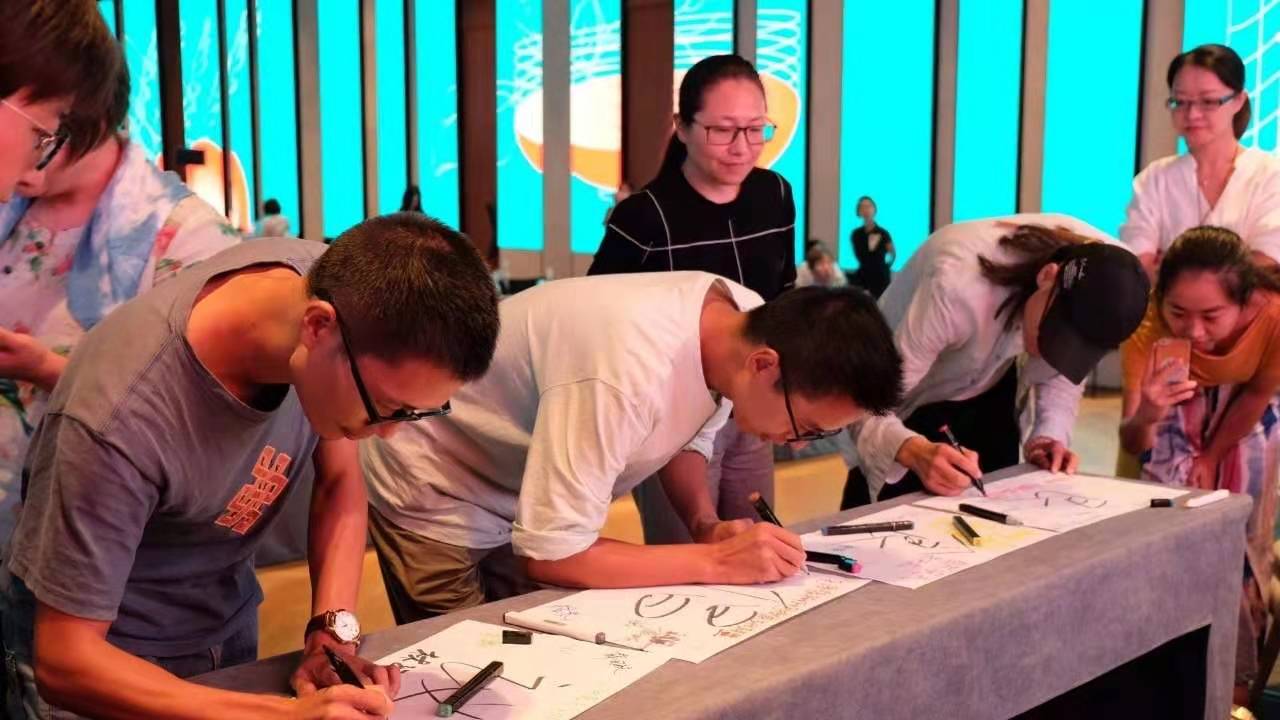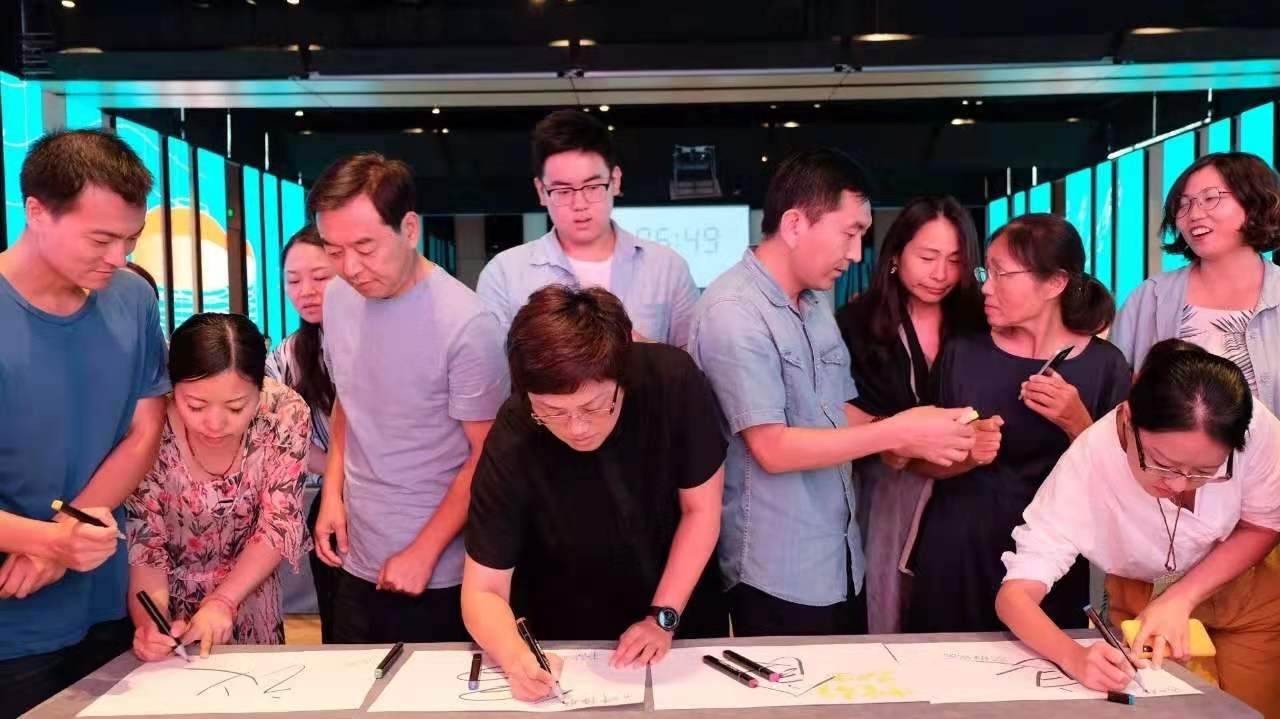 "Meatless Monday" Forum
"Meatless Monday" is a global movement. Lu Junhao, founder of "GreenV," was inspired to promote "Monday Vegan" in China.
Motivating others to eat plant-based is a big challenge. Lu Junhao said that there must be different words in the face of different people, and finding the point that can persuade each particular individual is vital. At present, there are still relatively few vegetarian populations in Shanghai and lacking universal acceptance. Mr. Lu hoped that supportive data could be used for advocating campaigns to increase the proportion of plant-based diets.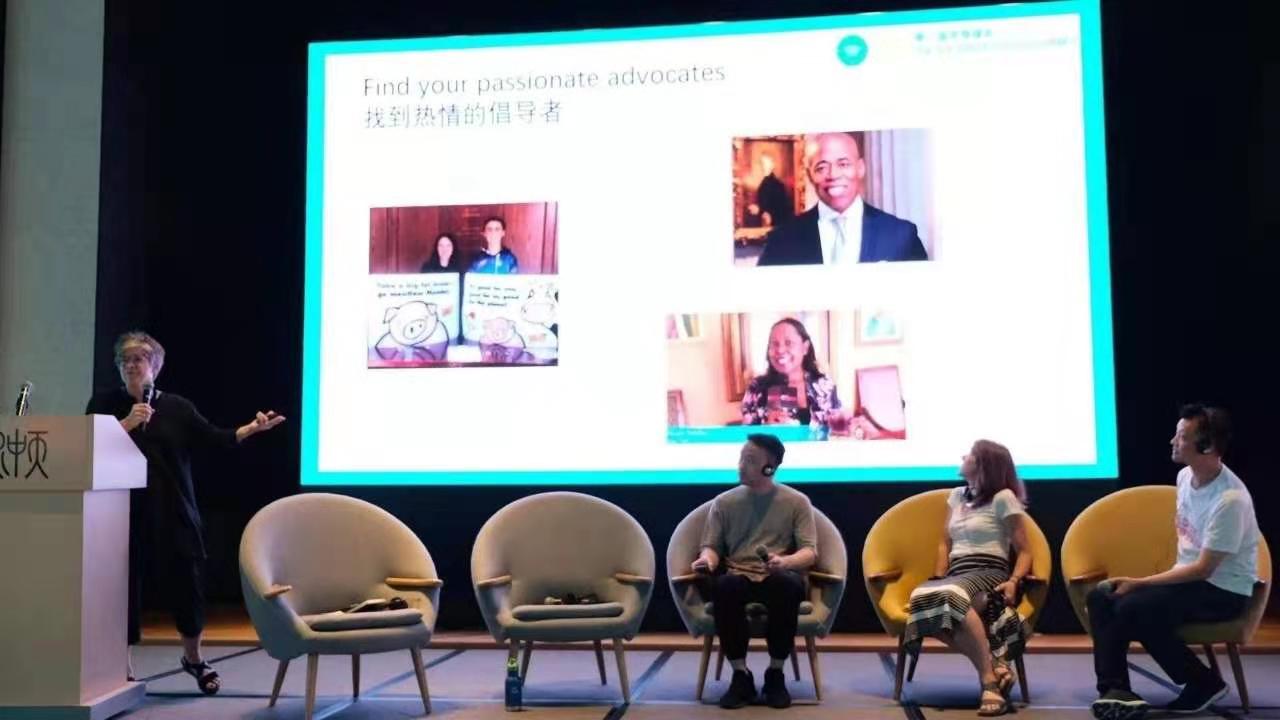 Peggy Neu, Global President of "Meatless Monday," shared different strategies of "Meatless Monday" and invited participants to engage in an interesting poll to choose their favorite part of the "Meatless Monday" guide.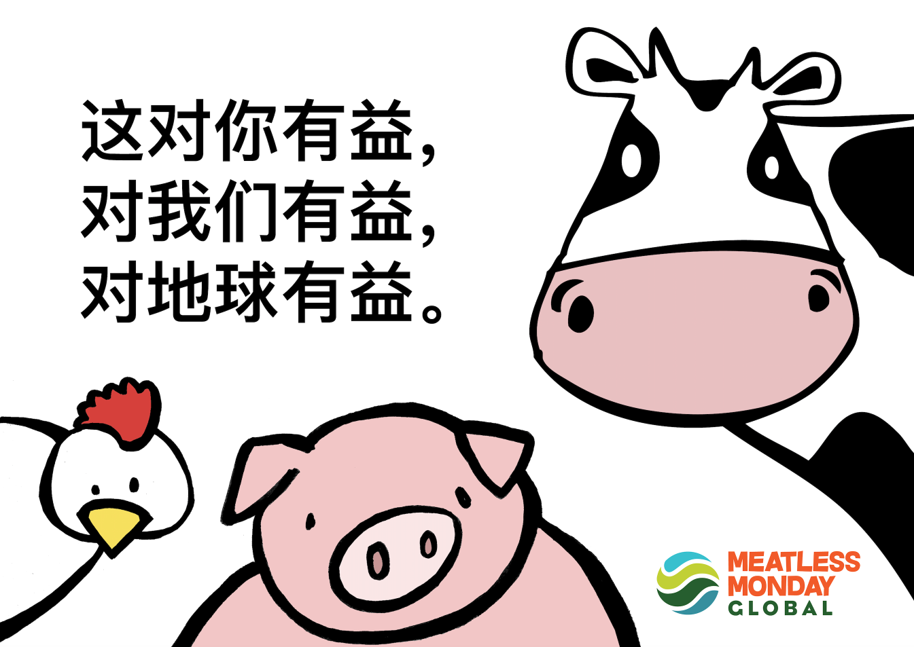 Cute cartoon design of "Meatless Monday."
Youth Good Food Declaration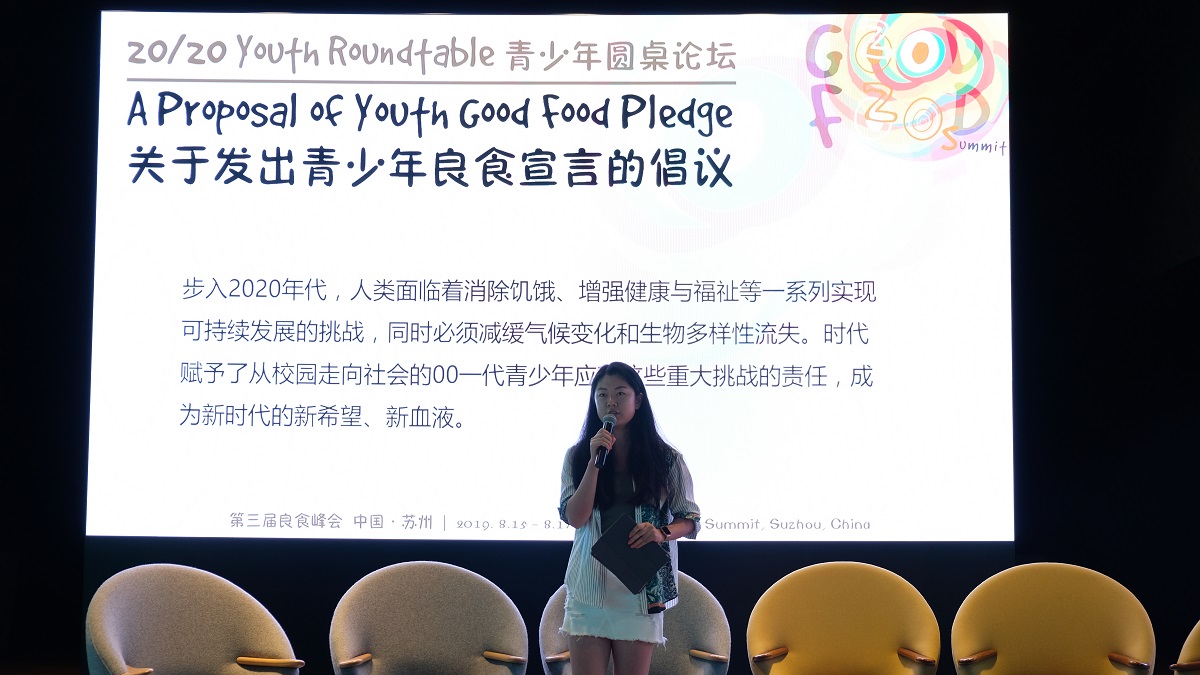 Roundtable Representative Wang Shuyi
At the end of the summit, Jian Yi, director of the CBCGDF Good Food Fund, invited the youth roundtable representative Wang Shuyi to take the stage to read the outcomes of the roundtable: "The Youth Good Food Declaration."
As the 2020s are approaching, humanity faces a series of challenges to achieve sustainable development, such as eradicating hunger and enhancing health and well-being. At the same time, it must also mitigate climate change and biodiversity loss. The situation has given Gen Zs— both on campus and in society—the responsibility to deal with these significant challenges and become a new hope and new blood for the new era.
We commit to while implementing the "Good Food Pledge" strive to:
● Among peers, we advocate friends and peers to practice the "Good Food Pledge" together, support and encourage each other, and become the transmitter of the "good food" value;
● In the family, we are no longer fed by parents but more actively use good food nutrients and wisdom to reshape the family's food culture and strengthen family bonds;
● In schools, we actively communicate and collaborate with catering managers and other relevant parties to promote good food and strengthen food education. Changes in schools lead to social changes.
We come from schools worldwide, in different groups, to meet at the Youth Round Table of the 3rd Good Food Summit. Based on the above consensus, we decided to form a network and invite more like-minded young peers to promote good food for everyone.
To achieve the above goals, we also call on this:
Whether in school or society, young people should participate in the consultation of food policy; and ensure sufficient resources to support young people to improve the food system. The young generation should be continuously strengthened and build capacity with the support of the youth network. The youth network, schools, institutions, and various sectors of society, should work together to ensure that youth can take responsibility and exert influence to improve the food system.
Speakers at the third Good Food Summit have greatly inspired us. We realized that only by participating in continuous learning and improving various capabilities can we shoulder our responsibilities. At the same time, as the young generation, we should consider the pursuit of promoting good food as our lifelong goals. With the expansion of youth networks, we will set feasible and strategic objectives to contribute to the world to the greatest extent.
100% plant-based tea break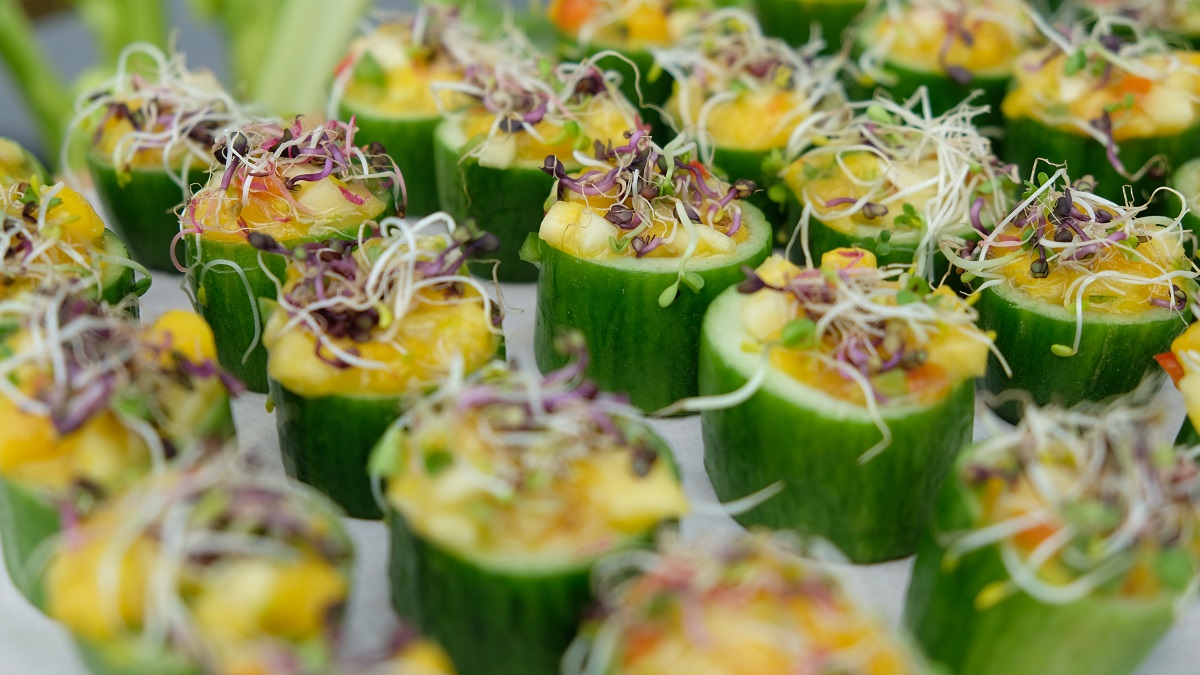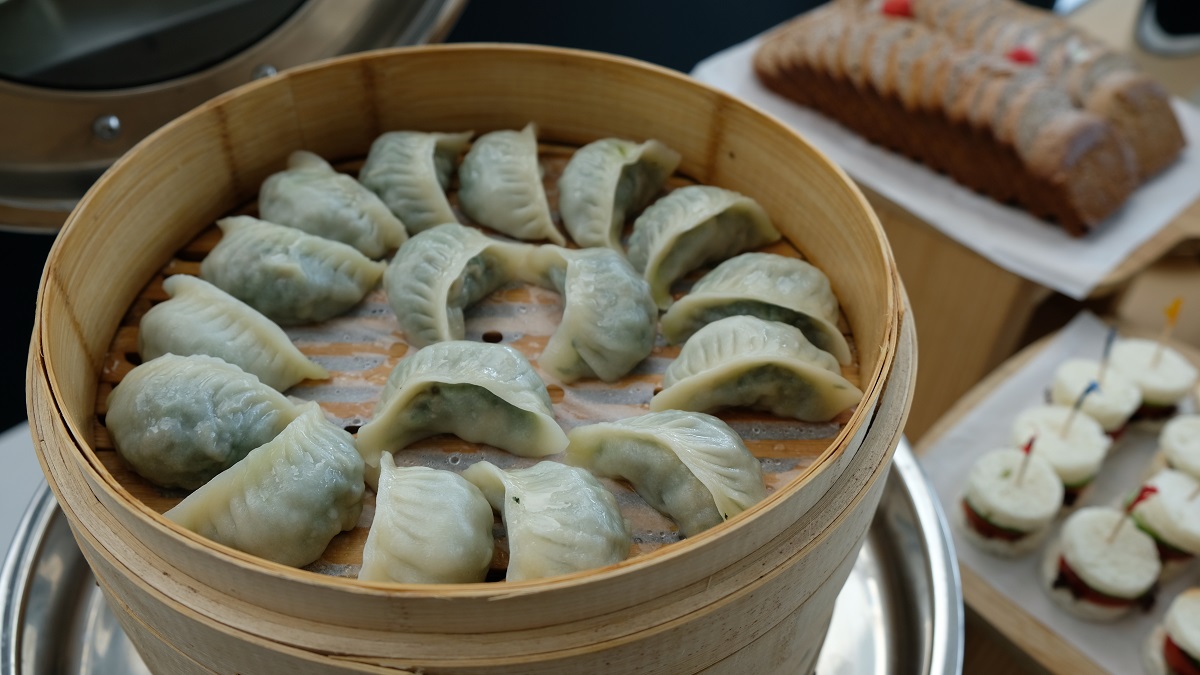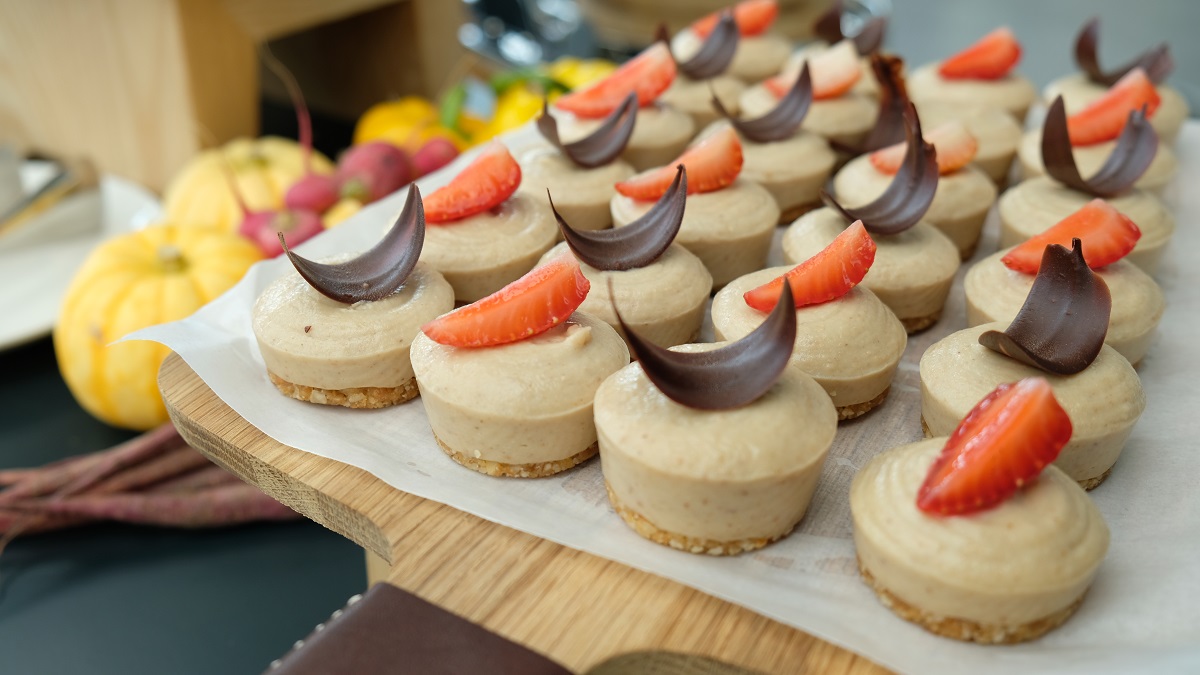 What brings us together?
What makes our relationship long-lasting?
Let us embark on the journey to create a future of good food for humanity together.
The 3rd Good Food Summit in 2019 has successfully come to an end.
Thank you for your attention! See you next year!
Photographers:Julien、一晗