Sustainable Development Menu Leads the Way to the Future - Food Forward Forum's Delegation to the United States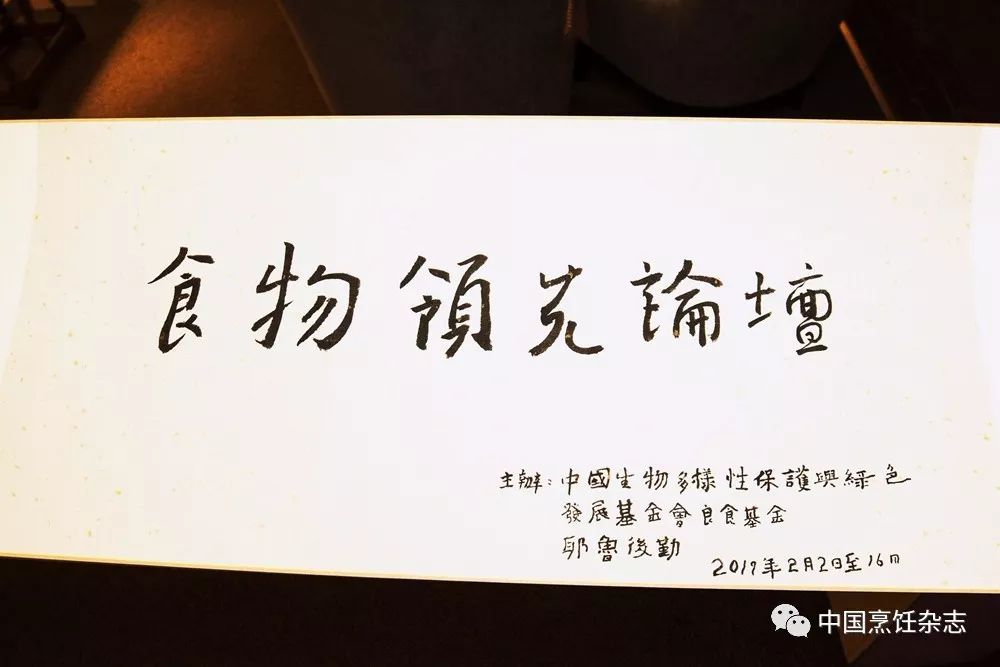 On February 2, 2019, under the support and guidance of the China Cuisine Association, the "Food Forward Forum: 2019 World Famous Schools New Year's Feast Event" delegation started the visit to the United States. The delegation was led by China Biodiversity Conservation and Green Development Foundation (hereinafter referred to as CBCGDF), Good Food Fund founder, Jian Yi, and Executive Vice President, Li Yaguang, invited by China Cuisine Association.
The Good Food Fund promotes healthy and sustainable food production, distribution, and consumption with research, public education, policy advocacy, and business incubation, to eventually improve human health, the natural environment, and animal welfare.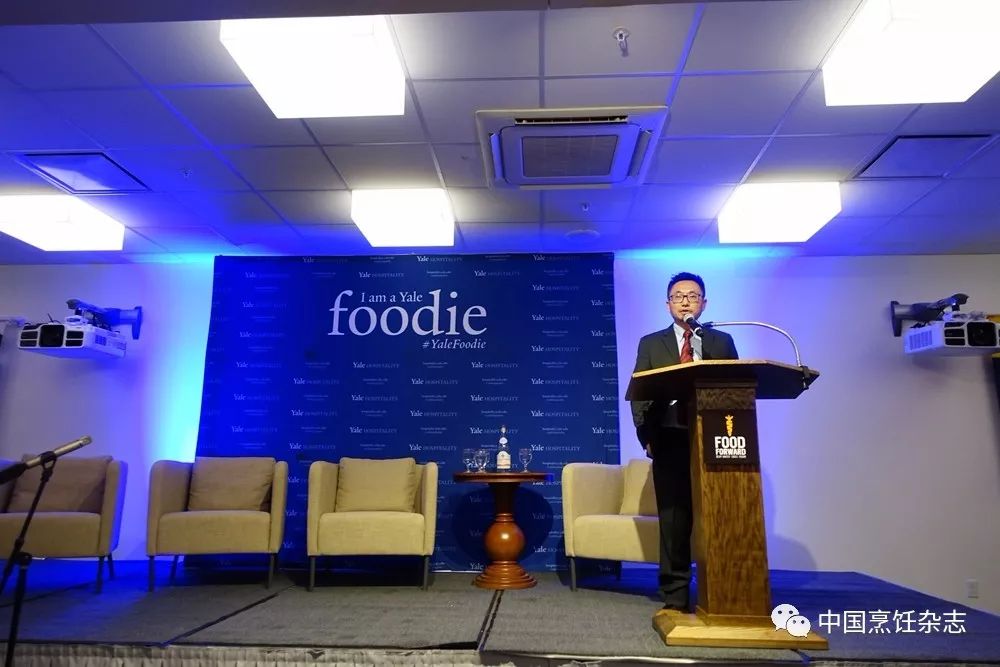 Jian Yi, Founder of the Good Food Fund, CBCGDF made a speech at the Chinese New Year Feast Event at Yale University.
Executive Vice President of the China Cuisine Association, Li Yaguang, sent his best wishes to the students and teachers for the Chinese New Year.
Good Food Fund launched the China Food Leadership Program, themed with "Menu that Leads to the Future." The program aims to integrate the power of all sectors of society by identifying, nurturing, empowering, connecting, and rewarding the food pioneers in policy, decision-making, execution, health, culinary, and other professional areas to push the transformation of China's food system. The program started from the cooperation between the Good Food Fund and Yale University, with the launch of the "Food Forward Forum: 2019 World-Renowned Universities New Year Feast Event (hereinafter referred to as the Forum), during the 2019 Spring Festival.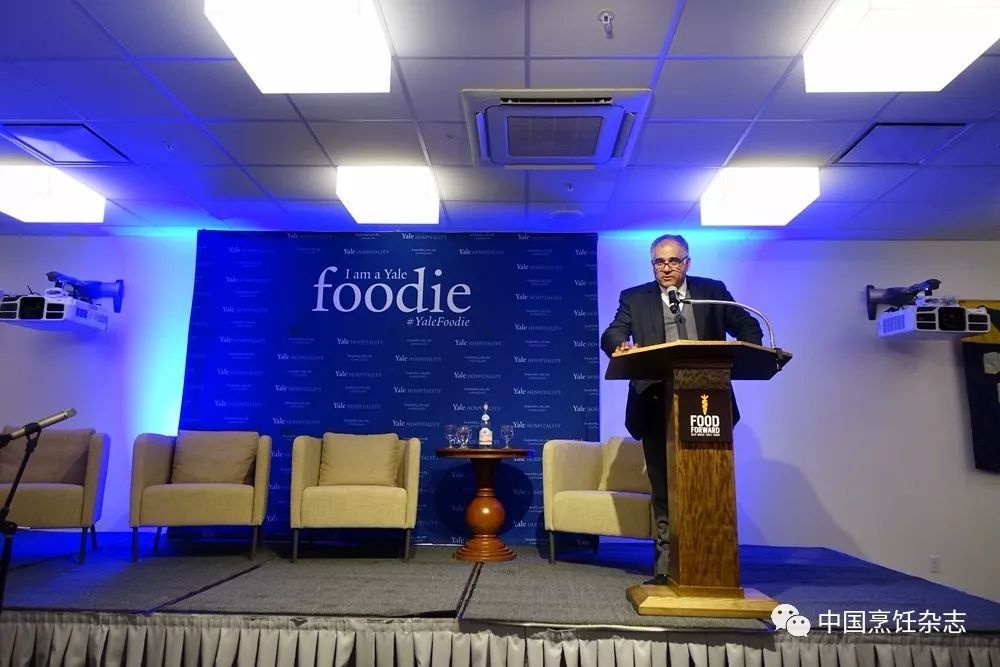 Mr. Rafi Taherian, Yale's head of hospitality greeting everyone at the Chinese New Year dinner.
During the Forum, which lasted 14 days and spanned multiple states and cities in the eastern United States, the delegation achieved two primary missions: to hold 4 Chinese New Year feasts at four universities and to promote a conversation between top Chinese chefs, policymakers, journalists and American scholars and food pioneers at Yale, Harvard, the University of Massachusetts, the University of Connecticut, The Culinary Institute of America, and Google, Inc. We will report the essentials of the event.
7 Chinese Chefs, 4 Chinese New Year Feast
"Its origin can be traced back to the Song Dynasty." At China's New Year dinner held at Yale University, a foreign friend sitting next to me quickly ate a crab stuffed with orange as I introduced to him the origin of the dish. His eyes brightened, and even the Chinese at the table felt surprised.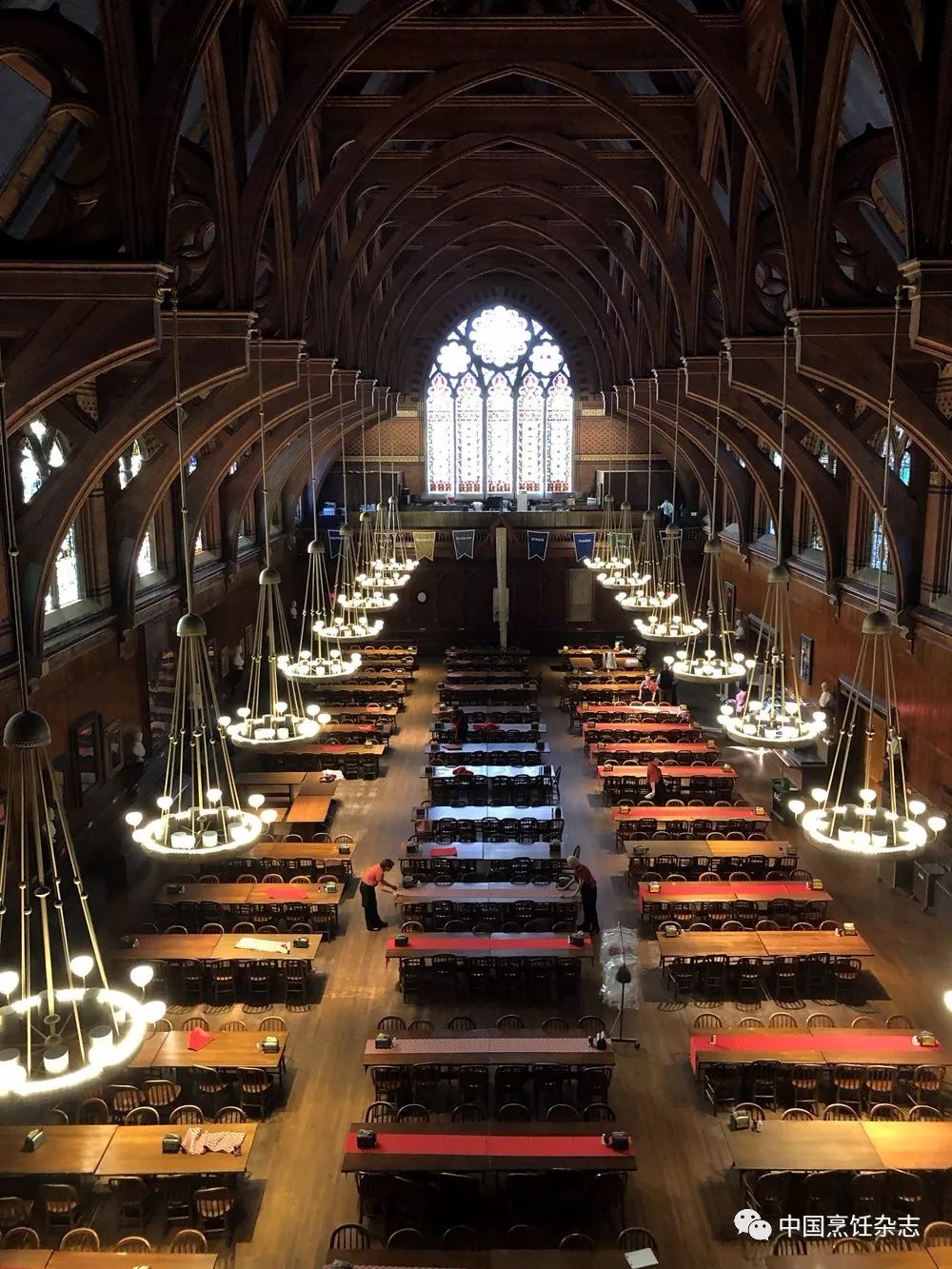 Harvard Dining Hall
"This makes my day," said a Harvard student to the cafeteria administrators. "It made my week worth it." He was referring to the Xiamen Pancake.
The Chinese New Year Feast Menu hanging in the Harvard Dining Hall
"I am a big fan (of Chinese cuisine)," said one of the UCONN female students at the table at the University of Connecticut (hereinafter referred to as UCONN), as the Chinese New Year dinner was drawing to a close. Her dinner plate also proved it.
Behind these simple words were the most straightforward compliments to the Chinese New Year feast.
Behind each feast, we needed to respond quickly and effectively according to the current situation.
Yale Chinese New Year Feast Live
Yale University was the first stop of the tour, and the first Chinese New Year Feast began here. While people in the Eastern Hemisphere were playing mahjong, giving and receiving lucky money, and visiting relatives and friends after New Year's Eve dinner, our chefs in the Western Hemisphere were busy preparing the New Year Feast in the kitchen.
The Chinese chef team showed thrillingly, from left to right: Zhang Gongming, Nie Jingjun, Zhang Xiaogang, Li Qun, Wang Feng, Ren Jinlock, and Huang Haoyu.
The 7 Chinese chefs were: Li Qun, Chinese pastry master; Ren Jinzhao, head chef of Peking University Catering Center; Zhang Shaogang, executive chef of Yu Zhen Fang Restaurant; Zhang Zhongming, founder of Xiamen Hei Ming Restaurant; Wang Feng, head of culinary arts and nutrition major of Zhejiang Commercial Polytechnic Institute; Huang Haoyu, founder of Chris Table; and Nie Jingjun, founder of Shanghai Wei Tiao Company. The seven chefs from Beijing, Shanghai, Zhejiang, Guangdong, and Fujian were given a task: to cook nutritious and healthy Chinese cuisine using 85% plant ingredients.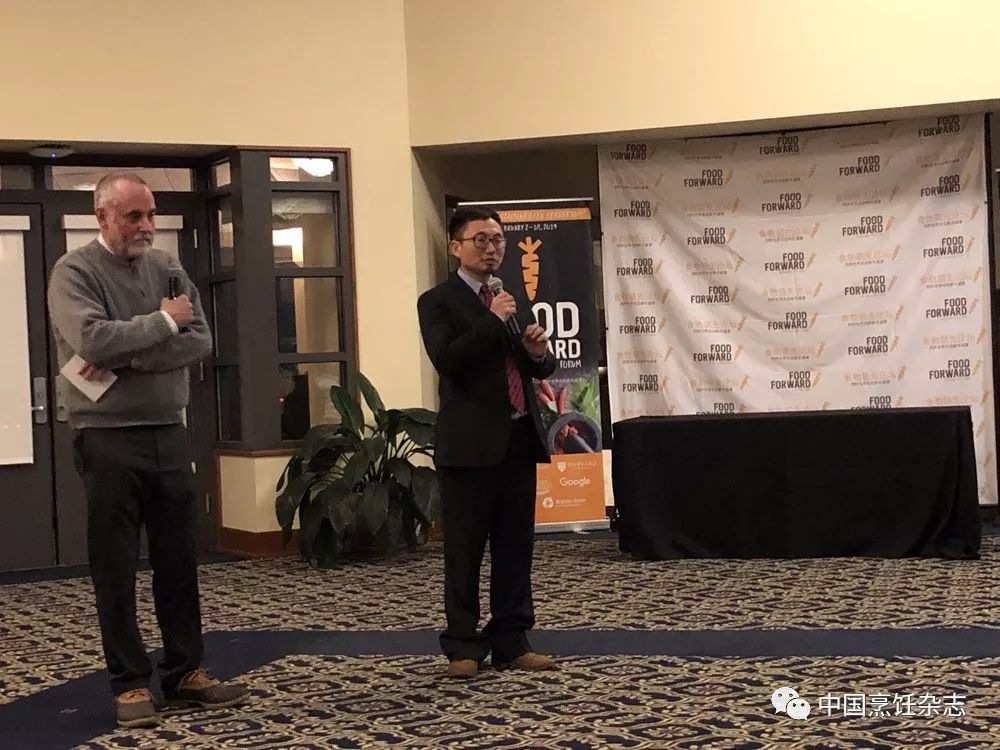 Jian Yi co-hosted the dinner event with UConn hospitality director Danis.
Being in an unfamiliar Western kitchen away from home, although many works have been done previously, there were still many problems on site. For example, the raw materials were not prepared well enough and processed ahead of time. Western chefs lack knowledge or experience cooking Chinese food. The most challenging problem was that the Chinese chefs needed to complete heavy workloads in a minimal time for many customers. The New Year's Eve Feast was required to feed both important guests invited by Yale University and more than 200 students on campus. More than 1,000 people registered for the event in just an hour and a half, and eventually, more than 300 guests crowded the feast without a single empty seat. Even at Yale, where many remarkable events take place, this was a rare occurrence.
Li Yaguang, the invited executive vice president of the China Cuisine Association, extended his best wishes to the students and teachers for the Chinese New Year. He indicated that these New Year Chinese dishes prepared by the seven chefs represented all major branches of Chinese cuisine and adhered to a healthy diet, and demonstrated the scientific concept of sustainable food development, which is a practical manifestation of the "Healthy China" development strategy and active promotion of green dining.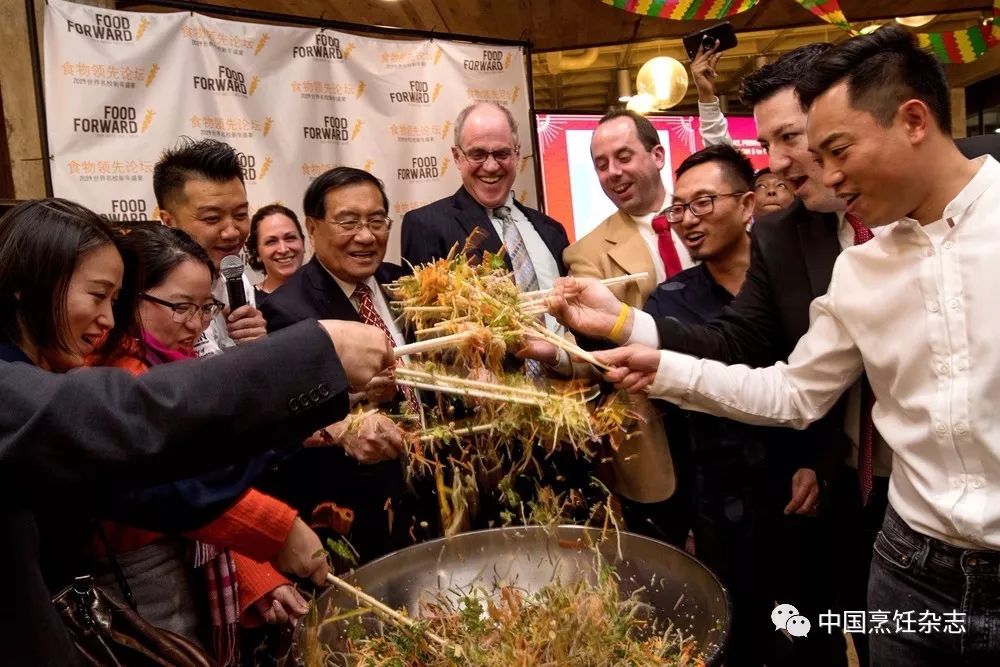 In the University of Massachusetts bustling dining hall, people stirred the Shunde Sashimi together, shouting "Lao qi, lao qi"
The second stop was the University of Massachusetts (hereinafter referred to as UMass). The head of logistics at UMass, Ken Toong, is of Chinese descent and grew up in the culinary paradise, Hong Kong, China. Therefore, he had a high standard for food.
Ken, the head of hospitality at UMass, was in his office preparing for an interview.
The dining hall at UMass has been named the #1 "Best Campus Dining" in the U.S. by The Princeton Review two years in a row and has won the prestigious IFMA (International Foodservice Manufacturers Association) Silver Plate Award multiple times.
Ken Toong's office is full of trophies. He was looking at the IFMA Silver Plate Award.
UMass has so many Chinese chefs in the kitchen that Chinese became one of the kitchen's official languages for the two days of the event. The chefs felt so comfortable with the unhindered communication that UMass became the most relaxing stop for them. However, UMass has so many cafeterias and such a large student body that they couldn't work together and instead were assigned to four various dining halls. The dining halls had a different time of service, but the students and faculty warmly welcomed the chefs without exception.
Students in line at UMass dining hall looking forward to Chinese food
While there were always long lines at the chef's stalls, Chinese students were not the majority, proving that food is a universal language. In the dining hall of UMass, people's love for food permeated the atmosphere, and a lion dance performance by Chinese students at UMass pushed the event to its climax.
Chef Akeisha Hayde of Harvard was signing the huge Food Forward Forum banner.
Chef cooked live at Harvard, Xiamen pancake stall filled with students.
Having gained much experience in the previous steps, the chefs managed to work their way through all obstacles at the remaining two stops, Harvard and UConn, bringing spectacular Chinese Feasts to Western universities. These Feasts are the largest Chinese New Year food events in the more than 300 years' history of Yale University and Harvard University.
At the end of the UConn dinner, we took a cheerful group photo, as usual.
At the Culinary Institute of America, turning away games into home games.
The Fifth stop was the Culinary Institute of America (hereinafter referred to as CIA). The seven chefs were like the Lion King back on its territory, surrounded by a familiar atmosphere. While they didn't need to prepare a New Year's dinner, they still had a task to complete.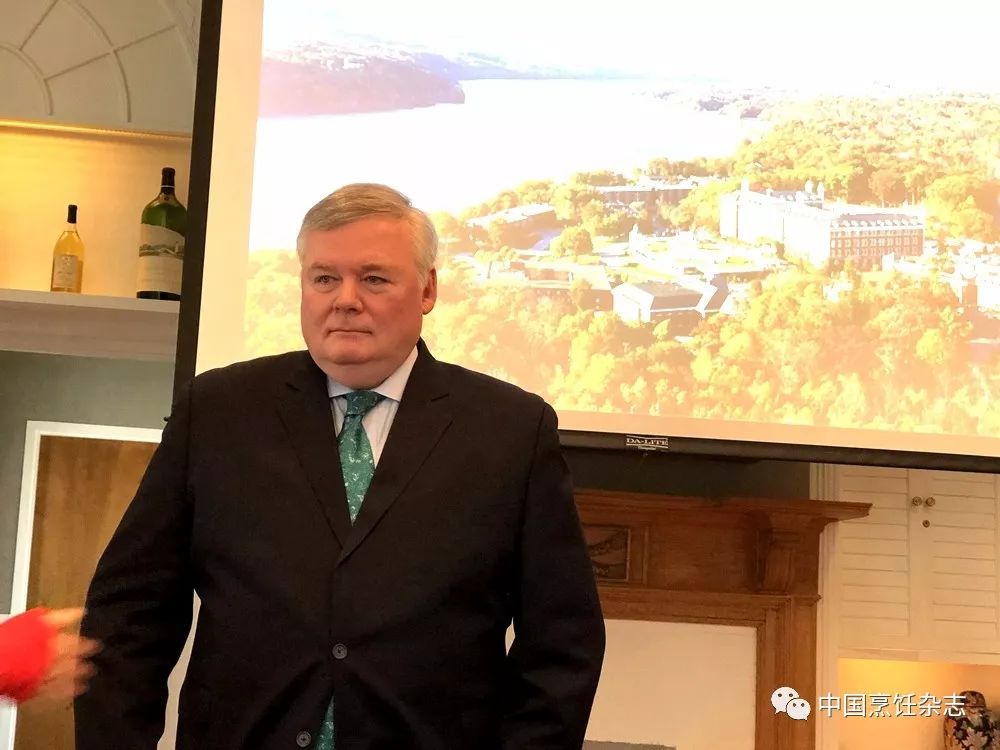 Tim Ryan, President of CIA, made a speech at the welcoming ceremony.
In the first half of the event, Bruce Mattel, Senior Vice President of CIA, designated a few Western dishes to be served within the time limit. The chefs teamed up to take charge of the dishes -- some of which had already been prepped by the CIA chefs; "I was very pleased," said Bruce Mattel, seeing the skillful knife work demonstrated by the Chinese chefs and hearing the clacking of the knives on the cutting board.
Chinese culinary master Li Qun's hand-pulled noodle skills attracted many international students.
In the second half, Chinese chefs showed their skills to CIA students and teachers. Li Qun, who has been making pastry for more than 50 years, showed her unique skills in making hand-pulled noodles. The process was recorded and posted online by the students and earned numerous clicks.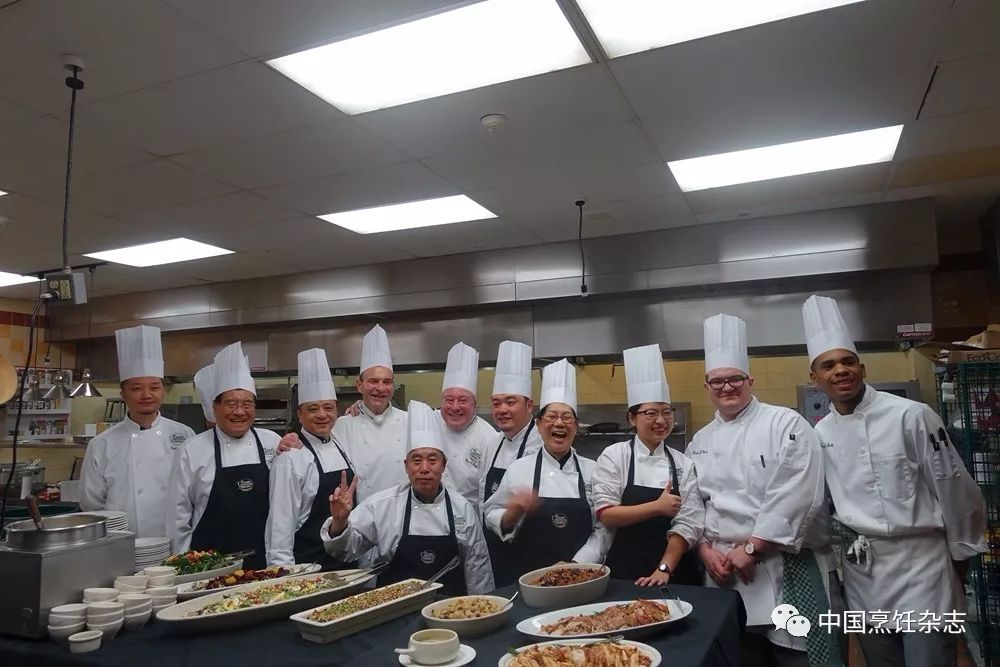 After one day's work, Chinese chefs took a photo with CIA chefs.
No matter which half of the field it is, this tiny kitchen has become Chinese chefs' home field. The Chinese and Western chefs at the university have built a "sustainable" friendship through their work.
Sustainable development of food
The delegation's discussions on "food sustainability" began with a hearty vegan breakfast prepared by Yale University. This had also become a pattern. During the 14-day visit, the delegation's activities have been featured with "eating". Although, in most cases, "eating while lecturing" was meant to save time, it turned out to be the best way to start a conversation about food.
Adam Millman, Yale's senior director of hospitality, was sharing.
At Yale, UMass, Harvard, and UConn, several top nutritionists and food experts became "temporary mentors" for the delegation members, sharing their research results on food, healthy diets, environmental sustainability, structural reform of healthy diets, and the principles and development trends of food sustainability.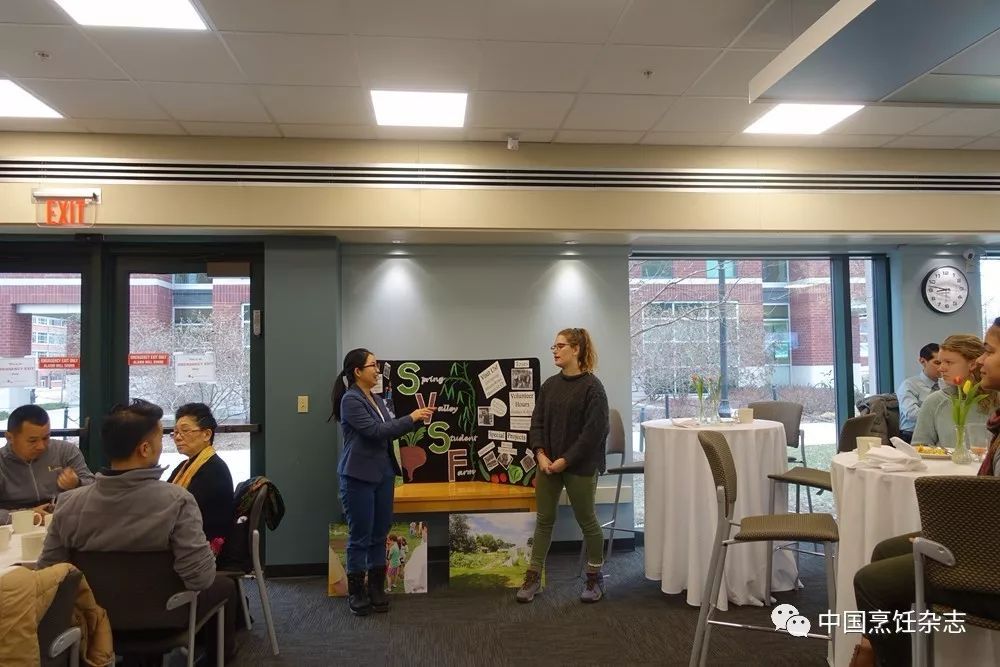 Students living in UConn's "Spring Valley" Farm were sharing.
At UConn, the delegation was impressed by the " Spring Valley" Farm, initiated by students and supported by the logistics department.
UMass Hospitality Department was introducing some of its practices.
Students from different departments of UMass also shared their healthy meal ideas with the delegation.
After touring Google's New York headquarters, the person in charge introduced their situations.
After visiting Google's New York headquarters for a green and healthy restaurant, the Forum drew to a perfect close.
A little insight into "sustainable development"
In 2015 at the United Nations Summit on Sustainable Development, global leaders formally adopted the "2030 Agenda for Sustainable Development" and 17 sustainable development goals (SDG 17), among which is goal 12: "Ensure sustainable consumption and production model."
Being "sustainable", as commonly interpreted, is defined as "not completely depleting or destroying natural resources and being able to operate continuously or over a long period." As a media worker and an observer, after tasting various healthy plant-based dishes, I've deepened my understanding of the term "sustainability".
Sustainability is more than healthy plant-based diets, organic ingredients, local sourcing, reducing processing, reducing carbon footprint miles, or reducing waste... it's a combination of these concepts and approaches; sustainable development is not a concept based on lofty jargon. It has to be "down to earth" and made up of concrete actions, not to become a castle in the air.
This healthy fruit drink on the right is everywhere at Google, effortless to take. It is said that this can let a lot of people cut down on sugary drinks.
For example, the hospitality department managers at these American universities have their solutions to the global problem of "food waste," but all with a similar approach: intentionally creating difficulty in picking up meals. Trays are not provided in the cafeterias at Yale, MIT, and UConn. Students must use plates to pick up their meals so that the food they can take is very limited for one time; besides, utensils are often placed far away from the food. At UConn, it is even as far as the distance from upstairs to downstairs.
Changing the portion size of food has also been proven to be an effective way. Google saves more than $1,000,000 just by reducing the package size of a popular chocolate snack.
Commonly recommended dietary changes
Recently, the EAT-Lancet committee brought together 37 top scientists from 16 countries in health, agriculture, politics, and environmental sustainability studies to collaborate on the first common global scientific standard for healthy diets and sustainable food production. The report was published in the prestigious academic journal The Lancet.
Frank Hu, Chair of the Department of Nutrition at the Harvard School of Public Health, shared some of these elements. Structural reform will be required if transformation towards a healthy diet is to be completed by 2050. This includes more than doubling healthy foods such as fruits, vegetables, legumes, and nuts, while global consumption of less healthy foods such as sugar and red meat should be reduced by more than a half. Diets rich in plant-based ingredients and low in animal-based ingredients can enhance human health and bring environmental benefits.
Frank Hu, chairman of the Department of Nutrition at the Harvard School of Public Health, shared a report published in The Lancet.
At the sharing session at Yale University, Li Yaguang had said in his speech that this Forum would bring healthy Chinese food to the world's top schools, while studying from the world's top experts. He hoped that the Forum could explore and promote the food revolution, create scientific and healthy diets, and promote human health and environmentally sustainable industry.
At Harvard University, there are all kinds of promotional materials about plant-based diets everywhere.
As the chief planner of the Forum and a vegan, Jian Yi has worked for years to promote a plant-based diet and advocate for a shift in the Chinese dietary structure. In 2018, he had invited the head of hospitality at Yale Rafi Taherian, hospitality Senior Superintendent Adam Millman, CIA President Tim Ryan, Provost Mark Erickson to visit China. He said, "The most beautiful thing about humanity is its ability to create a culture that suits the situation to perpetuate civilization. I believe that at a time when public health and ecology are facing urgent challenges, we can create a better food culture to sustain human civilization."
Reporter, photographer | Wang Zhegao
Photo | CBCGDF Good Food Fund