Editor's Note:
From April 15 to June 10, 2017, the first round of the Good Food Roadshow began, with 26 Good Food educational workshops, more than 1,000 offline participants, and a live, online audience of nearly 90,000 .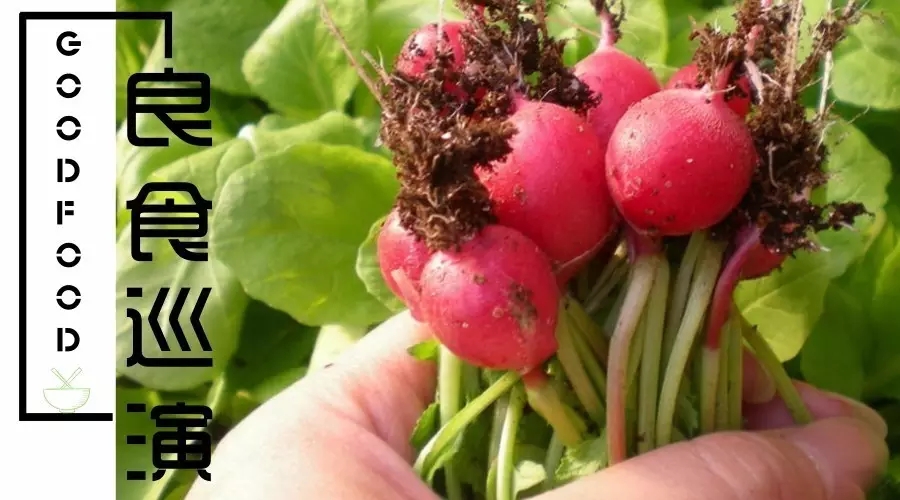 For us Roadshow passengers, what do these numbers mean? They represent countless caring farmers, educators, entrepreneurs, and promoters; they are those who enlighten us and put Good Food into practice; they are inspired participants, who have begun to really think about the real cost behind food and have chosen to live a sustainable lifestyle; and they are the selfless volunteers, who contribute unreservedly to each workshop. There were endless interesting, touching stories. Let me first share some of the behind-the-scene foodtage here :)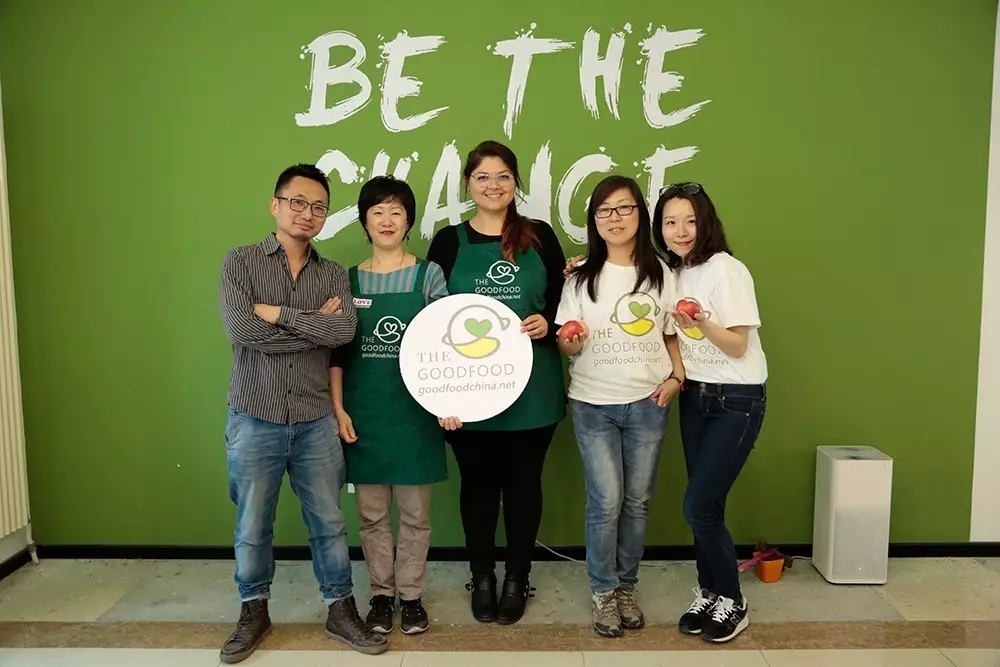 From left to right: Director Jian Yi, Whole Food Plant-based Tutor Yiwen, International Vegan Chef Karley, Project Coordinator Cecilia, Media Director Jieli
1。
20170415 Beijing Station From Farm to Table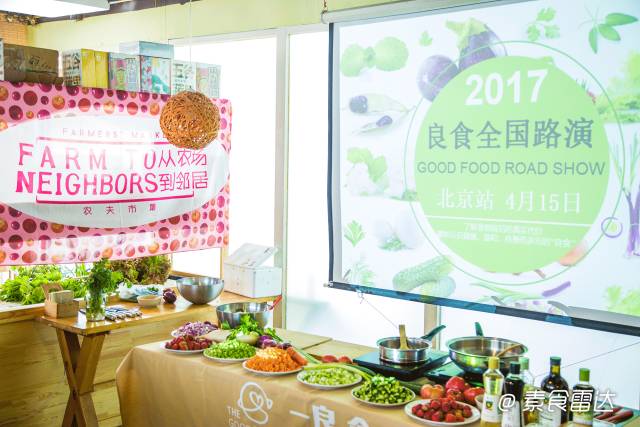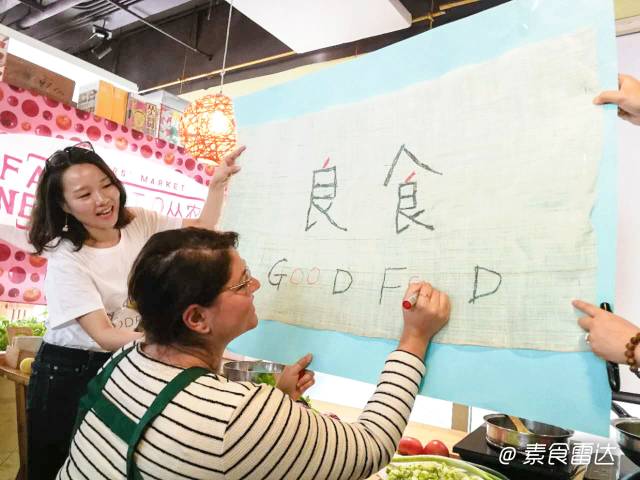 Together with the most beautiful farmer's market "Farm to Neighbor" in Beijing, Good Food Roadshow was officially launched at Vegan Hut Restaurant.
2。
20170416 Beijing Station Veg Planet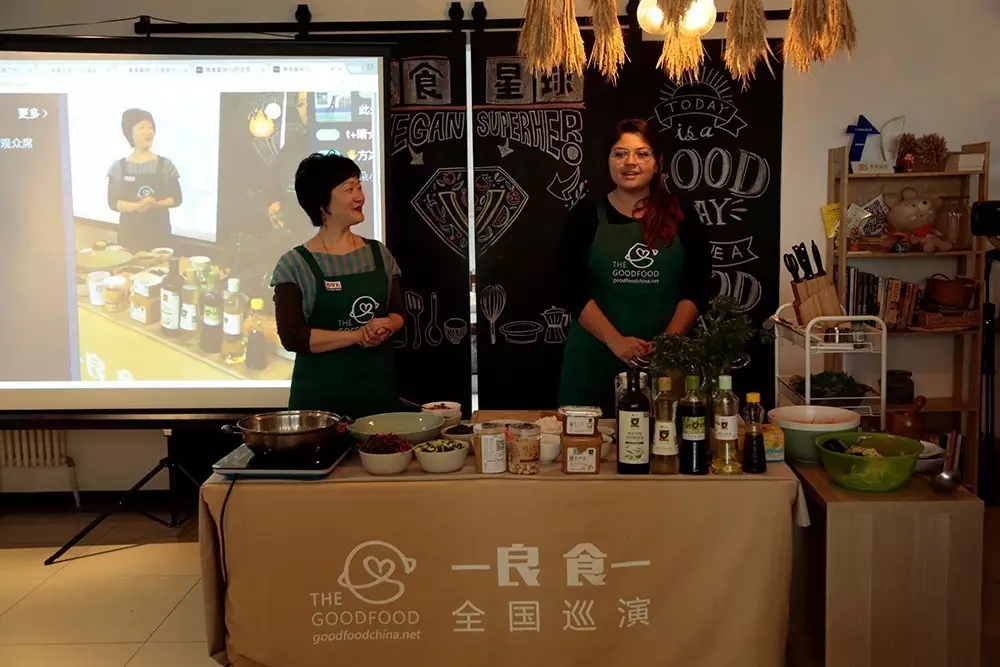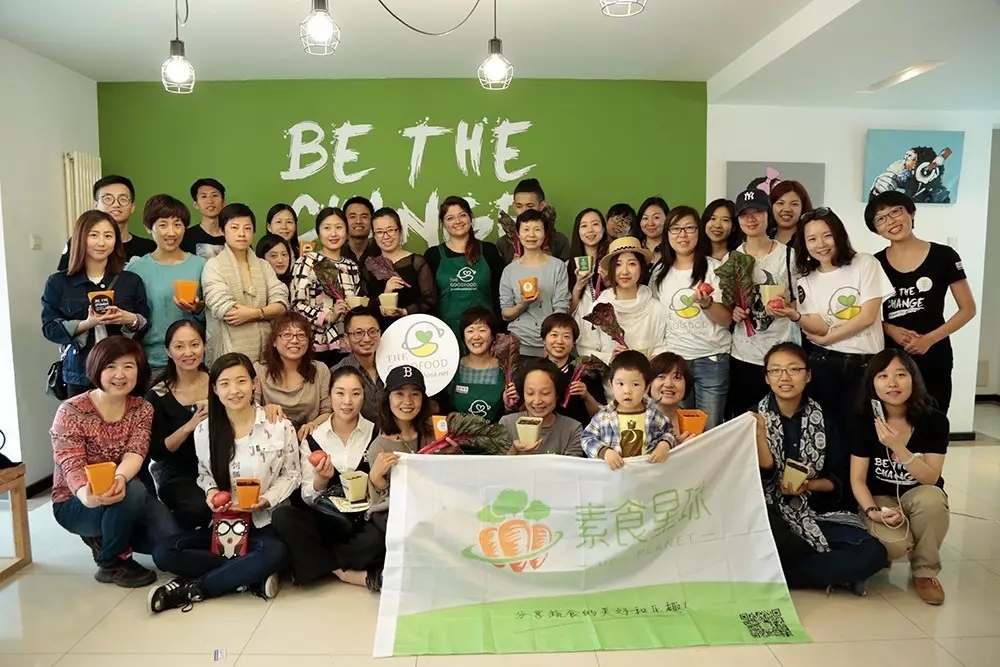 What does a vegetarian planet look like?

The Good Food Roadshow team went to Veg Planet's "Brown Rice" Space. The "Brown Rice" space is carefully taken care of by a group of enthusiastic young people. The ecological balcony plantation that is being promoted aligns well with the Good Food's concept. Veg Planet is also our media support for this Roadshow.
Be the change you want!
3。
20170417 Beijing Station Xinxiang Garden
One of the Good Food Roadshows was held in at friendly "Nanshan Waldorf Mothers". "Nashan Waldorf Mothers" is a stylish, friendly vegetarian courtyard that shares natural farming in the form of salon. We shared what Good Food is all about with friends who care about food.
4。
20170418 Beijing Station One Bodhi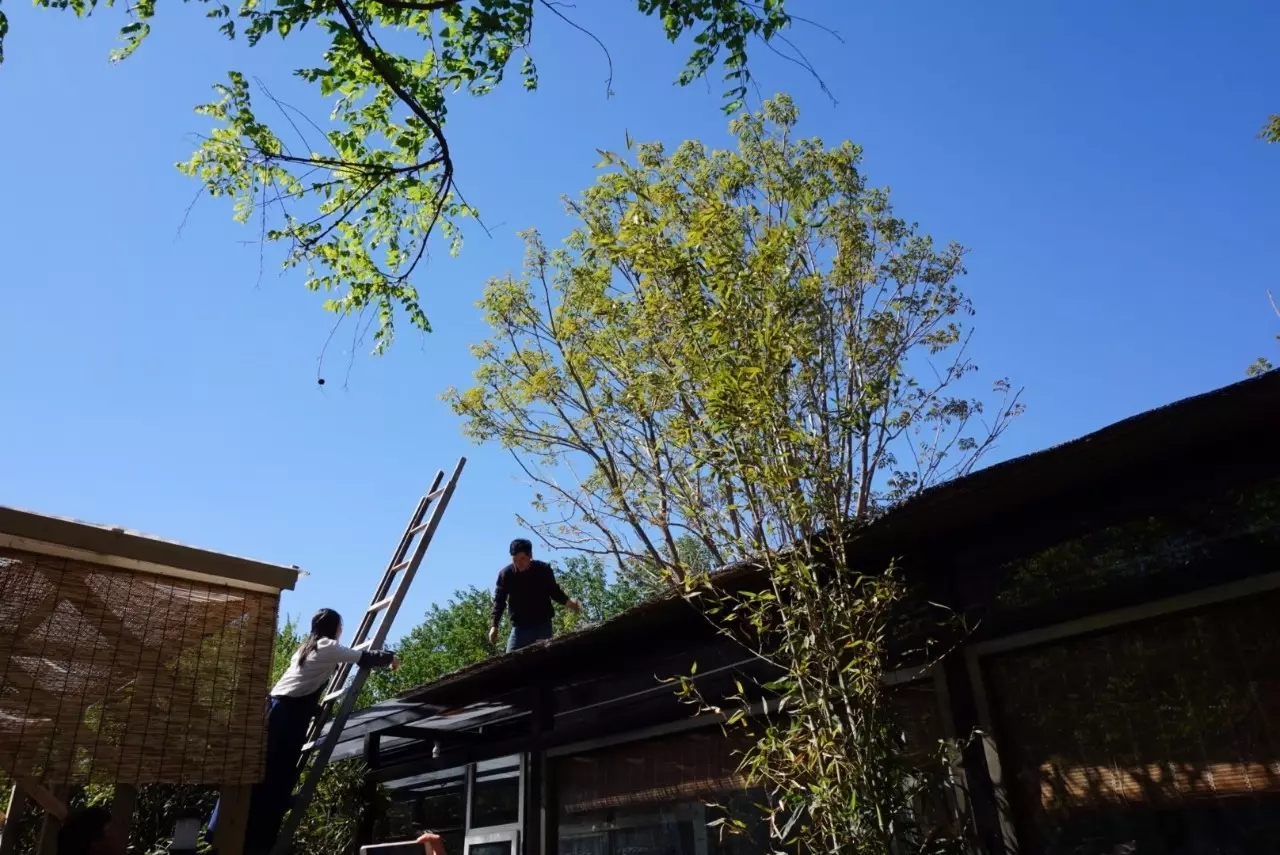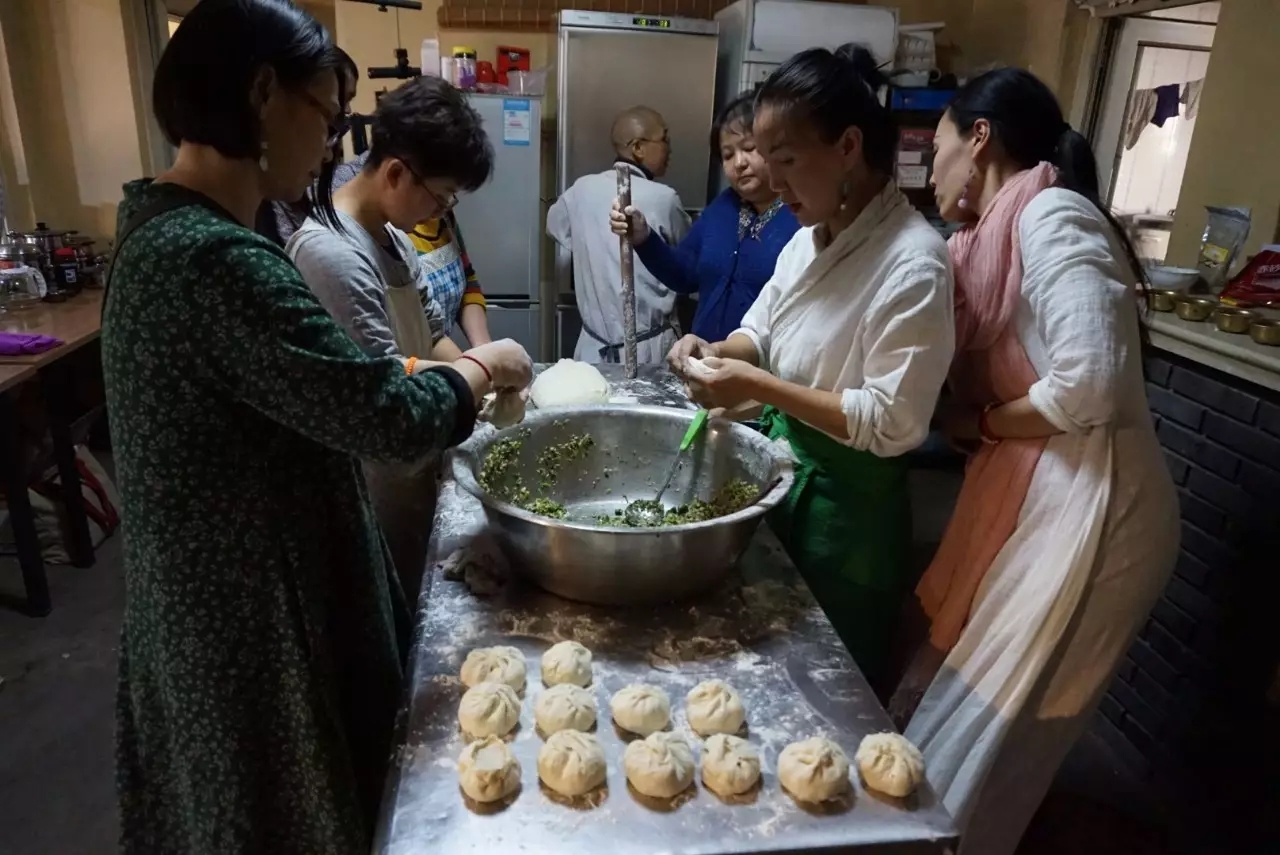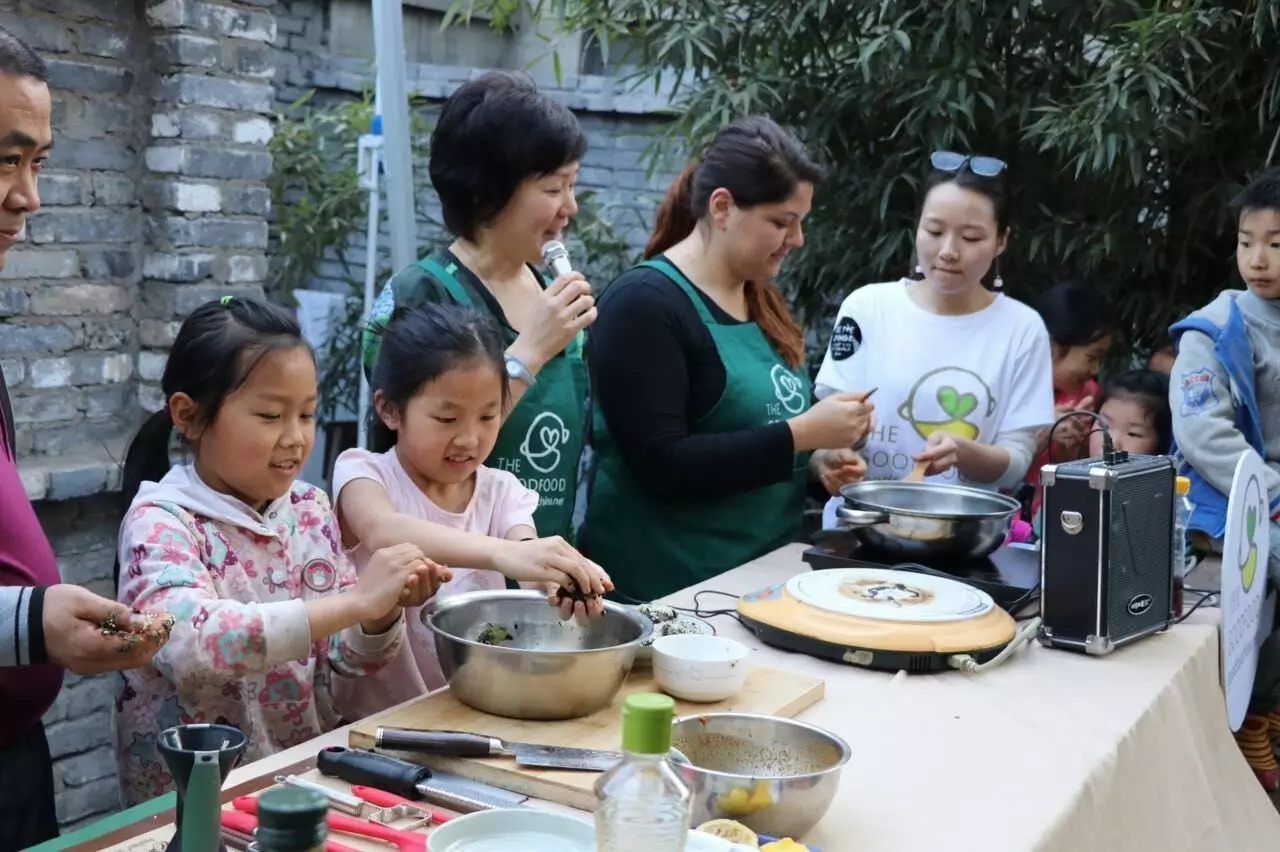 Bodhi's vegetarian yard is located in Xinzhuang, which is one of the most beautiful and artistic villages in Beijing. The Good Food Roadshow went there together with Nanshan Waldorf's parents, teachers, chefs, and kids. Together, we shared delicious Good Food.
Look!
Here is seasonal Chinese toon, freshly picked
And here are toon tofu steamed buns, freshly out of the oven.
5。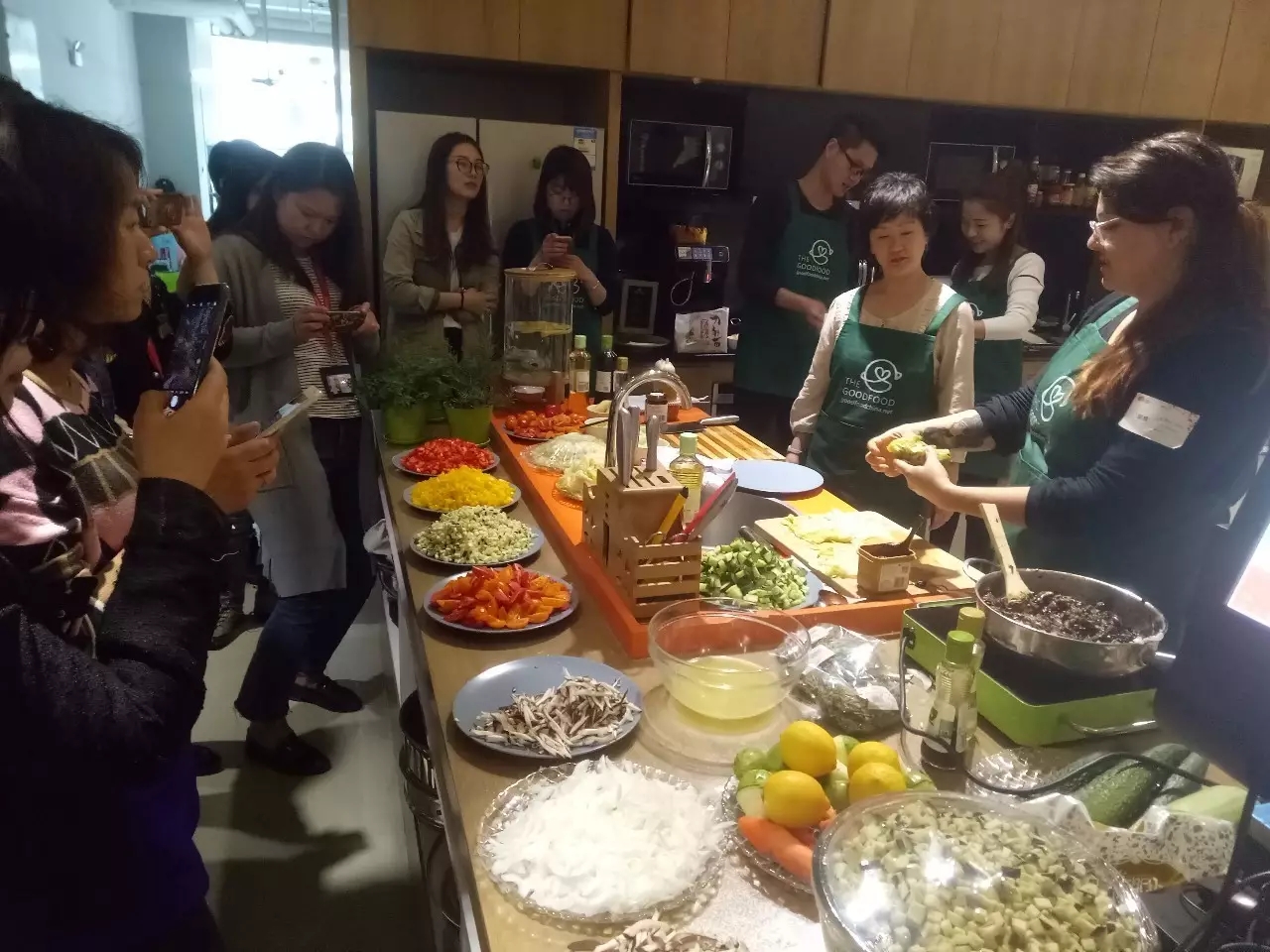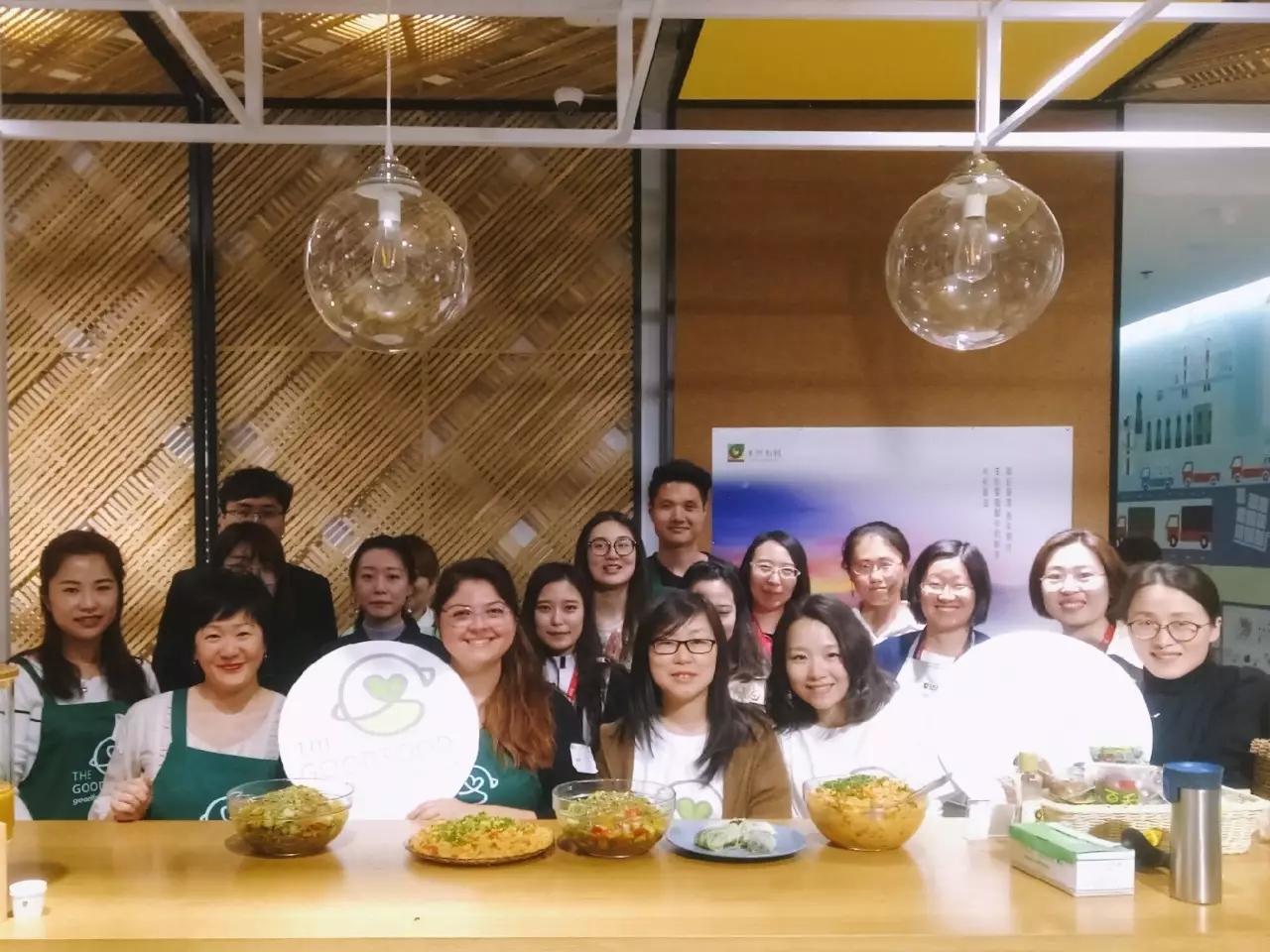 The Good Food Roadshow went to HONA Organic's headquarter in Yantai.
We shared different options for three meals a day with the staffs
and the right mix of nutrients.
Thank you HONA Organic's for supporting
organic condiments on this Roadshow.
6。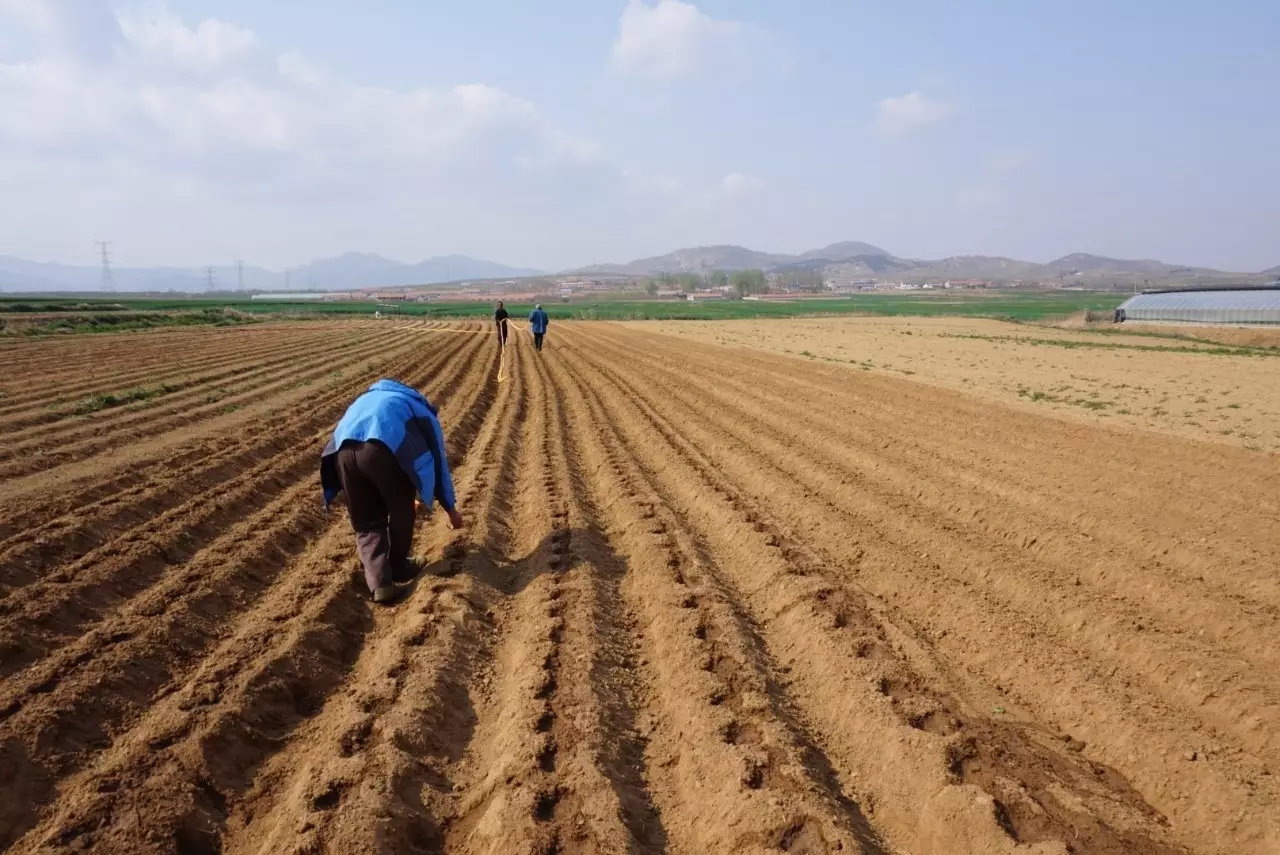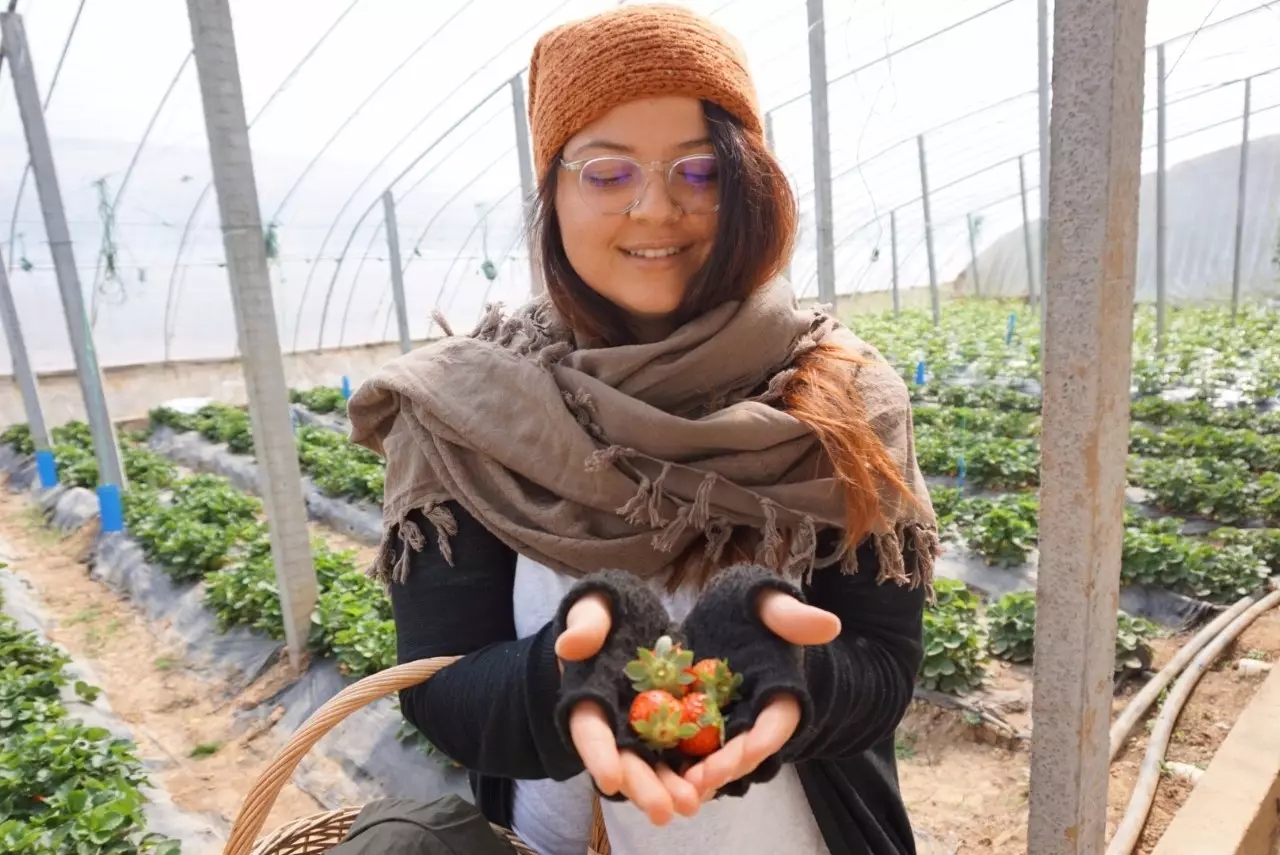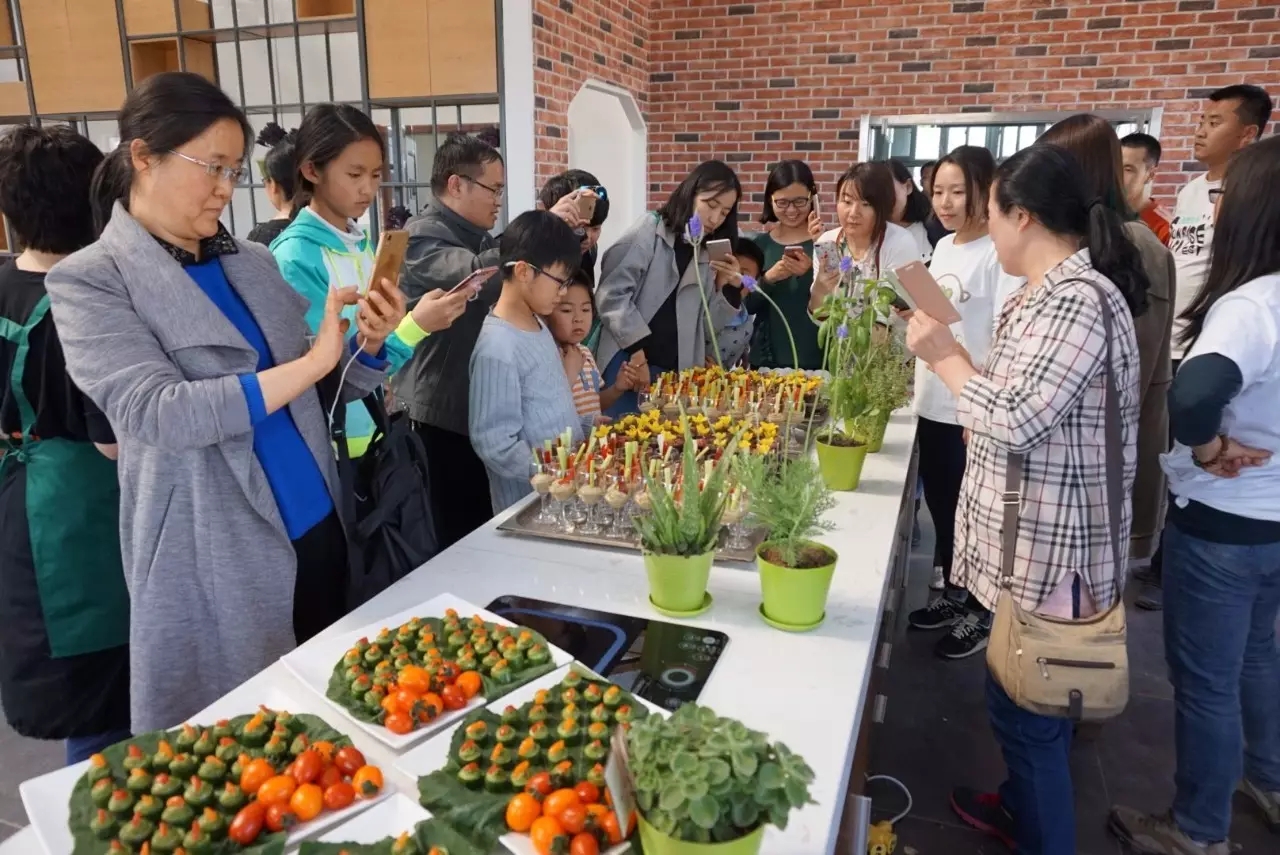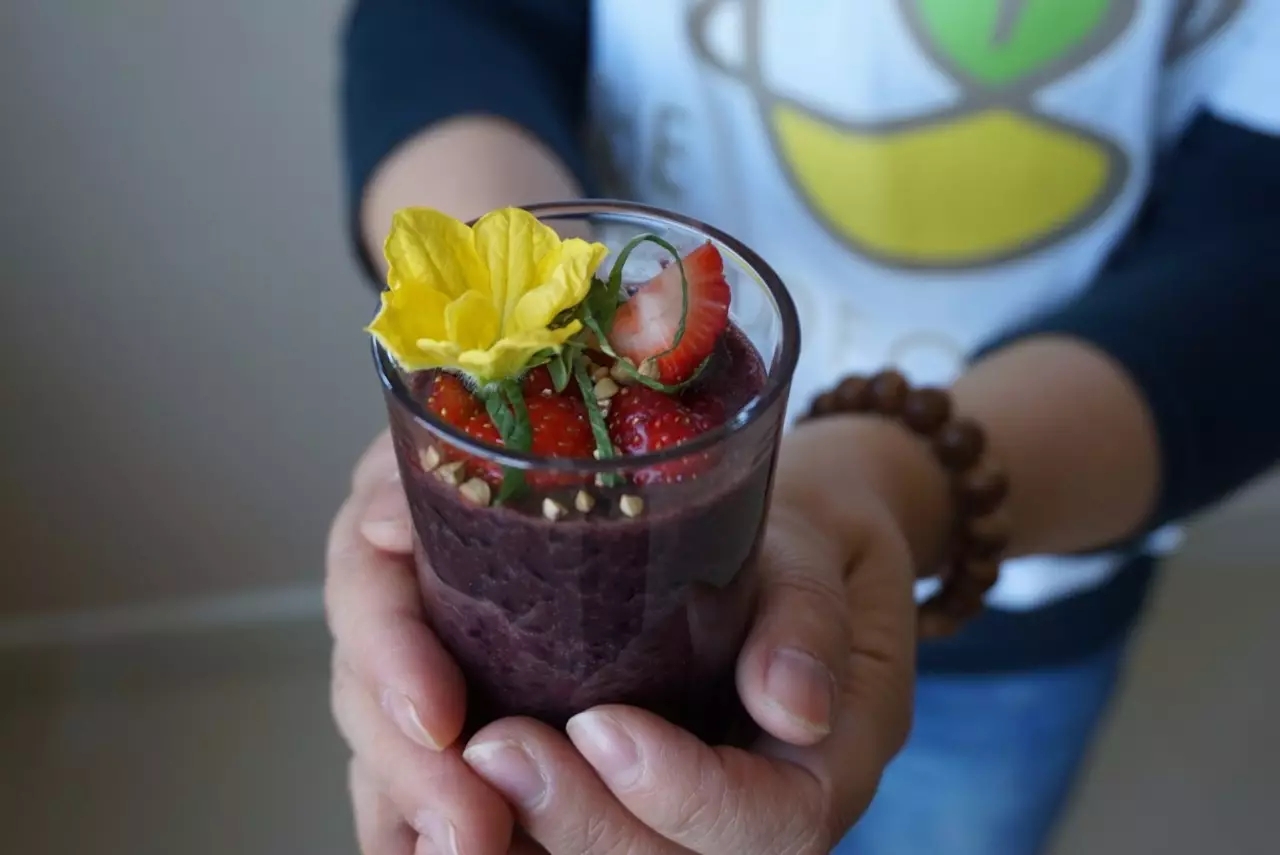 On Earth Day,
Good Food joined with Xugeng Haiyang Organic Farm.
We served a pure, organic vegetable lunch,
advocated for zero food waste,
and presented Good Food's creative cooking.
Our teacher, Yiwen, shared with us her transformation from the fashion industry to the food therapy field.
She could not help shedding tears.
The Roadshow is much more than a food educational workshop.
7。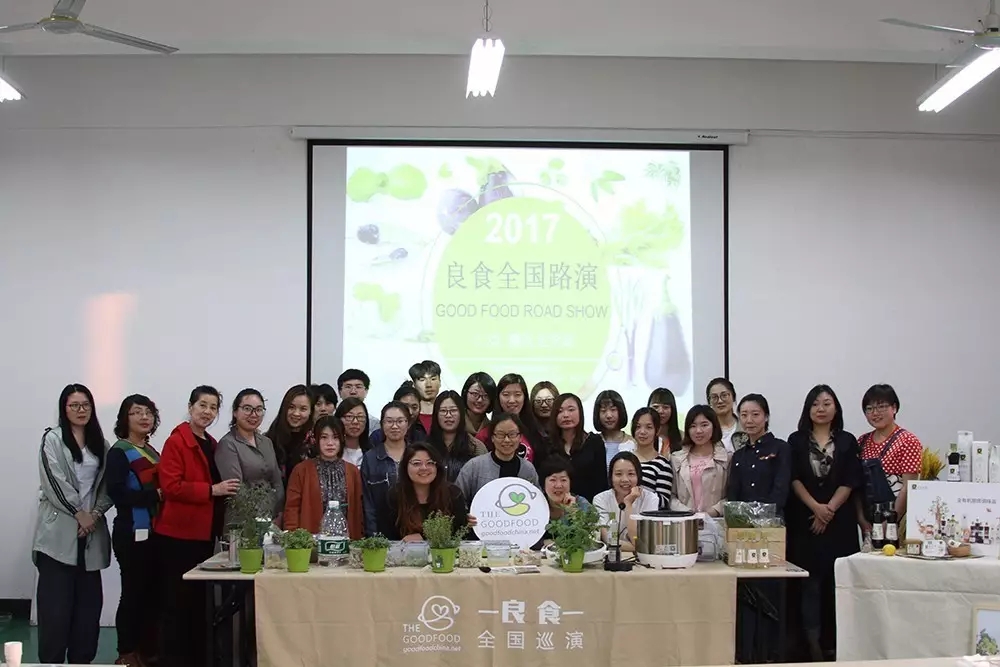 Yantai university The Good Food Roadshow came to the campus for the first time!
It was a pity that many of the college students that we met have never been to a farm.
But we were happy to see how curious they were about food.
They felt the potted herbs brought by Xugeng Farm and tasted organic vegetables.
They even brought their own utensils to show how much they cared about the environment.
8。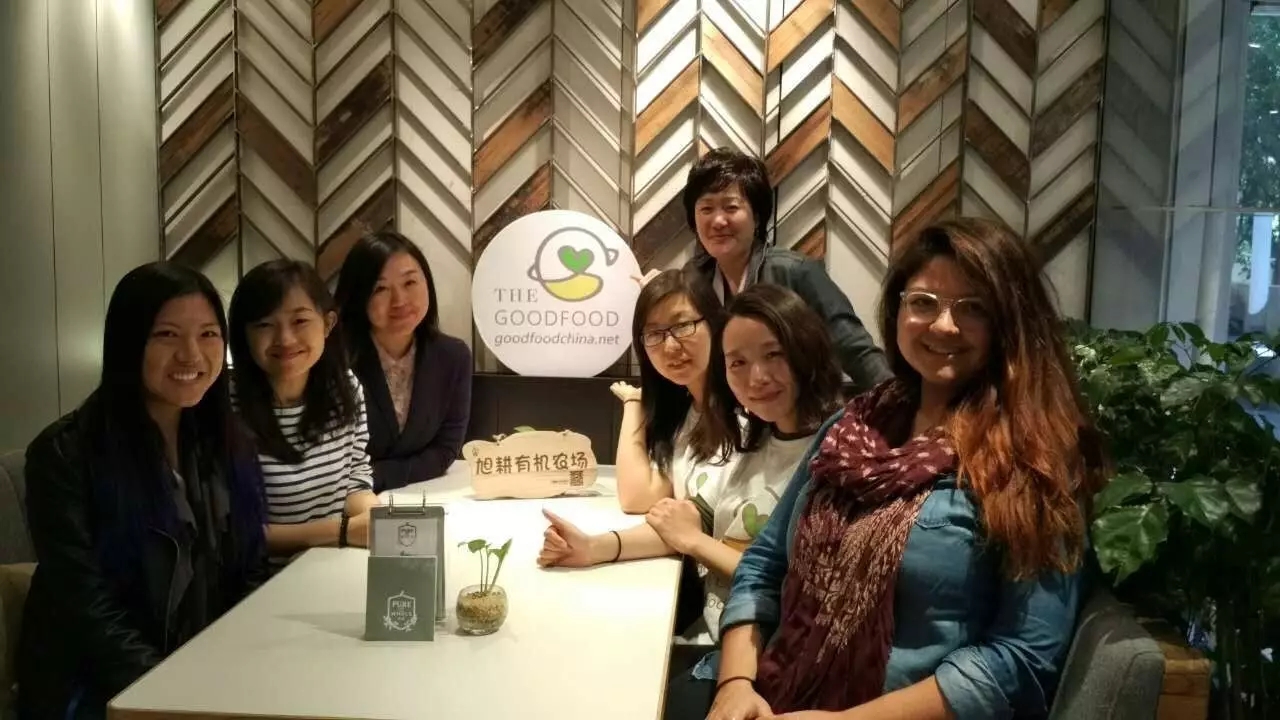 Next, the Good Food Roadshow went to a western vegetarian restaurant in Shanghai.
The strawberry, lime, and beet "raw cake" won people's stomachs and hearts.
Vegan cakes can be delicious and are guilt-free!
There were two teachers who worked to create the cake overnight,
9。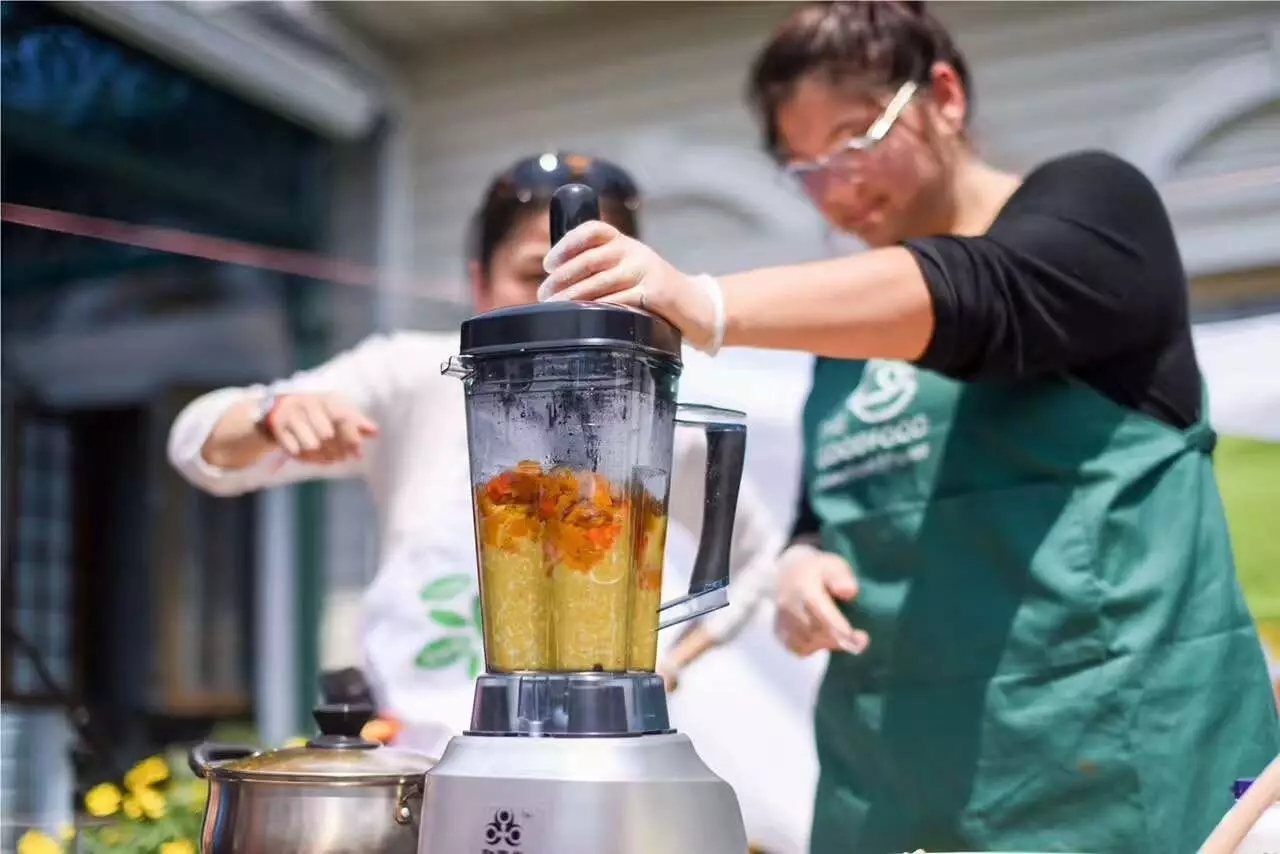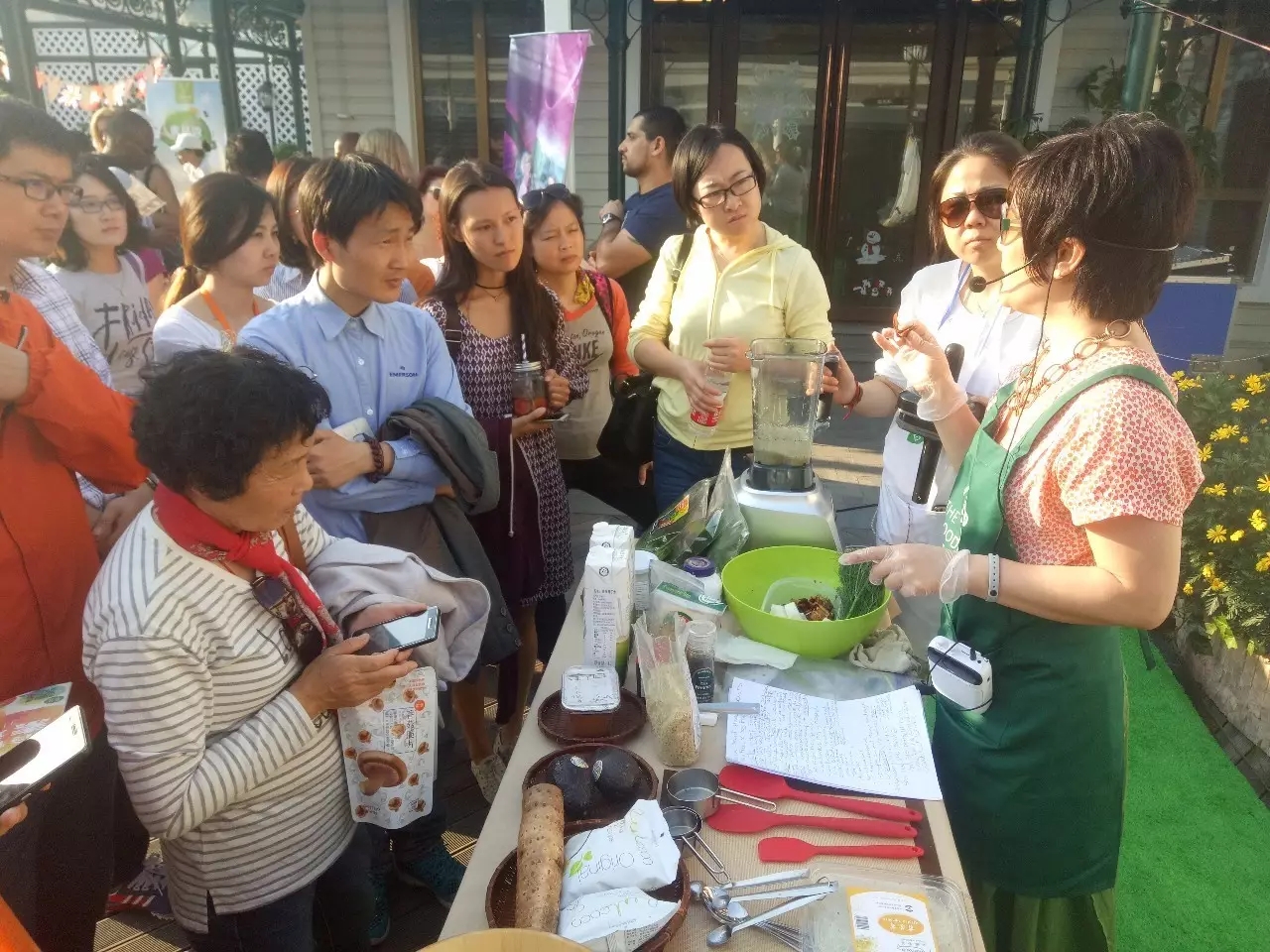 The Good Food Roadshow was invited to attend the 2nd International Vegetarian Festival.
The theme was "Plant Ideal World".
We shared two speeches + two Good Food cooking presentations with friends
who cared about food, health and environment.
We know we can create a more sustainable future!
10。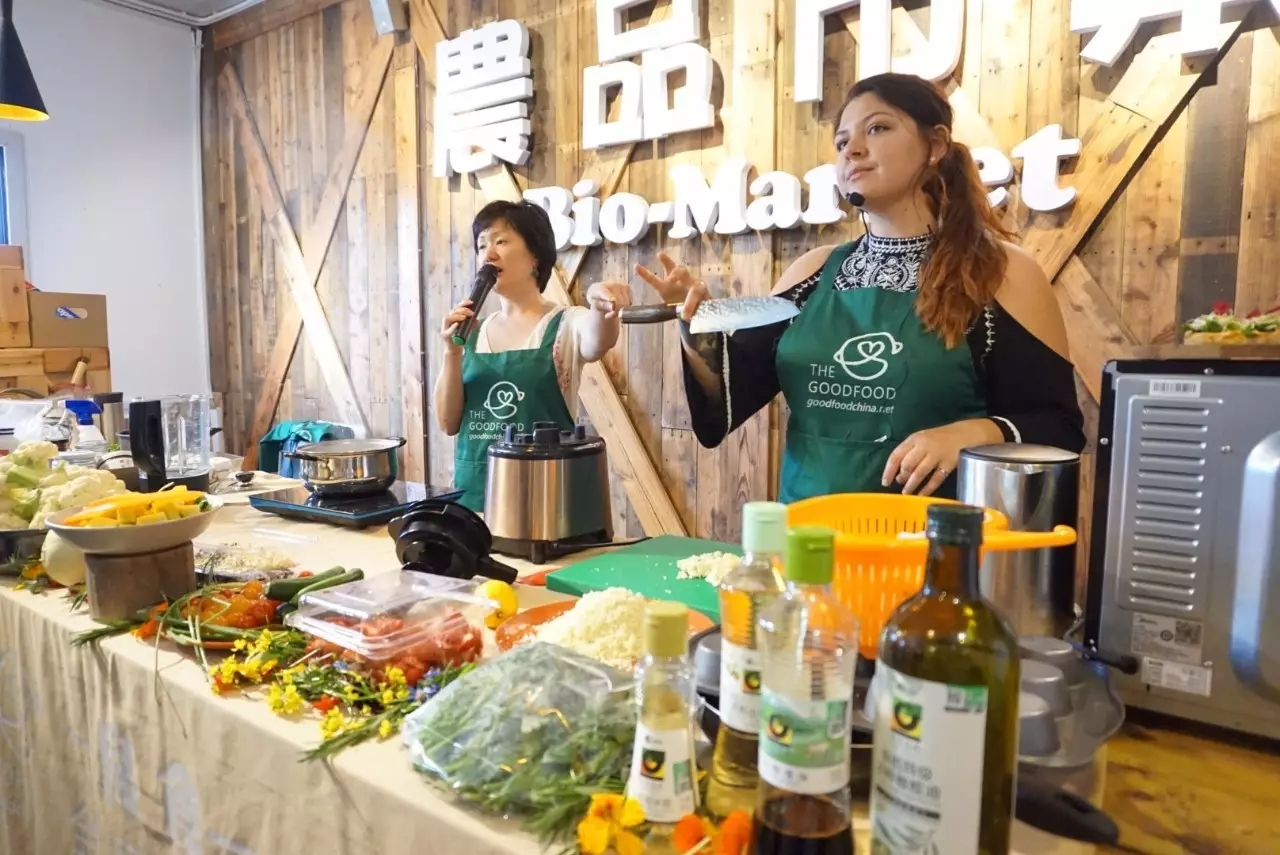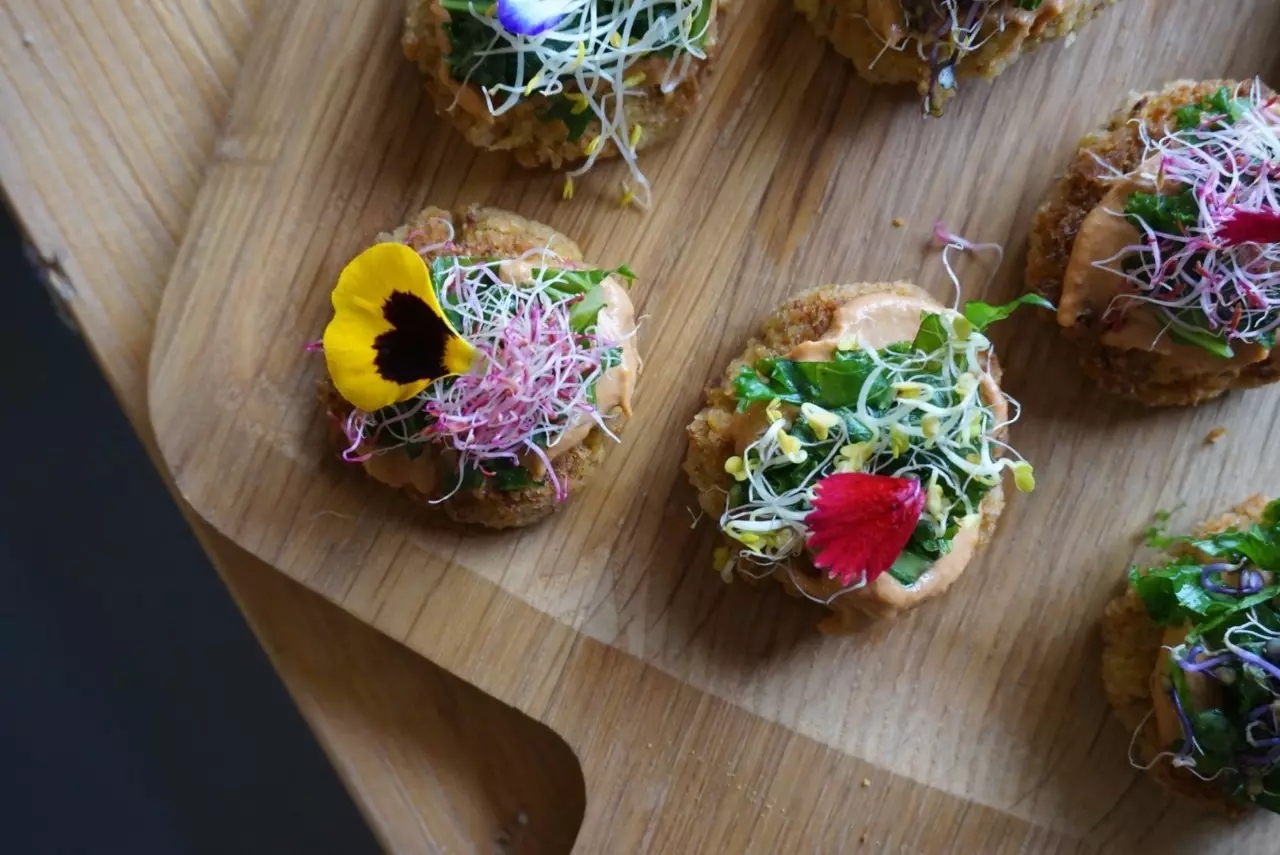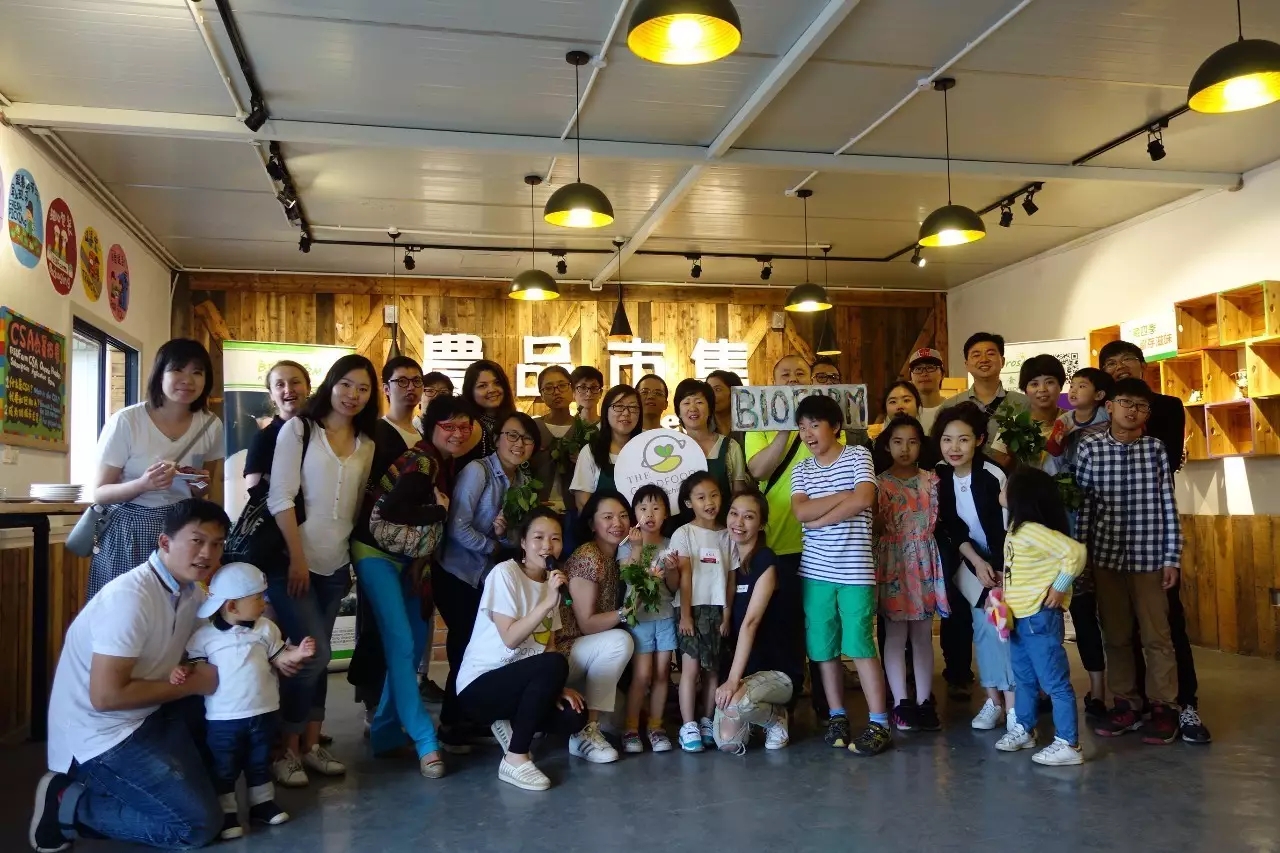 During the Labor Day Holiday, the
Good Food Roadshow visited a very cute family farm, "BIO."
We shared how to cook Cauliflower Tomato Pizza + Strawberry Beet Raw Cake with multiple groups of families.
All food was surrounded by edible flowers and sprouts.
The food at BIO were loving,
and vital work like everyone on the team at the Good Food Fund.
At "Bio", we learned lessons about tolerance and giving from nature.
And, we experienced the impermanence and transformation of nature through the four seasons.
11。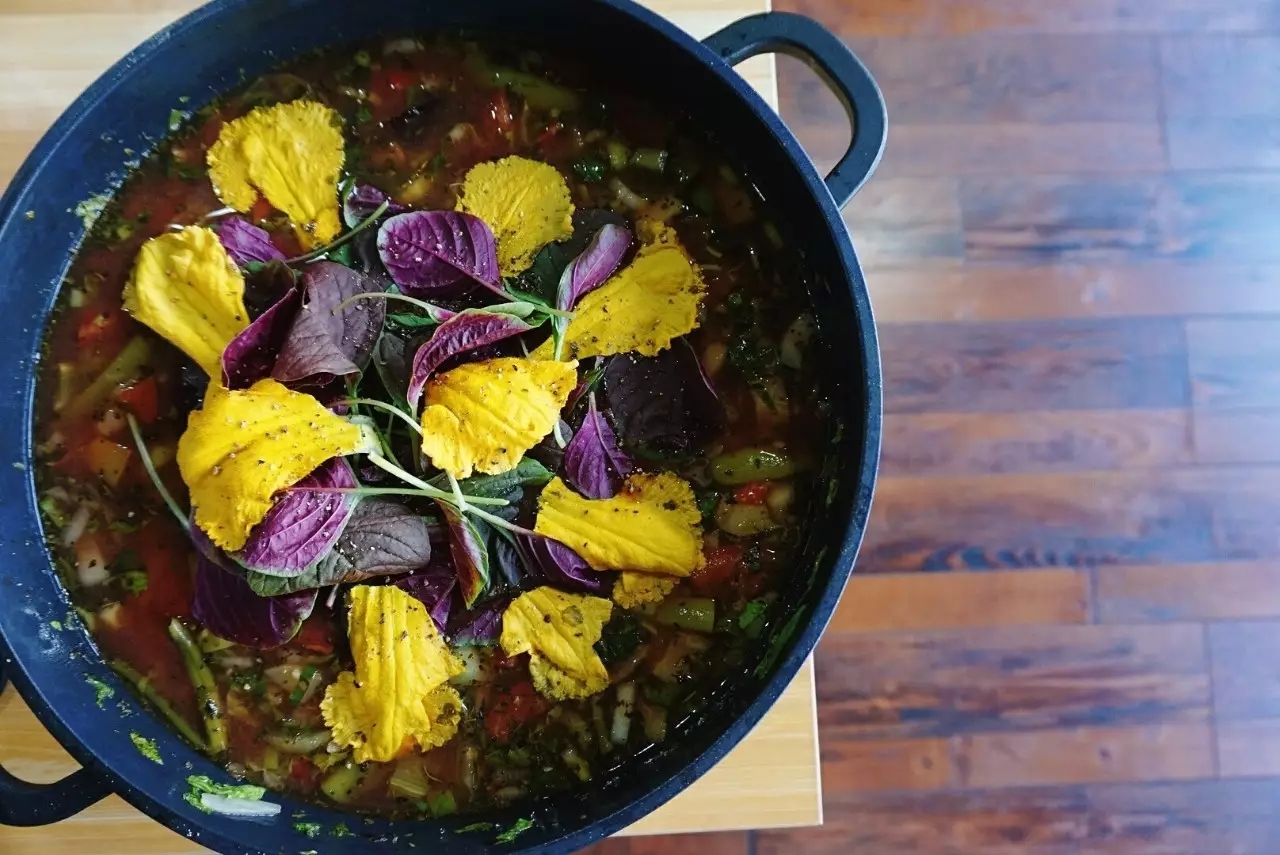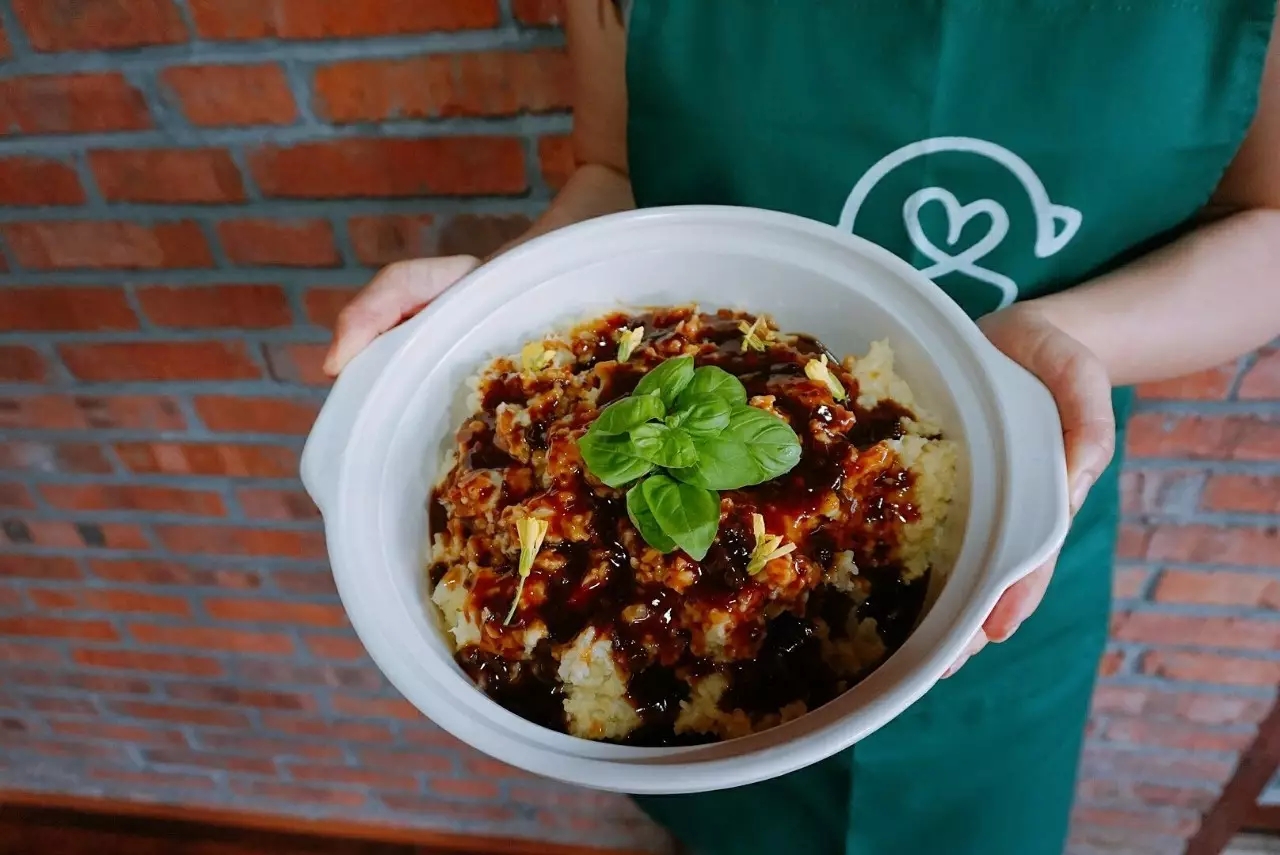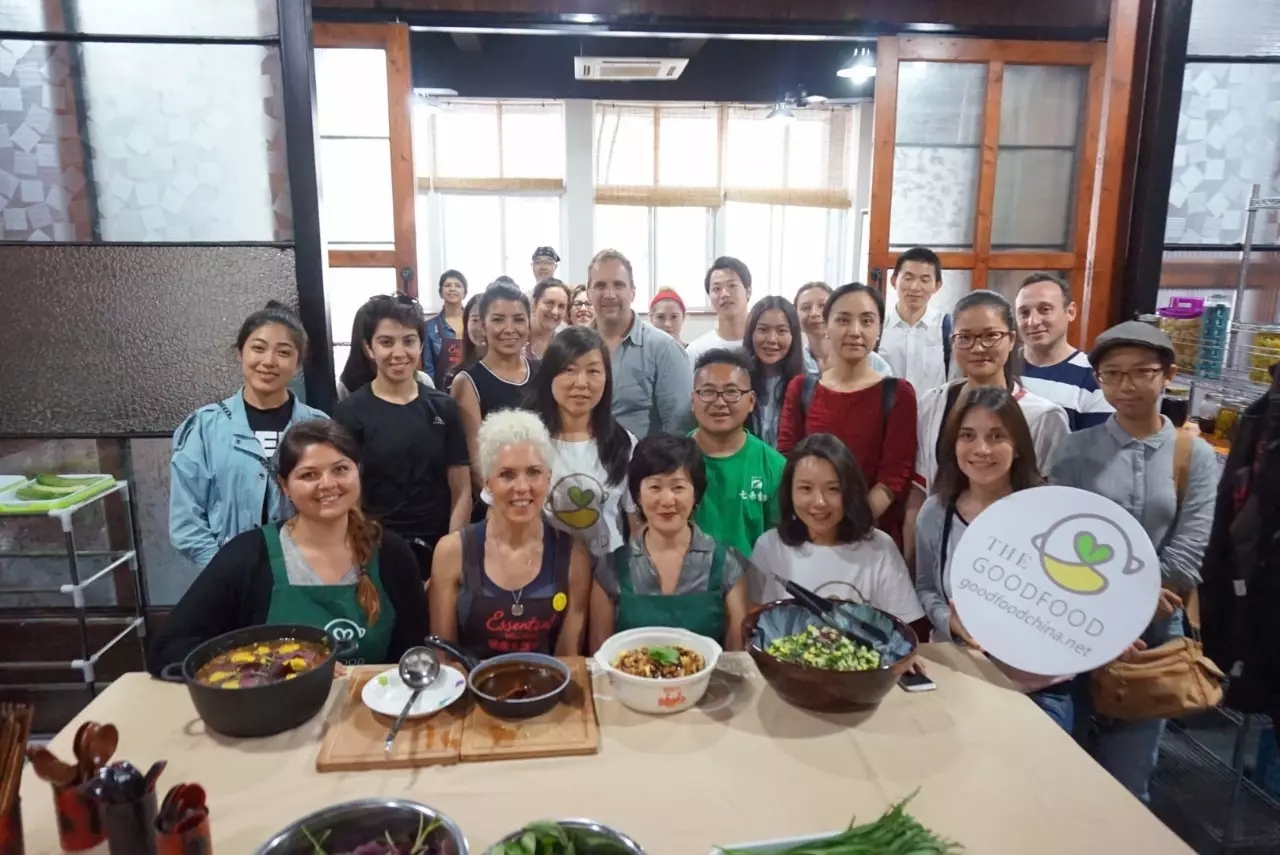 The Good Food Roadshow went to "Health House" in Ningbo.
Health House is a health studio. It was established by Denise and makes second-hand recycled products.
As one of the first of the twenty-one day vegan challenge activities that the Good Food Fund completed in Ningbo,
our teacher used local seasonal ingredients provided by Qihe Organic Farm to make seasonal vegetable soup + millet cauliflower puree + pressed salad.
After the Roadshow, we did some "trash-shopping" with Denise :)
12。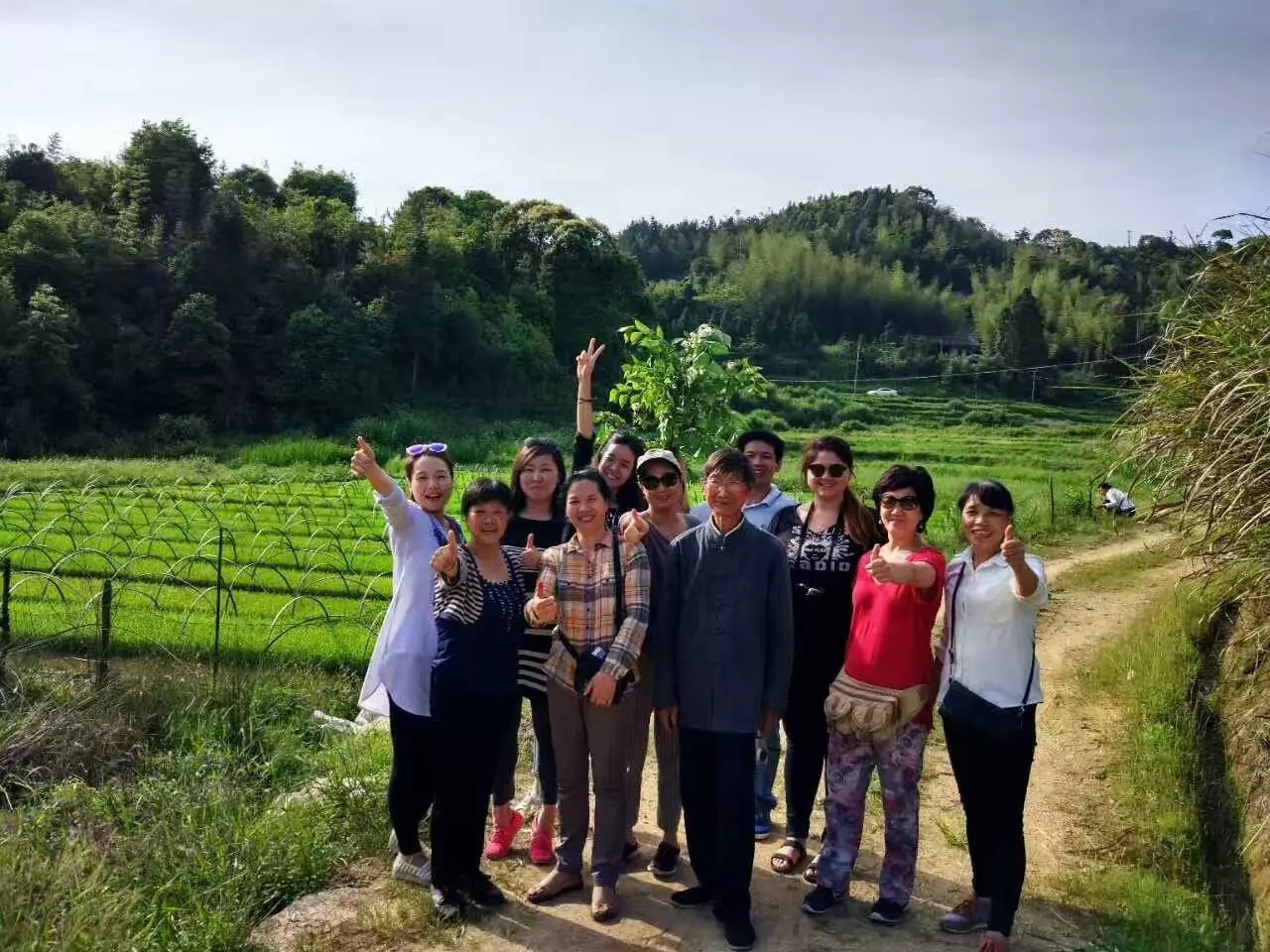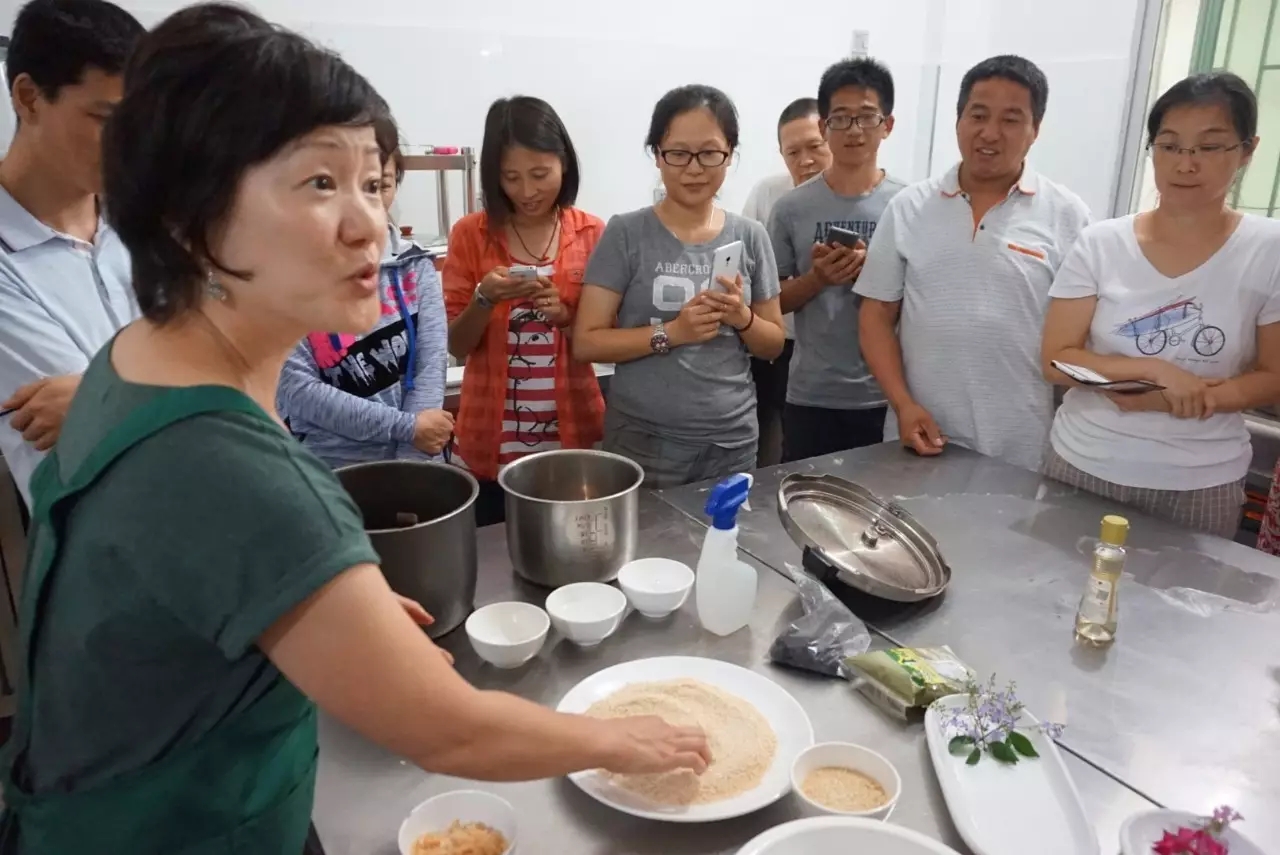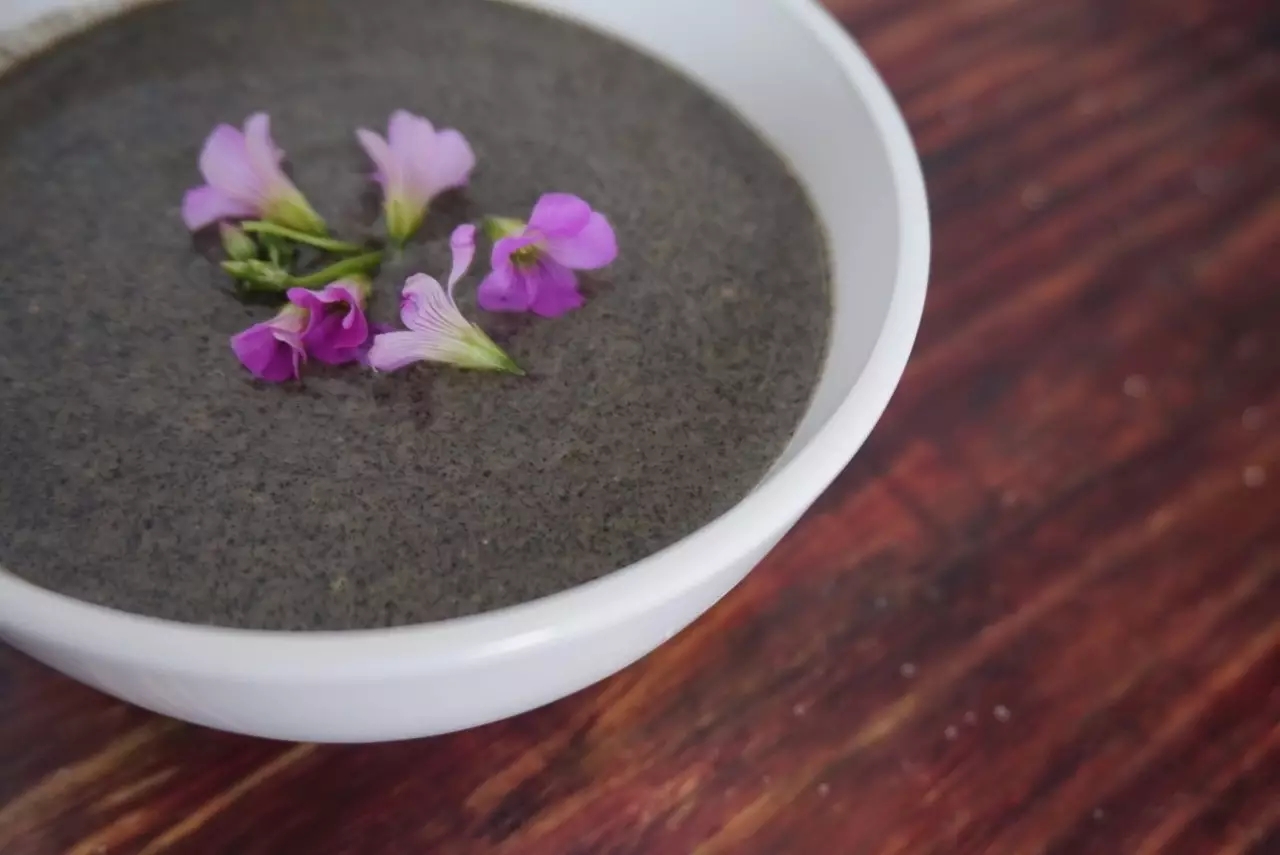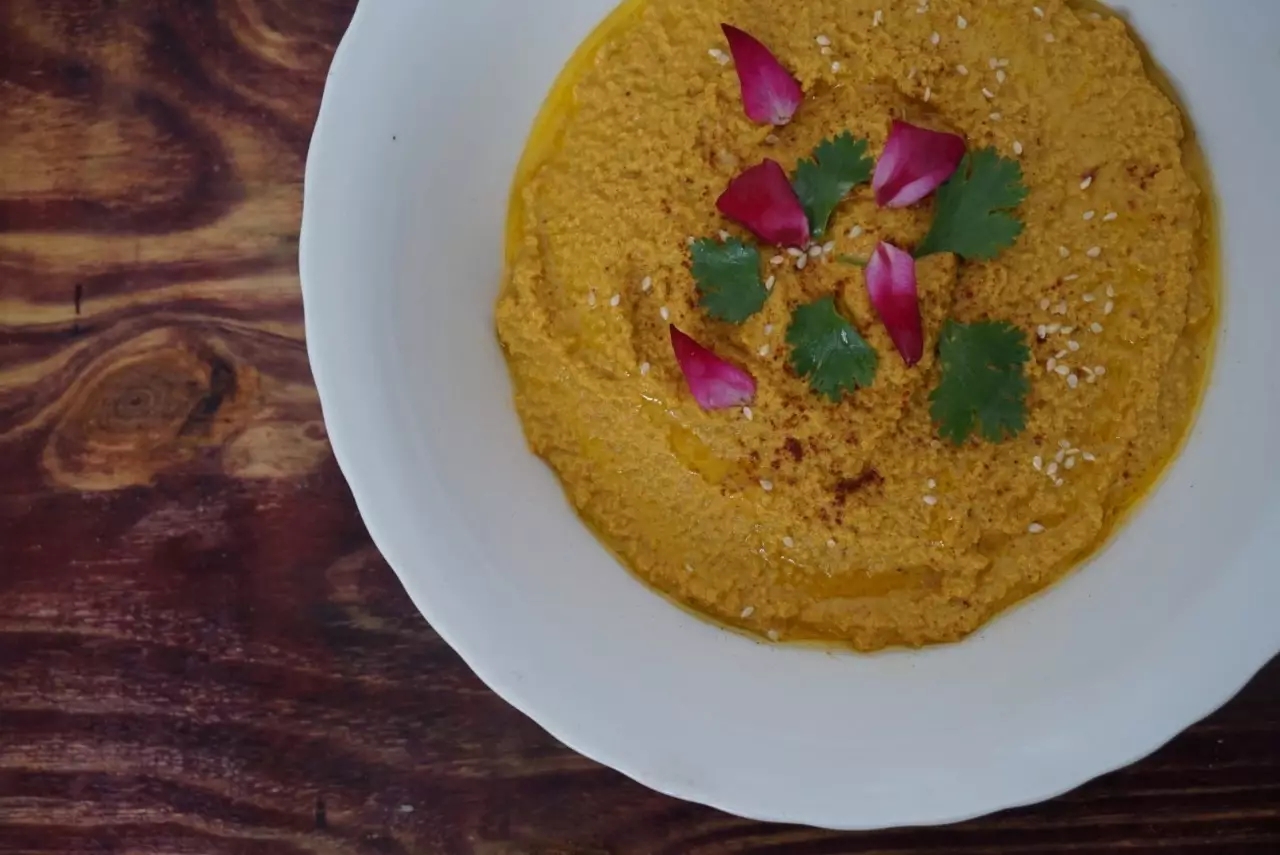 The Good Food Roadshow made a great effort to travel to the Fuzhou Guizhenyuan Natural Agricultural Law Base.
The elder Mr. Zeng has been suffering from diabetes for more than ten years.
But he completely recovered after trying a whole food plant-based diet.
He got rid of the reliance on health insurance,
started farming at the age of 75, and learned rice plantation through practice.
We used the grains that Mr. Zeng grew to make a variety of healthy dipping sauces.
We hope that, in the future, the elderly who come to the Renai Health Center can taste healthy Good Food.
13。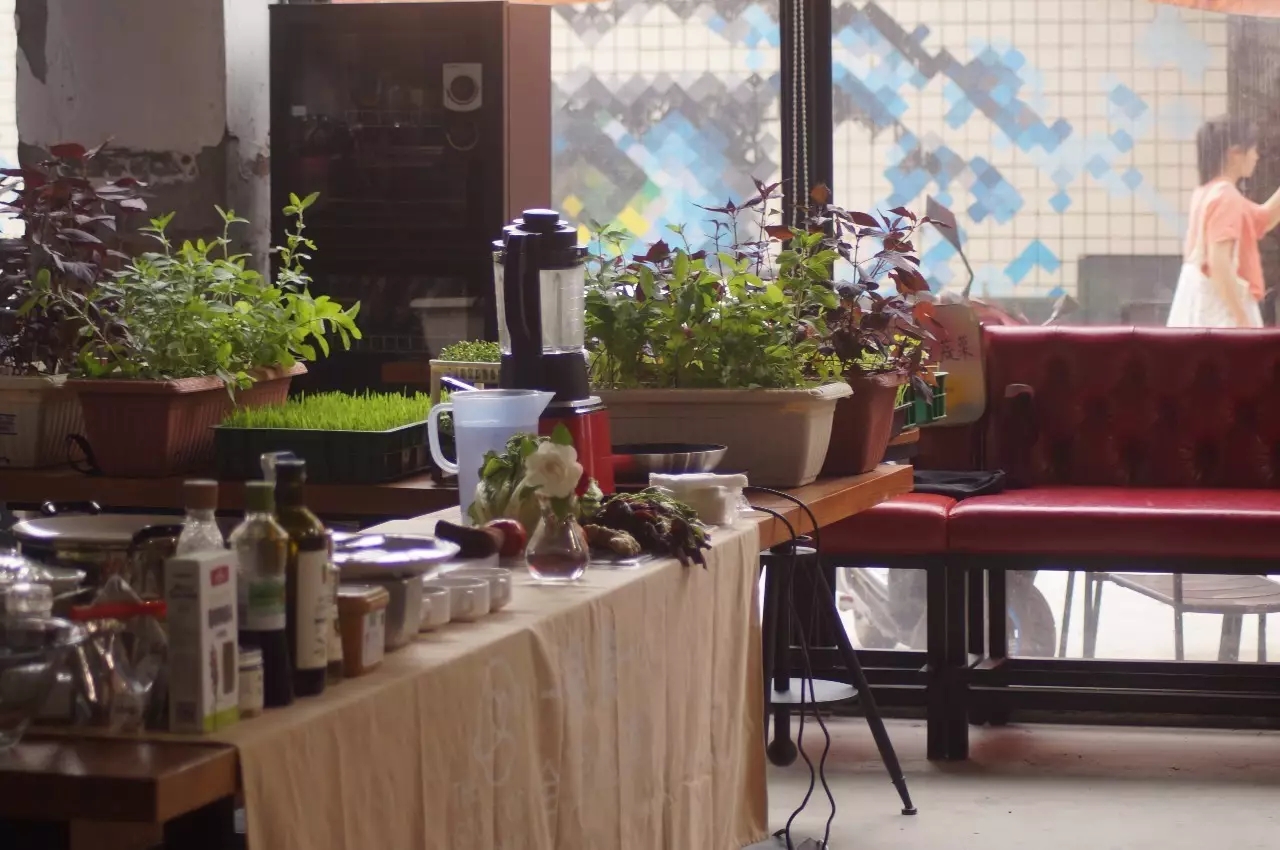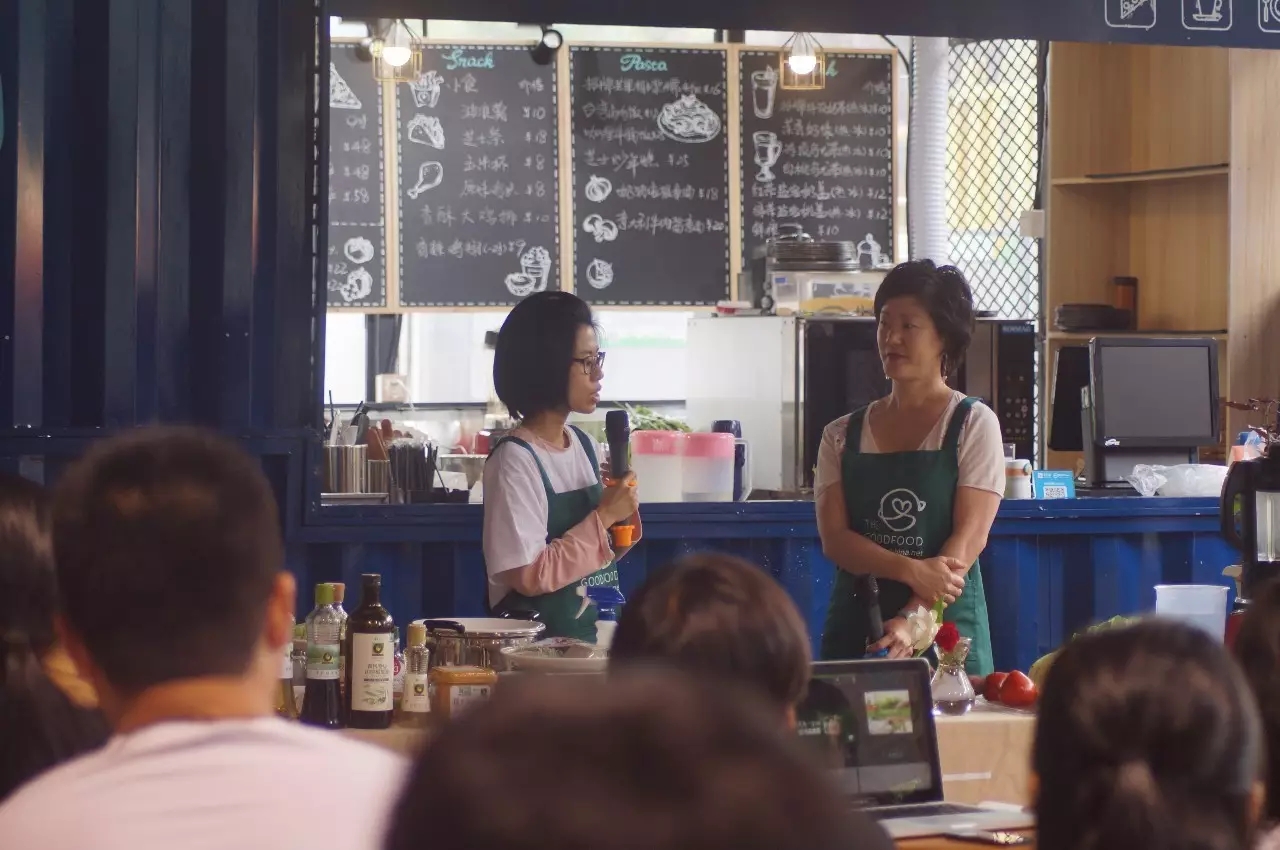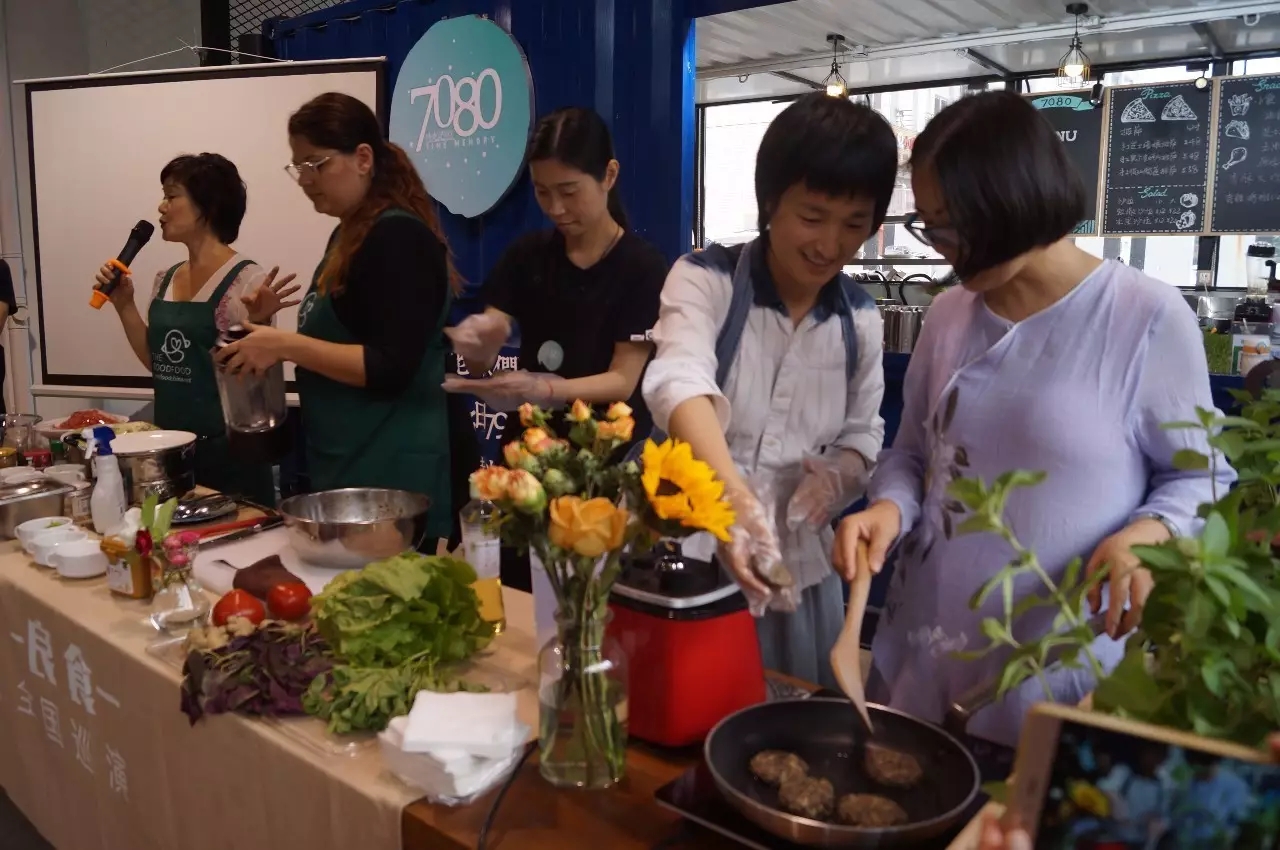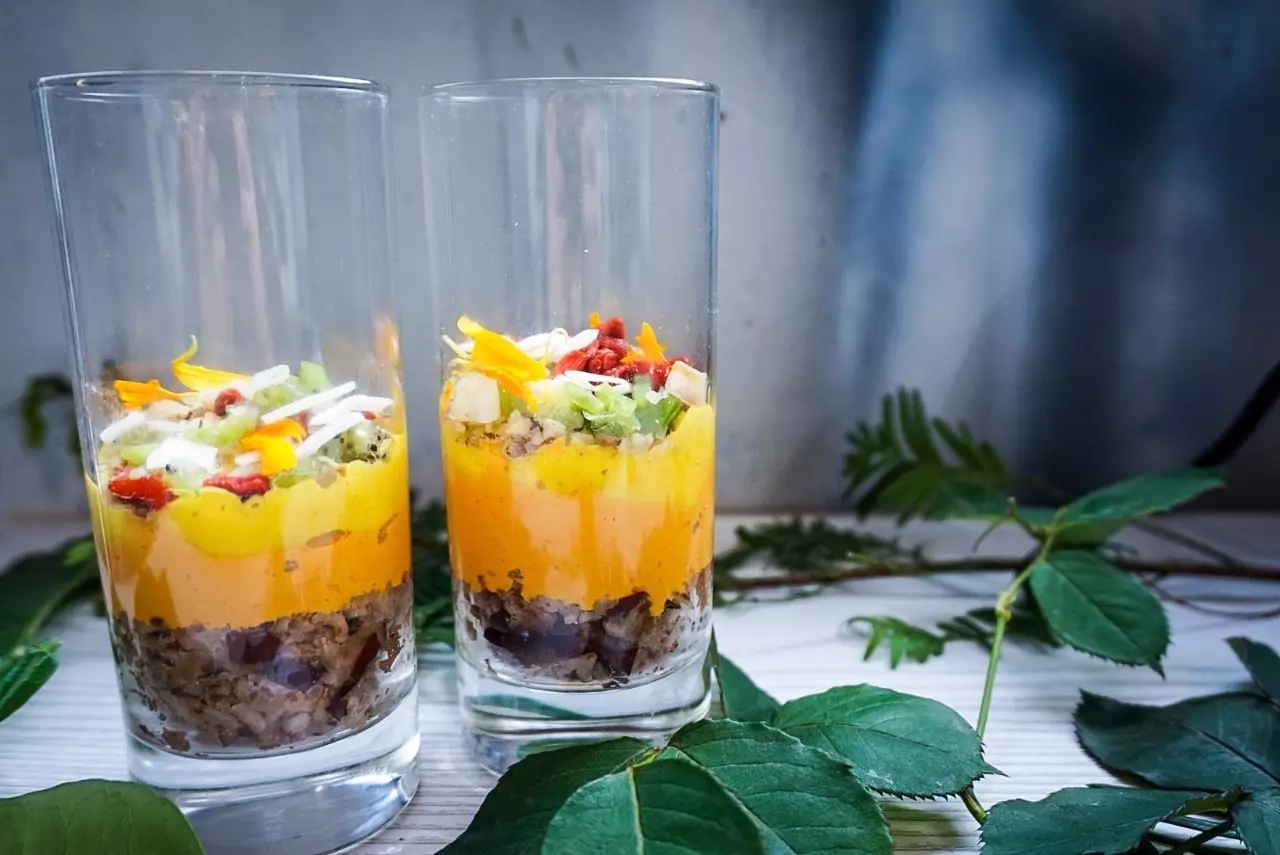 The Good Food Roadshow and our joint office base, Vanke Creative Community in Fuzhou, shared Good Food with local Waldorf parents.
We cooked with black bean tofu, sprouts, and perilla leaves, all prepared and grown by Waldorf parents.
14。
"20170514 Fuzhou Wuyi Yifangtian"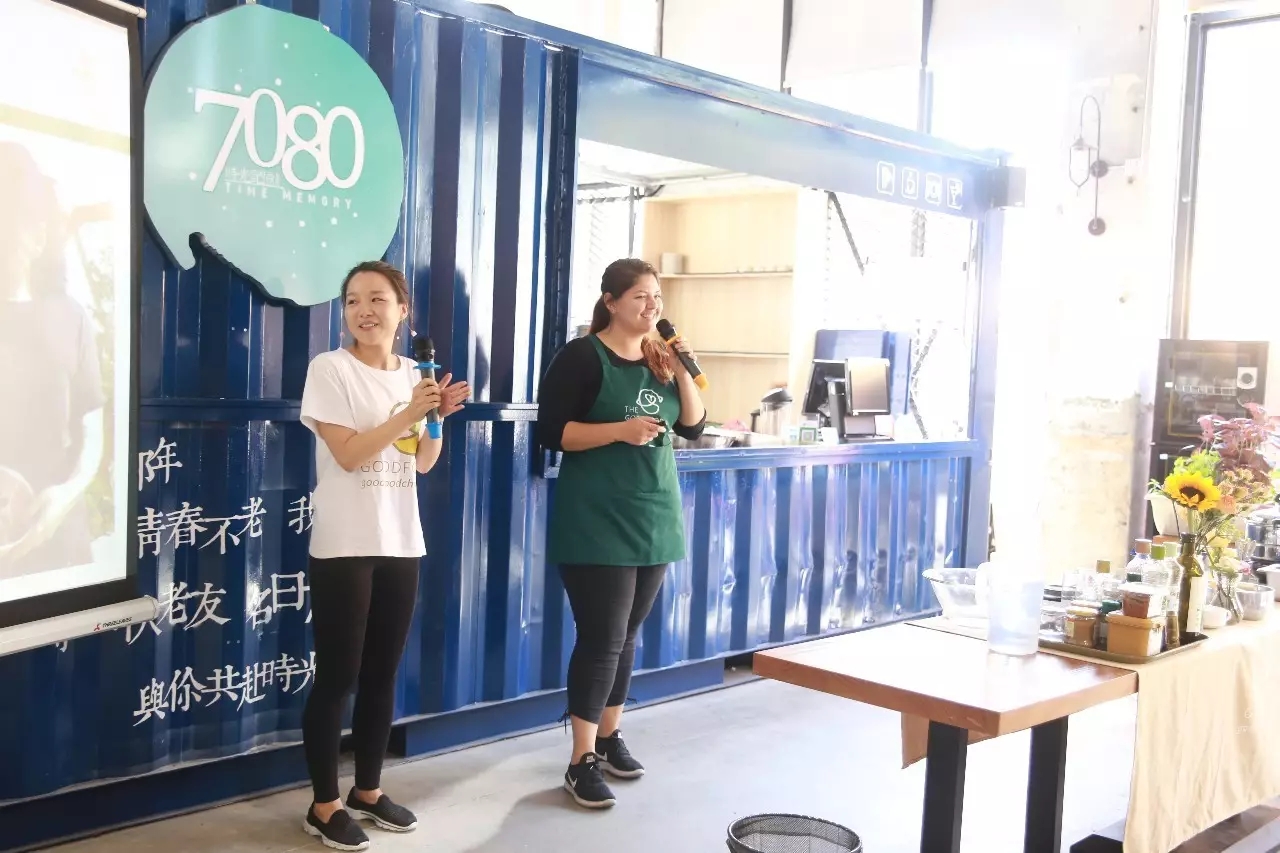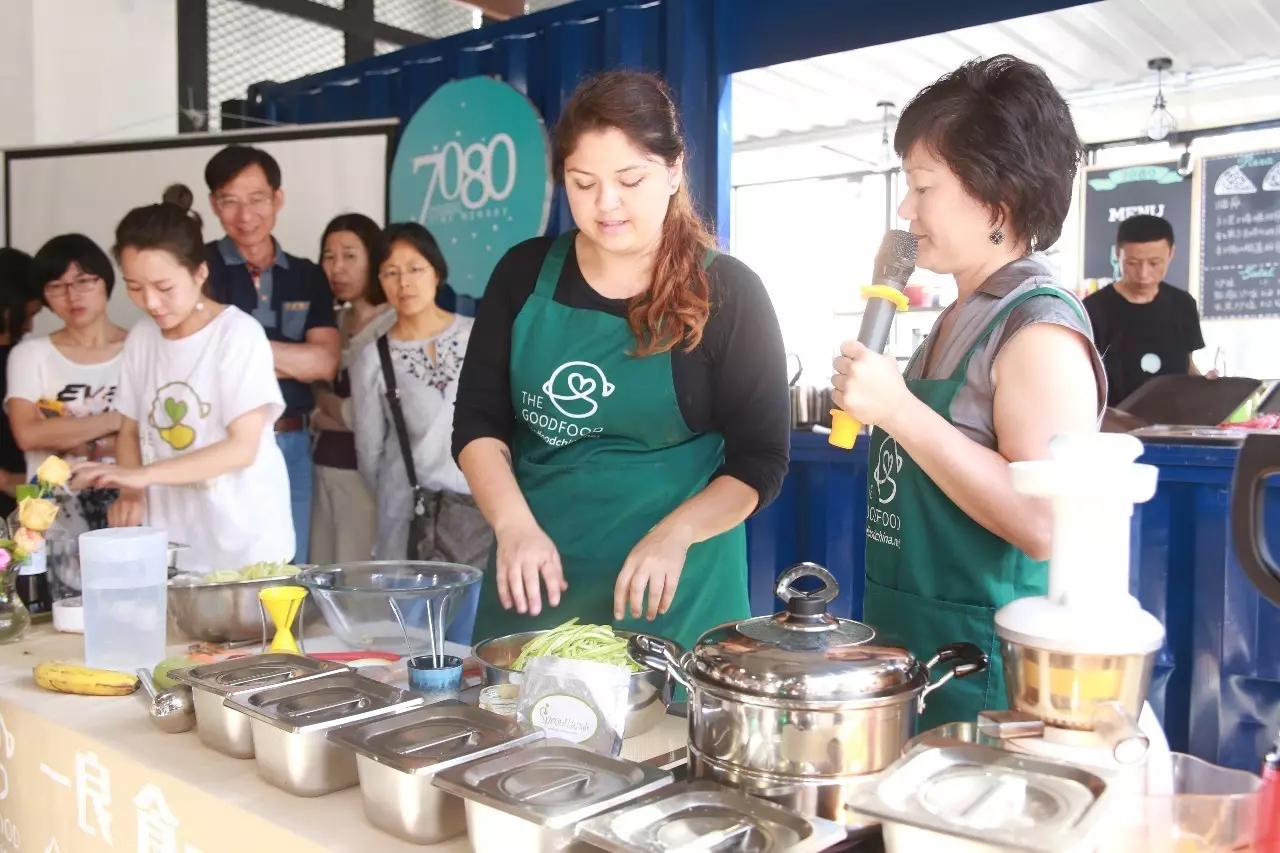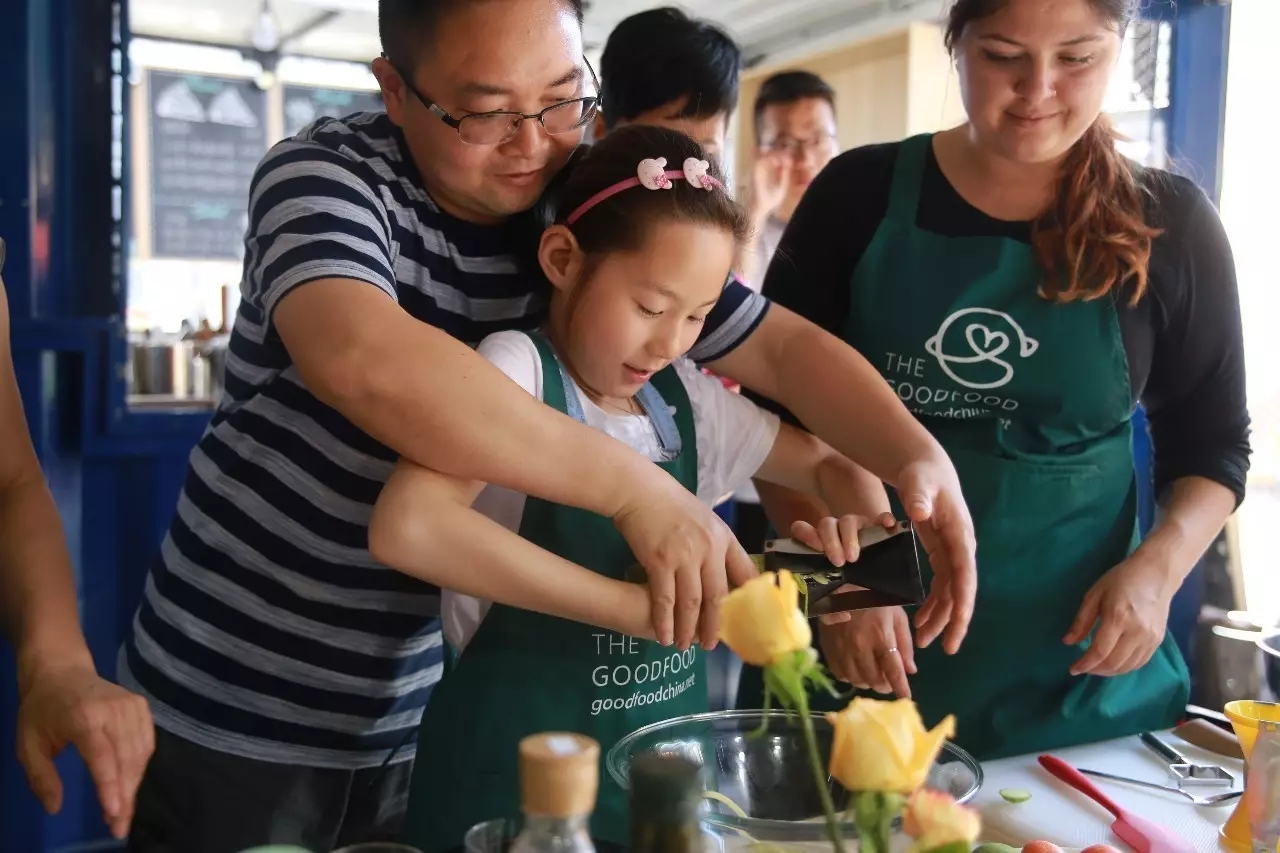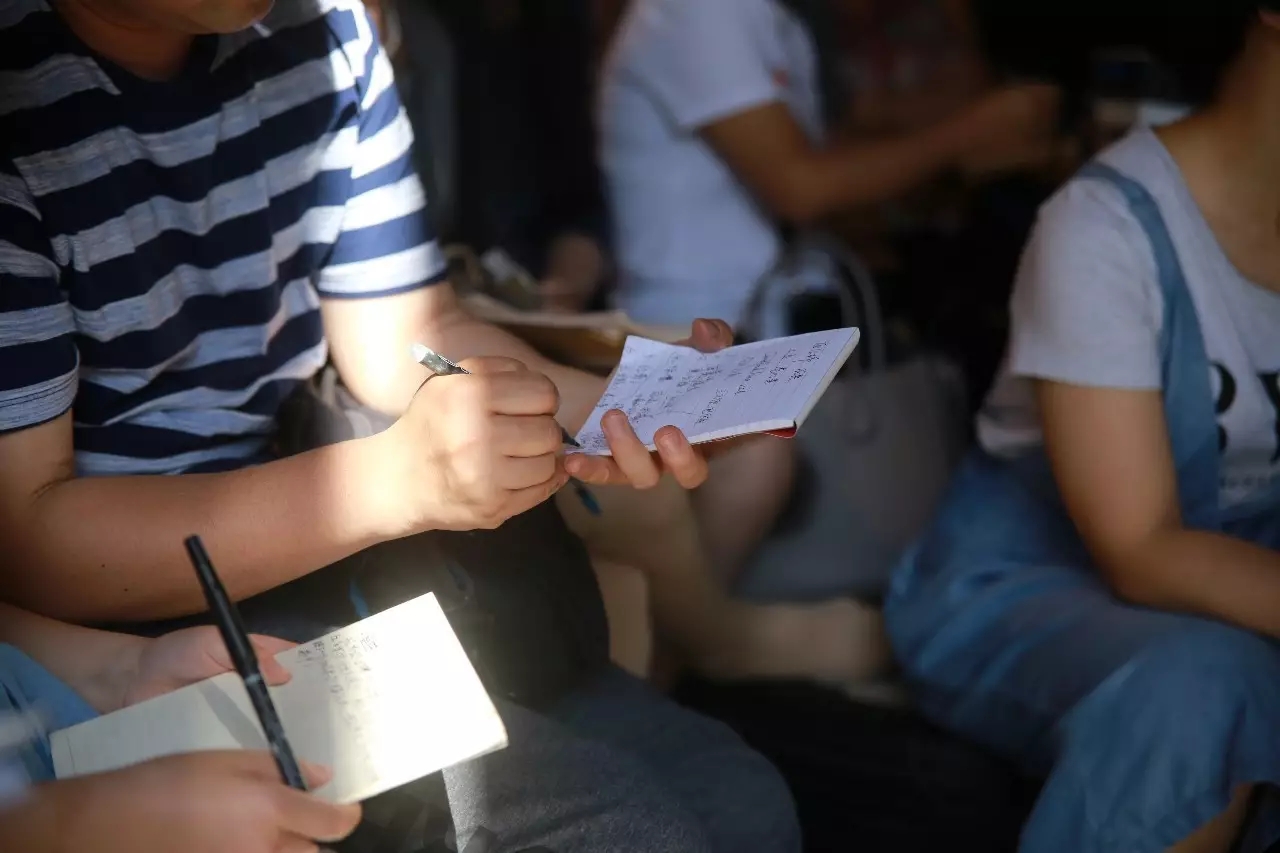 On Mother's Day, the Good Food Roadshow visited Wuyi Yifangtian.
We witnessed the joy of kids as they rolled vegetable noodles with their dads.
There were also many parents who were taking notes attentively on new ways to cook.
We deeply felt the great value of educational food workshops.
Special thanks to the chefs at 7080 restaurant for their help!
We hope that Good Food cooking will continue to offer workers more inspiration.
15。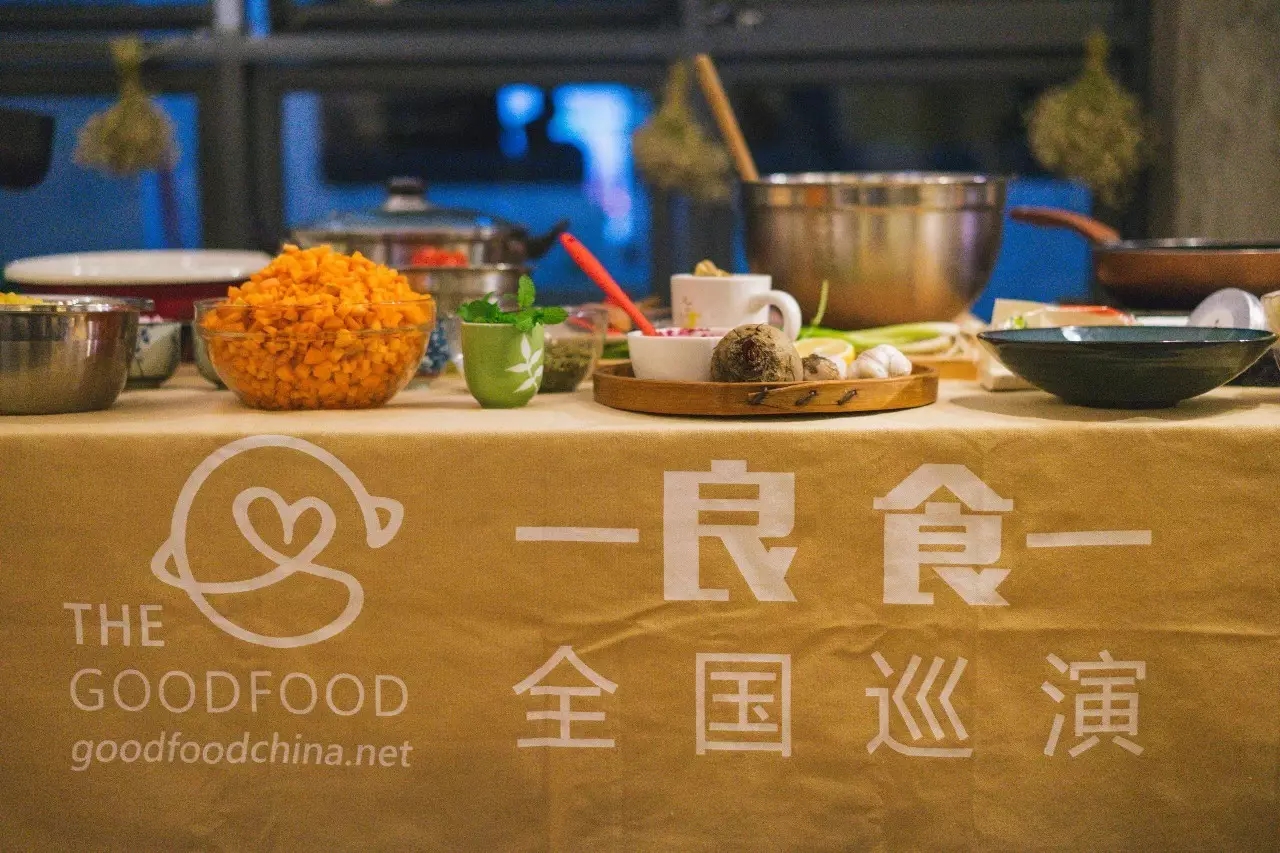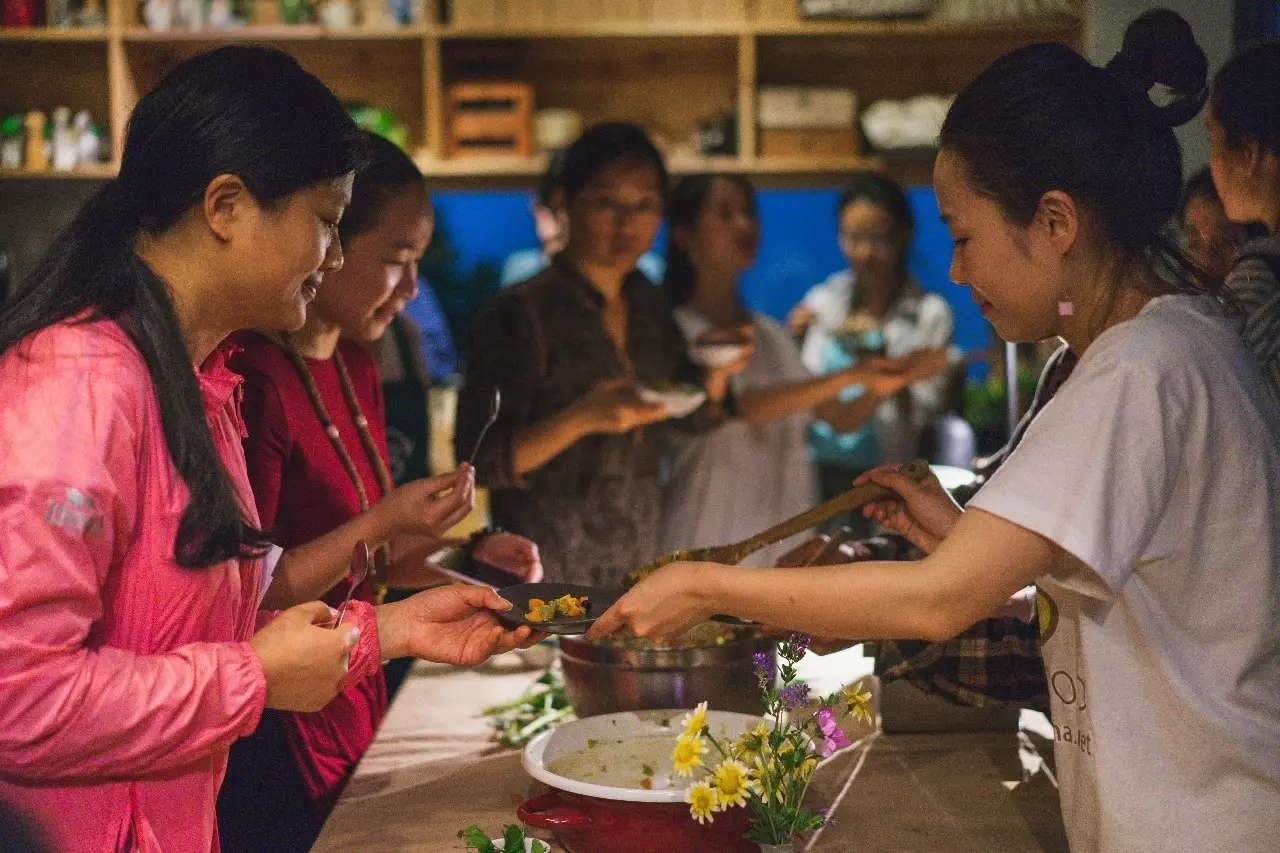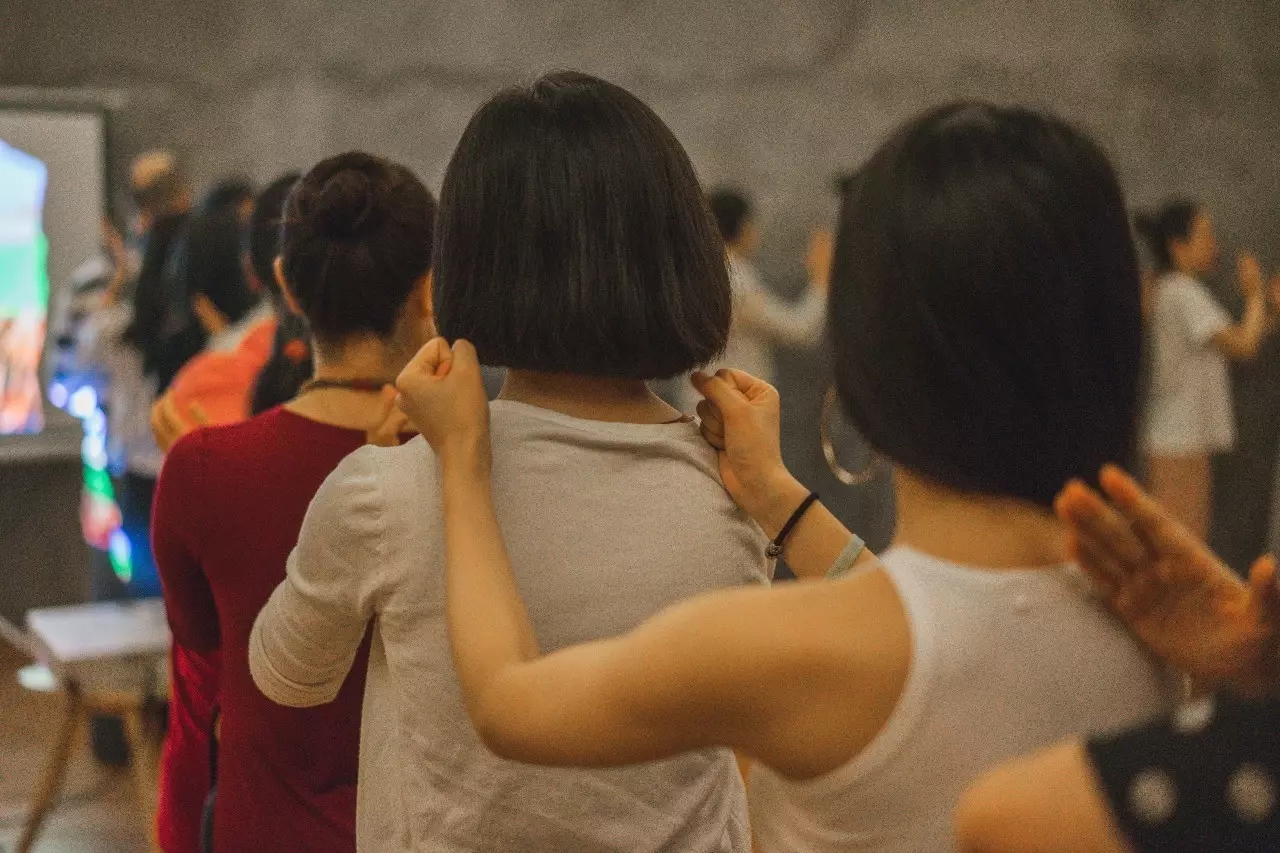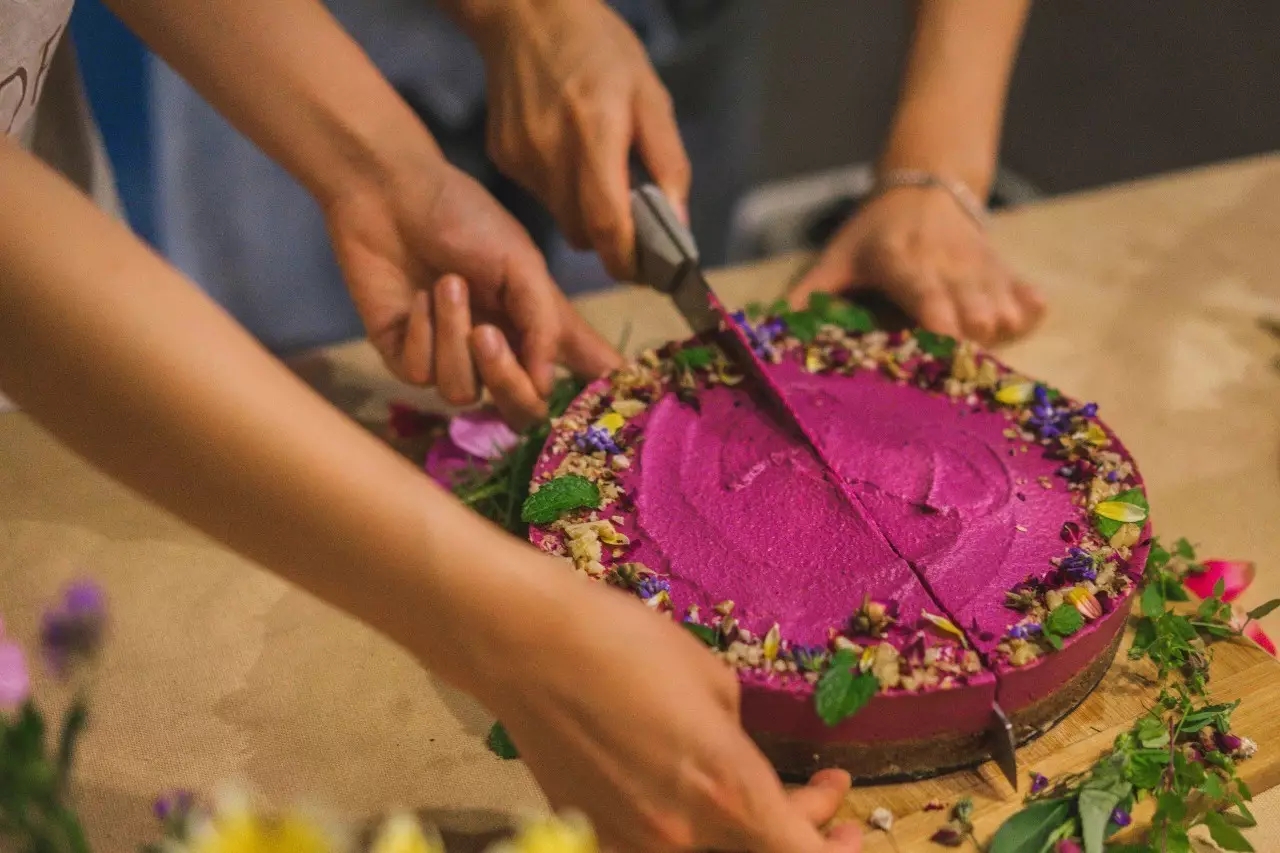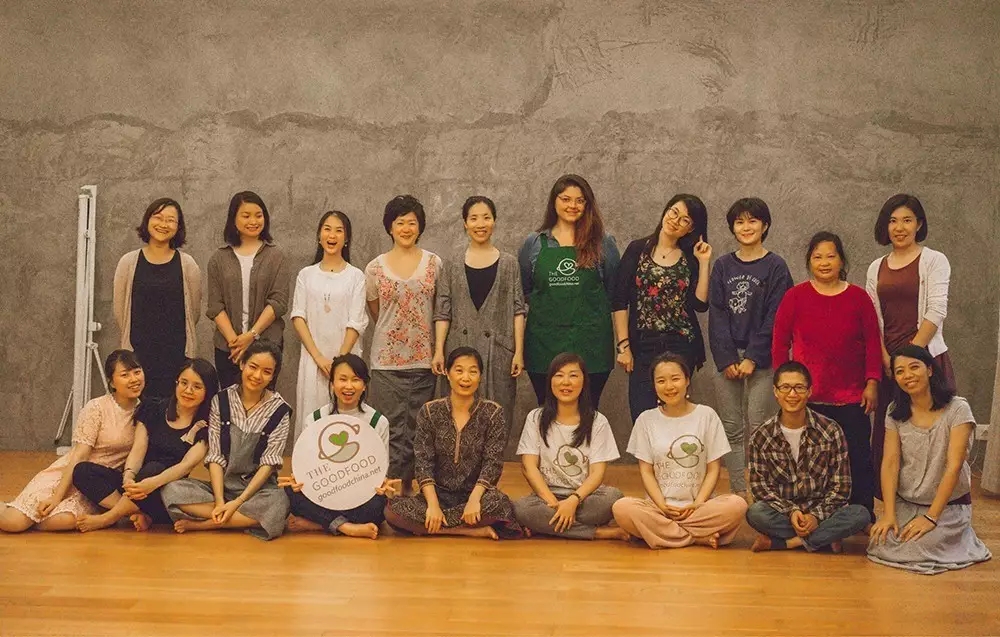 Good Food worked with Zhipu Health Center.
Together, we held a successful workshop, which lasted from 7pm until very late,
since no one wanted to leave!
Perhaps it was because of the story of the friendly farmer, Mr. Zeng,
or due to the fascinating taste of raw beetroot cakes.
We are looking forward to the development of a "local, community-supported agriculture project " project, initiated by Zhipu❤️
16&17。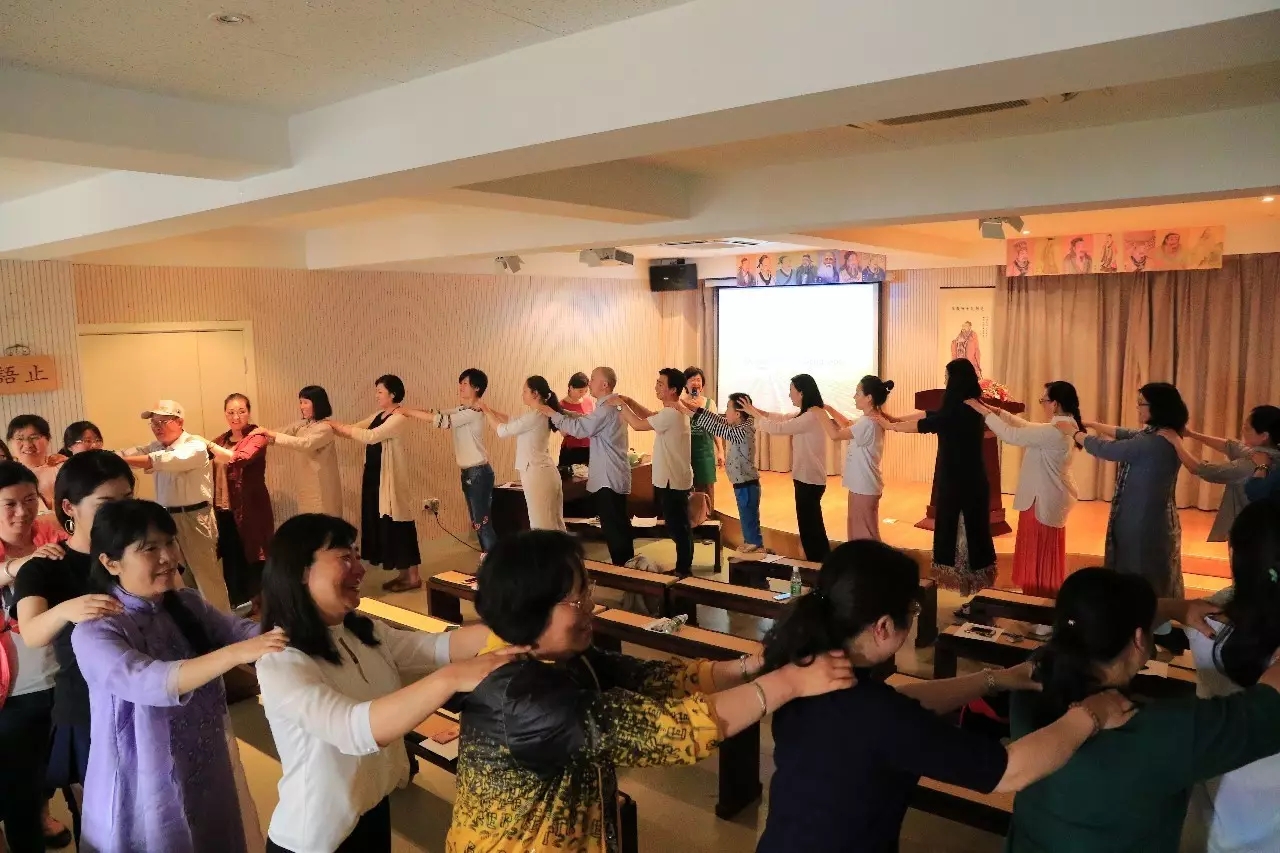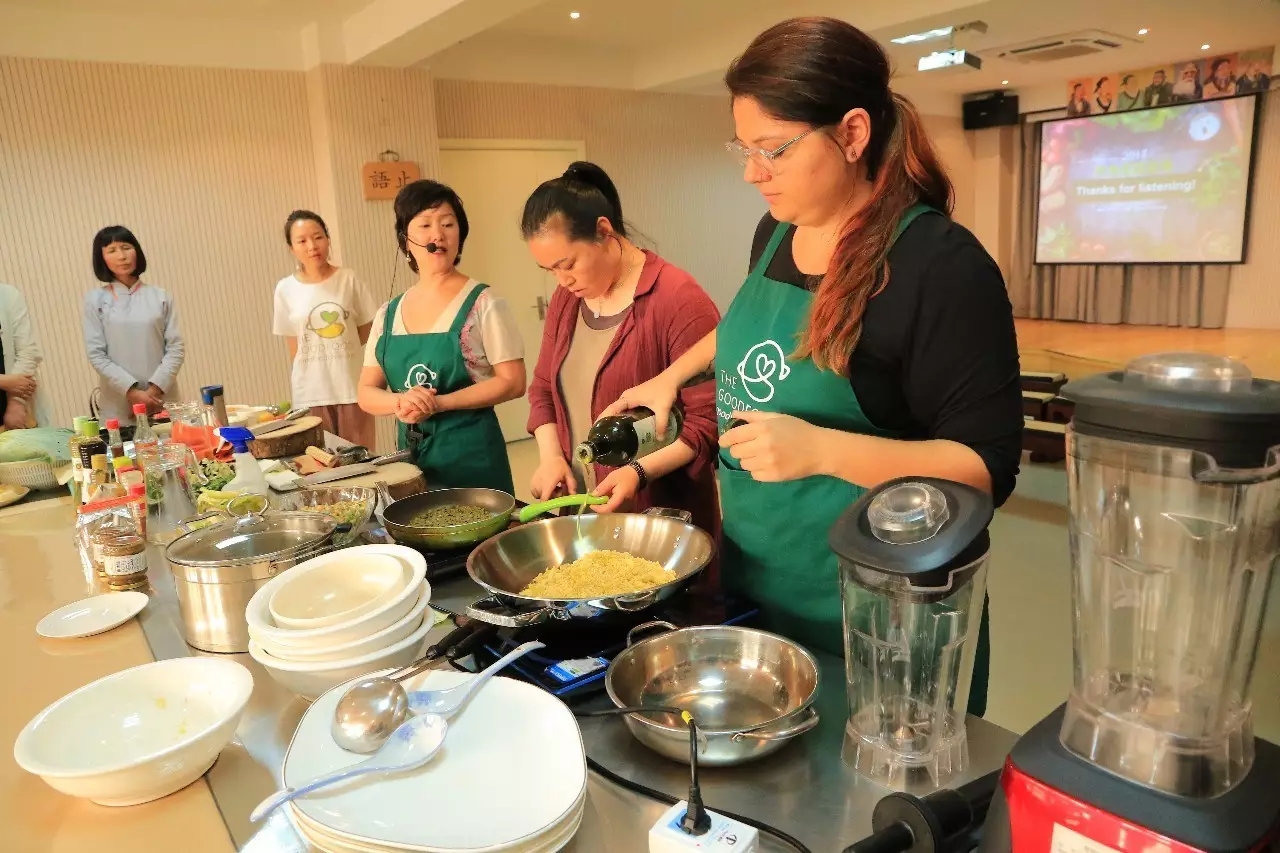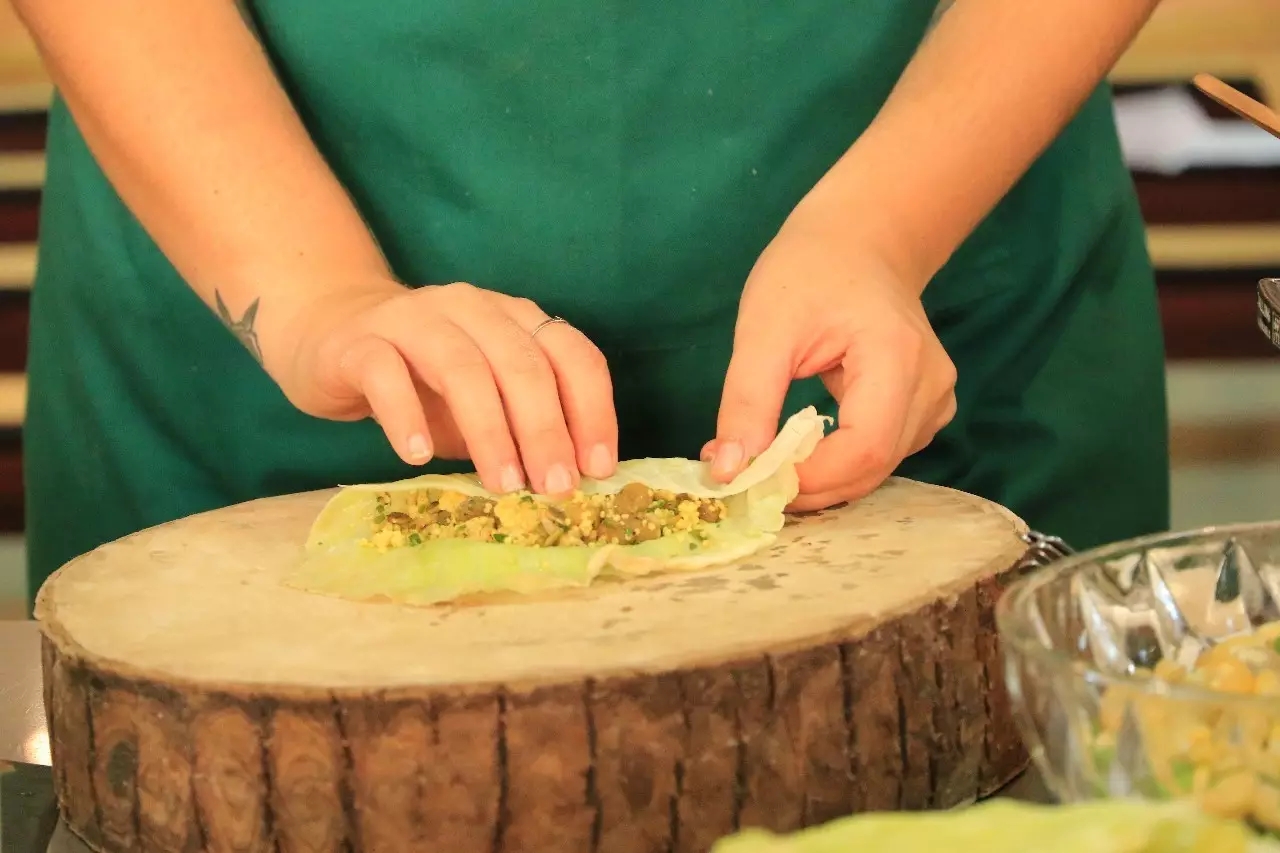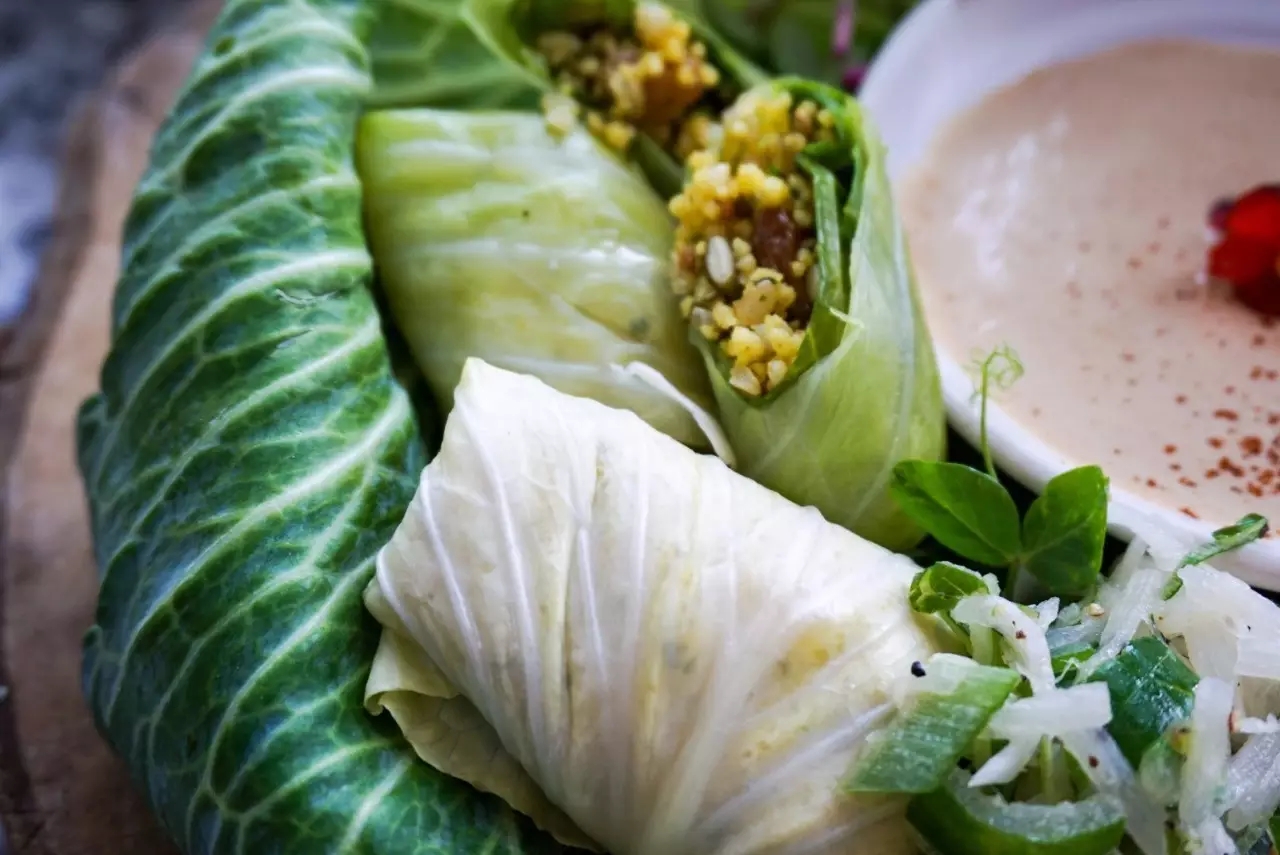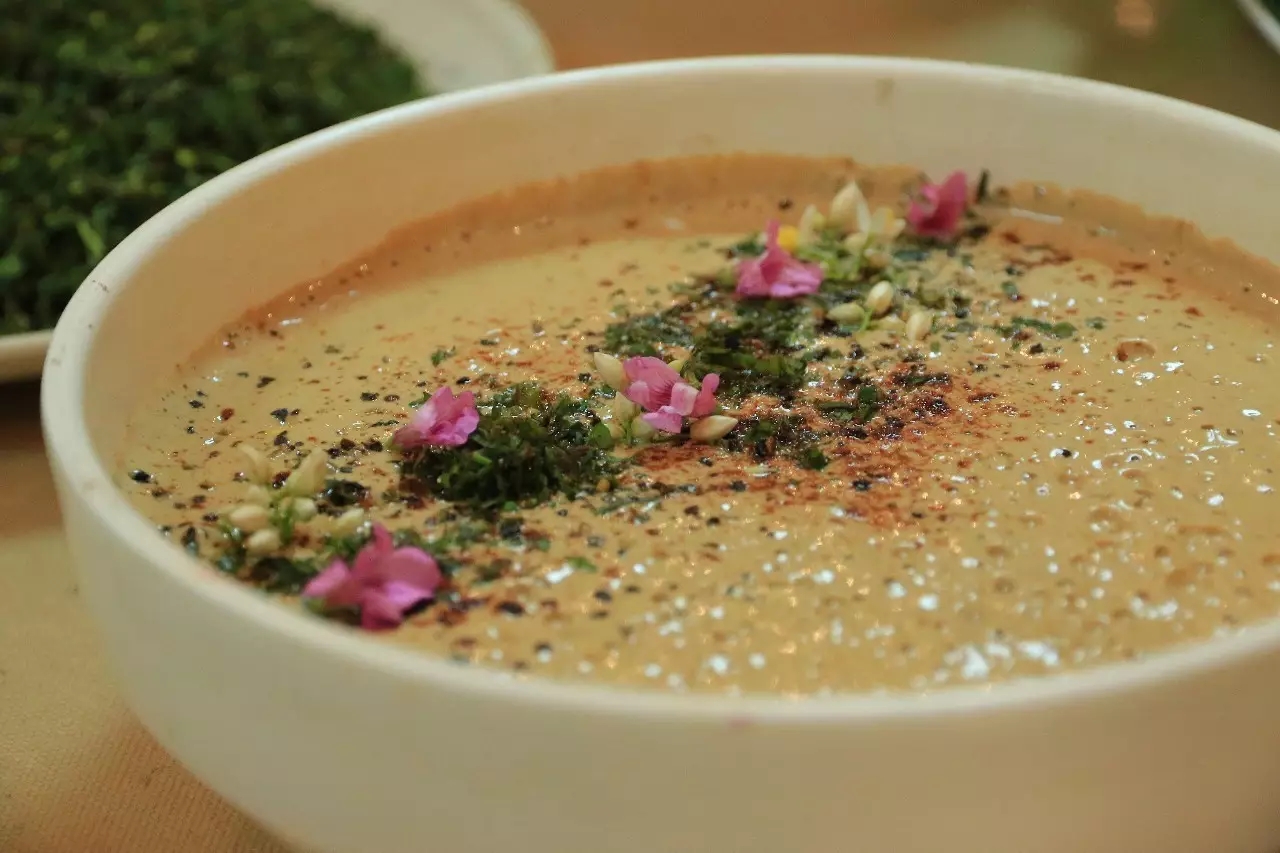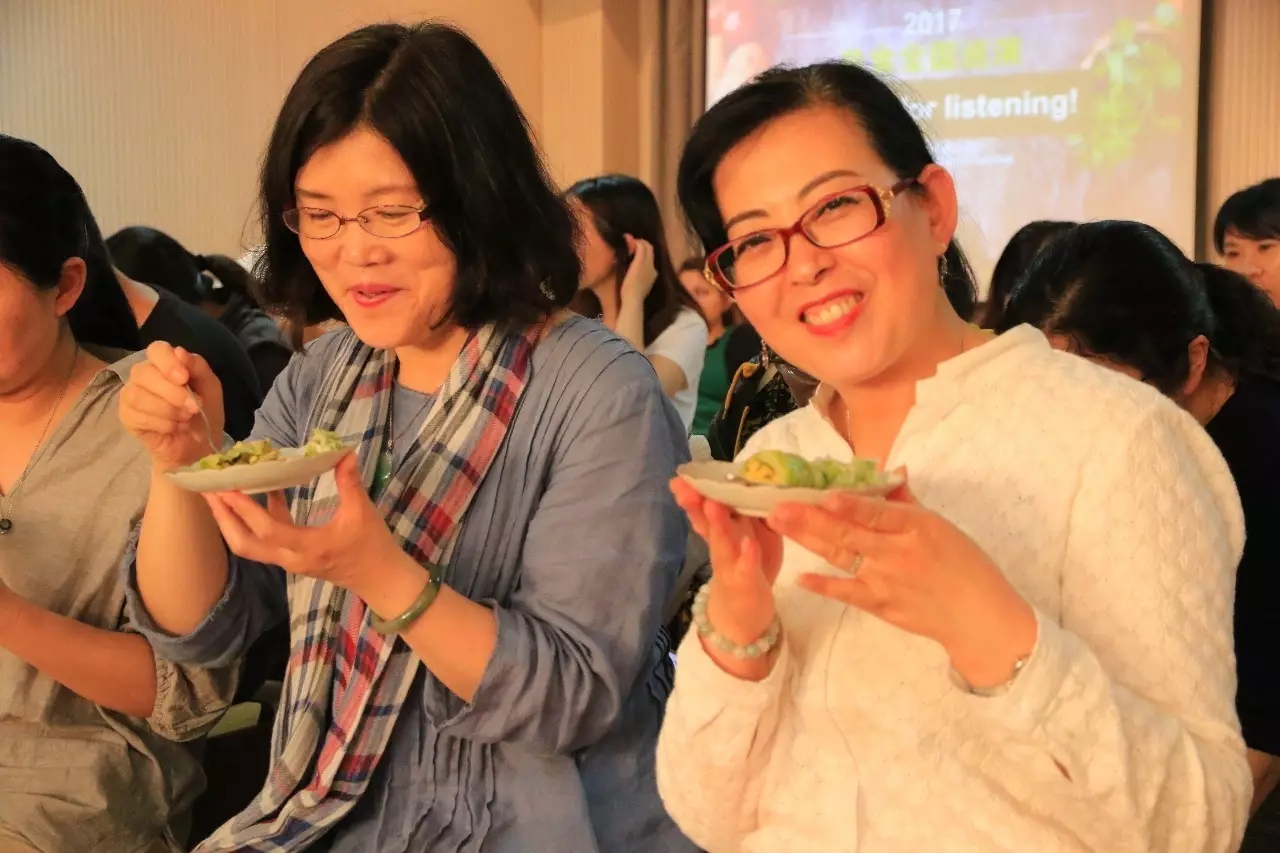 Good Food team visited the beautiful ancient city Yangzhou.
We were invited by Weipu Cultural Co., Ltd., a company who aims to "Protect The Environment for The Planet,"
We shared two food educational workshops.
First, we started with my favorite little game: "Which Vegetables Are In Season?" Next we did an interval messaging exercise and a plant-based cooking demonstration.
For five days, we stayed together like a family.
At the very end, Weipu Cultural Co., Ltd sent us each thank-you notes.
The best feedback we get is the encouraging applause from all participants!
18。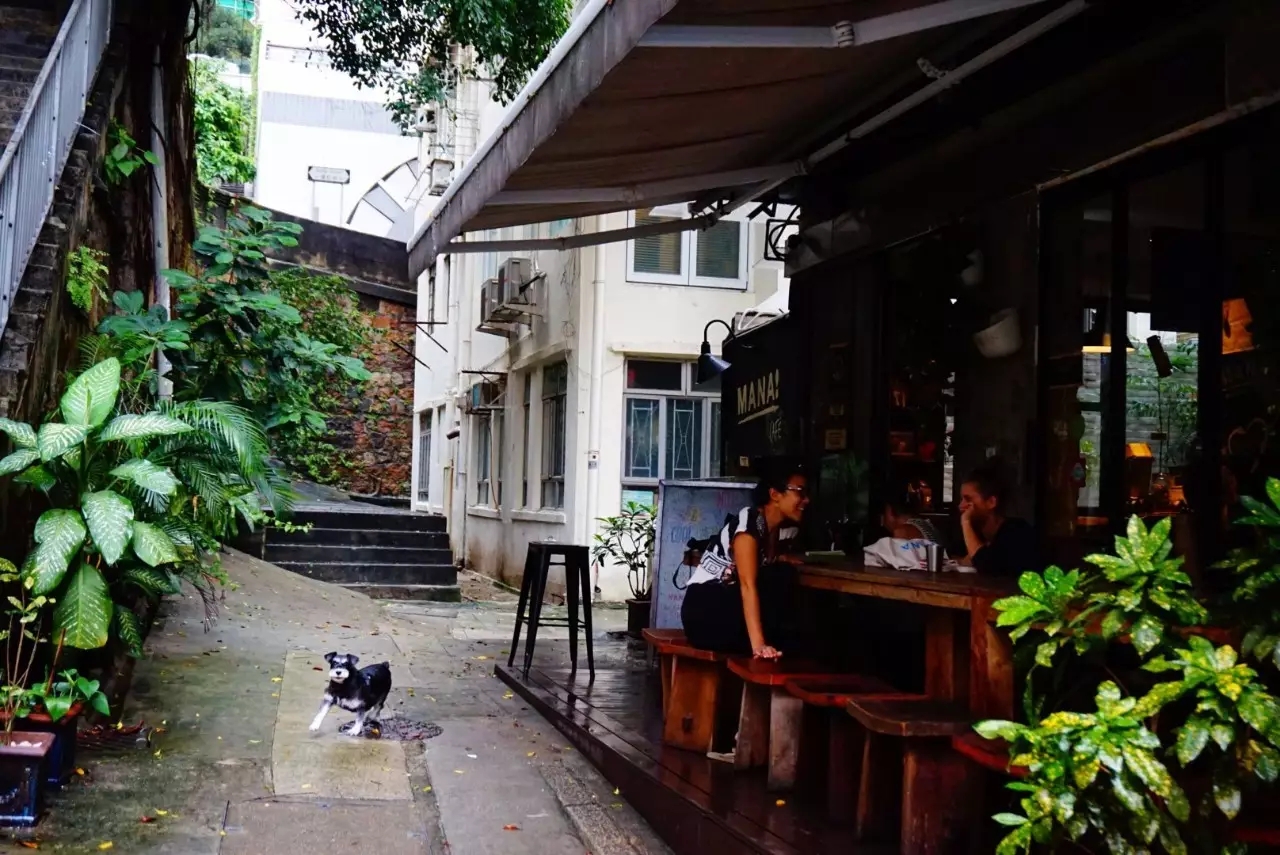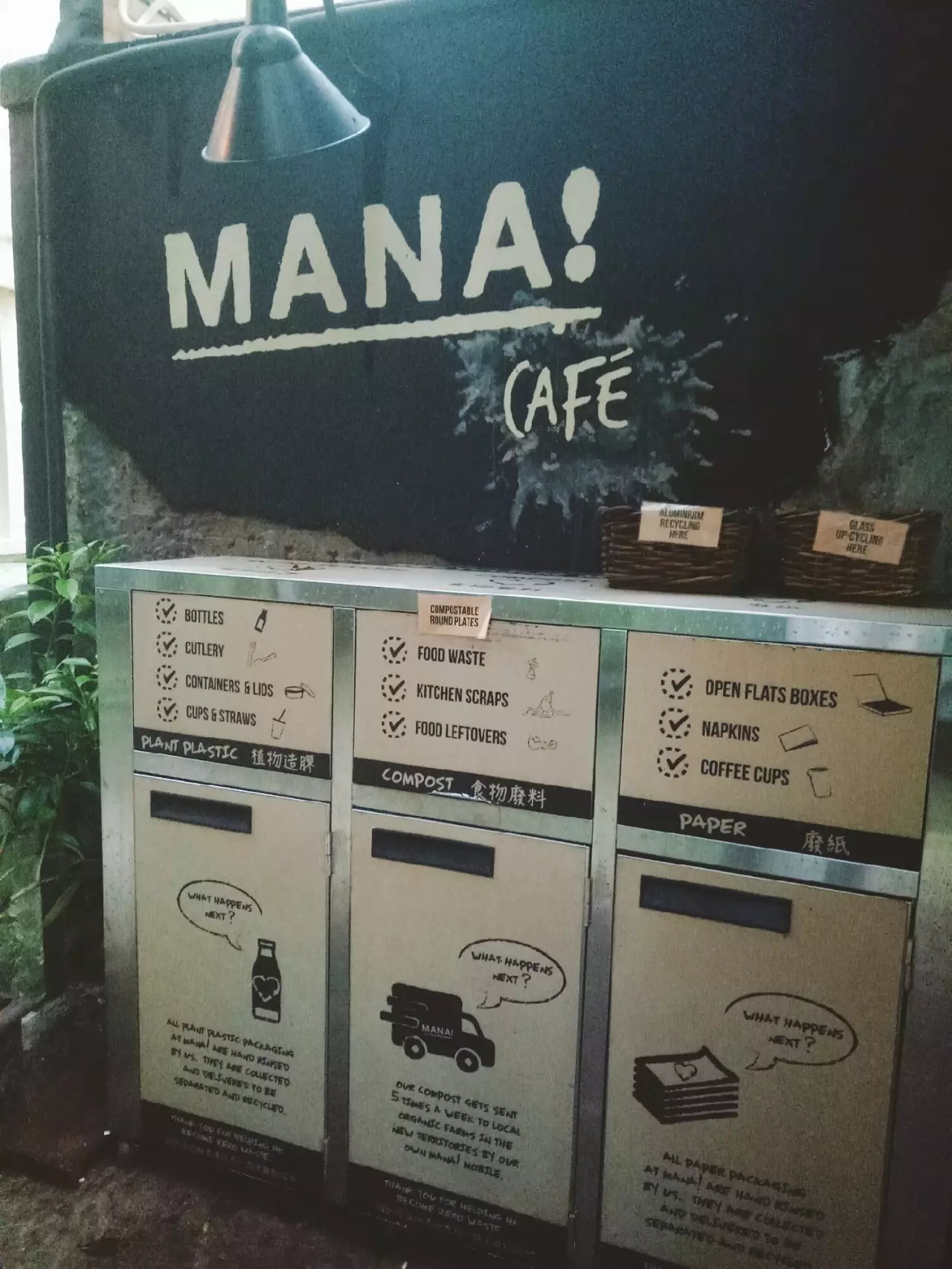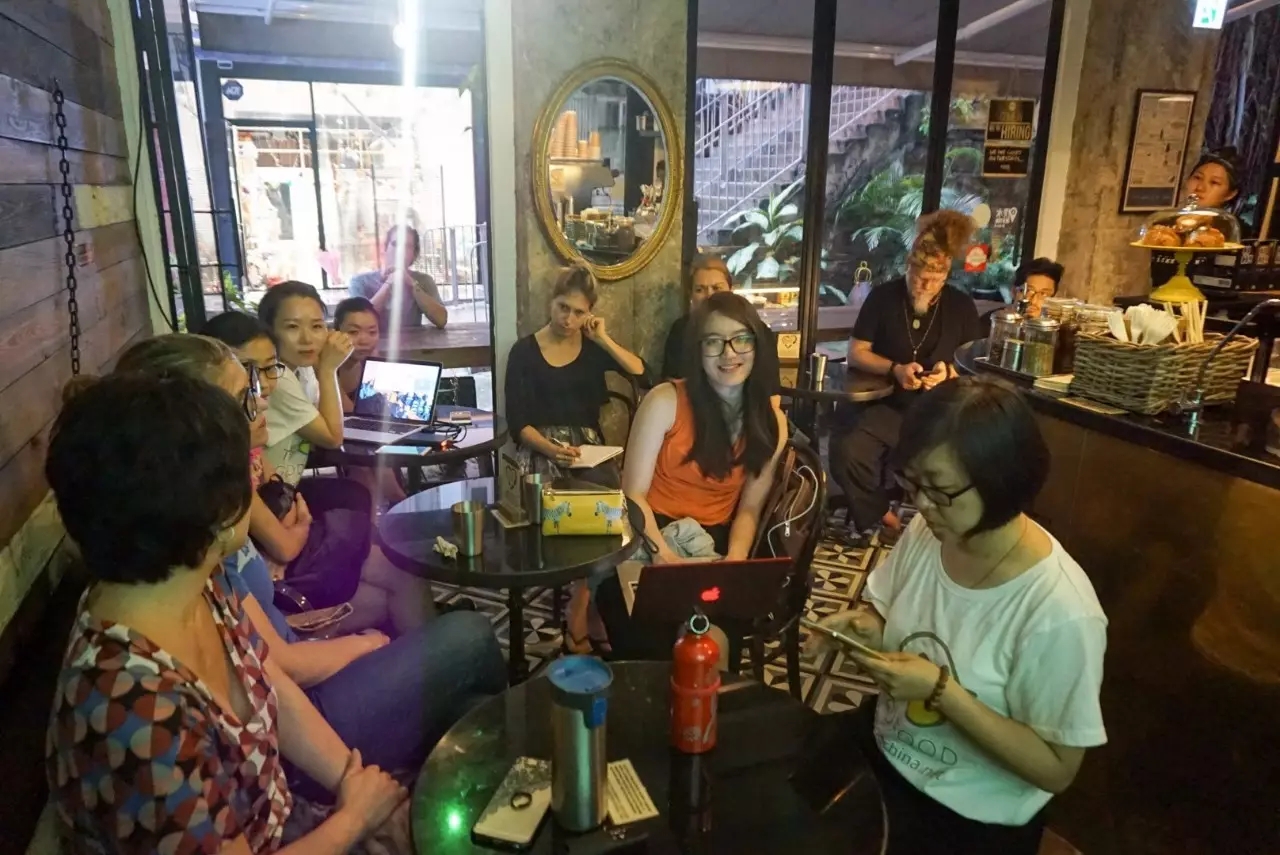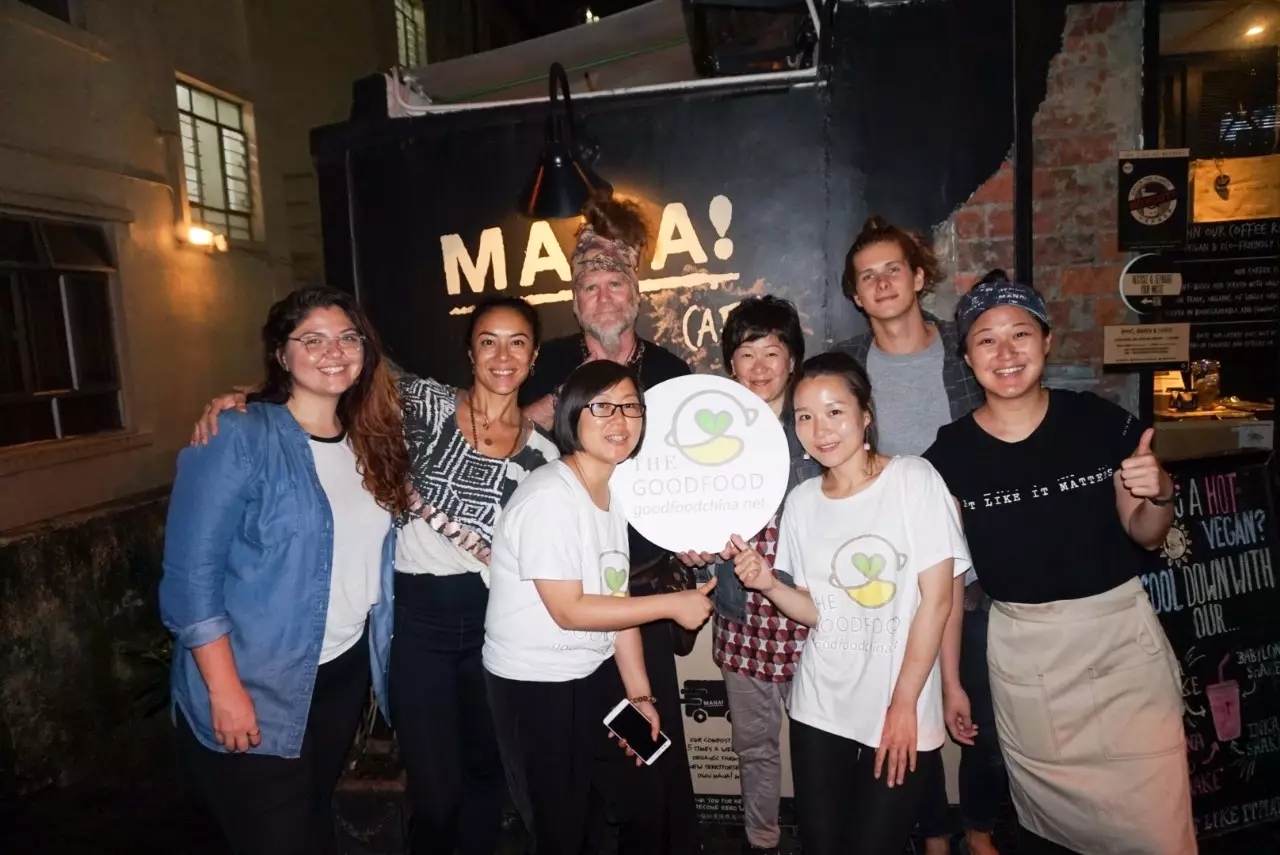 Do you know that Hong Kong's per capita consumption of meat and seafood is exceptionally alarming? The Good Food team flew to Hong Kong.
We went into a green cafe, "Mana Cafe."
We discussed:
Diet Change NOT Climate Change!
19。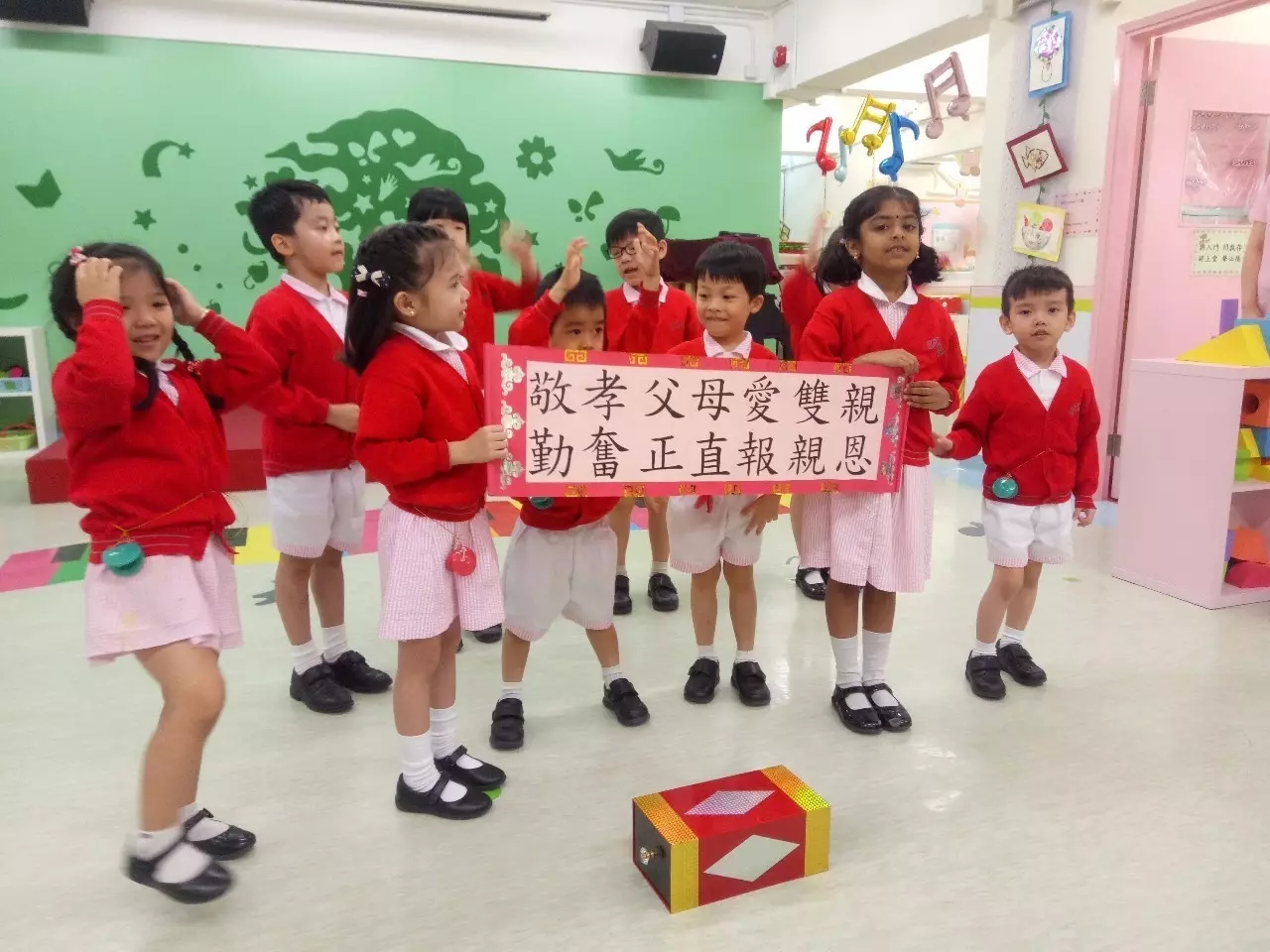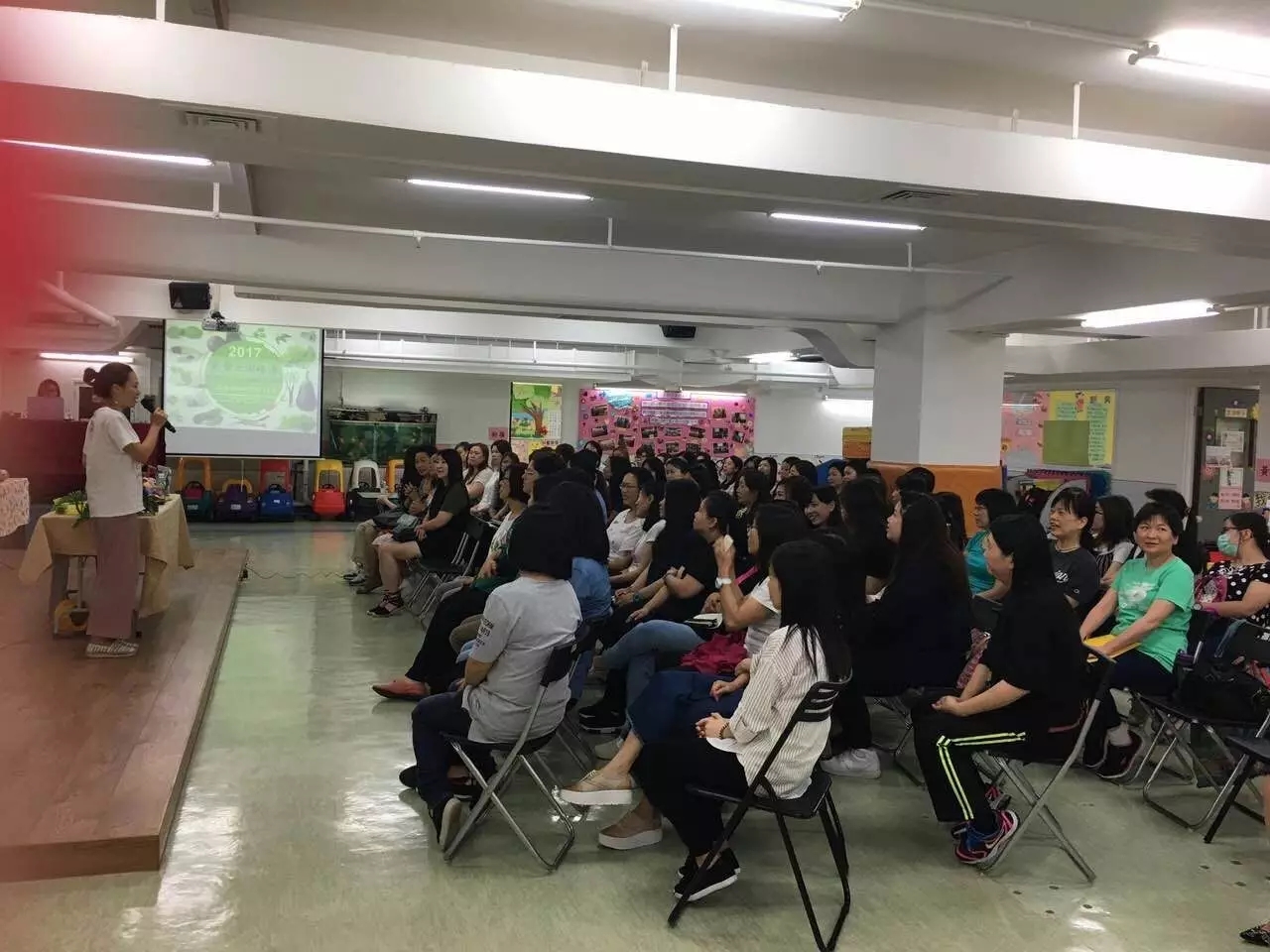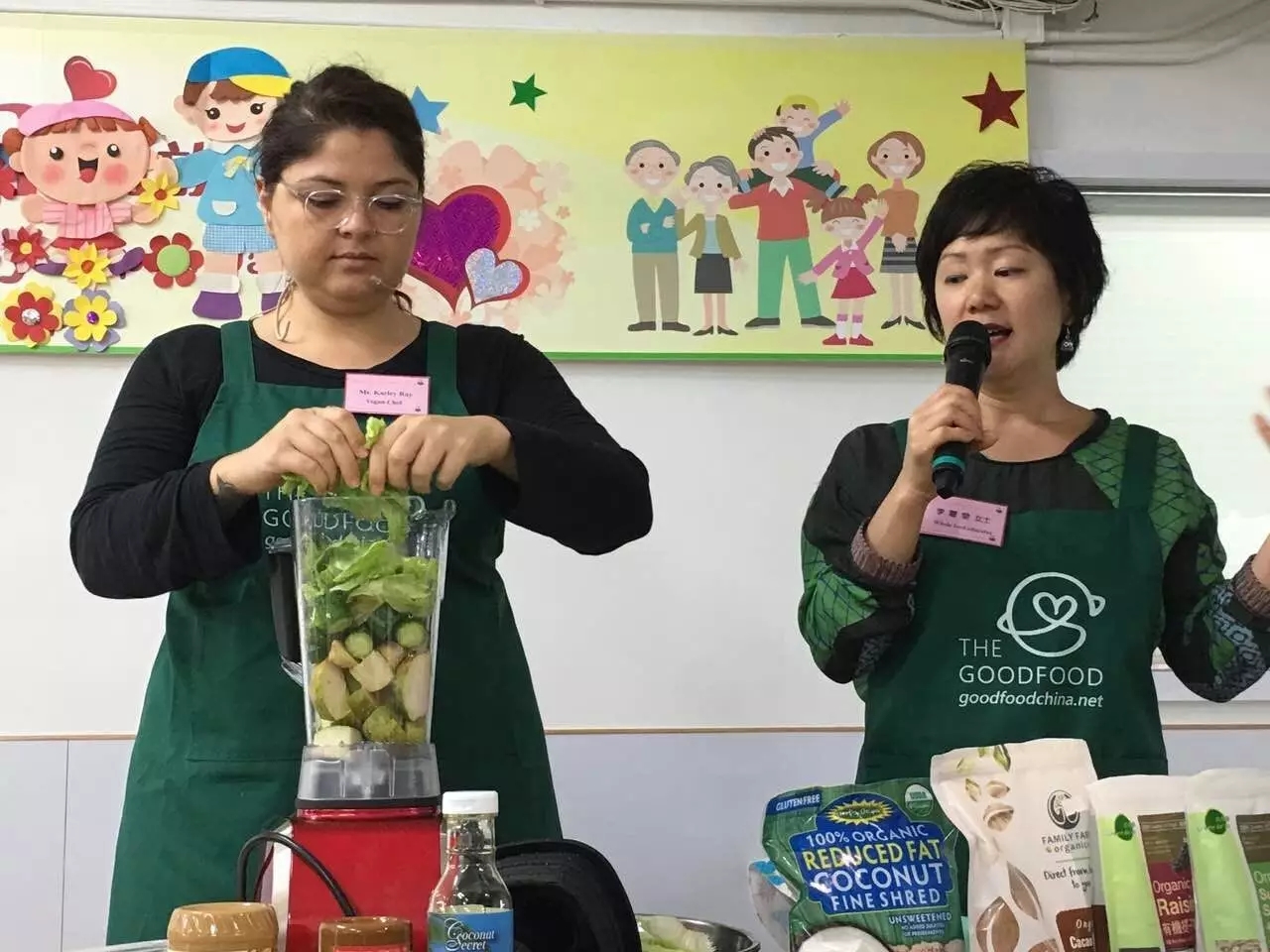 For our second stop in Hong Kong, we went to Catiline Kindergarten.
Kids here sing, dance, and chant traditional Chinese cultural songs.
The principal of the kindergarten, Mr. Wen, has had his staff read the Analects for the past ten plus years.
We are fortunate to have had an audience of nearly 100 teachers with whom to share the perspectives of food education.
20。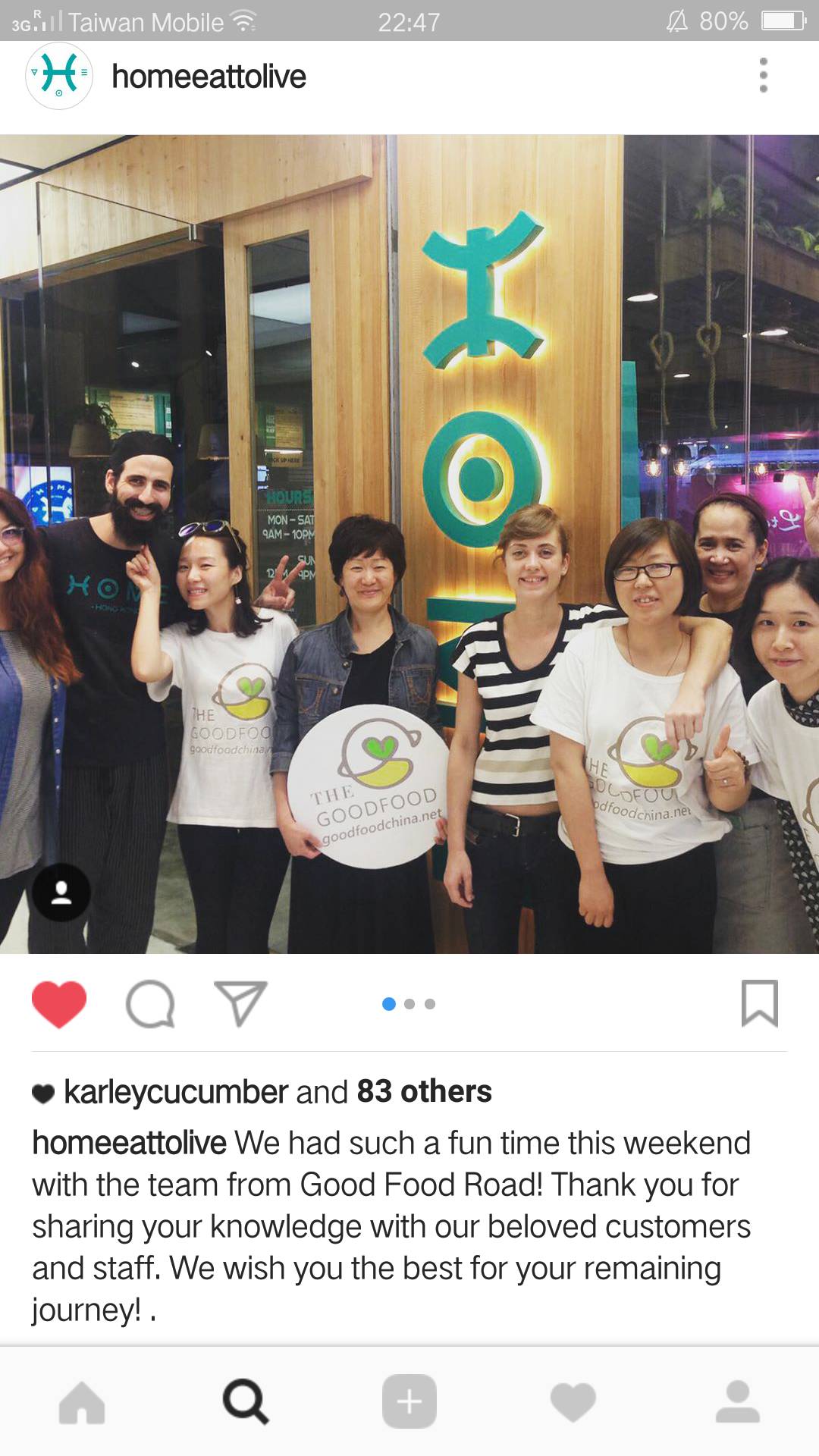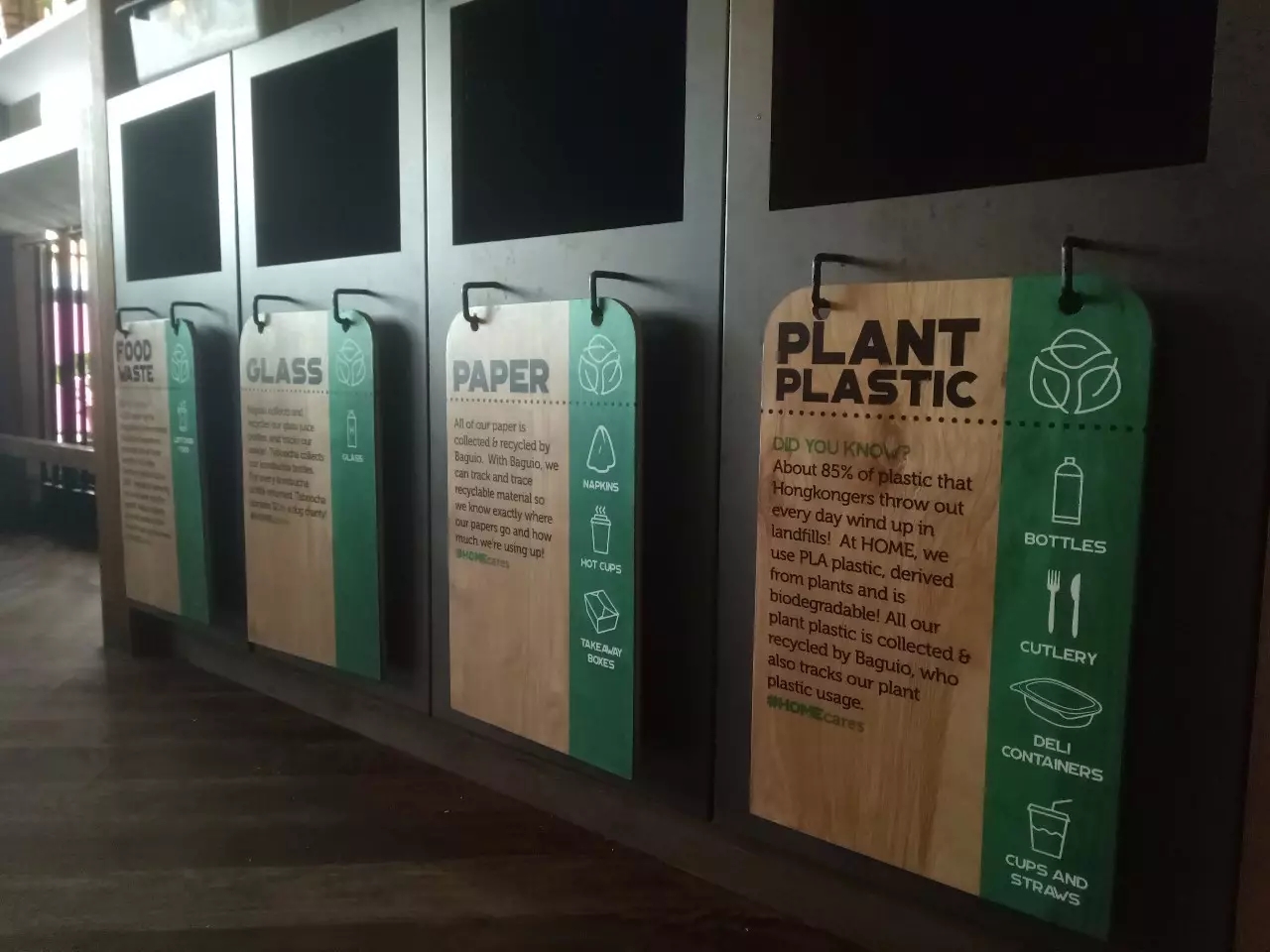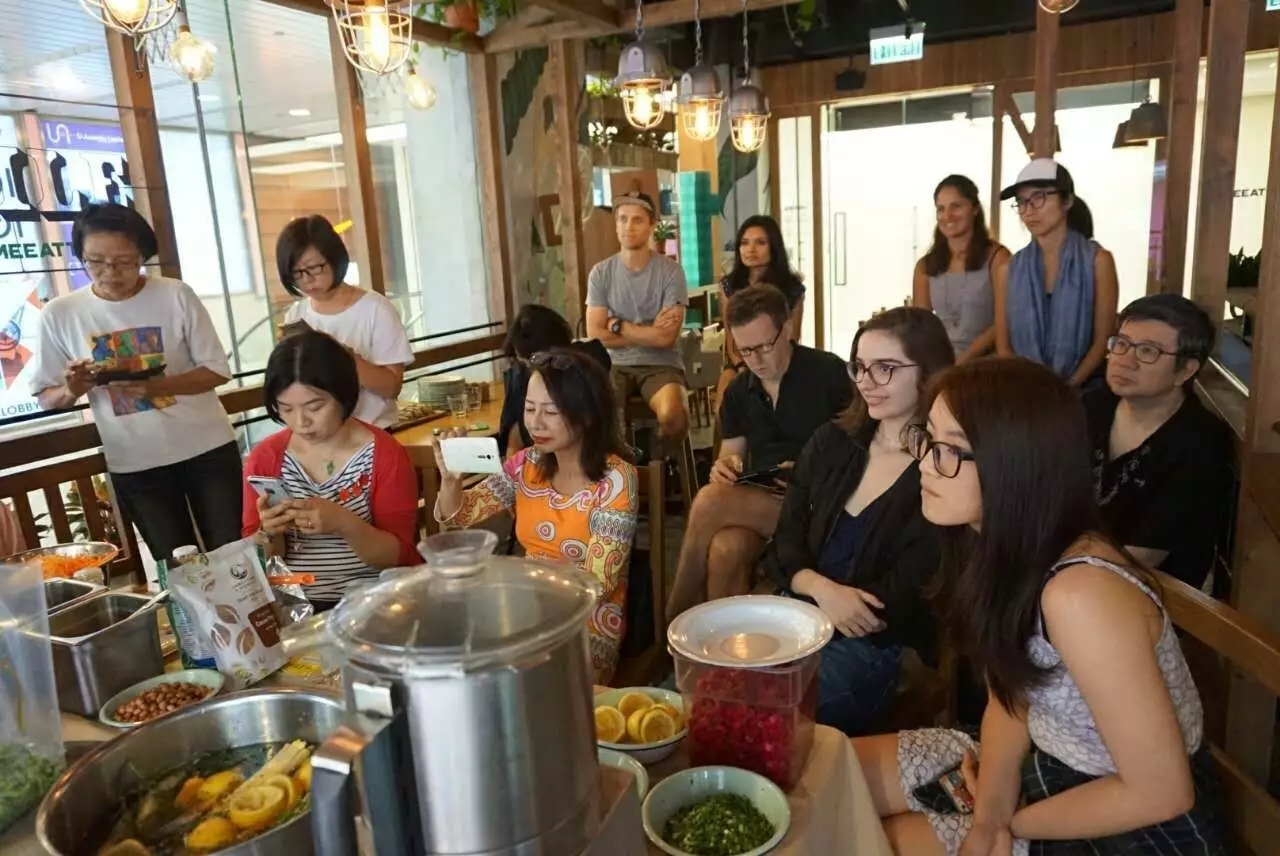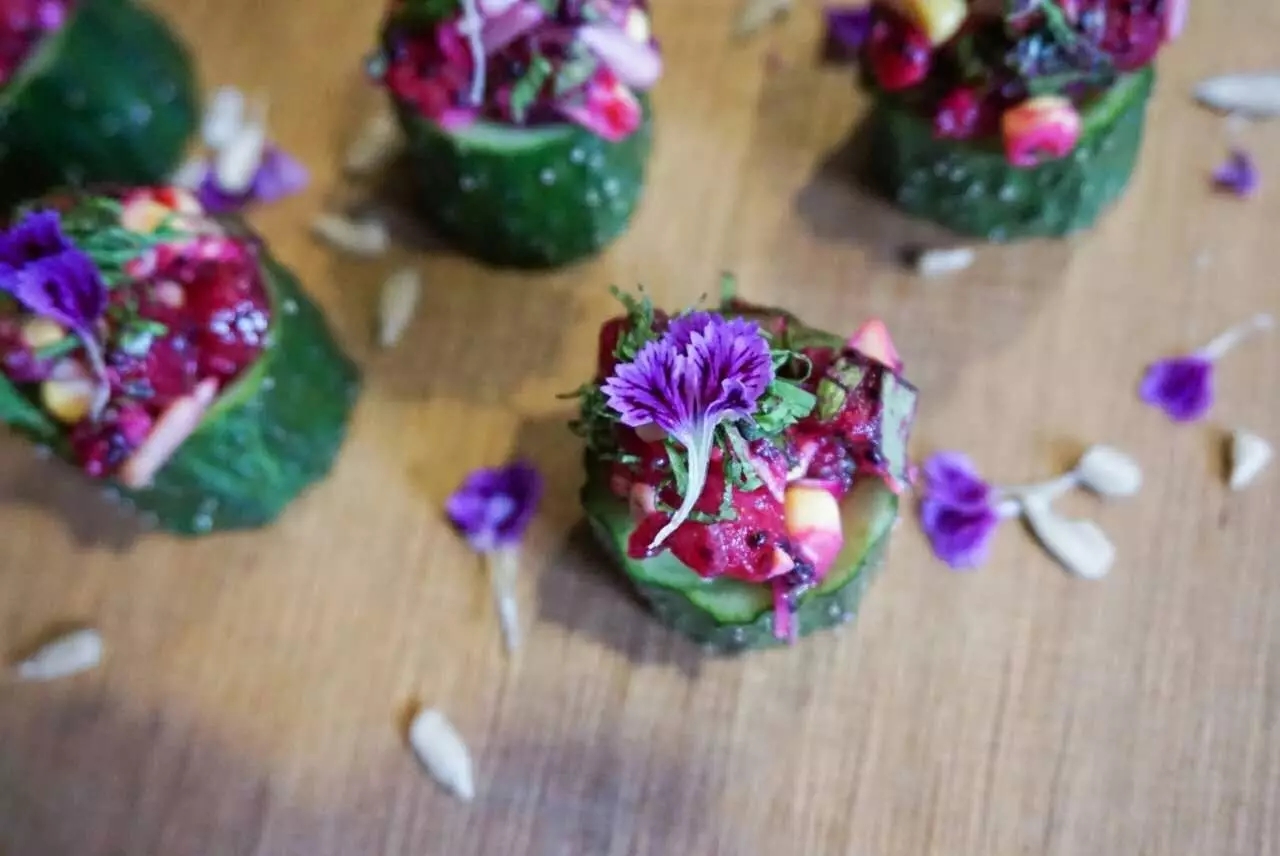 For our third stop in Hong Kong, we went to the green vegetarian restaurant "Home" to eat
Red Velvet Raw Cake + Dragon Fruit Salad Cucumber Cups.
Turns out that plant-based dishes can be creative and beautiful.
21。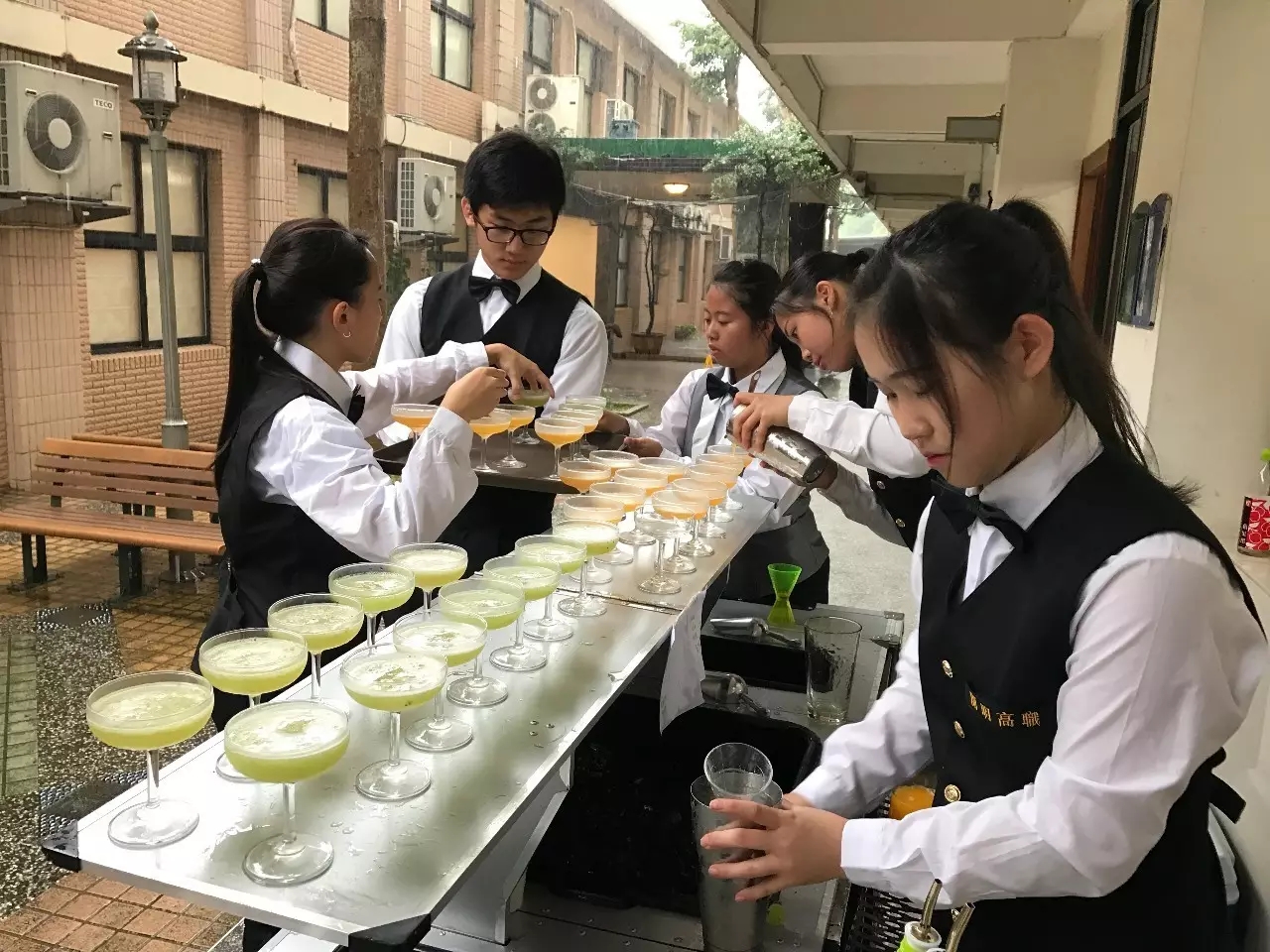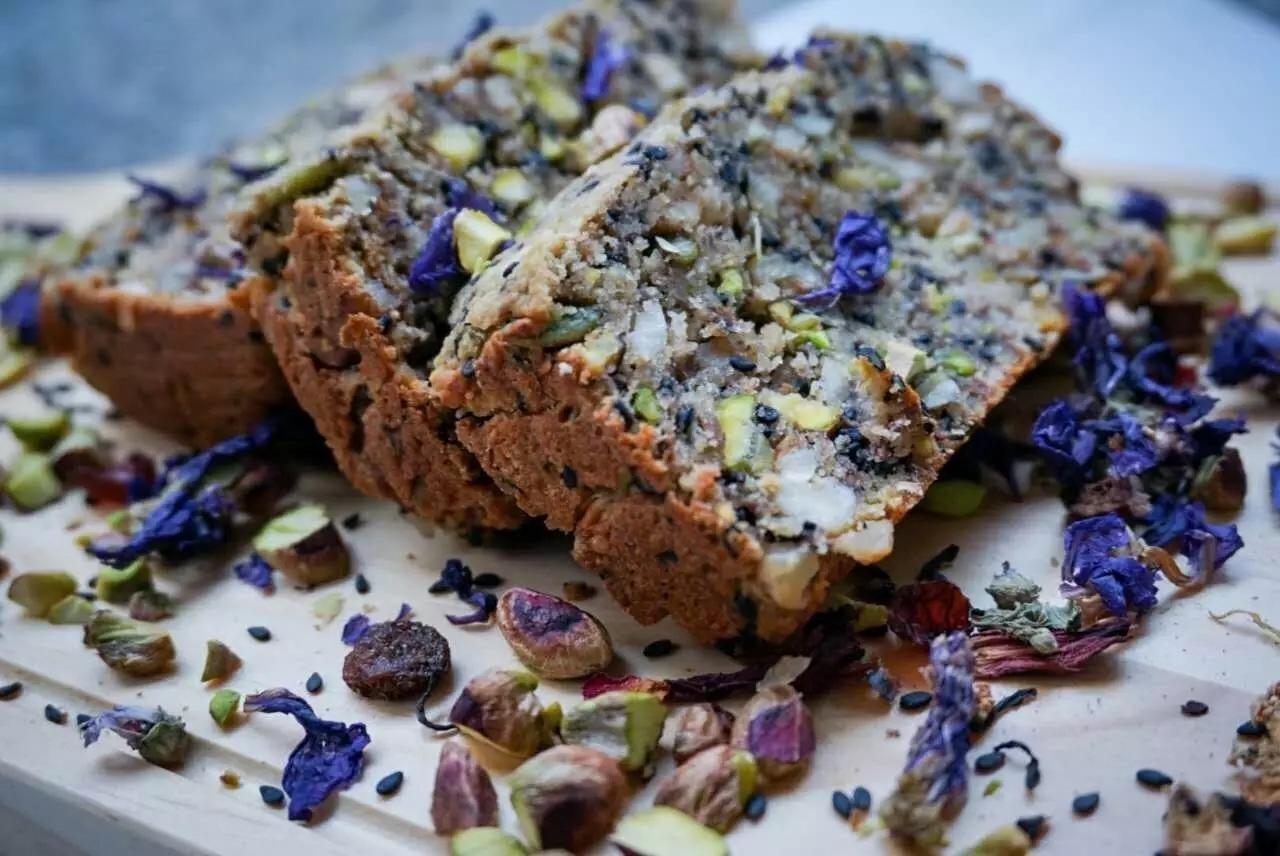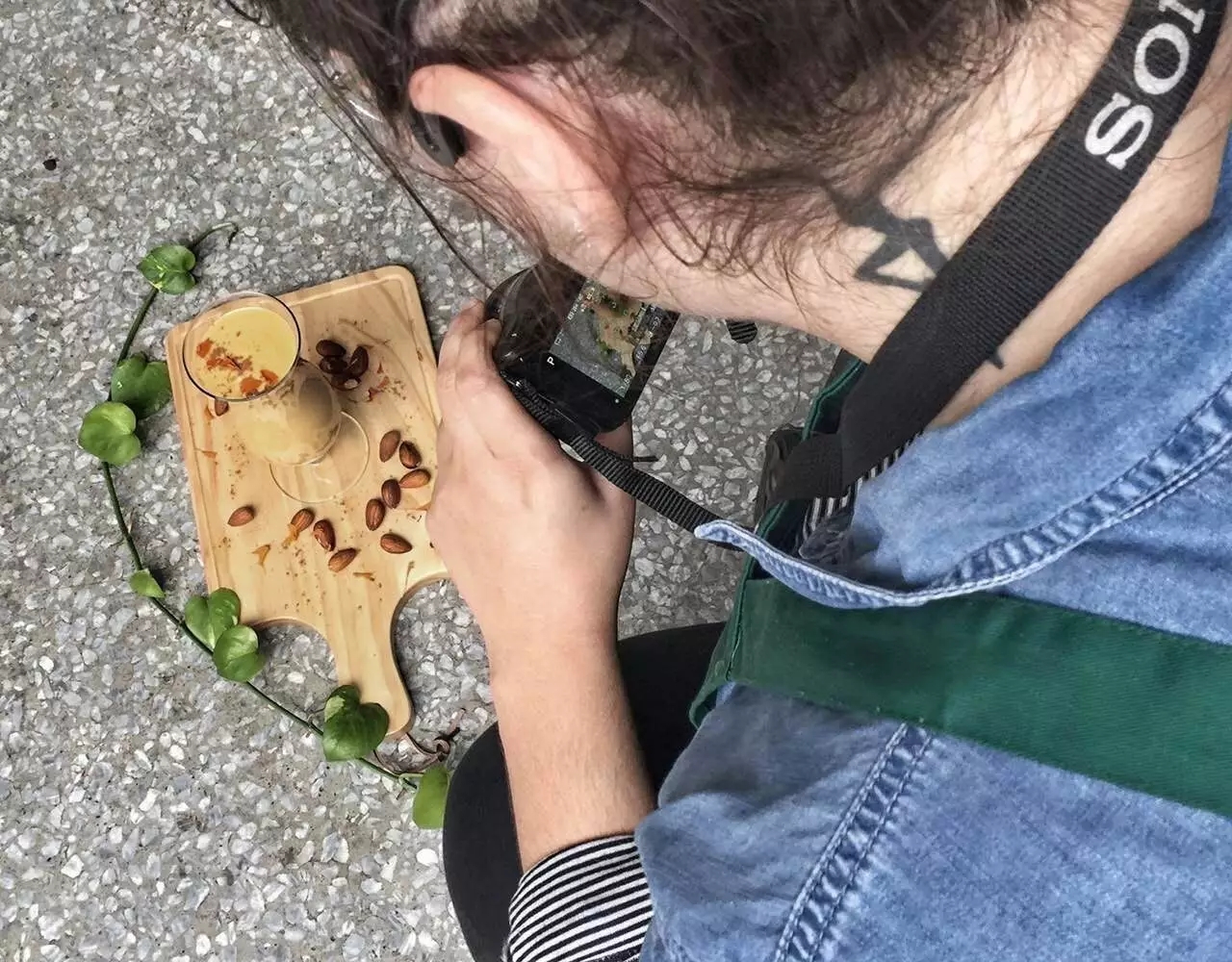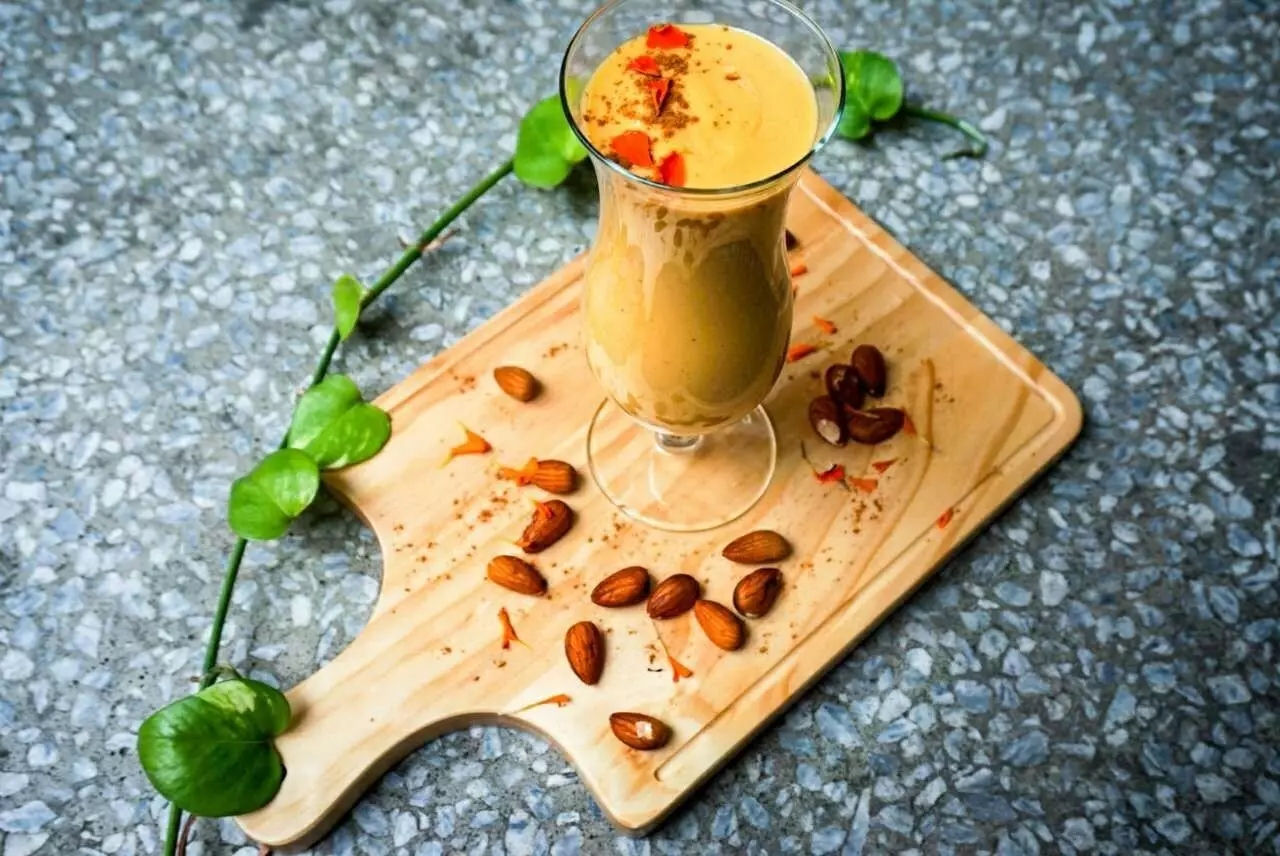 Good Food Roadshow took a trip to Taiwan, thanks to the effort of Taiwan Kai Ming Senior Technical and Commercial Vocational School's teachers and students, who tried plant-based meals for the first time with us.
We not only shared tips on vegan baking, but also gave advice on food photography, explored the real cost behind non-sustainable food with future chefs, and shared a more friendly and sustainable diet.
We were deeply aware of its significance.
22。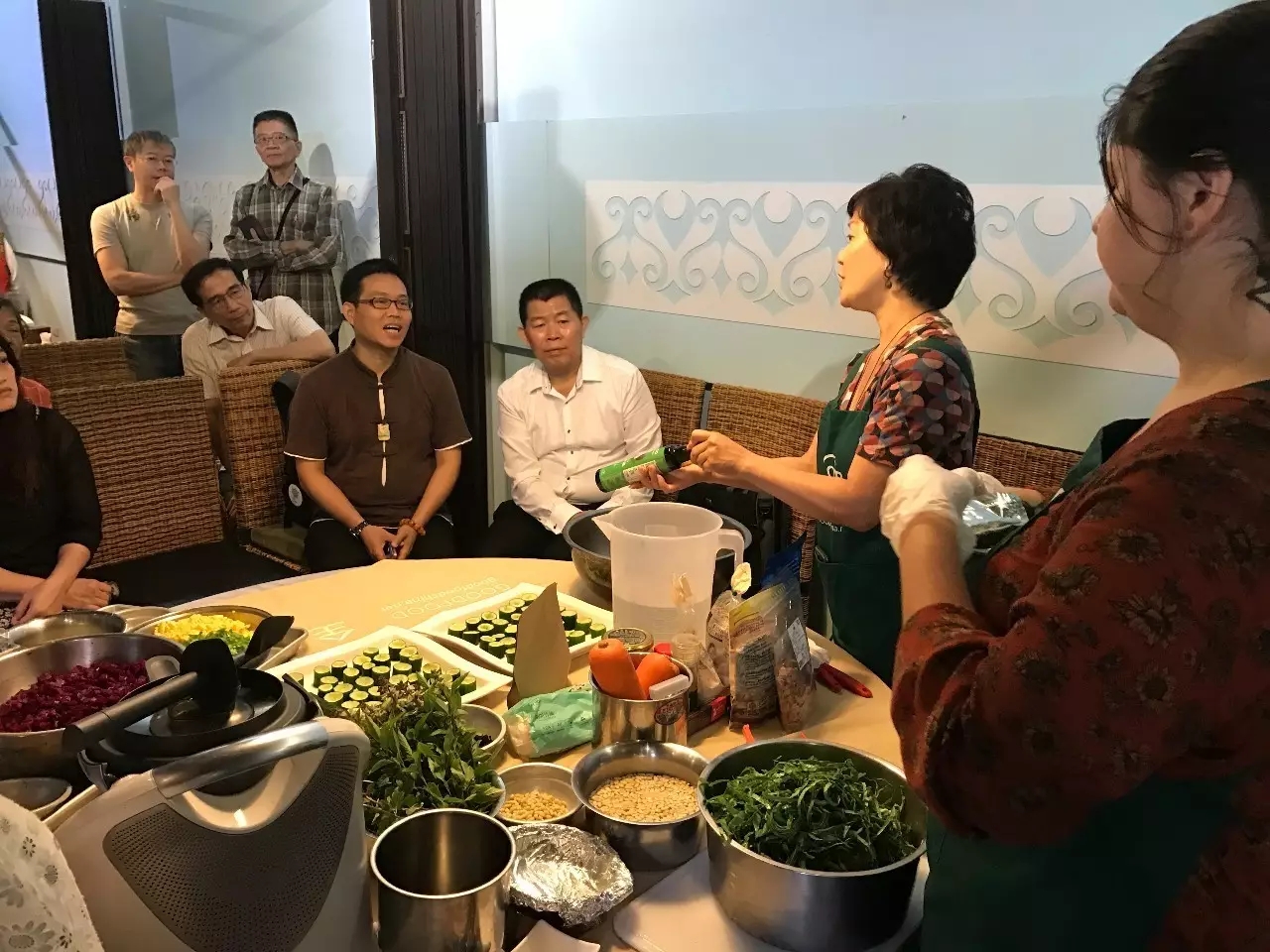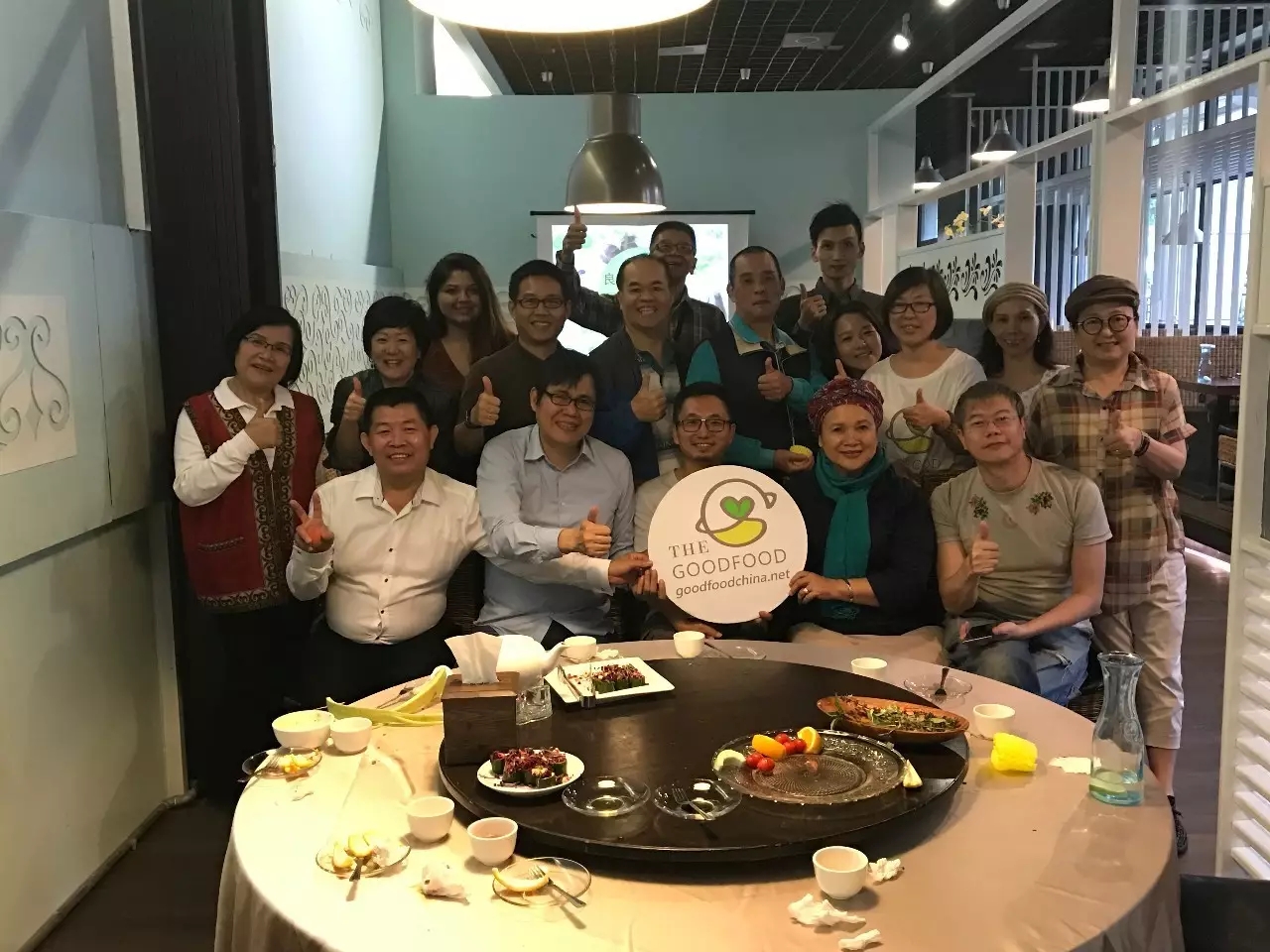 iVegan is not only a vegetarian restaurant, but also a vegetarian market.
At iVegan, we included Good Food education as part of the theme of plant-based BBQ (which included both products and dishes).
23。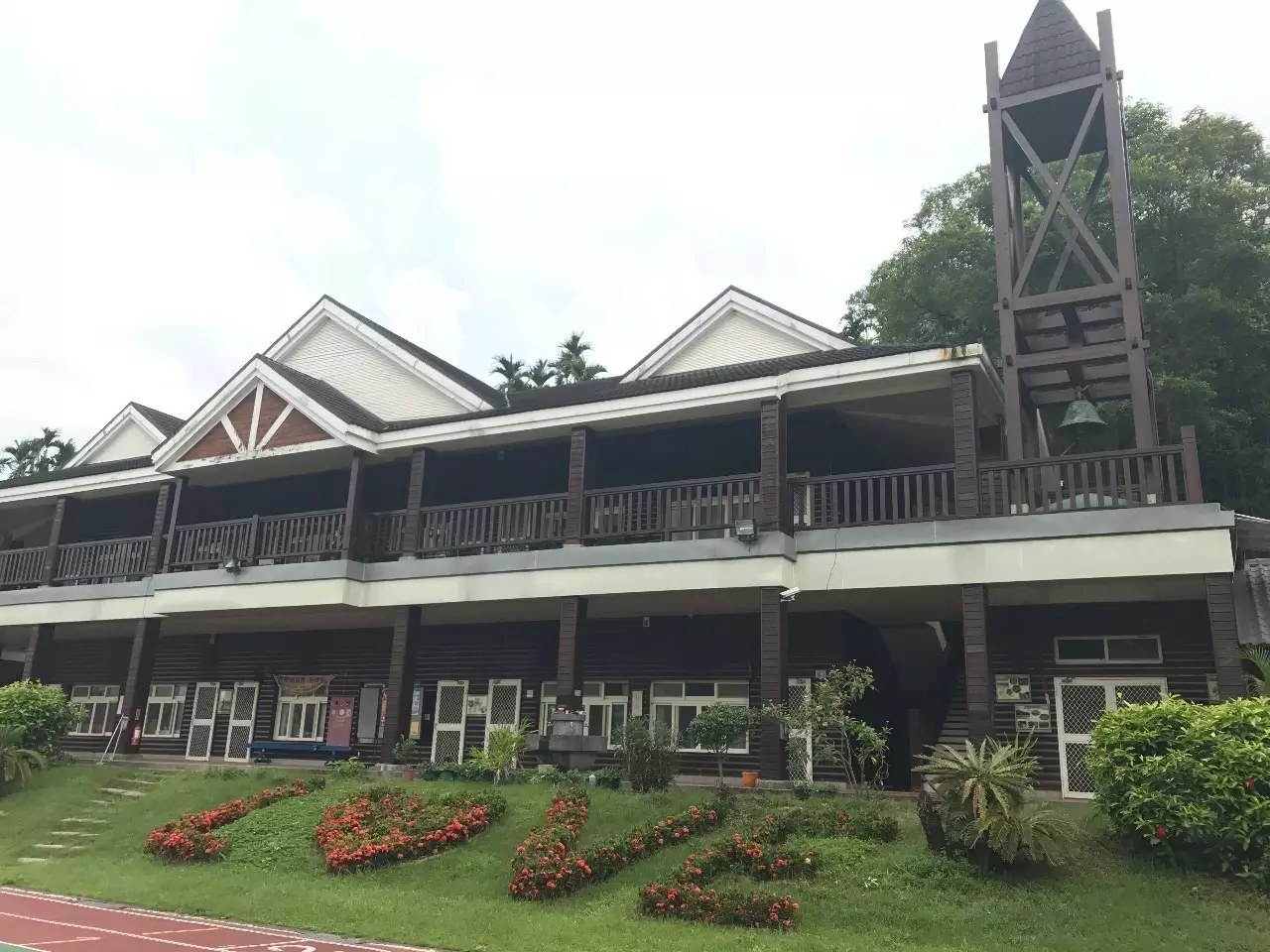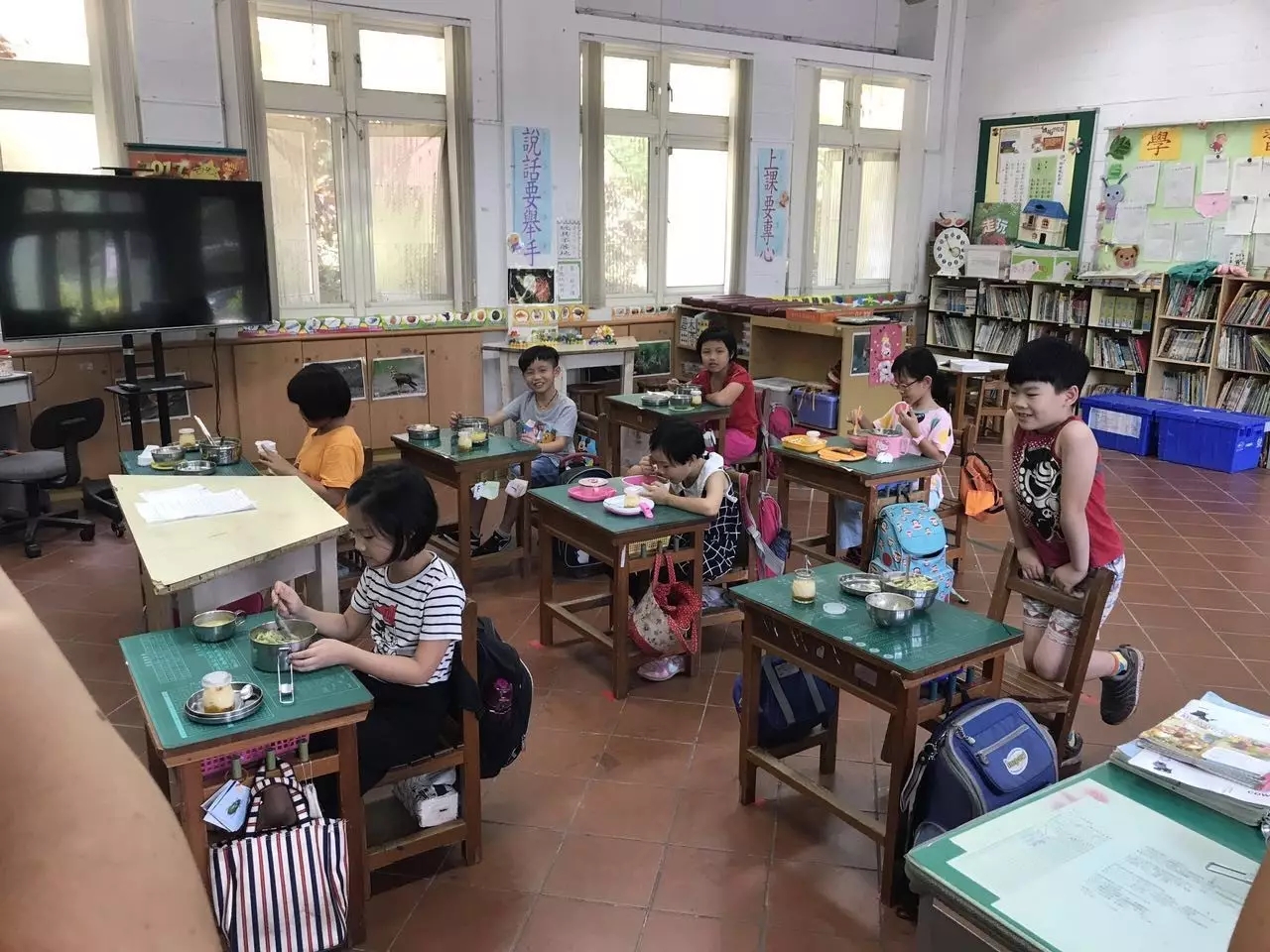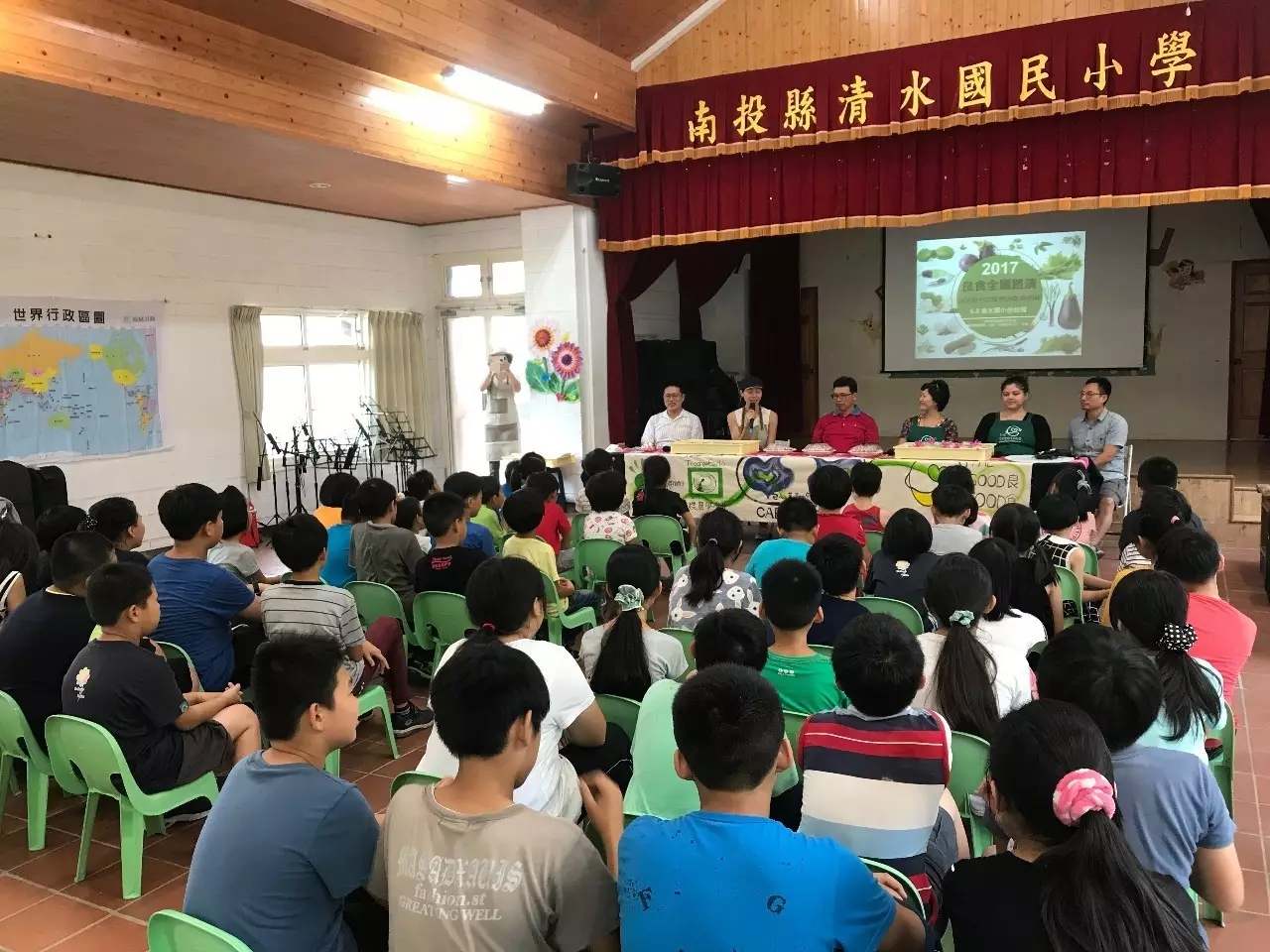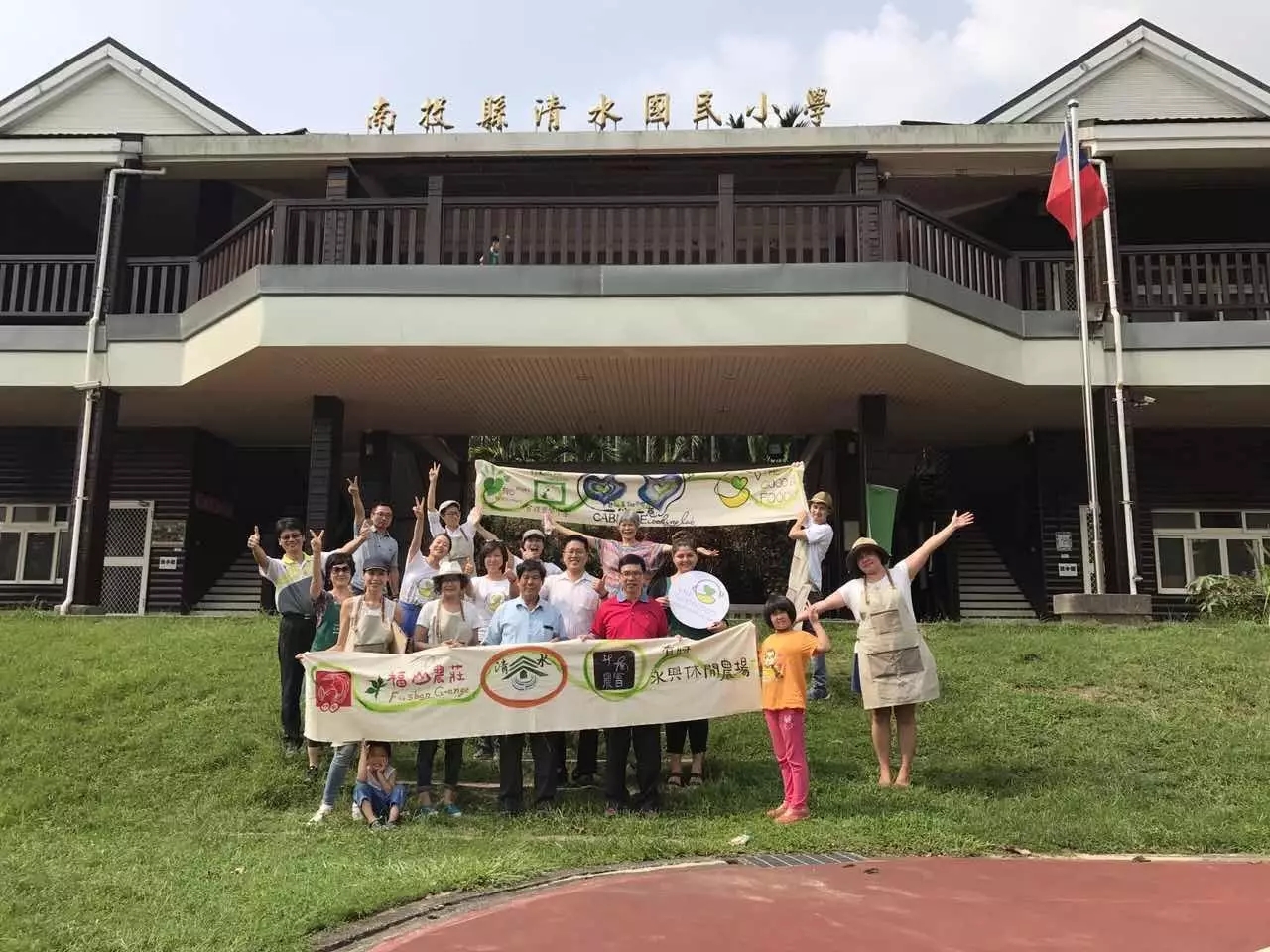 This is an elementary school on a mountain.
Many children are raised by their grandparents.
Tian, the Principal of the elementary school, helped the children learn to love the land, people, and the nature surrounding their school.
From farming and cooking,
the Good Food Fund and the Cabbage Experimental Kitchen
served a whole-food nutritious lunch for children.
We hope that our children who grow up in cities
can always live as close to nature!
24。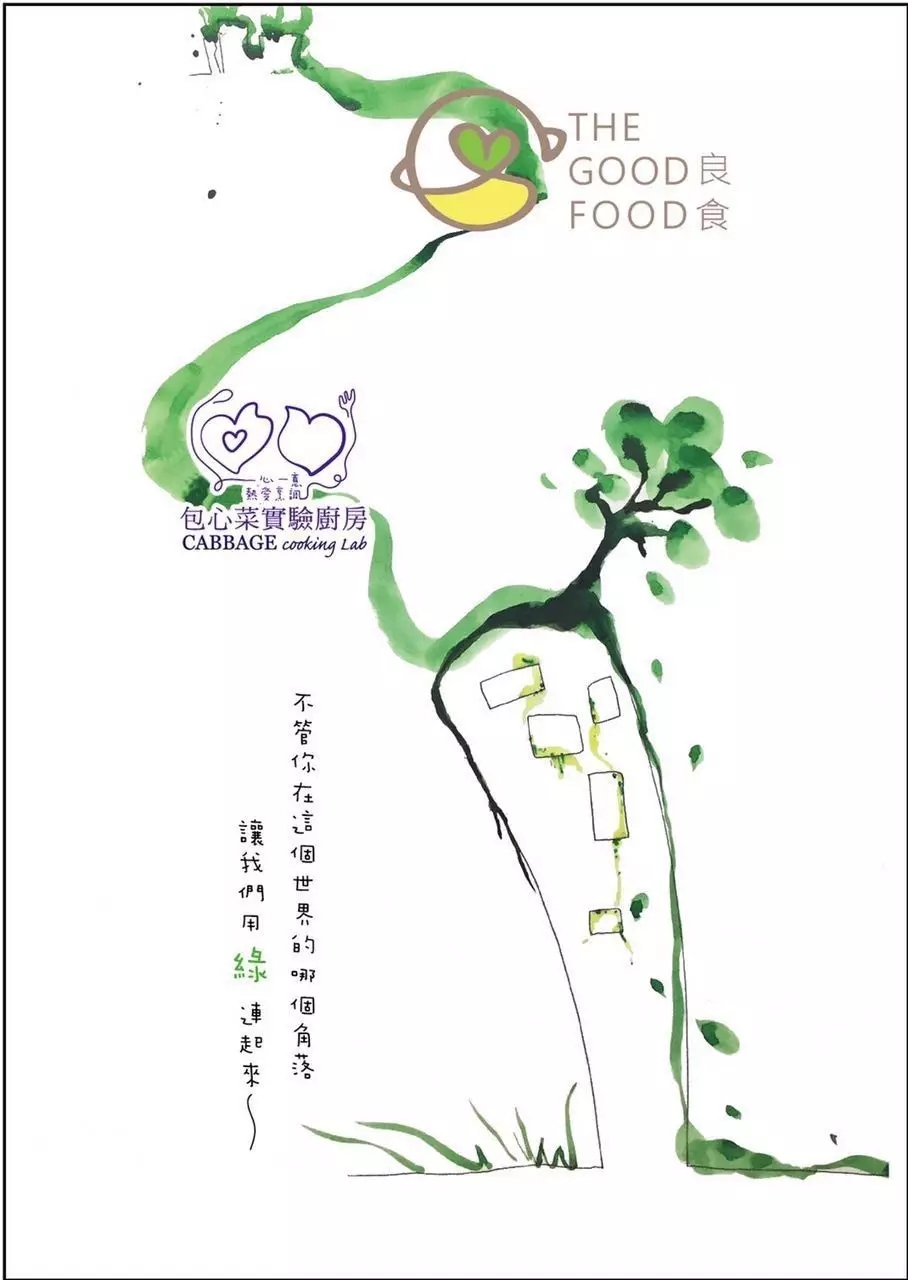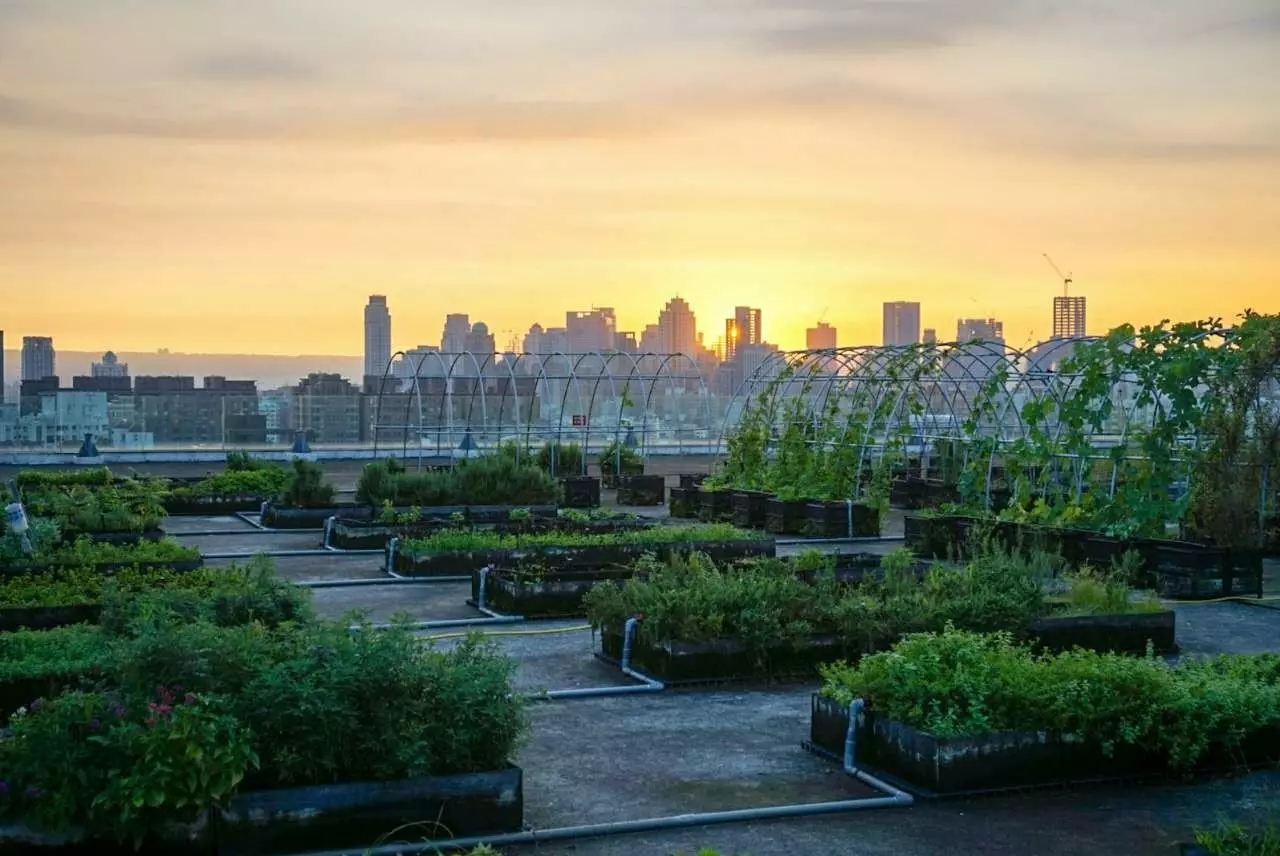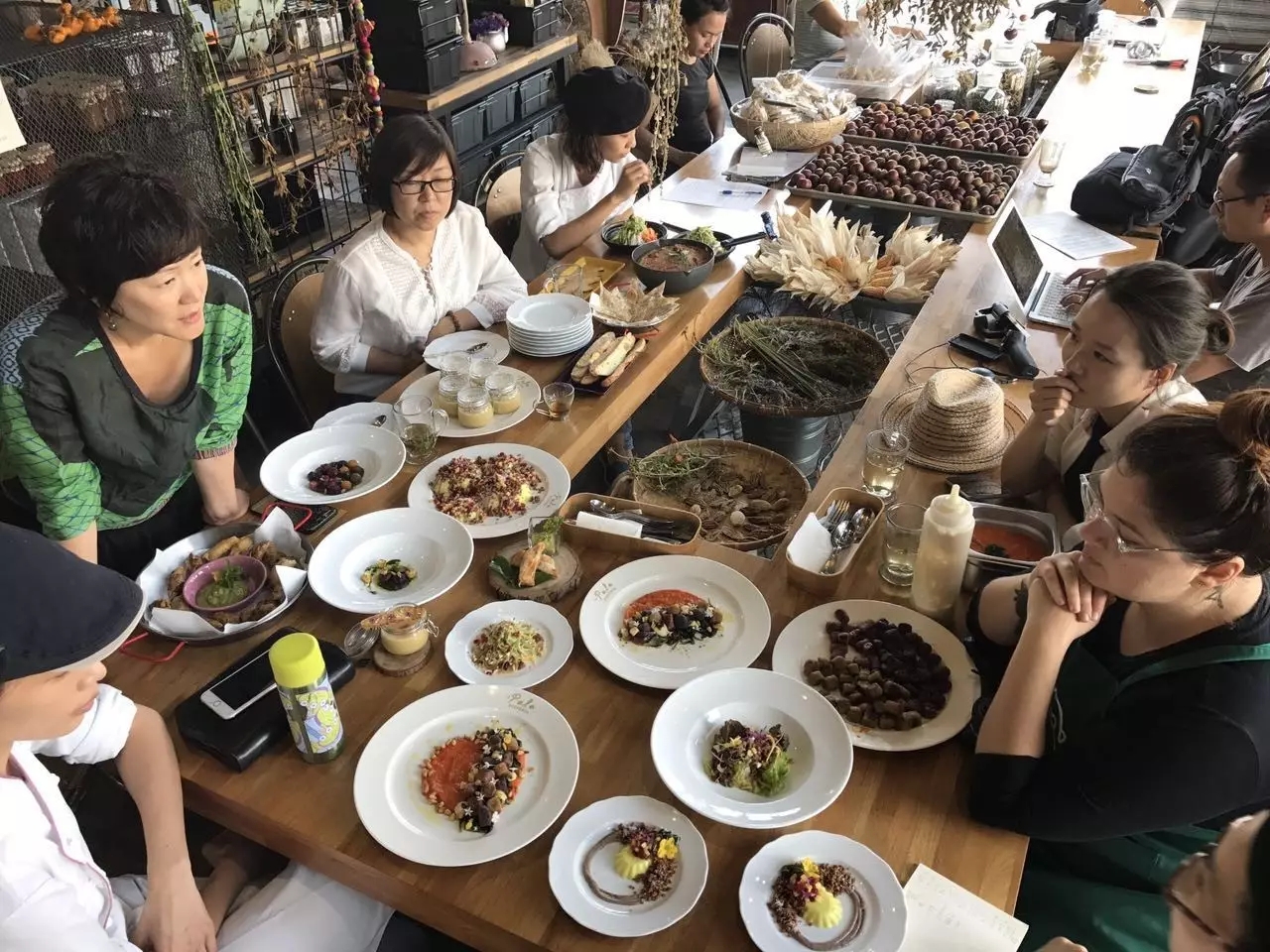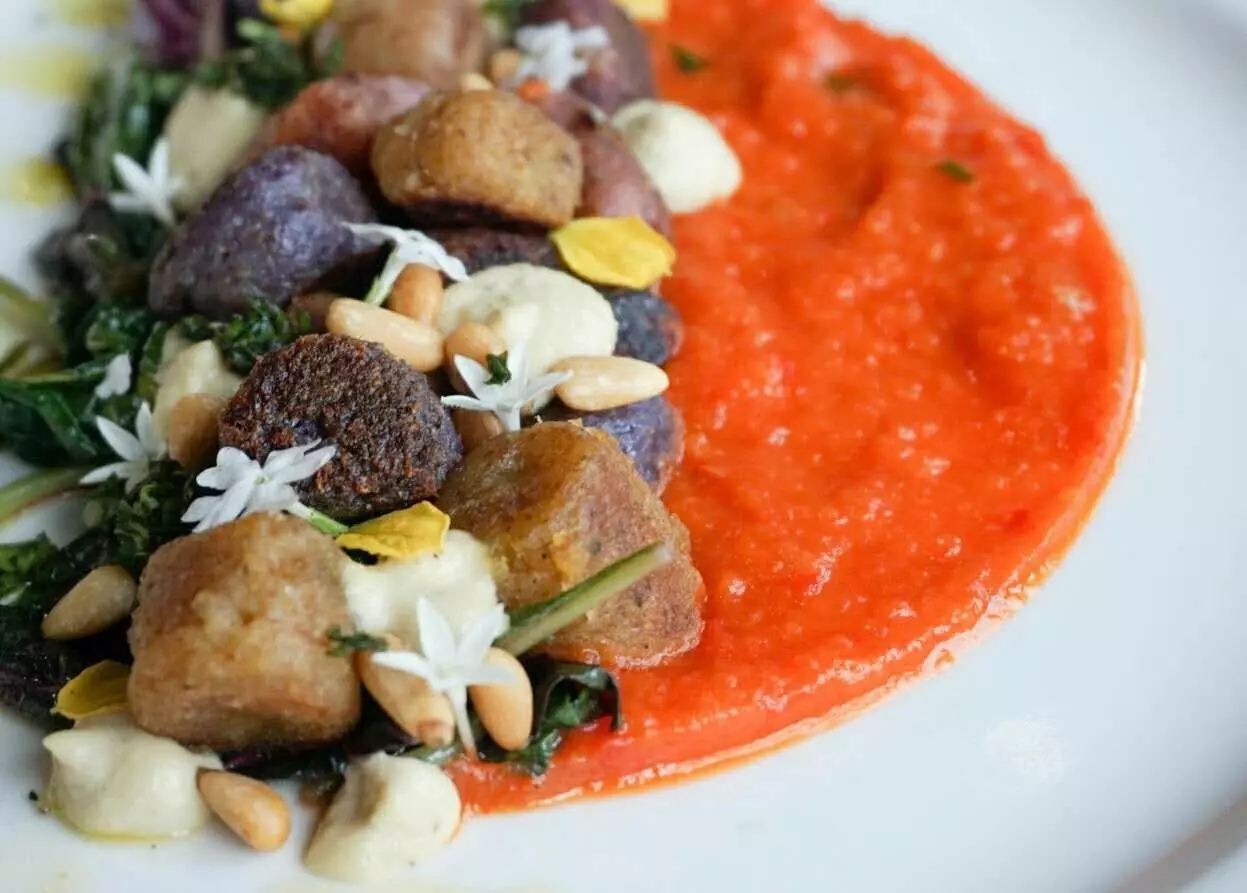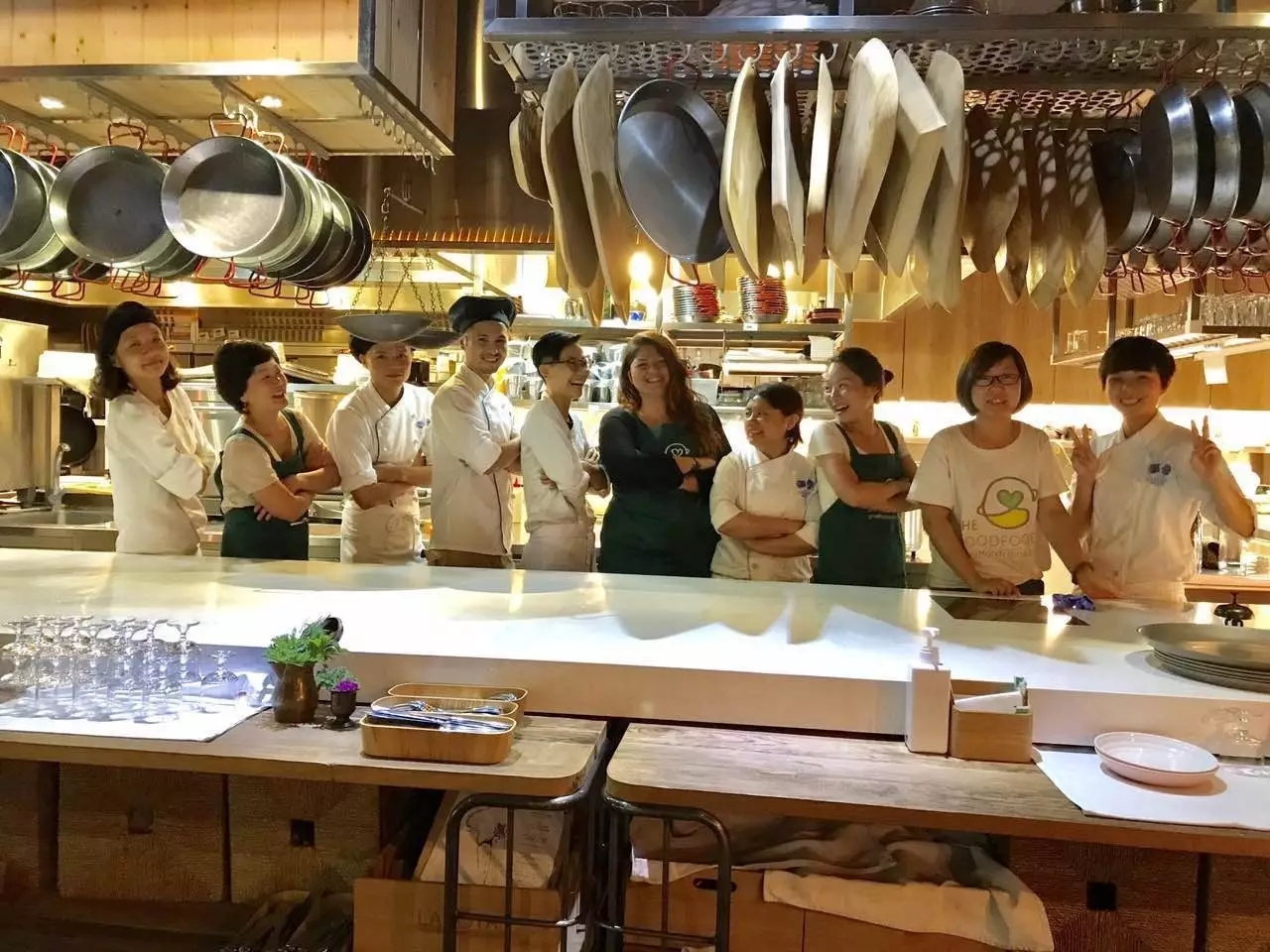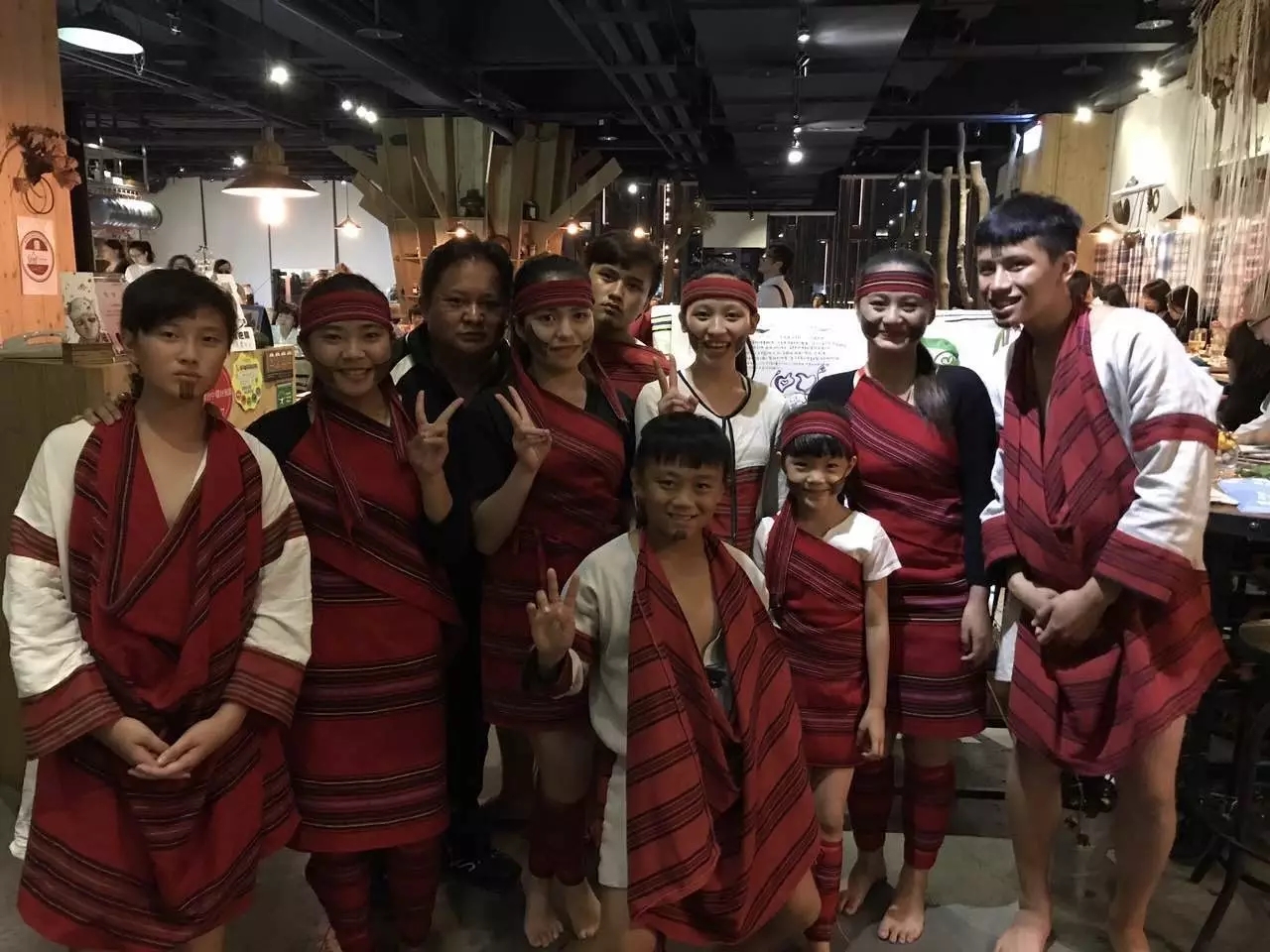 We did a joint dinner party with the Cabbage Experimental Kitchen and Good Food Roadshow.
We are quite a group,
living humbly between the islands,
thinking about what is happening in the city,
yearning for the ideal country.
What a vivid feeling...
Because of such a connection,
our hearts are pure and sincere and
the love we share is powerful.
At this moment,
We take real Good Food,
and let them talk.
At present,
when you enjoy a plant-based dish,
you not only support the cultivation of our land,
also guarded the Siberian Garden
and children from Sadek Ballet Youth Dance Company.
25。
20170610 Taiwan Farmers' Market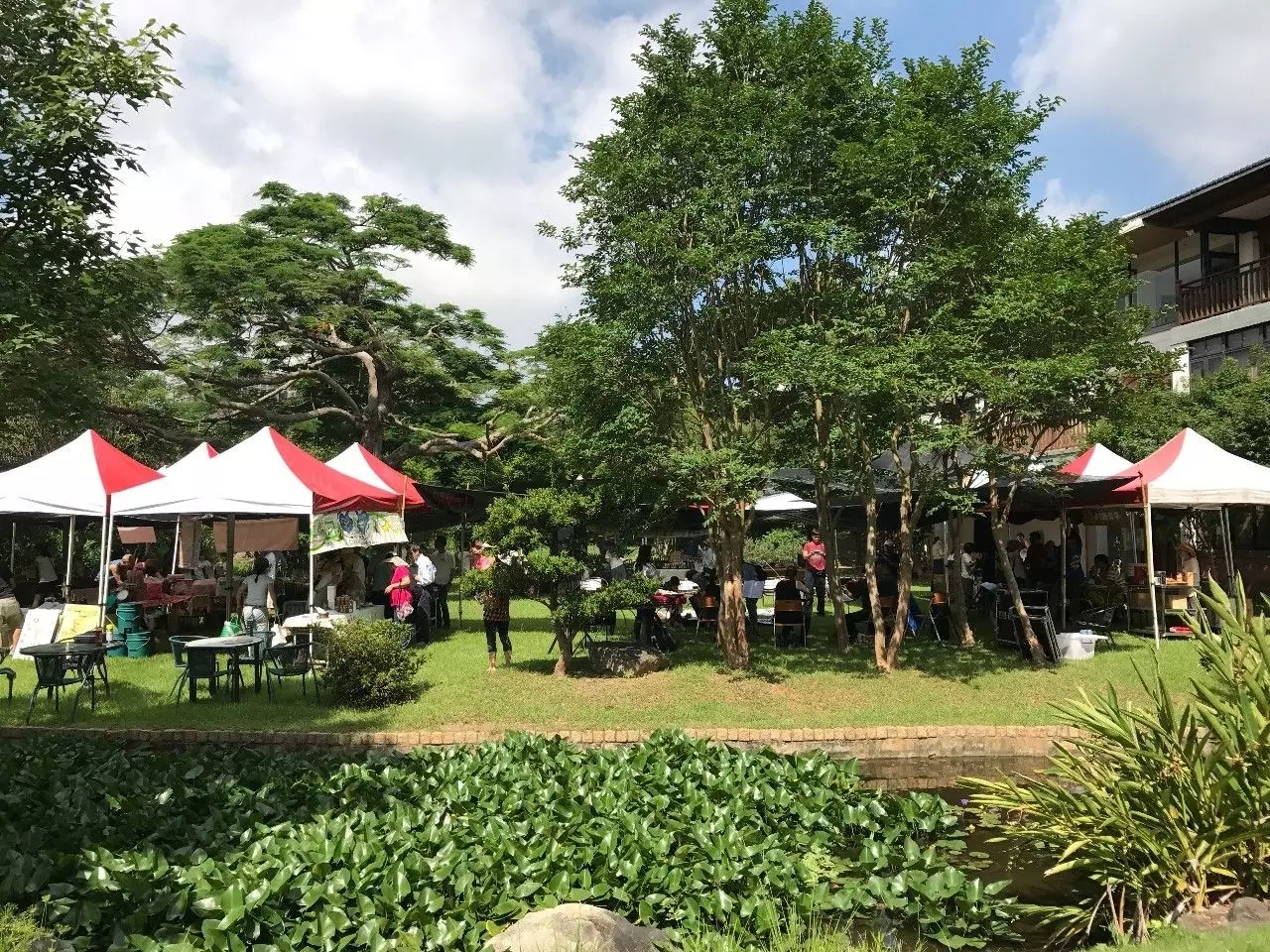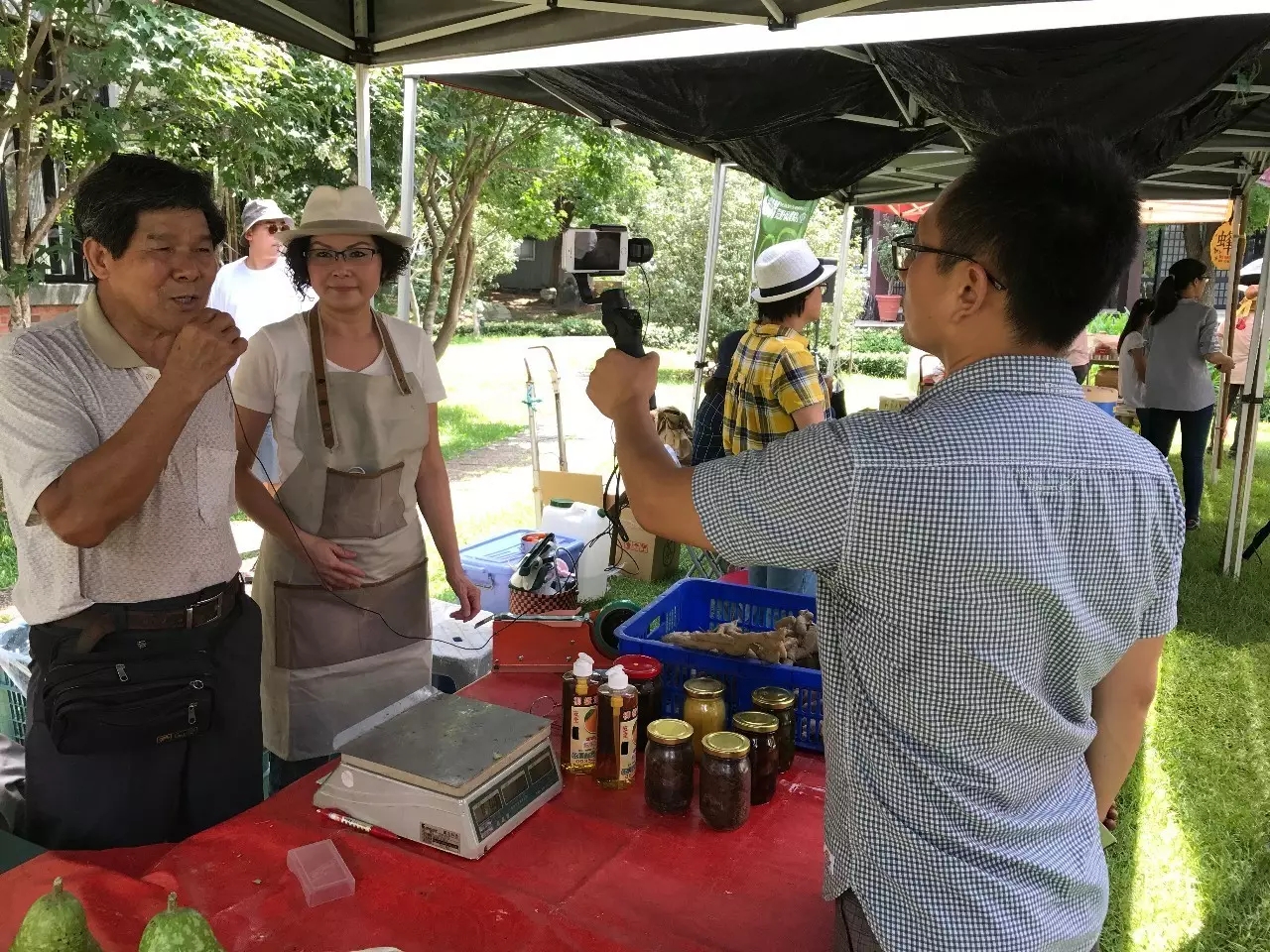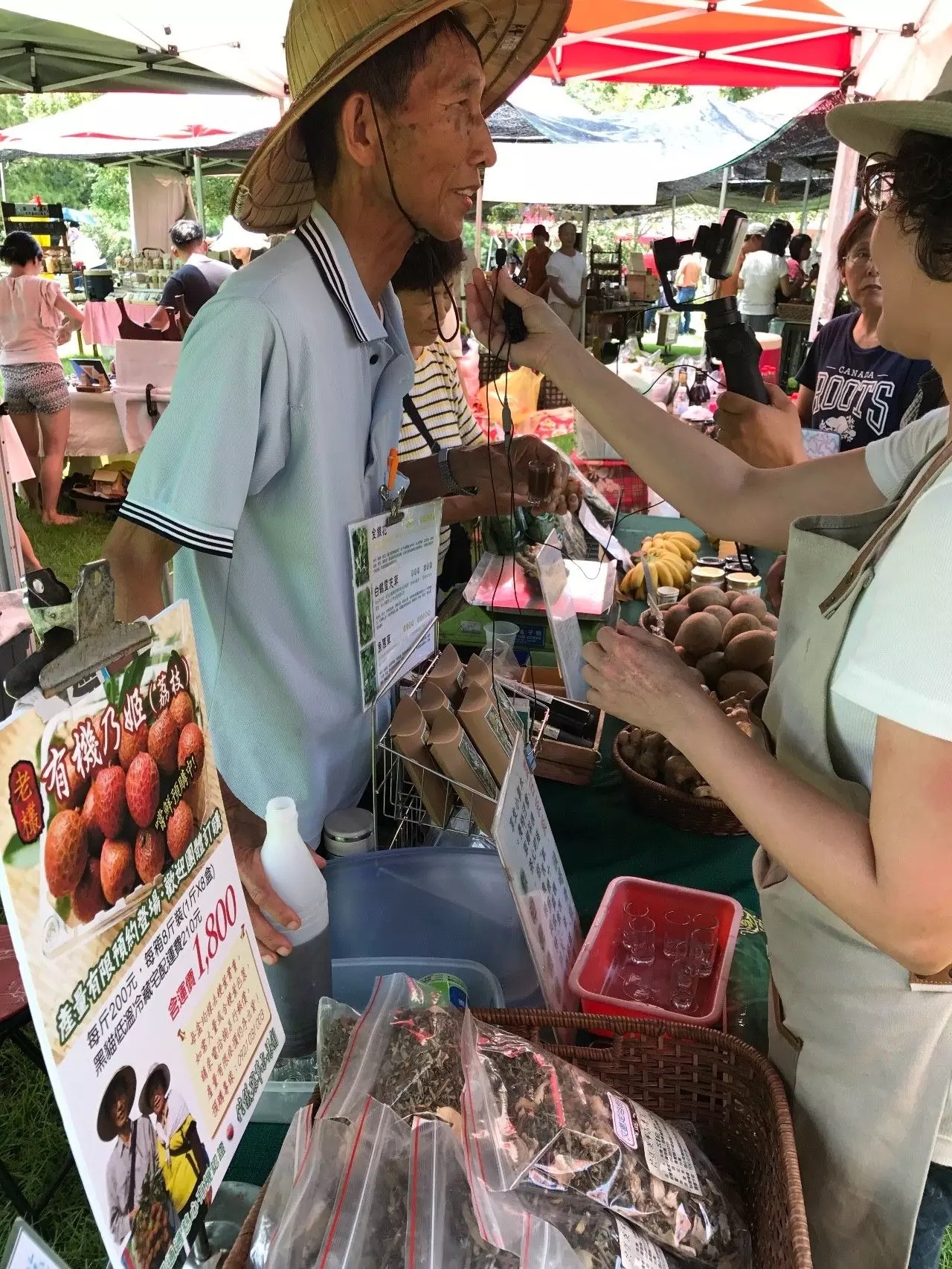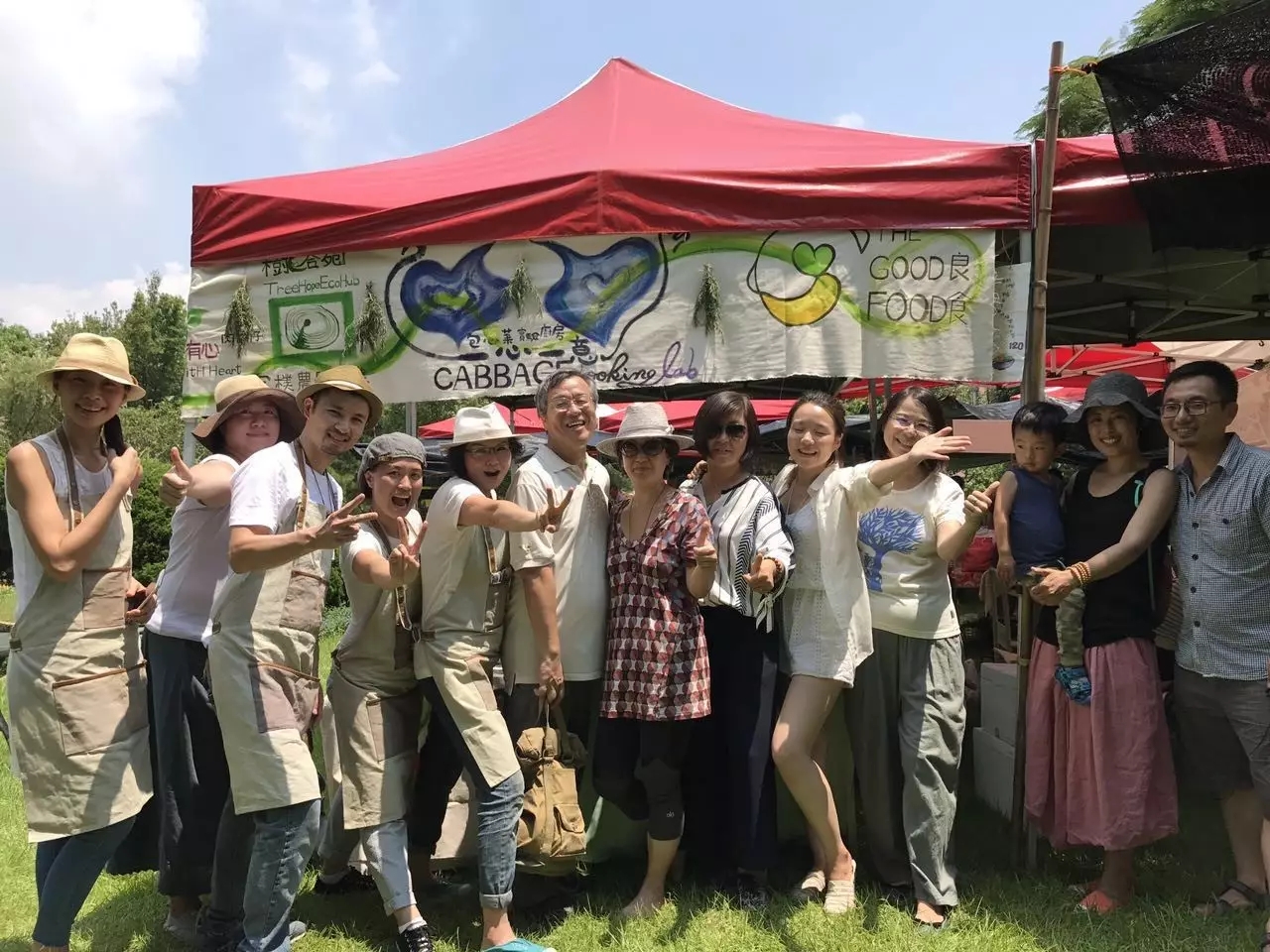 Next we visited the first (and the loveliest!) farmers' market in Taiwan:
Hope Market.
Here, Good Food collaborated with the NetEase Live Platform to share every little story happened in each booth with more people.
-The cup of tea made for the sample tasting was created by the "Red Cowboy" brother.
- Ten years ago, after he had made tea for 20 years, he found, after his wife's pregnancy, that chemicals applied on plantation were extremely harmful to human body. He decided to only make organic tea.
-The old man who grows organic lychees said:
"grow organic and natural food with the purest intention"
A strong sense of life and humanity was felt when
Mr. Meng Kai, the founder of the market, said:
"We need to live a great and wonderful life.
Then others, and the following generations, will want to live well like us"
26。
20170610 Taiwan JOYHOJA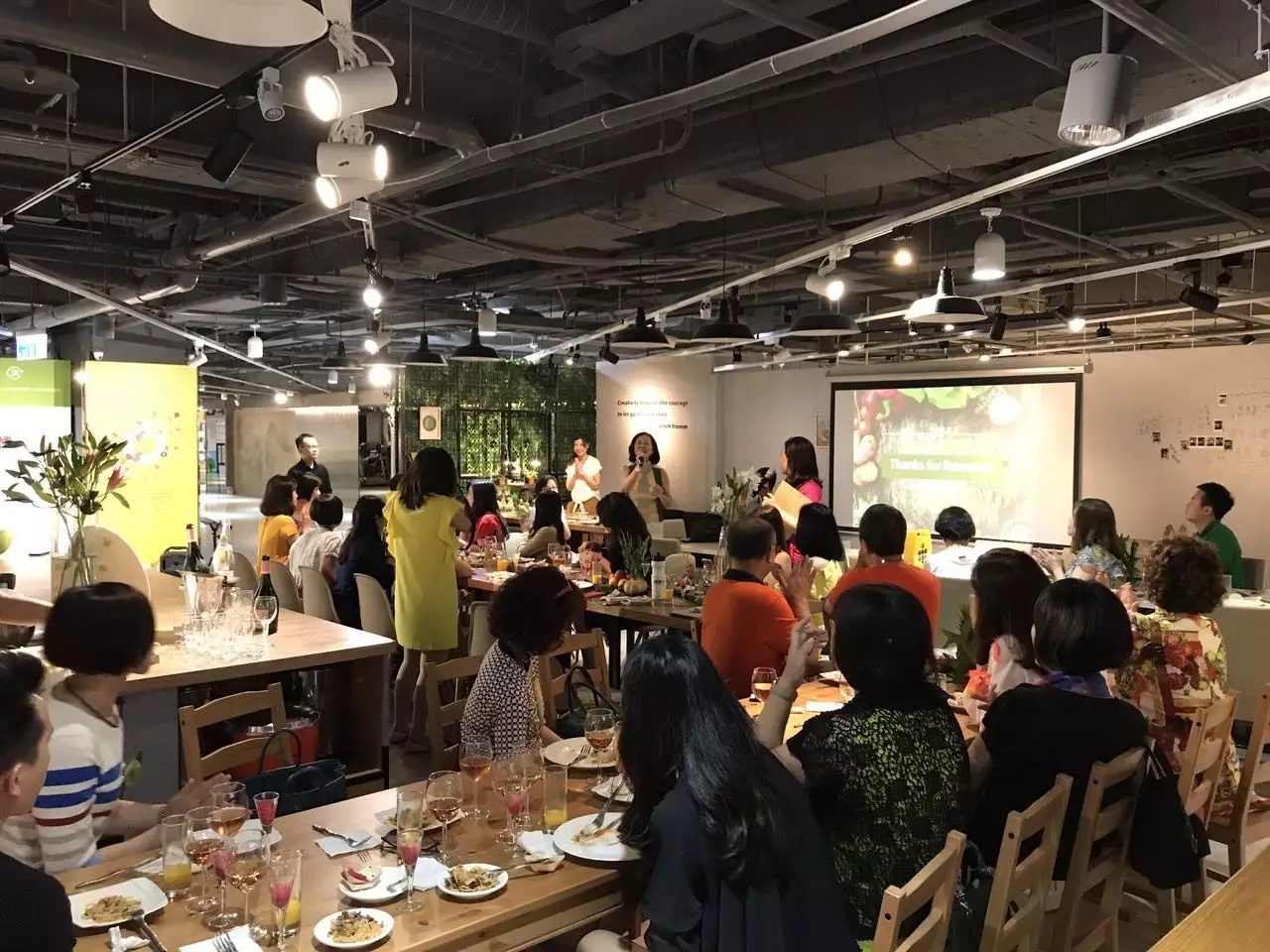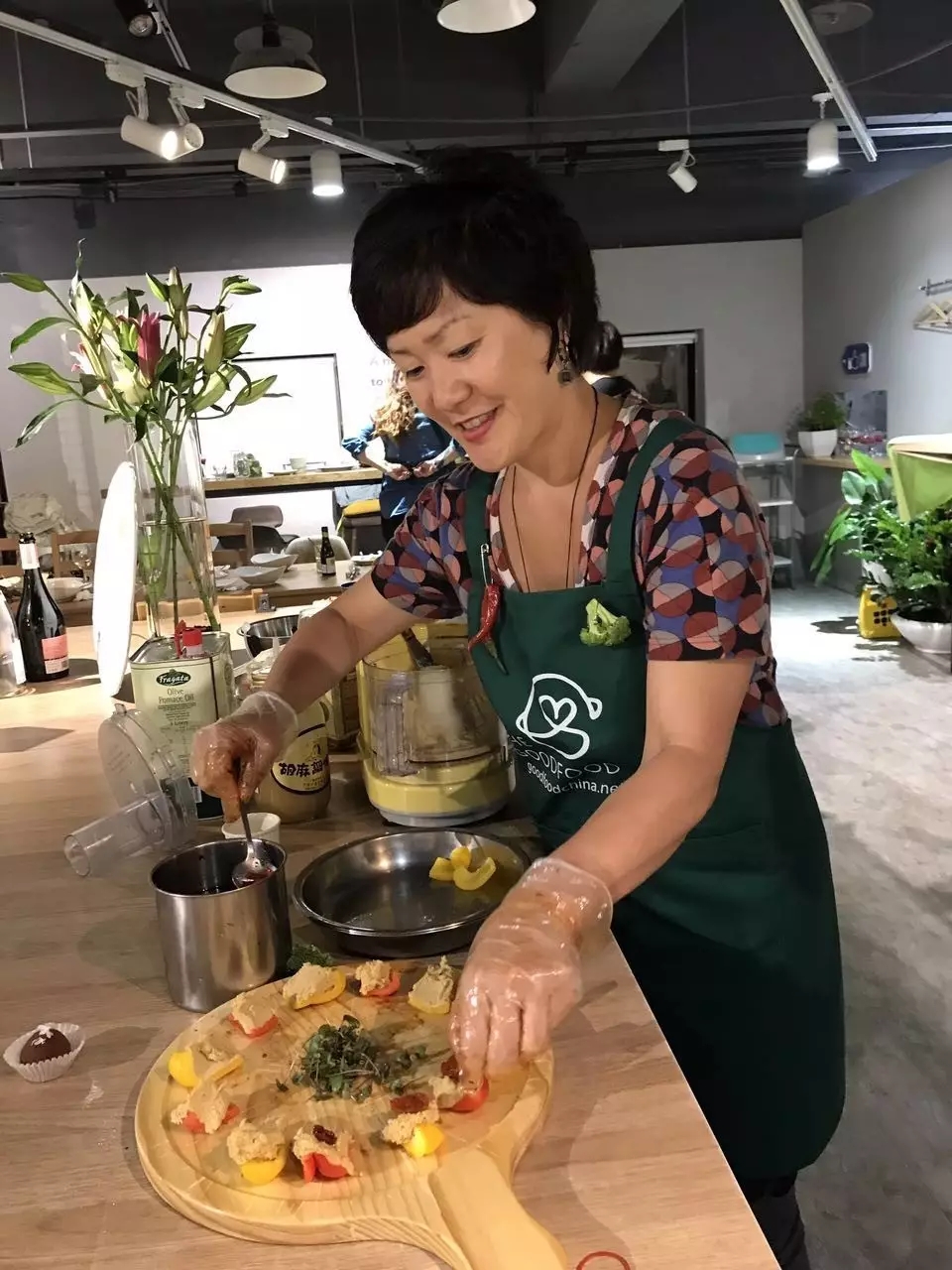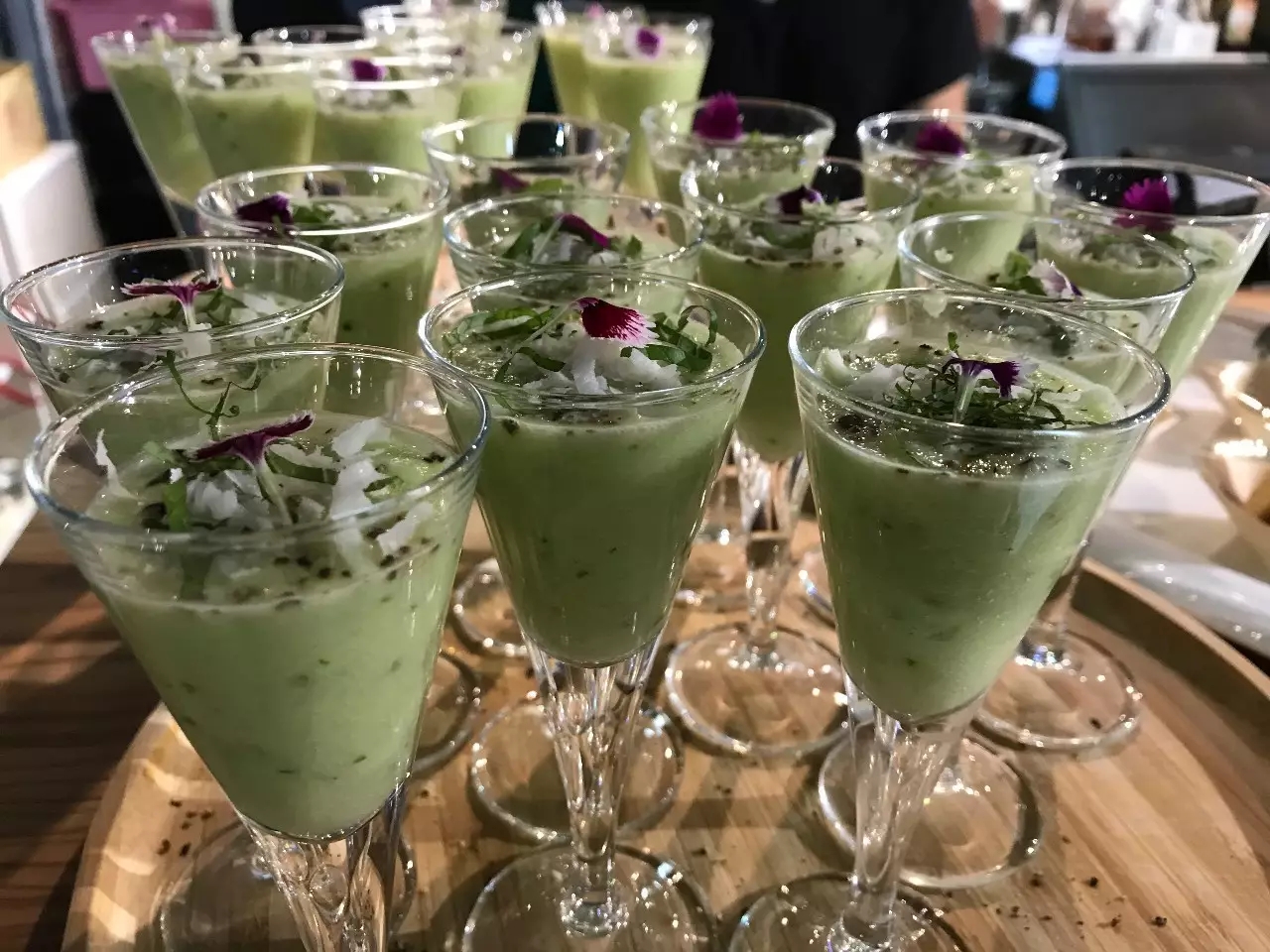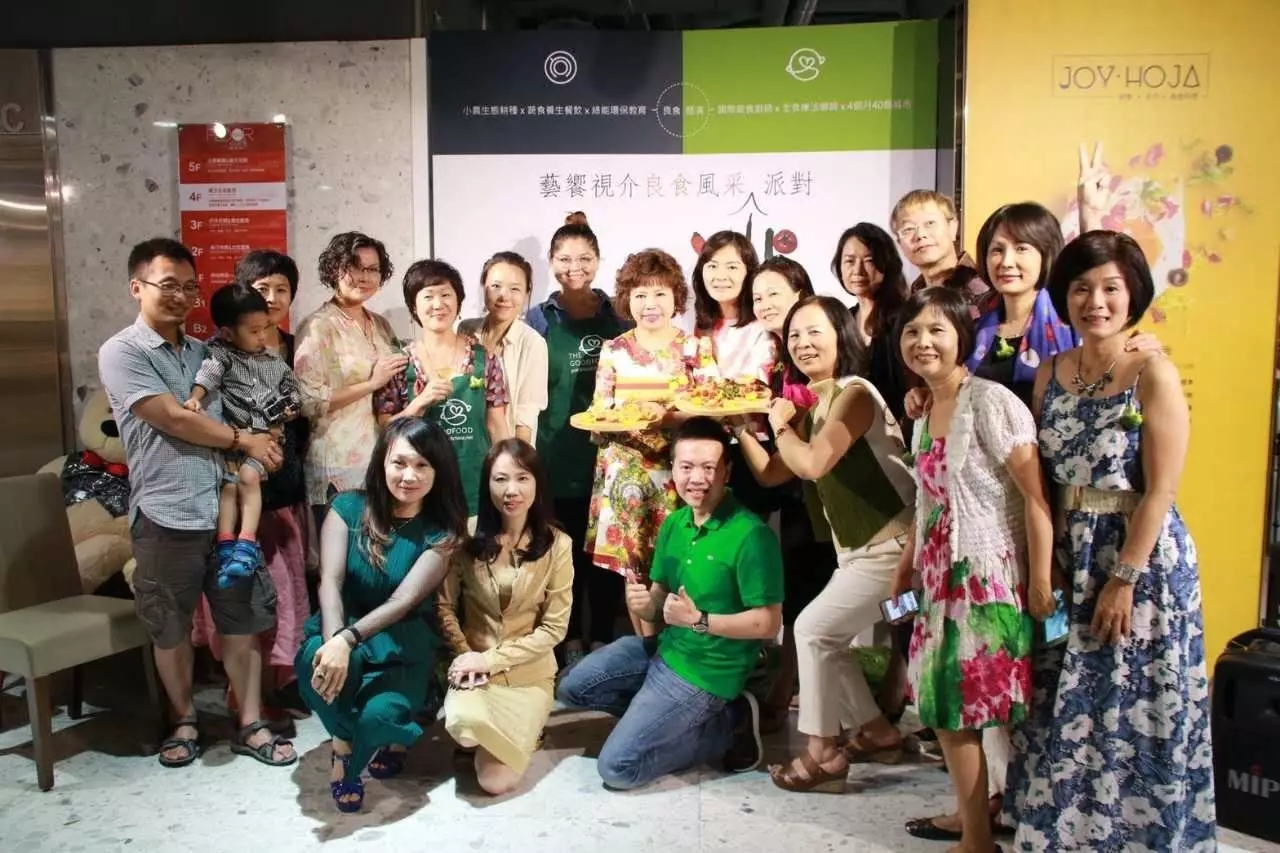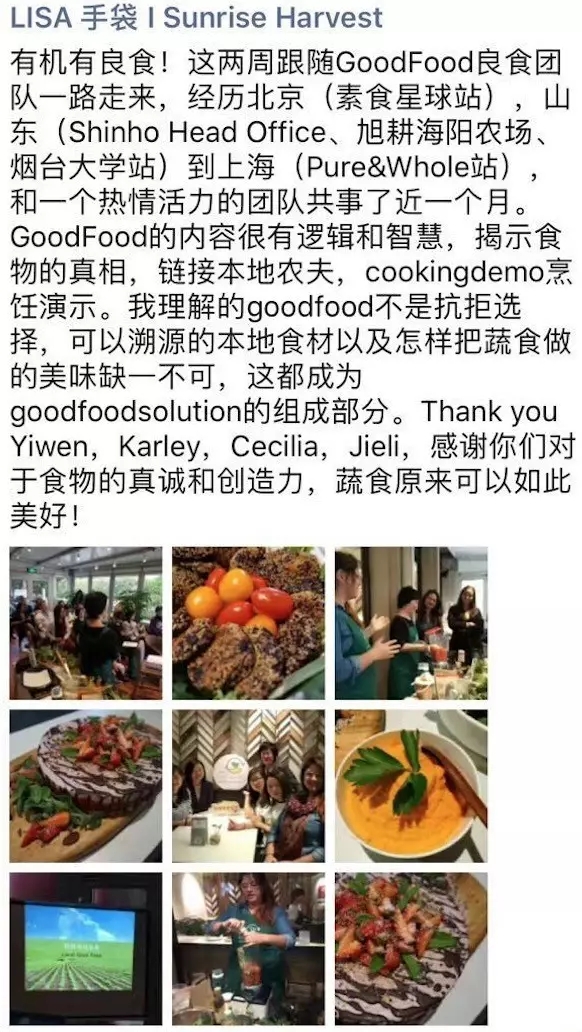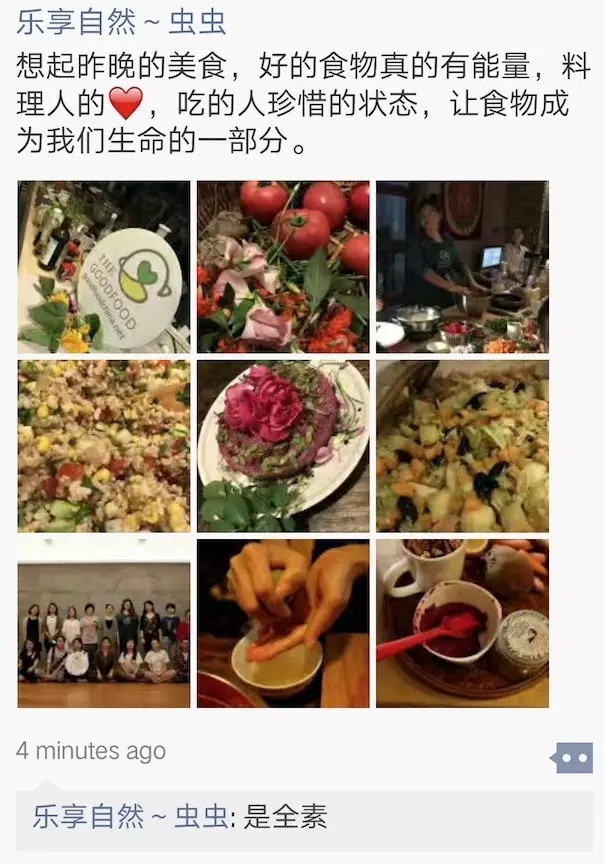 The first round of Roadshow
ended with a food education-themed party
A party of pure plant-based diet
can be very sexy.
Thank you for every local partner who collaborated with us.
Thanks to all the friends who came to our events.
This song called "Xie Fan Ge."
It was written by the founder of "Sometimes" sharing platform
where we lodged in Taiwan.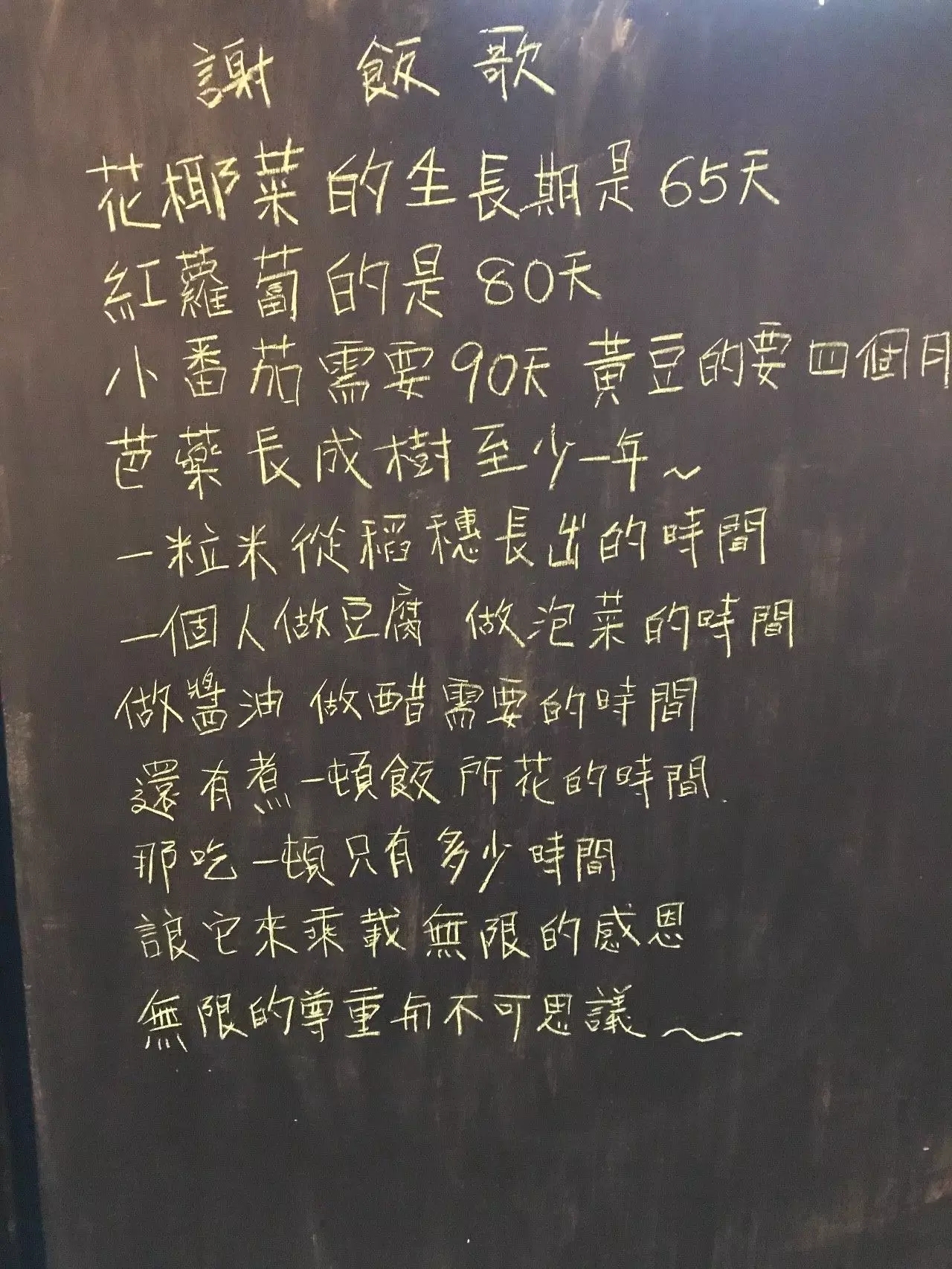 Let Good Food continue to express infinite gratitude,
unlimited respect, and wonder for…
Author & Editor: Jie Li
All pictures are from Good Food team and partners