Welcome to the fifth issue of the Good Food Newsletter! The Good Food Fund (GFF) is a special fund under the China Biodiversity Conservation and Green Development Foundation (CBCGDF). Founded in 2017, GFF focuses on transforming China's food systems to become more healthy and sustainable. In each issue of the Good Food Newsletter, we share our activities and updates over the past three months, the original content we've produced, and a preview of the following few months' activities.   
In the second quarter of 2021, we were granted official authorization from Meatless Monday's global office to launch the Meatless Monday program in China--a powerful tool to promote the concept of healthy and sustainable eating.We have awarded the first ten Meatless Monday certification plaques to participating organizations!Furthermore, many new initiatives have been launched under the United Nations Food System Summit's China Action Hub on Sustainable Food Consumption, established in February this year. In addition, we started preparations for the 5th Good Food Summit, which will be held in September this year. 
Wish you have a memorable summer time!
---
Project Progress
Good Food Fund Receives Authorization from Meatless Monday's Global Office to Promote Meatless Monday
Meatless Monday is a global food movement that encourages people to make Mondays their personal "plant-based day" and avoid consuming animal products. The campaign was started in 2003 by Sid Lerner, in association with the Johns Hopkins Center for a Livable Future, amid the emergence of studies revealing that the health problems associated with the typical meat-heavy American diet account for a large share of public health spending in the United States. Reducing meat intake for just three meals a week can significantly improve health outcomes. Inspired by a scientific study showing that Monday is the day of the week when people are most likely to make positive changes, Sid decided to celebrate Monday as a day to "skip meat once a week" across the United States. The movement quickly spread around the world and gained many followers and practitioners. 
This movement has some popularity in China but lacks the professionalism needed to make a real impact. After discussion and consultation with Meatless Monday's global office, in May this year, The Good Food Fund obtained authorization to set up a project team to promote Meatless Monday as a powerful tool to raise public awareness about healthy and sustainable eating. We also issued the first ten Meatless Monday certifications to participating organizations and presented the official plaques to display in their stores. For the Chinese translation of "Meatless Monday," we decided on "蔬适周一," which means "vegetables on Monday make you feel great." We look forward to spreading the message that choosing to eat plant-based every Monday is an excellent start to a healthy and happy week.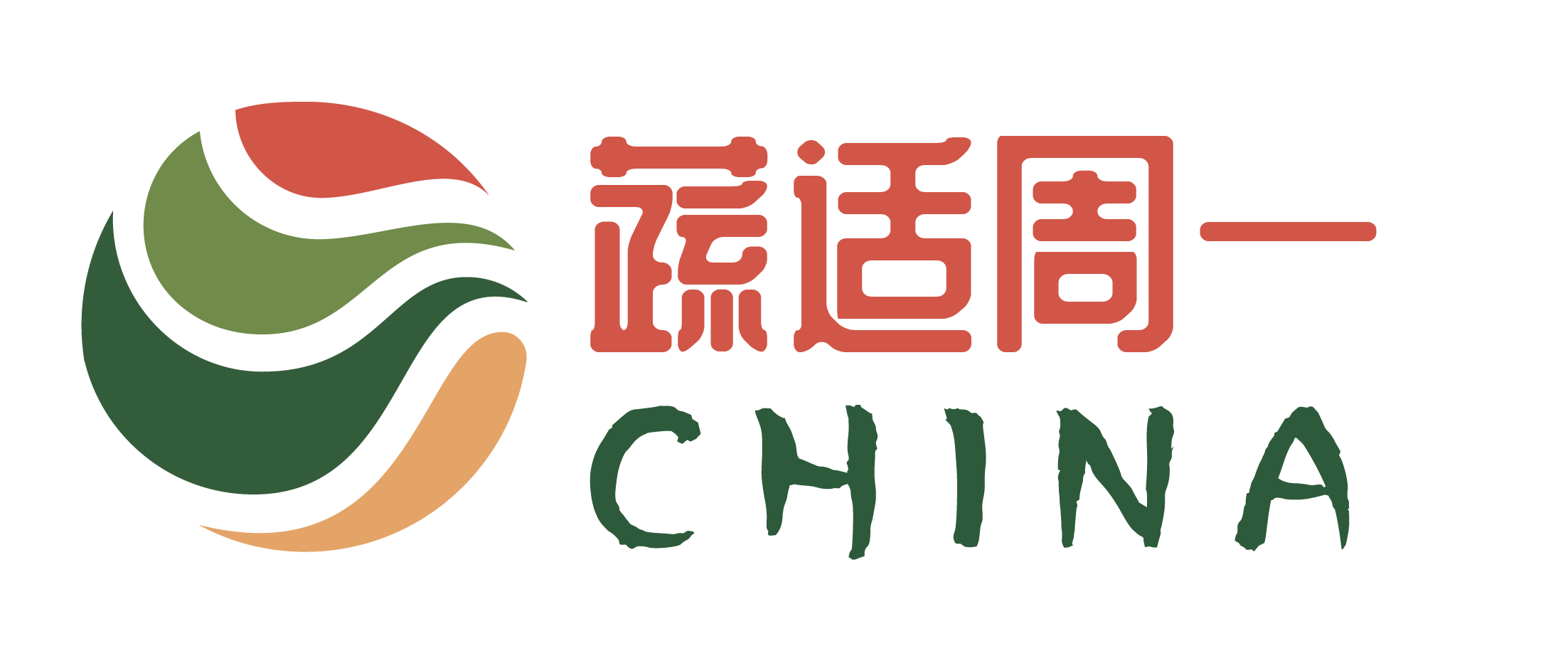 On May 22, we had a significant event in Dali to celebrate the launch of the China Vegan Society, a project of the China Biodiversity Conservancy and Green Development Association, in conjunction with the convening of the UN Food Systems Summit China Dialogues. During the event, we announced the launch of the Meatless Monday program and issued certificates to the first ten participants, including restaurants, food enterprises, consulting agencies, student counseling centers, and urban complexes. These enterprises are committed to actively promoting this campaign to their customers and audiences over the next year and to implementing the Meatless Monday principle policy in their catering facilities.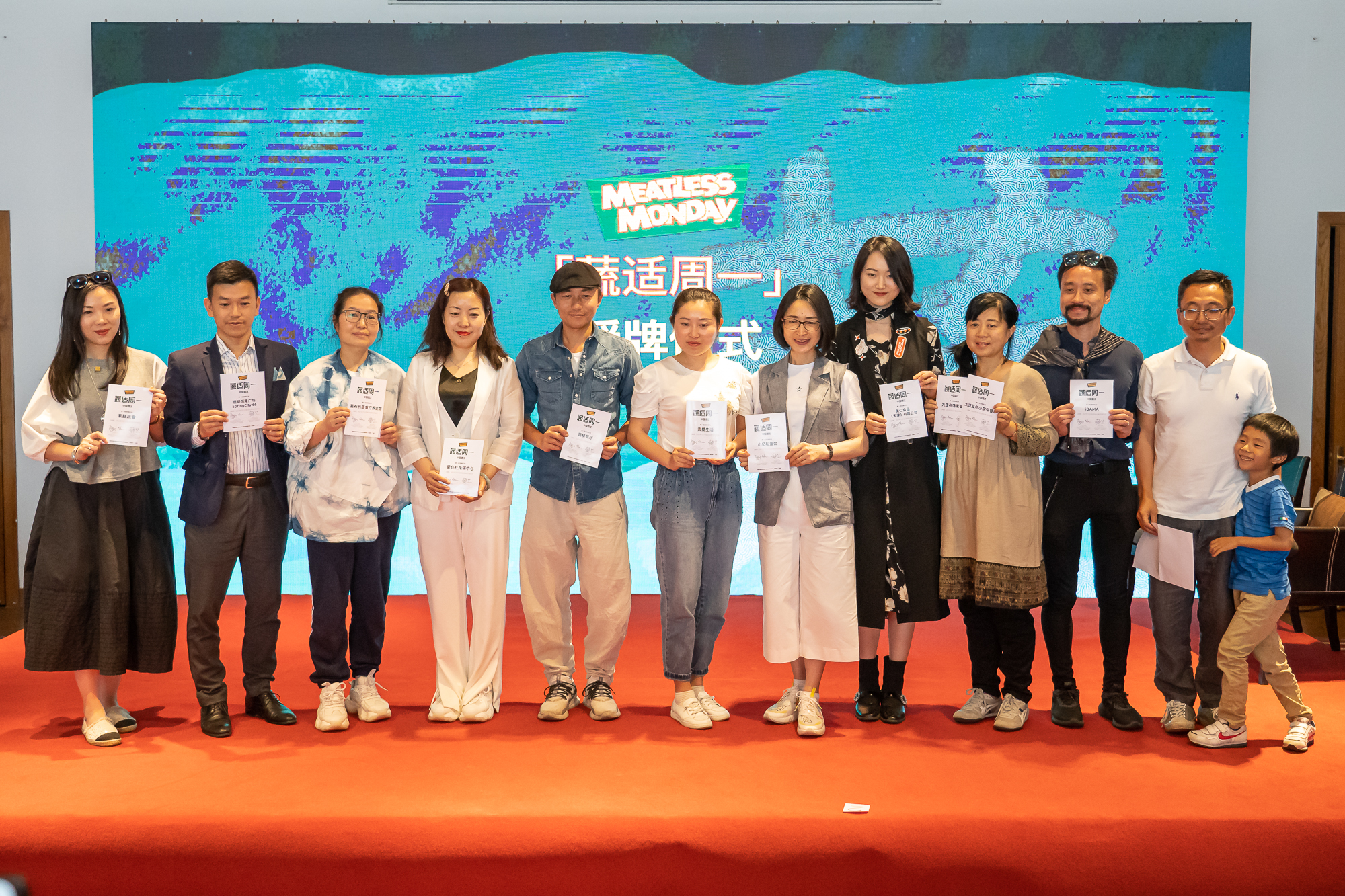 Good Food Fund Hosts United Nations Food Systems Summit at the Launch Ceremony of the China Vegan Society
May 22 marked the official launch of the China Vegan Society, a subsidiary of the the China Biodiversity Conservantion and Green Development Foundation (CBCGDF)dedicated to promoting plant-based diets and lifestyles. At the inaugural meeting, the Good Food Fund was invited to host the UN Food Systems Summit China Dialogues. The Dialogues brought together diverse experts and practitioners to discuss ways to unite stakeholders to promote the Good Food Fund's 2030 Pledge jointly. The 2030 Pledge sets the goal of replacing 30% animal foods with high-quality plant-based foods in diets 
At the meeting, we discussed how the Good Food Fund's focus has changed and evolved since its establishment and the reasons behind the changes. Ms. Chu Xueqin, representative of the World Animal Protection (WAP), shared the importance of animal welfare in promoting plant-based diets. Melinda Hou, Executive Director of the Good Food Fund, shared the connection between the 2030 Pledge, the Good Food Festival and Chef Training Program. At the end of the day, the first batch of Meatless Monday certified organizations were called up onto the stage to receive their certificates.
Li Yihong introduces Mama's Kitchen at Chongqing Yangtze River Culture Week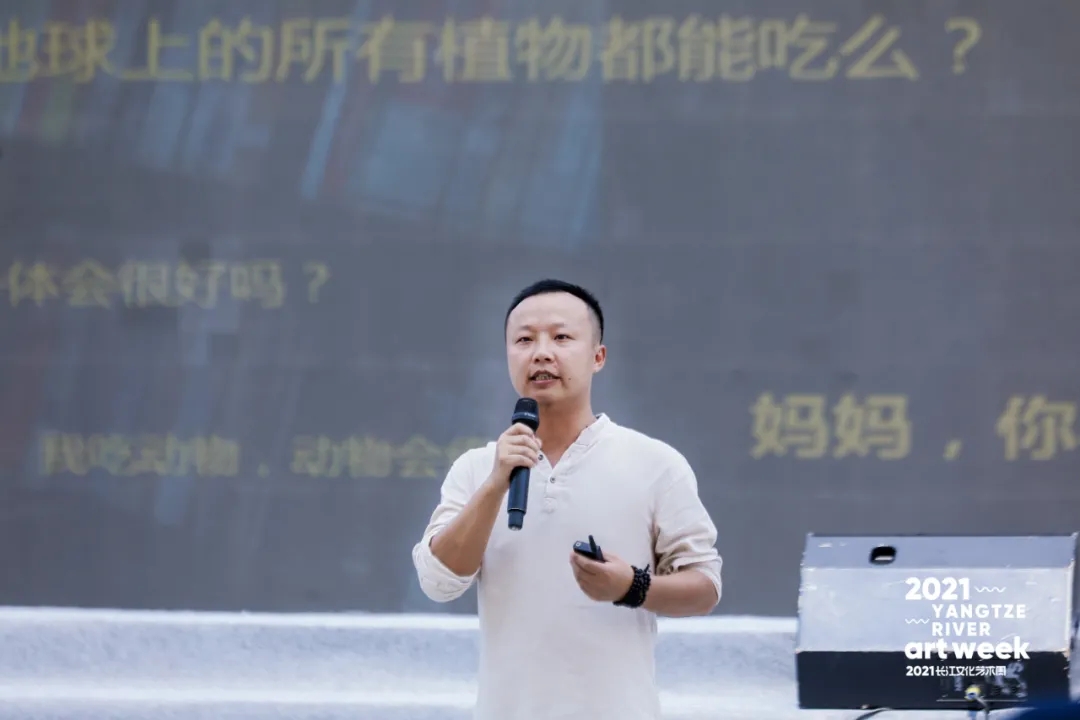 This year's Yangtze River Art Week took place from April 30 to May 5 in Chongqing's Jiulongtan Square. The festival included an art-themed summit and film festival, musical performances, lectures, exhibitions, family activities, and other engaging content. In the Sustainable Living section, Good Food Fund Planning Director Li Yihong was invited to share the concept and vision of the Good Food Fund's Mama's Kitchen  project:
"Working with farmers, scientists, and chefs, Mama's Kitchen will build on the development of plant-forward recipes and ingredients to influence viewers to increase their dietary diversity and pave the way to better food quality for all. Through education and training, we will cultivate more food creators and drive change in mainstream eating habits, promoting the transformation of our food system. At the same time, we will adopt a community-built approach and strengthen ties between producers and consumers. We hope Mama's Kitchen can become a "good food hub" for the community, inspiring delicious, healthy, and sustainable meals that improve our lives and our relationships with nature."
Li Yihong Speaks at "Corporate Participation in Mainstreaming Biodiversity" Workshop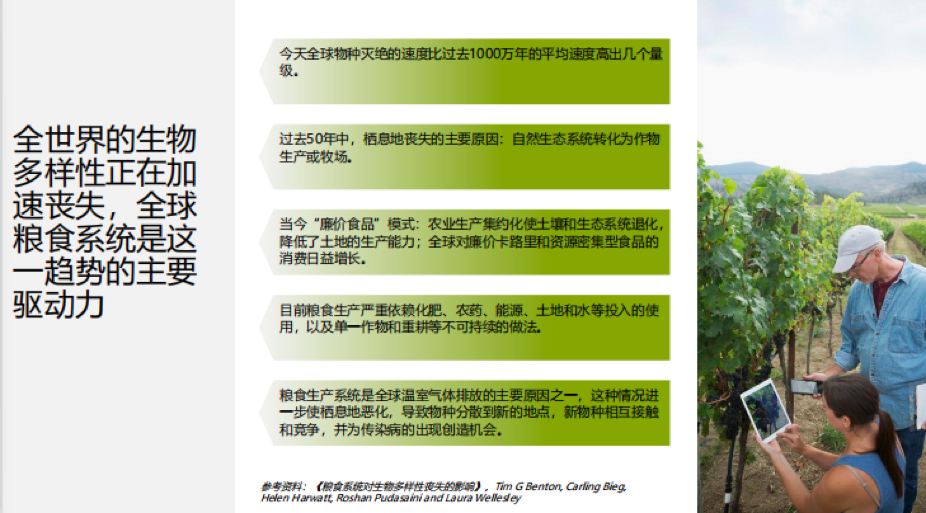 On May 22, the International Day for Biological Diversity, a workshop on corporate participation in the "mainstreaming" of biodiversity, was held in the Shenzhen Bay Eco-Technology Park's Bay One Space. Good Food Fund Planning Director Li Yihong was invited to speak at the event.
At the workshop, Yihong shared that the current trend of global biodiversity loss results from unsustainable food production and consumption patterns and emphasized the need to take action on many fronts. On the one hand, we need to break the current intensive production model currently used in the food system and allow more alternative solutions to emerge. On the other hand, we need to change the mainstream dietary structure, choose plant-based foods, emphasize the discovery and promotion of diverse plant ingredients, expand consumers' choice of daily ingredients, and implement economic incentives to promote biodiversity conservation.
Jian Yi was invited to chair a lecture by Professor Temple Grandin, an expert in humane livestock handling
On May 29, Good Food Fund Founder Jian Yiwas invited by the China Animal Welfare Standards Project to host an online lecture on humane livestock handling in slaughterhouses by renowned animal scientist Prof. Temple Grandin.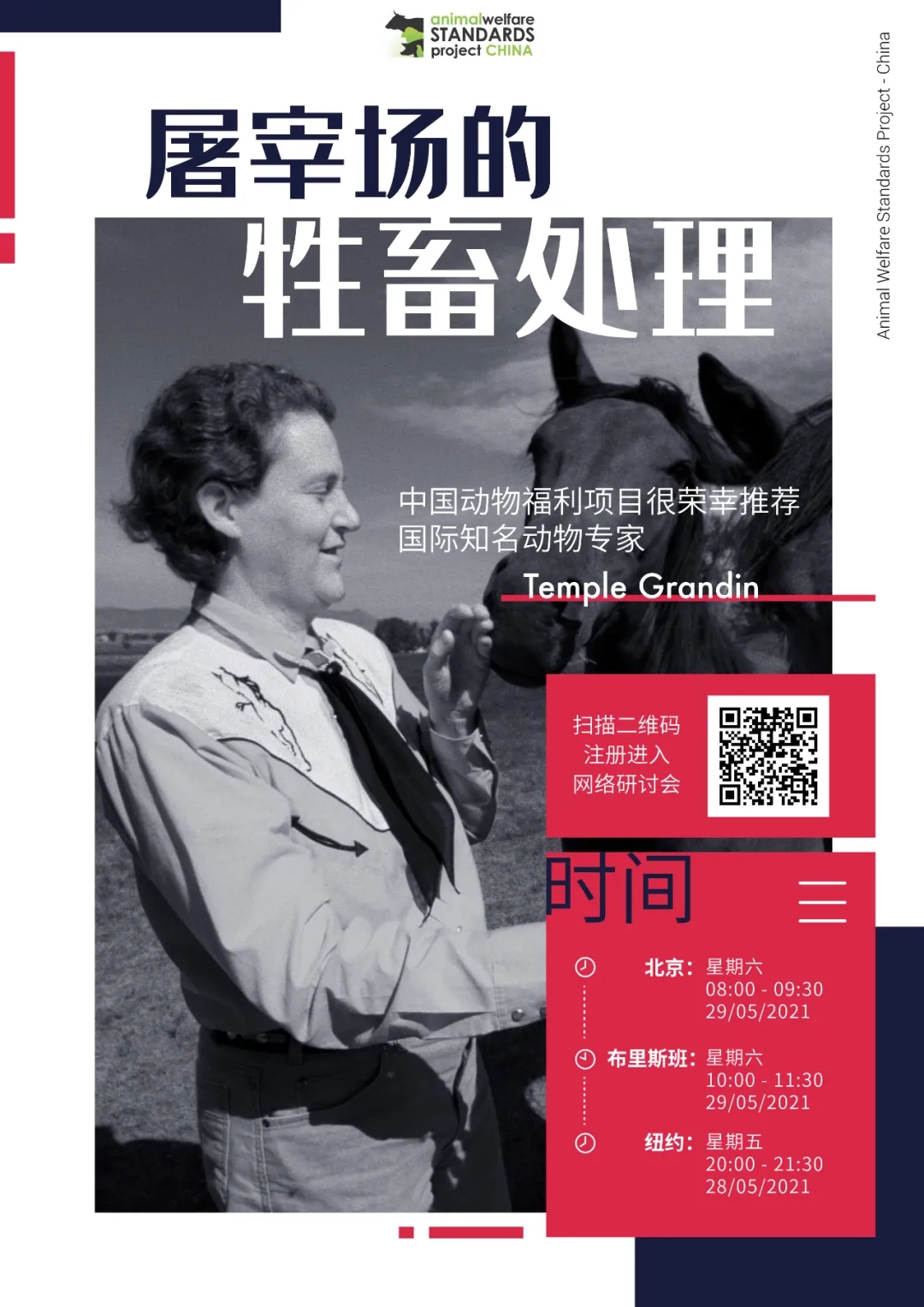 Growing up with undiagnosed autism, Grandin was highly sensitive to her environment and the feelings and perceptions of animals. However, with the encouragement and care from her mother and the guidance of her mentor, Grandin was able to find a way to serve the world. During and after college, Temple used her natural sensitivity and insight into animal behavior to optimize livestock slaughter procedures so that animals would feel minimal stress and pain in their final moments. Grandin's lecture focused on sharing the technical details of the humane slaughtering procedure.
Click here to watch the lecture recording.
Chef leadership: Chef Lee led a team to earthquake-struck Yunnan to provide disaster relief and home-cooked food
On May 21, a 6.4 magnitude earthquake hit Yangbi County in rural Yunnan. Many houses in Yangbi County were severely damaged, and villagers and disaster relief workers lived in tents and survived on packaged convenience food. The Good Food Fund strongly believes in the power of food to comfort and inspire people, as well as the importance of cultivating chefs' leadership and empowering them to bring change. Cooks and chefs are an essential part of any disaster support team.
So, led by Good Food Fund and Chef Lee, the "heart-warming meal" team was quickly organized and dispatched to Yangbi's Dalanba Village on June 1. The team prepared a warm and nourishing dinner for local villagers and rescuers with the help of generous food donations, receiving the gratitude of the local people.
Meatless Monday Team Joins Forces with Good Food Chef A-Jun to Launch Cross-Country Roadshow
Old friends of the Good Food Fund may remember the 2017 cross-country roadshow. This year, the newly founded Meatless Monday team, together with Good Food Chef A-Jun, will set out on another roadshow to promote the Good Food Pledge and the Meatless Monday campaign to communities across the country. This roadshow aims to demonstrate chef leadership in promoting healthy, sustainable living, transforming the food system, and co-creating a sustainable future.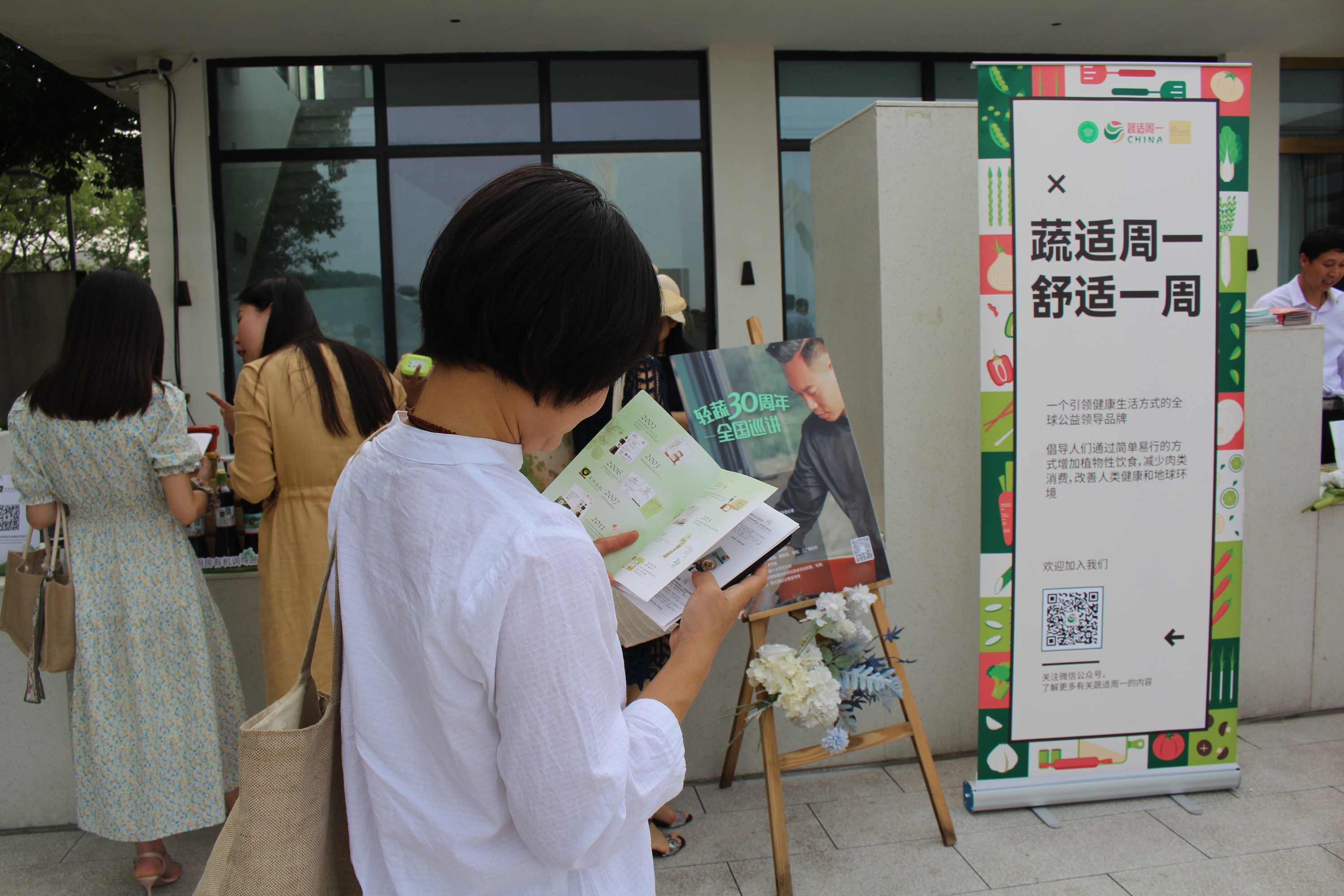 From June 19 to 20, the A-Jun Light Veggie X Meatless Monday tour made a successful visit to Wuhan to serve plant-based food and sustainable living inspiration with more than 50 enthusiastic and eco-conscious participants. Together, everyone learned more about the truth behind our food and explored the relationship between our diets and ourselves. During the event, the team communicated three critical messages to participants: what is Meatless Monday? Why should you start it? And how do you create it? Chef A-Jun brought his 30+ years of food and beverage experience and shared his and his team's philosophy of plant-based living and daily practice tips. After Wuhan, the next stop on tour was Hangzhou on July 17. 
We hope that through the collaboration of individuals, restaurants, food processing companies, hotels, real estate companies, educational institutions, research institutions, and all concerned communities and stakeholders, we can achieve our shared goal of increasing 30% of high-quality biodiverse plant-based food in mainstream diets  by 2030 and ultimately realize the vision of harmonious coexistence between humans, animals, and the planet.
All levels of engagement through China Action Hub in the lead up to the UN Food Systems Summit
In 2021, UN Secretary-General António Guterres will convene a UN Food Systems Summit (UNFSS) as part of the Decade of Action to achieve the Sustainable Development Goals (SDGs) by 2030. The Summit will launch bold new actions to deliver progress on all 17 SDGs, each of which relies to some degree on healthier, more sustainable, and equitable food systems. 
Youth, farmers, indigenous peoples, civil society, researchers, private sector, policy leaders, among many other participants, are all actively involved in the Summit - a People's Summit. 
The Pre-Summit from 26–28 July 2021 will occur in Rome and set the stage for the culminating global event in September. Through the Pre-Summit, the UN Food Systems Summit will reaffirm its commitment to promote human rights for all and ensure the most marginalized groups have an opportunity to participate in, contribute to and benefit from the Summit process.
As a collaborative mechanism among key players in China's food systems, the China Action Hub for the UN Food Systems Summit Action Track 2 (hereafter to be referred as UNFSS-AT2 China Action Hub or the Hub) launched by the Good Food Fund is the first of its kind in the world. The Hub aims to promote policy innovation, business incentivization, youth empowerment, and public engagement. 
The UNFSS Secretariat has approved our request to host an affiliated session, "Building National Food System Action Hub in China: Experimenting and Way Forward," in the Pre-Summit. In this affiliated session, key stakeholder representatives will discuss how to make the Hub a long-term collaborative mechanism beyond the Summit to follow up and review the actions identified by the Summit process, with a focus on how to establish a two-way communication channel between policy-makers and civil society practitioners. Register here. 
Below is a recap of all levels of engagement through China Action Hub in the past few months.
[Policy Innovation] GFF will pilot the first WET Market project in Beilun District, Ningbo
Traditional wet market is becoming obsolete in urban China with the economic growth and busy, modern lifestyle. Good Food Fund, in partnership with Slow Food Great China, would like to revitalize wet markets by introducing a new WET market idea. WET stands for Well-being, Ecological sustainability and Transformation and its core is to reconnect producers and consumers in wet markets, making it a public space while promoting food system transformation. 
On June 15, 2021, a dialogue titled "Visions for a WET Market Transformation" was hosted by UNFSS-AT2 China Action Hub, which aims to explore game-changing solutions for wet market transformation in China. Notably, a new version of "WET Market Guidebook" was released (link inserts here) during the event. On the dialogue, experts from the United States, Southeast Asia, and Africa shared practical cases with valuable insights. Speakers invited are from diverse fields, including policy research, health care systems, academics, urban planning, real estate operation management, design, catering, and social innovation. This approach helps gather different stakeholders in promoting the landing of the WET market in China (refer to a Summary report of the dialogue here). The event has an inspiring impact. More than 80,000 viewers watched this extraordinary dialogue on Baidu Live, and hundreds of people participated in the "Let's document the life surrounding wet markets" initiative, which uses a community-based participatory approach to engage more people in the discussion of challenges of wet markets.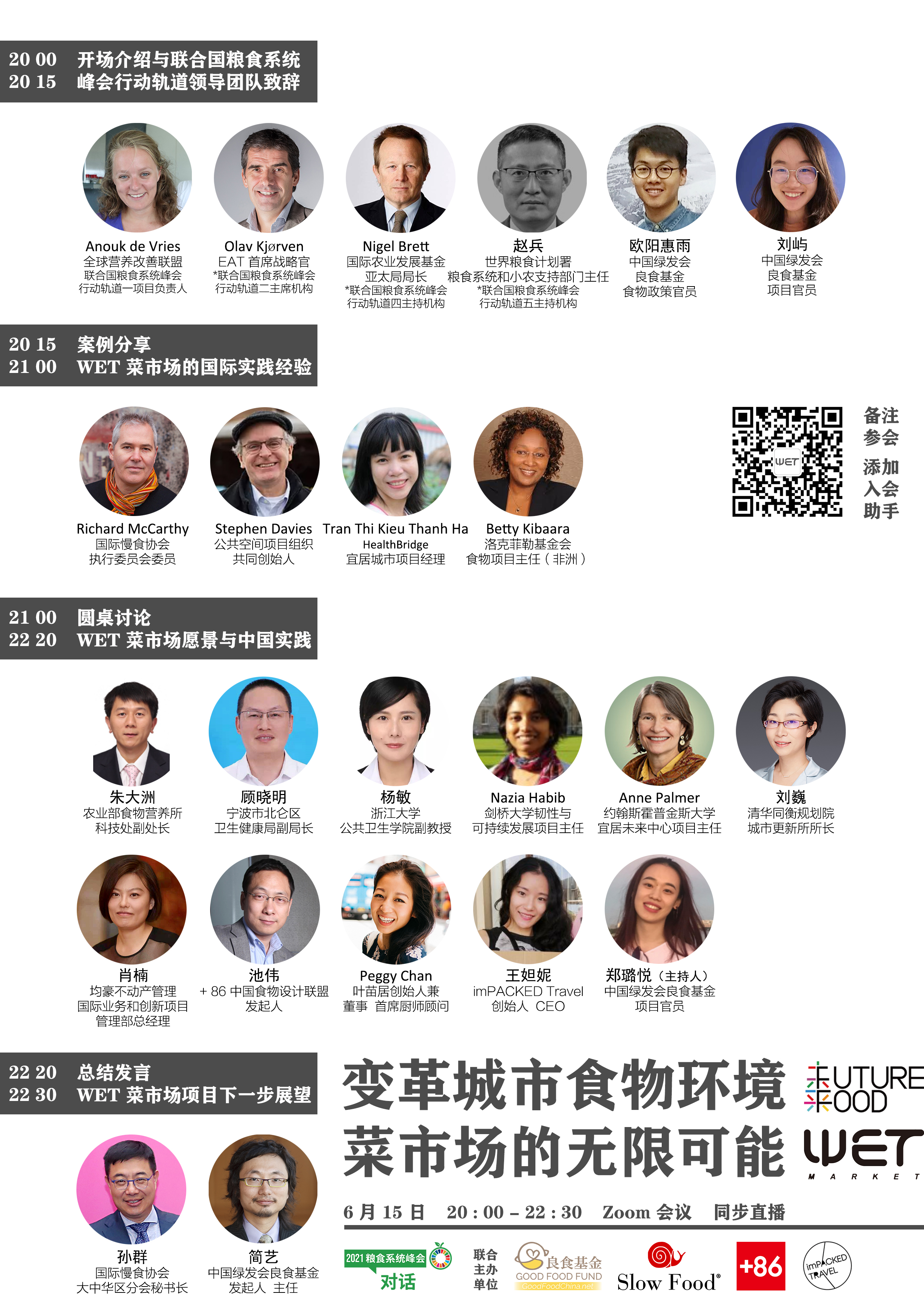 An exciting update on implementing the WET market project: After introducing Policy Boot Camp, a tool created by Cambridge University Resilience and Sustainable Development Project (RSDP), to Beilun District Health Bureau, Ningbo (a city locating in Zhejiang providence, China), GGF is working with Dr. Nazia Mintz Habib and Dr. Min Yang from Zhejiang University School of Public Health to facilitate implementation of the WET market in Ningbo as a pilot project.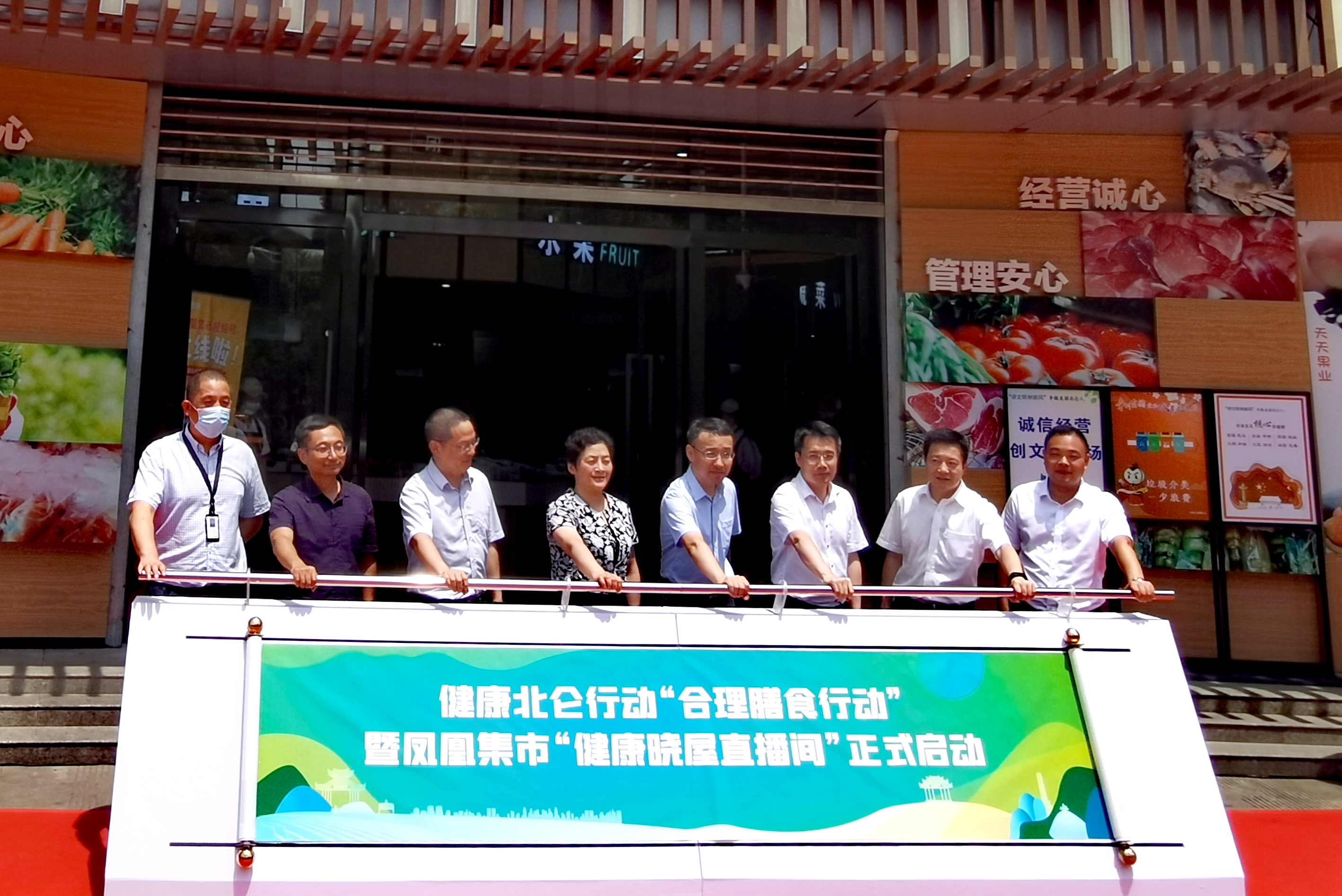 On June 25, 2021, Jian Yi, founder of the GFF, and Ouyang Huiyu, food policy officer of GGF, visited Beilun District, Ningbo City, and were invited to attend the launching ceremony and an expert seminar discussing building a Community Nutrition and Health Smart Wet Market. With this in-depth discussion with leaders of Beilun District Health Bureau and Professor Min Yang, the intention of a close collaboration has been confirmed. And with support from the UNFSS Action Track 2 leadership team, it is believed that progress on implementing the idea in Beilun will be shared by the end of 2021.
[China Dialogues] Contributing China's Best Practices to the Summit 
The program of Food Systems Summit Dialogues is a core component of the preparations for the Summit. A series of Dialogues through the China Action Hub aims to promote the Summit in China and encourage and facilitate more participation and contribution from China.  
Since the first Dialogue in early February on Public food procurement and service: school meal best practices in China, 11 more Dialogues are convened through the China Action Hub. They contributed to the Summit process through the official feedback mechanism (many of the official feedback forms are already available in the links below). Meanwhile, about one million audiences watched these Dialogues on Livestream platforms. 
Learn more about our Dialogues:
[Voice of SMEs] 50 businesses participated in Mandarin Regional Dialogue, five businesses entered the semi-finalists in the Good Food for All Competition
To call for global participation and action, the Secretariat of the UN Food Systems Summit launched a series of simultaneous Small and Medium-sized Enterprises (SME) activities in 11 execution regions (by language) around the world. It authorized UNFSS-AT2 China Action Hub to act as the leading organization to host series of events (Regional Dialogue and Global Competition) across the Mandarin-speaking areas together with the International Chamber of Commerce, International Fund for Agricultural Development, and China Food Association, and many other supporting organizations.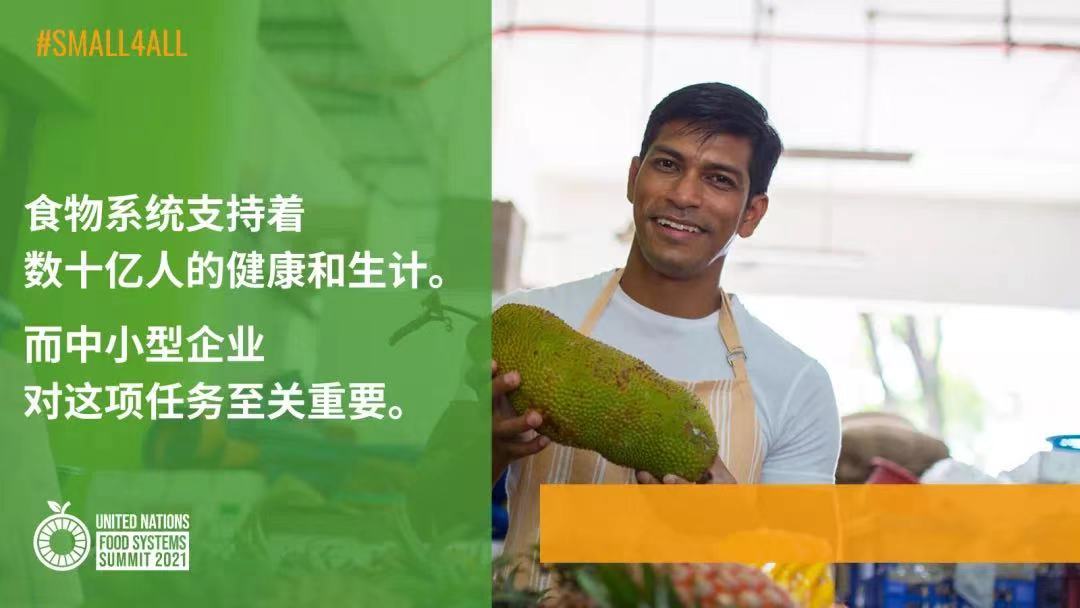 SME Regional Dialogue (Mandarin)
The Mandarin regional dialogue was successfully held on June 8, with a total of nearly 100 participants, including 50 SME representatives from numerous fields such as crop production, environment, and ecosystem, food education, processing, and retail. In the general session and four parallel breakout sessions, the SME representatives, carried out a heated discussion of the current situation and promising ways to improve their impact, and reached the consensuses that a collaborative exchange platform in the food system was necessary for their shift to sustainability and for the SME positive future development and so on.
Best Small Business: Good Food for All Competition (Global)
It is the first SME competition in the food system organized by the United Nations and aims to find best practices around the world and select the 50 best SMEs. Within three months, UNFSS-AT2 China Action Platform has worked with supporting organizations to promote and publicize the competition and assisted numerous enterprises in completing the application process. So far, five Mandarin-speaking enterprises have been selected as semi-finalists (150 worldwide). The enterprises are, from green life to carbon sink agriculture, from plant extract natural ingredients to alternative protein, making an ongoing endeavor in their respective fields to achieve the goal of "good food for all." Looking forward to their performance in the final round during the pre-summit!
Following the dialogues and questionnaires for SMEs and industry experts, the Secretariat of the Summit released a summary report of the UN Food System Summit Focus on SMEs named the "A Small Business Agenda" (a draft summary in Chinese can be viewed and downloaded from this link) and proposed three pathways so that the development of SMEs could be given proper consideration in the process of priority setting, planning, and governance of food system transformation.
Create  a business ecosystem in which food SMEs thrive

Incentivize businesses to provide "Good Food for All"

Increase the power of food SMEs within sector planning  
In July, the UNFSS-AT2 China Action Hub has successfully supported the global SME dialogue. It will continue to provide speaking-out opportunities for Mandarin-speaking region SMEs, including hosting a live event in cooperation with China.com. 
Learn more about the SMEs Dialogues and the Competition
Act4Food Act4Change
Food Systems SDGS - 17 "Actions for Change"
As a collective force, young people have extraordinary potential to mobilize and influence tangible, positive change in our world's food systems. Youth across the world are rallying behind #Act4Food #Act4Change. The innovative ideas and solutions of youth must be supported in the lead-up to the UN Food Systems Summit and beyond. 
Our pledge brings together young people from around the world to focus on their personal actions as a contribution to system change.  
Actions 4 change urge all people, particularly governments, businesses, UN agencies, and young people, to act boldly and promptly.  
Currently, Ouyang Huiyu and Zong Yuhua of the UNFSS-AT2 China Action Hub are actively promoting this global youth cause as the only East Asian members of the Youth Pledge Initiative's core group.
These 17 "Actions for Change" are a compilation of hundreds of ideas submitted by youth worldwide during the previous months of the call for proposals. For those of us who care about food, it's a more practical set of SDGs!
Core Group members behind the UNFSS Action Track 2 China Action Hub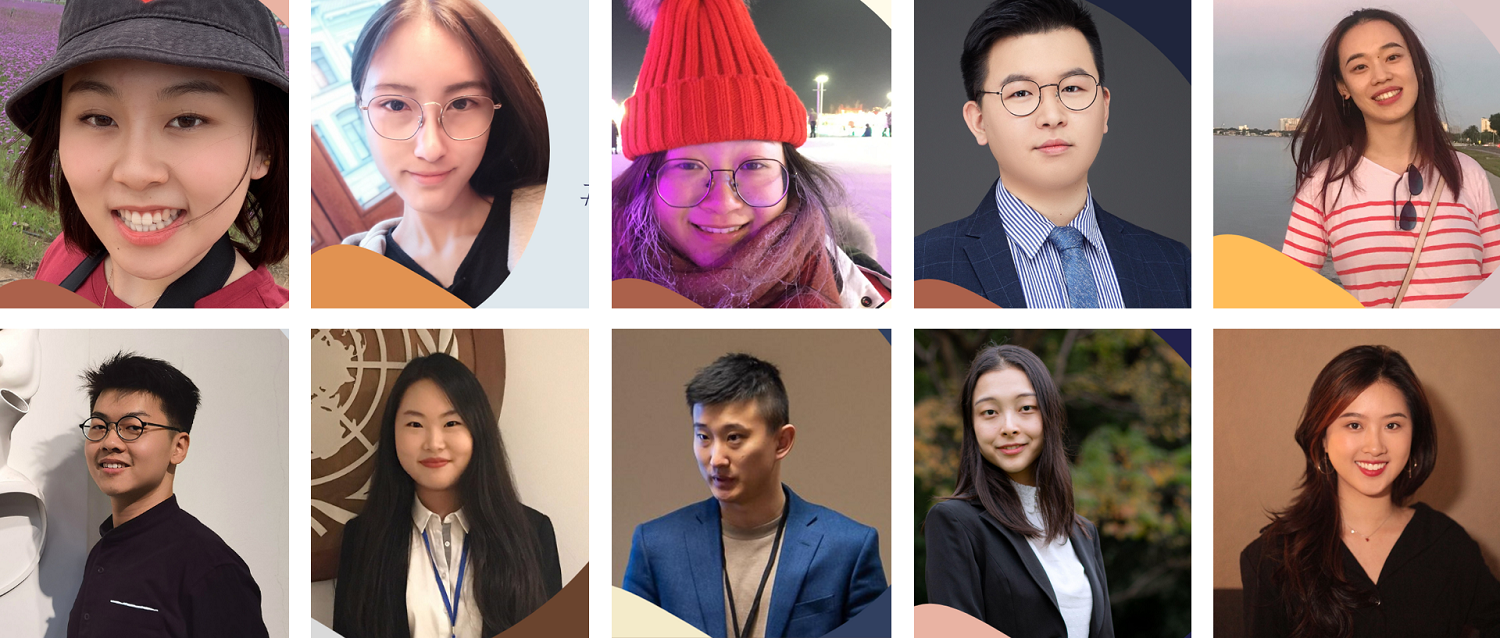 Since April, when the UNFSS-AT2 China Action -Hub Youth Working Group was established, the core members have been the protagonists behind various activities, large and small. 
The Youth Working Group currently has ten core members who collaborate remotely in different time zones to advance a range of innovative, on-the-ground projects.
Created a podcast to spark interesting discussions on food systems-related topics

Introducing high-quality courses and other global resources to build an informative      food system knowledge platform

Establishing a network of youth advocates in China to connect and empower young      change-makers

Hosted the first Act4Food Act4Change Mandarin Regions Dialogue co-convened by the      youth-led Act4Food Act4Change and UNFSS-AT2 China Action Hub Youth Working      Group on July 19

Organizing the Youth Food Summit to identify young leaders and incubate innovative      projects (early August)

Launching knowledge contests and other creative educational campaigns
First Cohort of Act4Food Act4ChangeYouth Advocates Network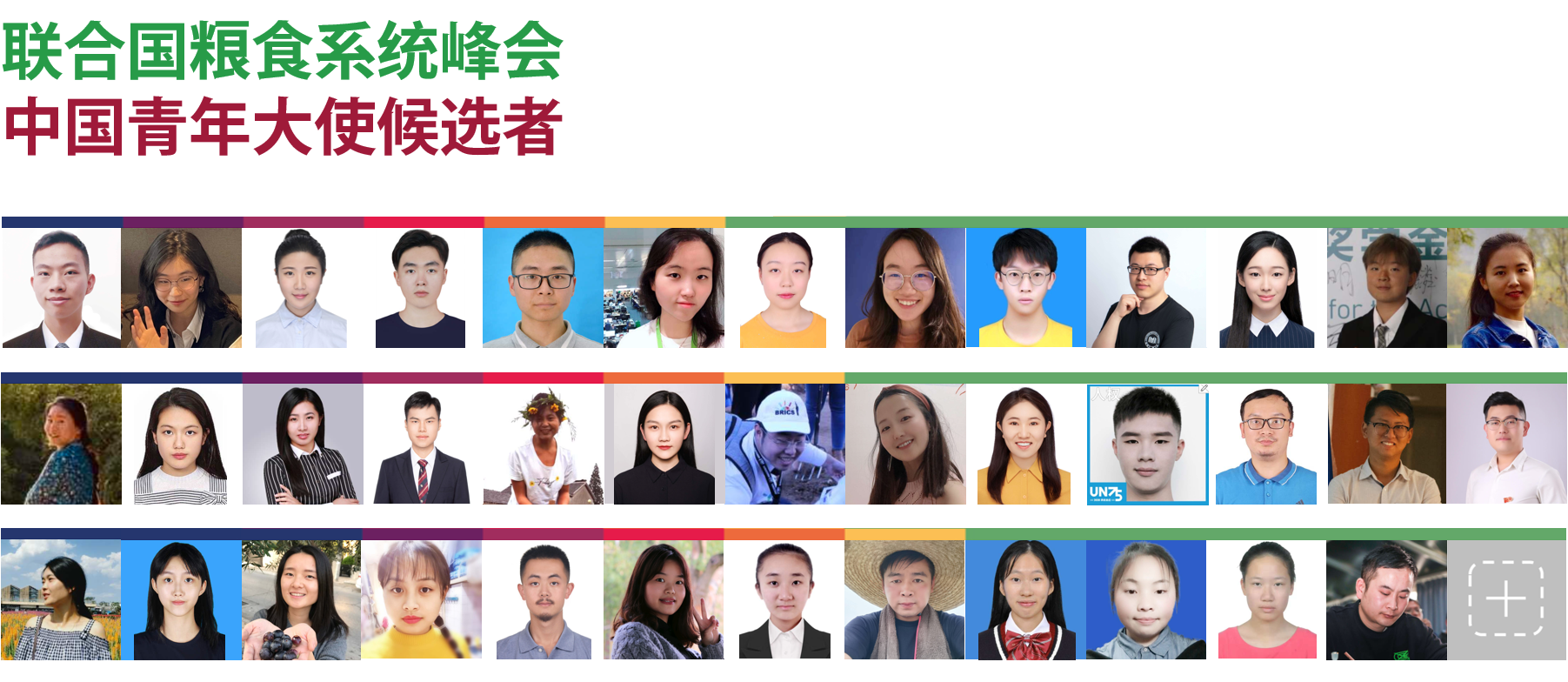 On May 18, immediately following the global launch of A4F A4C, the China Action Platform Youth Working Group convened all China Youth Advocates applicants and held a dialogue. More than 30 young people were selected to be the first batch of A4F A4C Youth Advocates around the world. They are now initiating dialogues and organizing events in their communities, using their voices and actions to spread the "Youth Pledges" and "Actions for Change." In the future, the China Action Hub Youth Working Group will continue to recruit more young people and launch more programs and projects to help them grow and expand the pool of young talent in the food system.
Good Food Updates
Good Food Youth Leadership Summit to Kick Off in August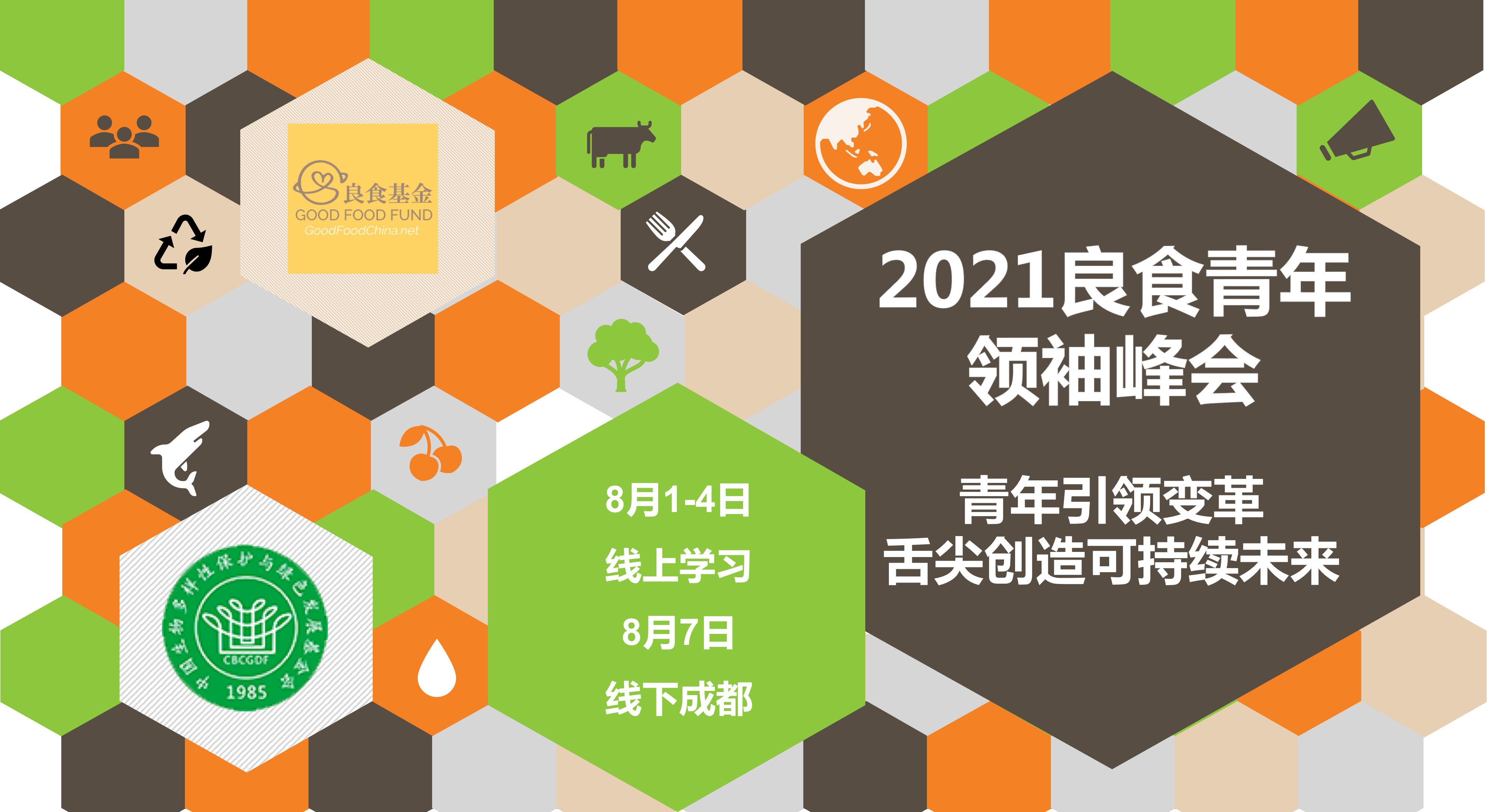 Click on the poster for details
Youth is a key force for changing our future. To encourage more young people to participate in the transformation of the food system, the Good Food Fund has partnered with impact platform Pumbaa Eco. The first Good Food Youth Leadership Summit will be held in August,2021, bringing China's most energetic and motivated youth activists together with Yale world scholars, Tsinghua University professors, senior media professionals, animal welfare experts, public communication specialists, youth leaders, and outstanding Chinese artists. It will start with the areas of wet markets, supermarkets, and canteens to tackle the world's five most pressing food issues.
The fifth Good Food Summit will be held in mid-September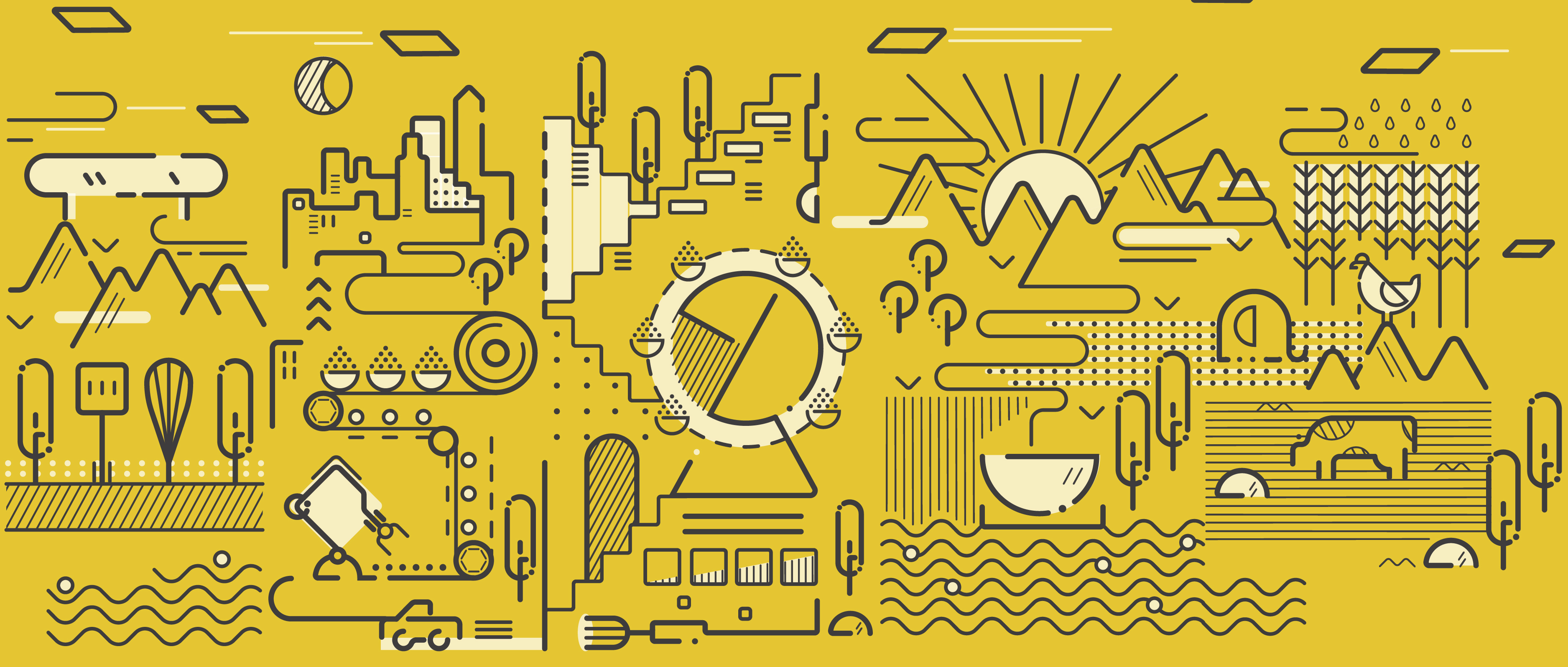 Since the establishment of GFF in 2017, , it has been committed to helping consumers understand the truth of present food production system--especially the cruelty and negative impacts of industrial animal agriculture--and make responsible consumption choices. At the same time, GFF also tries to play the role of food system transformation hub in China, coordinating experts and authorities in the field of sustainable food transformation, promoting in-depth dialogues, and finding cooperation opportunities.
 Starting with the launch of the first Good Food Report at the 2020 Good Food Summit, the Good Food Fund has also begun to dig deep into disruptive solutions in the field of food system reform in China and to award, affirm, and promote them. The annual Good Food Summit is the culmination of GFF's work in these areas. It is also an event where sustainable food innovators worldwide get to meet, share ideas, and inspire each other.
 This year's Good Food Summit will be held in close conjunction with the 2021 UN Food Systems Summit in September. As the China Action Hub of the UN Food Systems Summit, the Good Food Fund will invite more representatives from institutions working in the field of food system policy innovation and strategic planning to attend, giving us a high-level overview of where food system change is going. At the same time, four parallel forums will be held on the topics of urban food environments, sustainable diet, and animal welfare, the Eco-Chef 2030 initiative, and food education to facilitate detailed and in-depth exploration of future-oriented food systems reform programs. 
In addition, for the first time this year, we will try to select the Best Practice Award & Good Food Vision Award from the best practice cases in China collected by China Action Hub, representing China's innovative solutions and contributions to food system transformation. 
The Summit is currently in the preparatory stage. We are inviting experts and scholars, chefs, and representatives of institutions in different fields in China and around the world, including some old friends as well as many new faces. We look forward to serving you a feast of ideas this September!
Good Food Originals
The podcast "Food Unscrambled" is an exploration of how food shapes us and the world from a foodie's perspective

 
Food Unscrambled is brought to you by UNFSS-AT2 China Action Hub to connect people with food and help them learn more about the world through the lens of our food systems. Our mission is to advance the progress of SDGs by improving the public's ecological literacy and promoting a healthy and sustainable diet for the well-being of humans and the Earth.
 Our goal is to deconstruct the intricacies of nutritional science, market trends, humanities, and the sociocultural aspect within food systems and decode the entanglement between food, climate issues, animal welfare, and other sustainable development issues. We invite experts, scholars, and young talents from all walks of life, or exciting souls with unique experiences, to bring you the most intriguing and vivid discussions and stories in each episode.
 We have recently launched a new series of "Q&A/But Why (TBD)" to answer questions with a focus on individuals' health concerns. For example, "Will a vegetarian diet make me malnourished?", "Why is organic food pricey?", etc., from a more focused perspective. "We hope that this will bring us closer to our listeners and make us a trusted friend.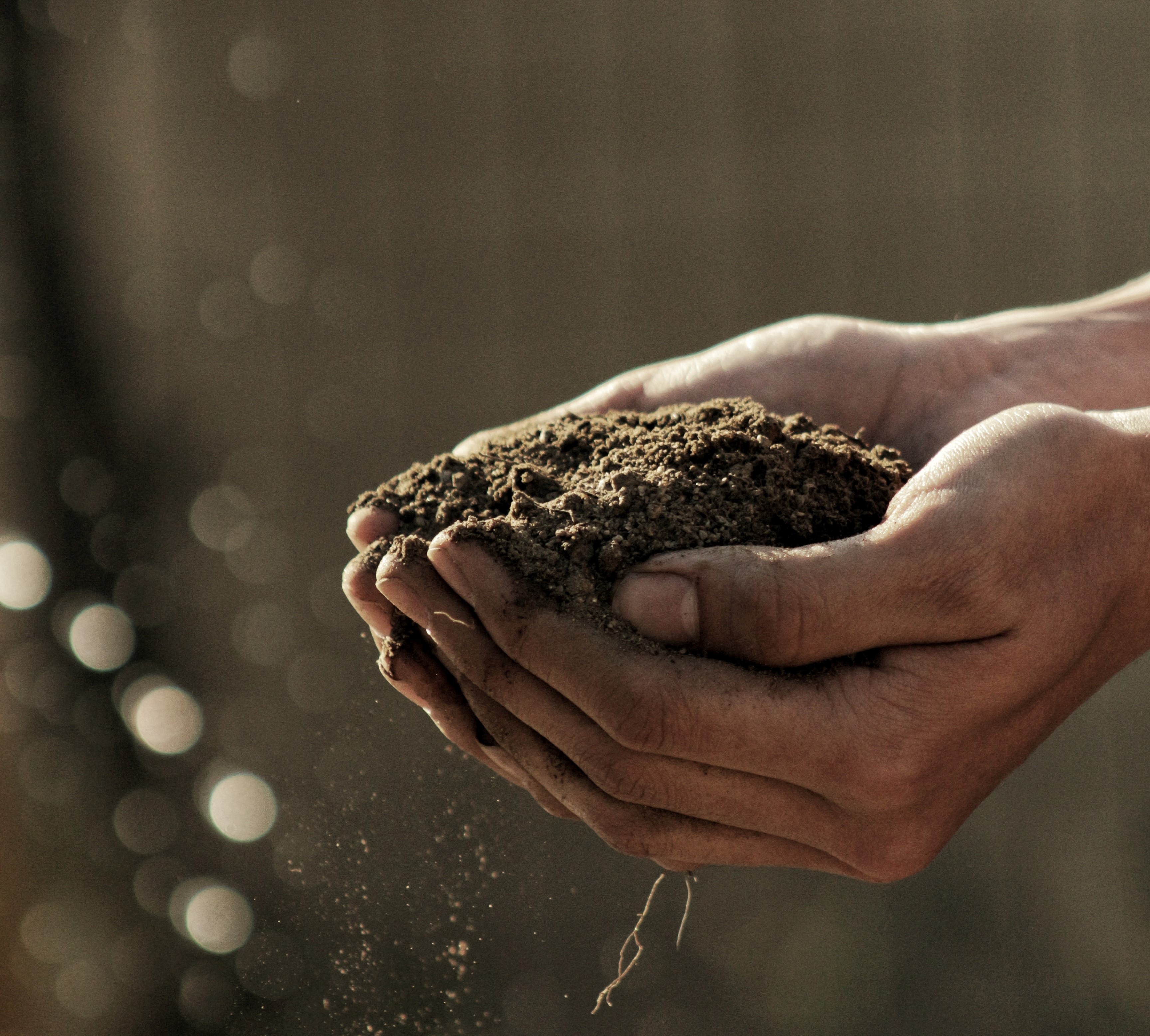 Suppose an alien bent on destroying Earth wants to know how to make food unavailable for Earthlings in the future. In that case, he will find that nothing needs to be done because the chemical agriculture that is now common practice around the world is doing this for him. This article briefly reviews the history and negative impacts of chemical agriculture and explores "regenerative agriculture" as an alternative solution to reverse soil degradation and respond to increasing climate threats.
Where is "humanity's kitchen of the future"?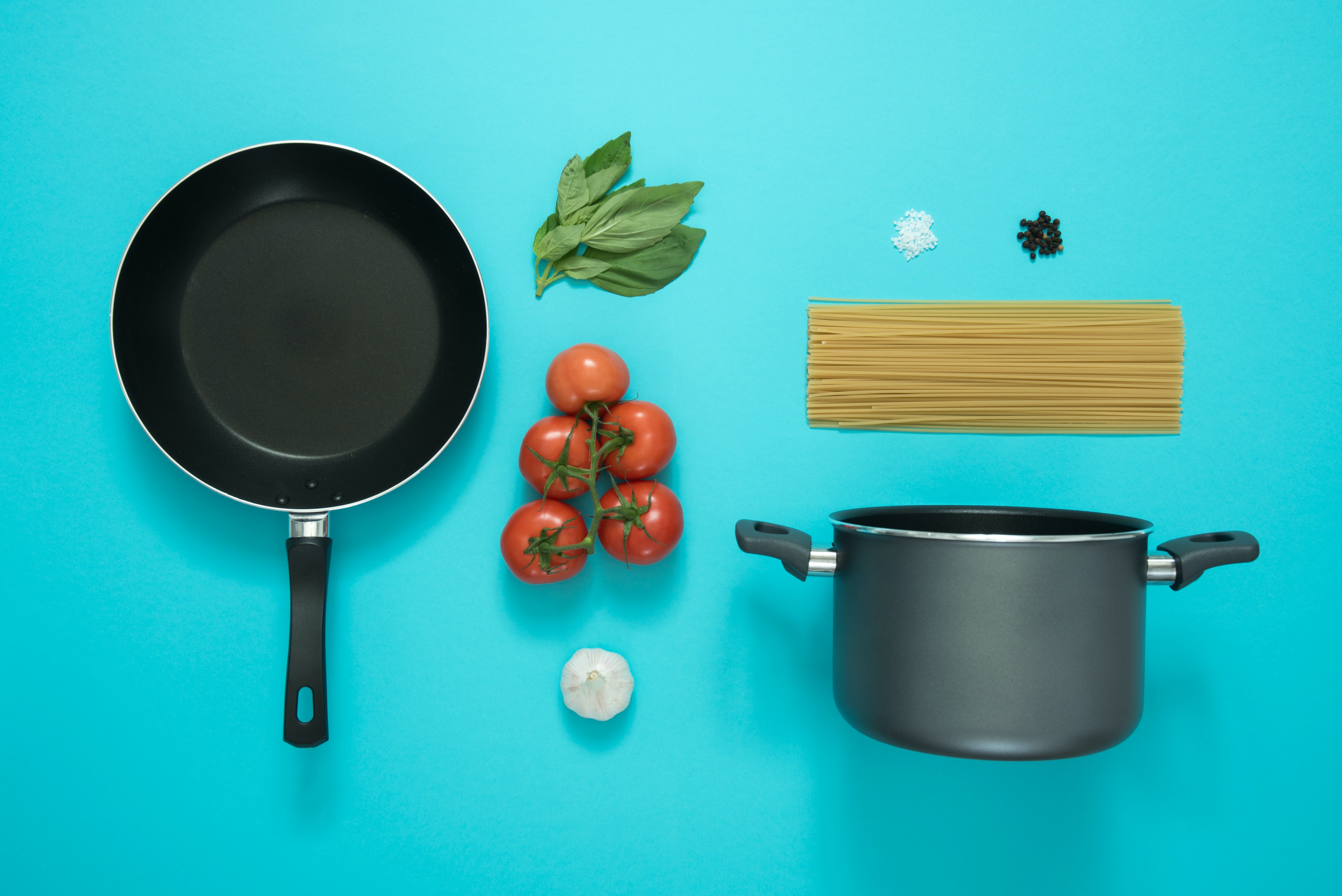 Busy modern people are spending less and less time in the kitchen less and less and "outsourcing" their daily nourishment more and more to the catering industry. This outsourcing has created a whole industrial chain that is less than beneficial to all parties involved. So in the future, where should our kitchens be located? How are we going to rediscover the joy of food while balancing our personal health and the ecology of the planet? The article gave us a prescription.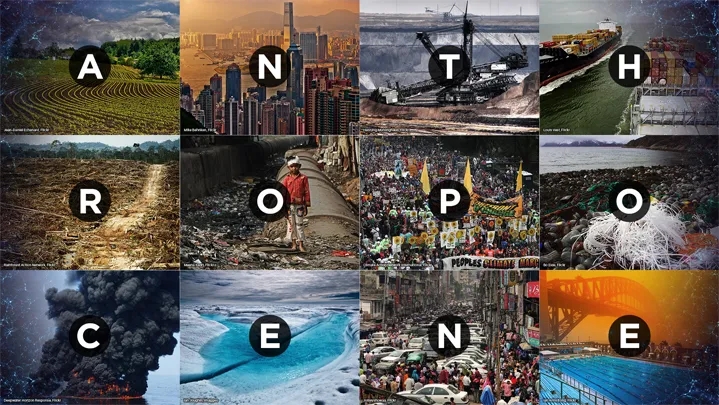 Since the days of the Republic of China, there have been two notable vegetarian movements that broke away from religious tradition and entered mainstream secular society. The first movement was characterized by prominent members Sun Yat-sen and Wu Ting-Fang, who hoped to help citizens of the nation build their character and enhance their competitiveness in the international arena. Beginning after 2010 and driven by the rise of social media, China's second domestic vegetarian movement focused on the concerns of environmental protection and animal welfare. This article compares the similarities and differences between these two vegetarian movements and systematically identifies and analyzes the characteristics and bottlenecks of the new vegetarian movement. It is an excellent in-depth article worth taking the time to read.
In May 2021, a restaurant deeply committed to the Good Food Pledge opened its doors in the beautiful ancient city of Dali, Yunnan. Although the restaurant, Bistro & Bowl, was not invested by the Good Food Fund, its founder, Chef Lee,  has a long-standing collaborative relationship with GFF. This article reviews Chef Lee's growth and experience and how he got to know GFF and "Good Food". The article also introduces how Chef Lee integrated the Good Food concept into the restaurant's daily operations. If you have the opportunity to come to Dali, don't miss the chance to stop by Bistro & Bowl to try Chef Lee's sustainable culinary creations!